Community Representatives
JDC Entwine's Community Representatives are a group of leaders responsible for bringing global Jewish causes to their local communities.
The Community Representatives (Community Reps) program is a six-month leadership development program for Entwine alumni. As ambassadors of JDC Entwine, Community Reps are empowered and equipped to use Entwine's platform as a vehicle for developing their leadership skills and bringing awareness and connection about global Jewish causes to their local communities.
COMMUNITY REPS ARE:
Alumni of Entwine experiences who have demonstrated their leadership capacity and commitment to global Jewish responsibility.

Friendly, movers and shakers, who are interested in connecting and bringing people together.

Comfortable speaking in public about global Jewish causes.
WHAT DO COMMUNITY REPS DO?
As ambassadors, Community Reps are called upon to share Entwine's work publicly, including speaking on Entwine's behalf, planning programs, and engaging in conversation with potential program participants, alumni, and at events.
As advisers, Community Reps are asked to keep their finger on the pulse of their local communities and share relevant insights as it relates to Entwine's offerings.
HOW DOES ENTWINE SUPPORT COMMUNITY REPS?
JDC Entwine supports Community Reps personal and professional development as lay leaders by providing them with:
Opportunities to engage in relevant issues related to the global Jewish community.
Financial support in planning and implementing programs in their local communities (Community Reps receive a $500 stipend for their service).
Skills-based trainings both in-person and virtually including a weekend retreat.
Coaching from an Entwine staff member.
A national network of lay leaders committed to global Jewish causes.
IMPORTANT DATES:
Applications are closed. Please be in touch with [email protected] if you are interested in being considered for the program.
Orientation Retreat in Upstate New York: June 9 – 11, 2023
Community Reps Term: June 8 – December 31, 2023
ELIGIBILITY REQUIREMENTS:
Alumni in their 20's & 30's from the following programs: Insider Trips (international or domestic), Jewish Service Corps Fellowship, Ukraine Volunteers and Weitzman-JDC HUC Fellowship  
Demonstrated commitment to the global Jewish community (track record of engagement during and post Entwine experience)
Seeking leadership in the Jewish community
Prioritizing personal and professional development (Reps need to be motivated and driven to develop their leadership)
Meet Entwine's 2023 Community Reps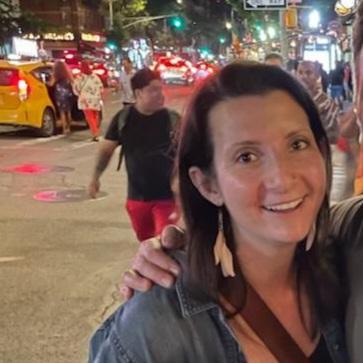 ×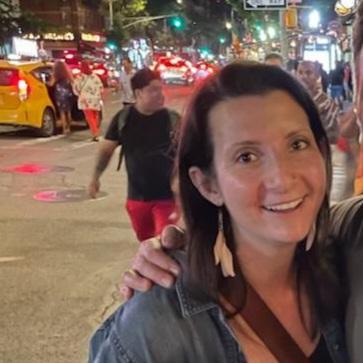 Abby Reich
New York, NY
Originally from Philly, Abby currently lives in NYC. When not being a lawyer during the day, you can find her at Jewish events, adult summer camp weekends, dance parties, drag brunches, scavenger hunts, movies, or volunteering. She has been lucky enough to travel to both Cuba and Rwanda with JDC Entwine and hopes the list is just getting started! Abby LOVES planning events for friends (especially if they're themed) and hopes to have the opportunity to plan some fun events and learning opportunities for future trip participants.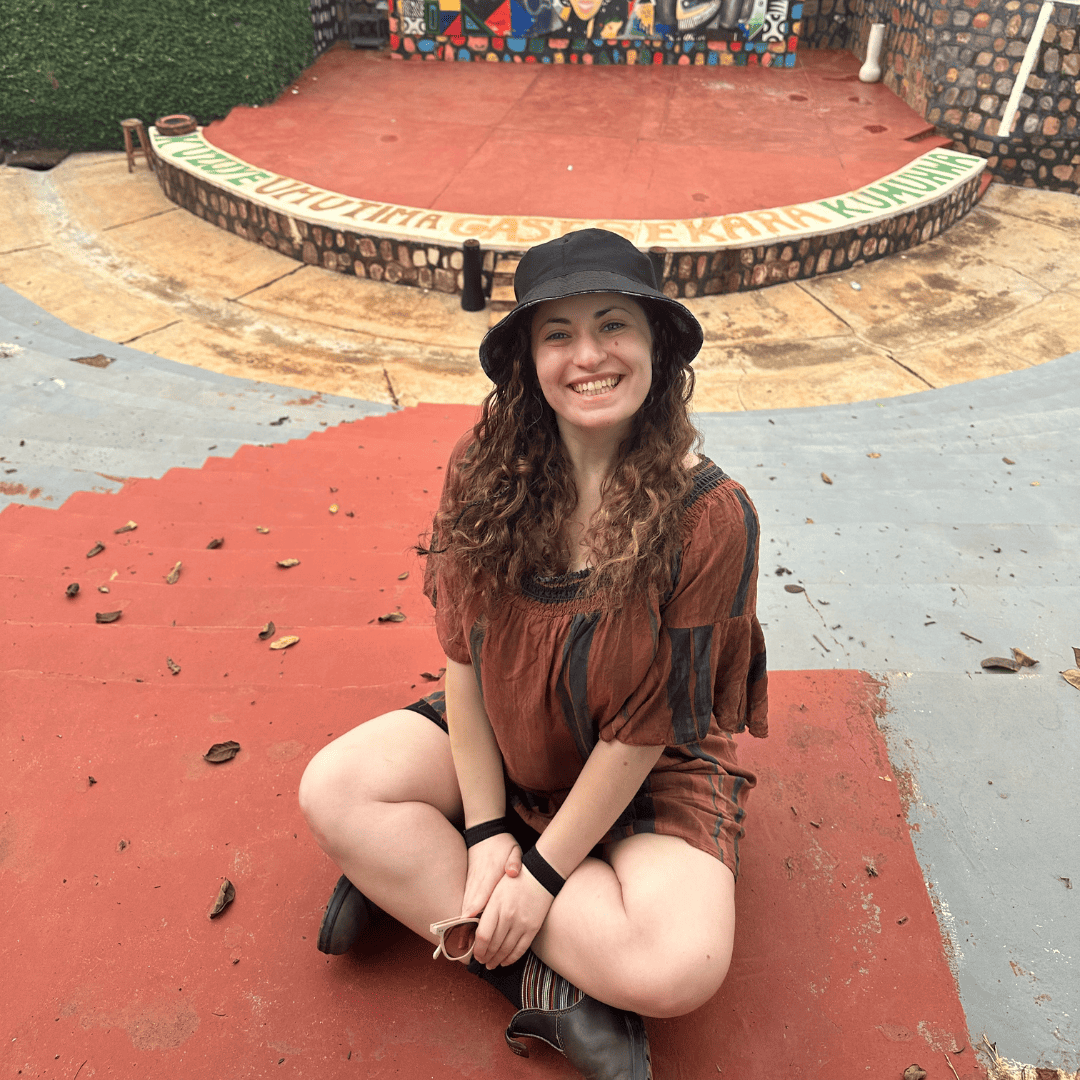 Aleeza Schoenberg
Cambridge, Massachusetts
×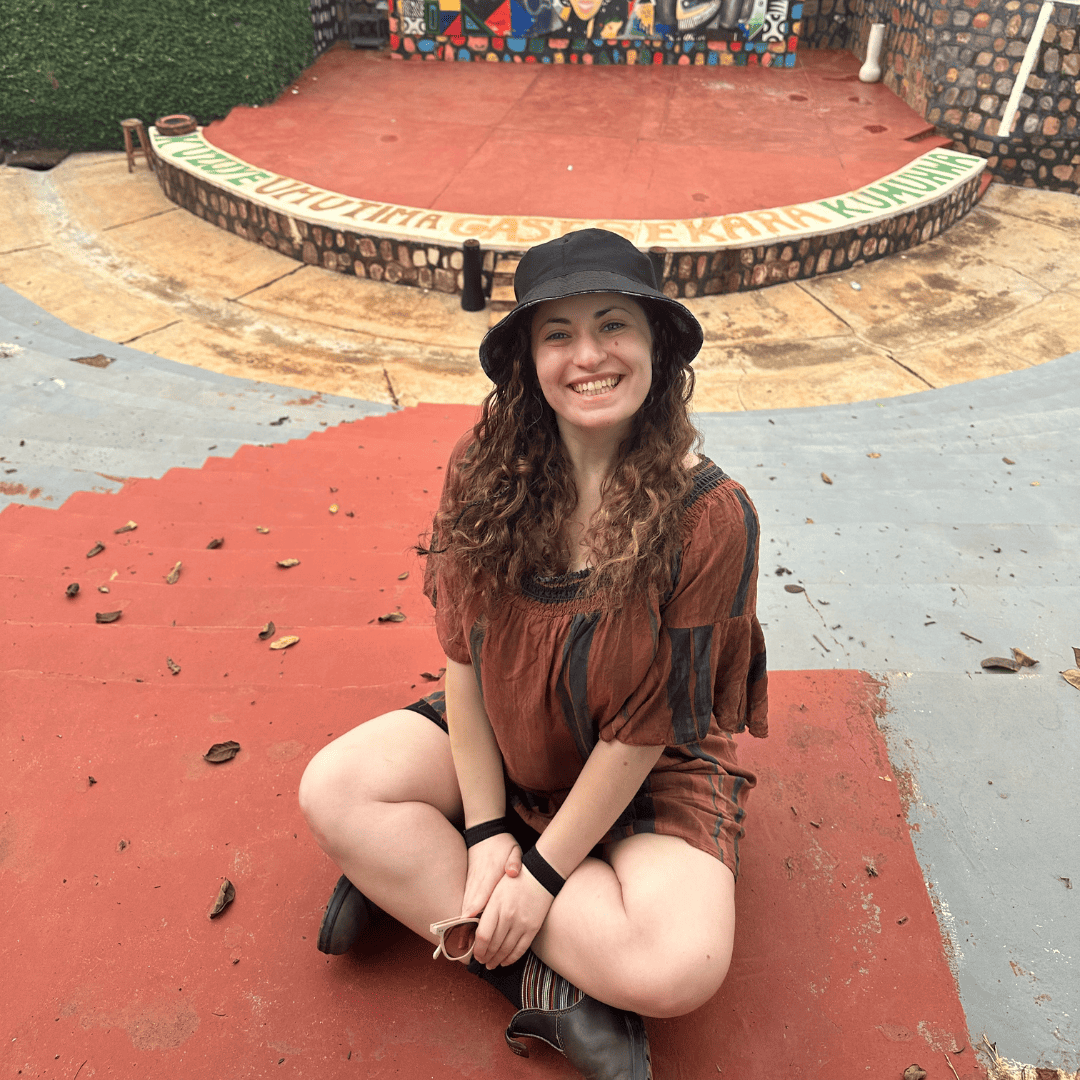 Aleeza Schoenberg
Cambridge, Massachusetts
Aleeza Schoenberg grew up in the Boston area, and after a year in Israel and four years at Princeton University, she has returned to work at Harvard Hillel. At Princeton, she majored in psychology and minored in creative writing, theater, and computer science. She integrates her many interests into her daily life. She has founded Jewish theater groups, organized large-scale wellness initiatives, and hosted Shabbat dinners with attendance ranging from five to 200 people. She also organized a mental health film festival to raise money for supportive housing and mental health services, and she helped promote service opportunities at Princeton. Her favorite parts of working as Harvard Hillel's Springboard Fellow include: talking with students, building up an already vibrant community with an emphasis on pluralism, and empowering young Jewish leaders. Aleeza loves taking long walks, spending quality time with friends, writing crazy stories, traveling, and writing crazy stories about traveling.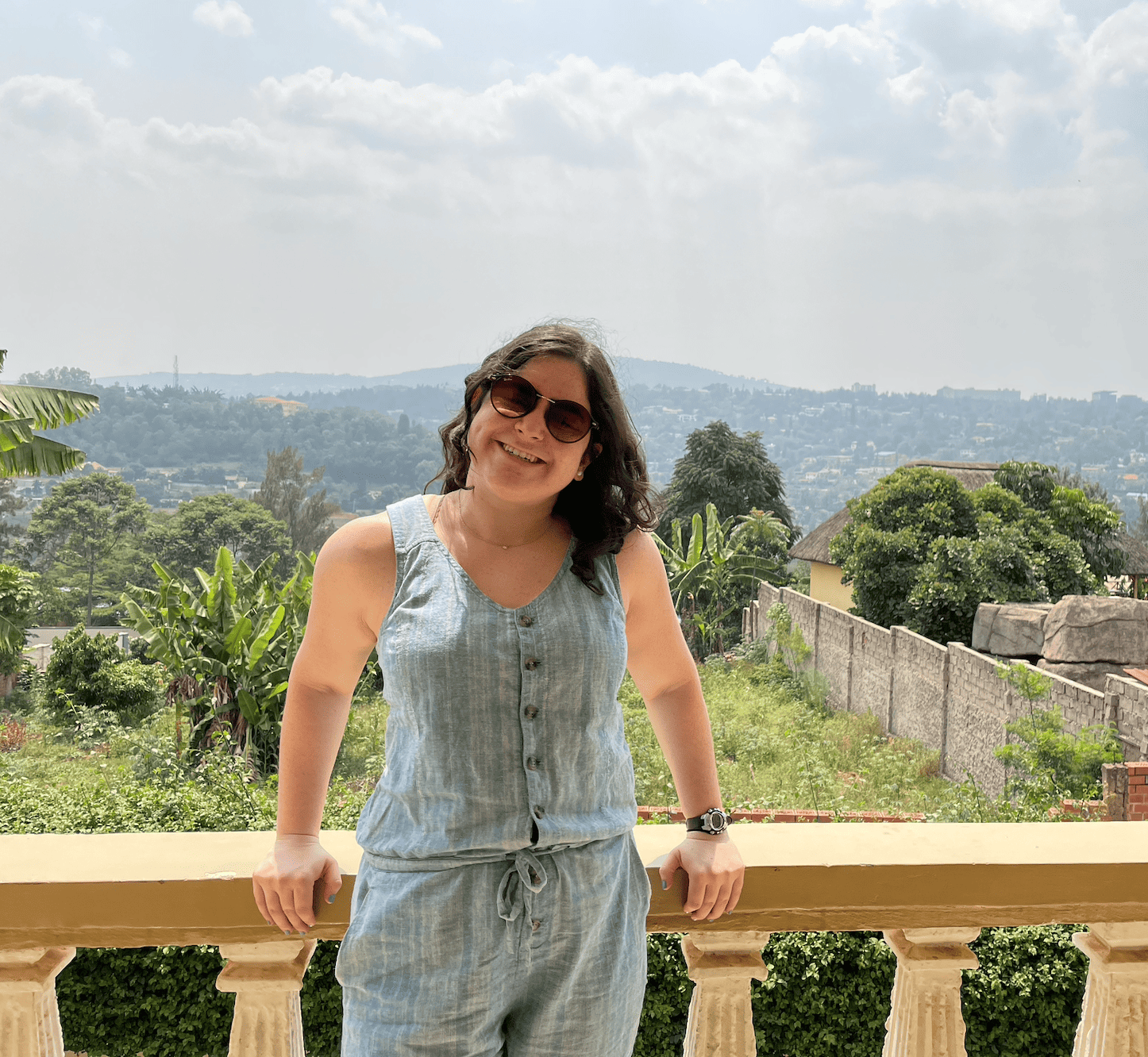 Alison Albelda
Chicago, Illinois
×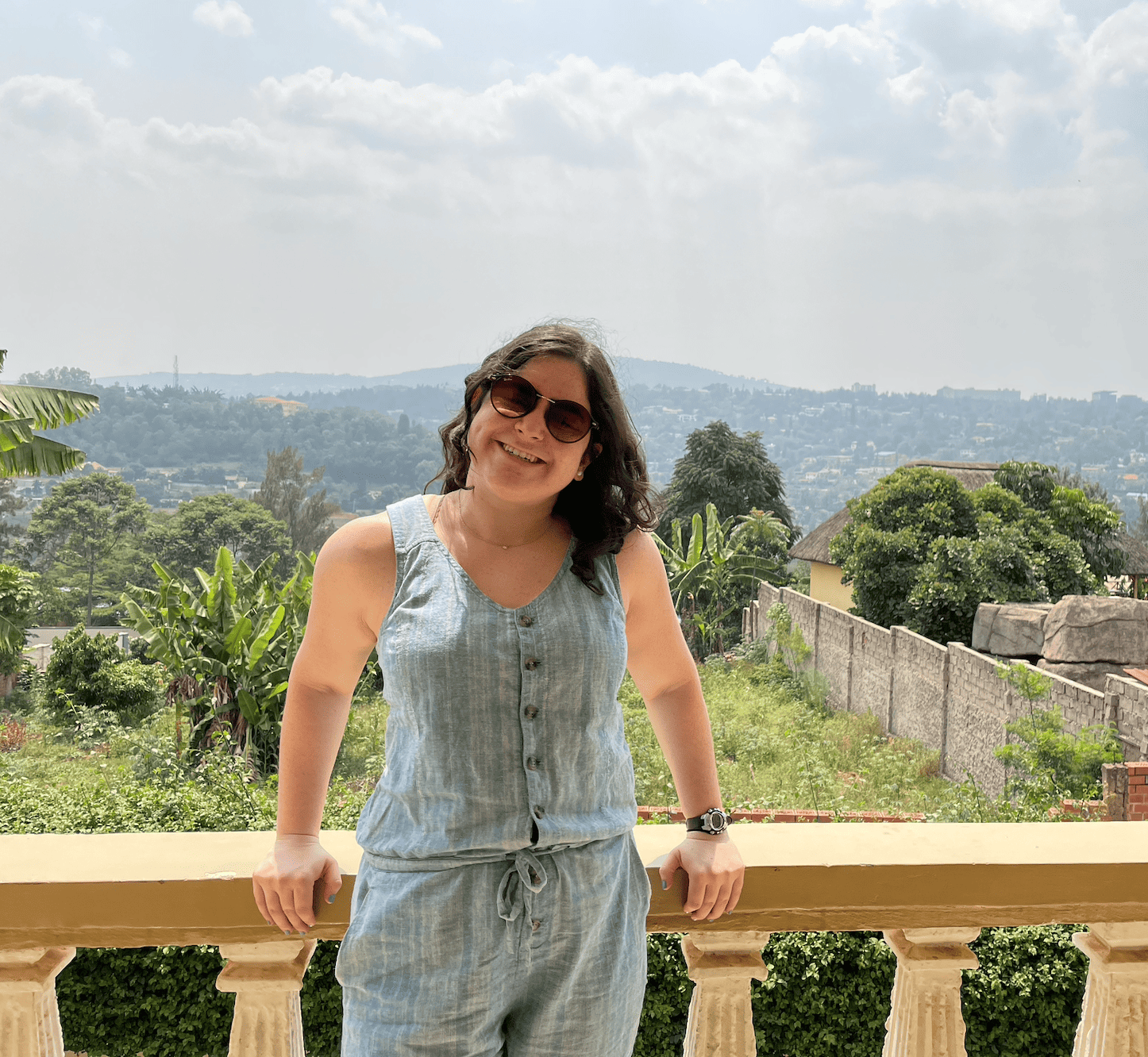 Alison Albelda
Chicago, Illinois
Alison received her bachelor's in Political Science and African Studies from Northwestern University. She currently works as a Global Trade Consultant at Deloitte where she is active in the Grassroots Jewish Group within the firm. She also is a first grade Hebrew school teacher at a reform synagogue in Chicago. She loves volunteering as a job coach and at her temple. She most recently went on a JDC Entwine trip to Rwanda where she combined her love of African Studies and Tikkun Olam. When not working, she can be found exercising along the lake, reading, cooking, and spending time with family and friends.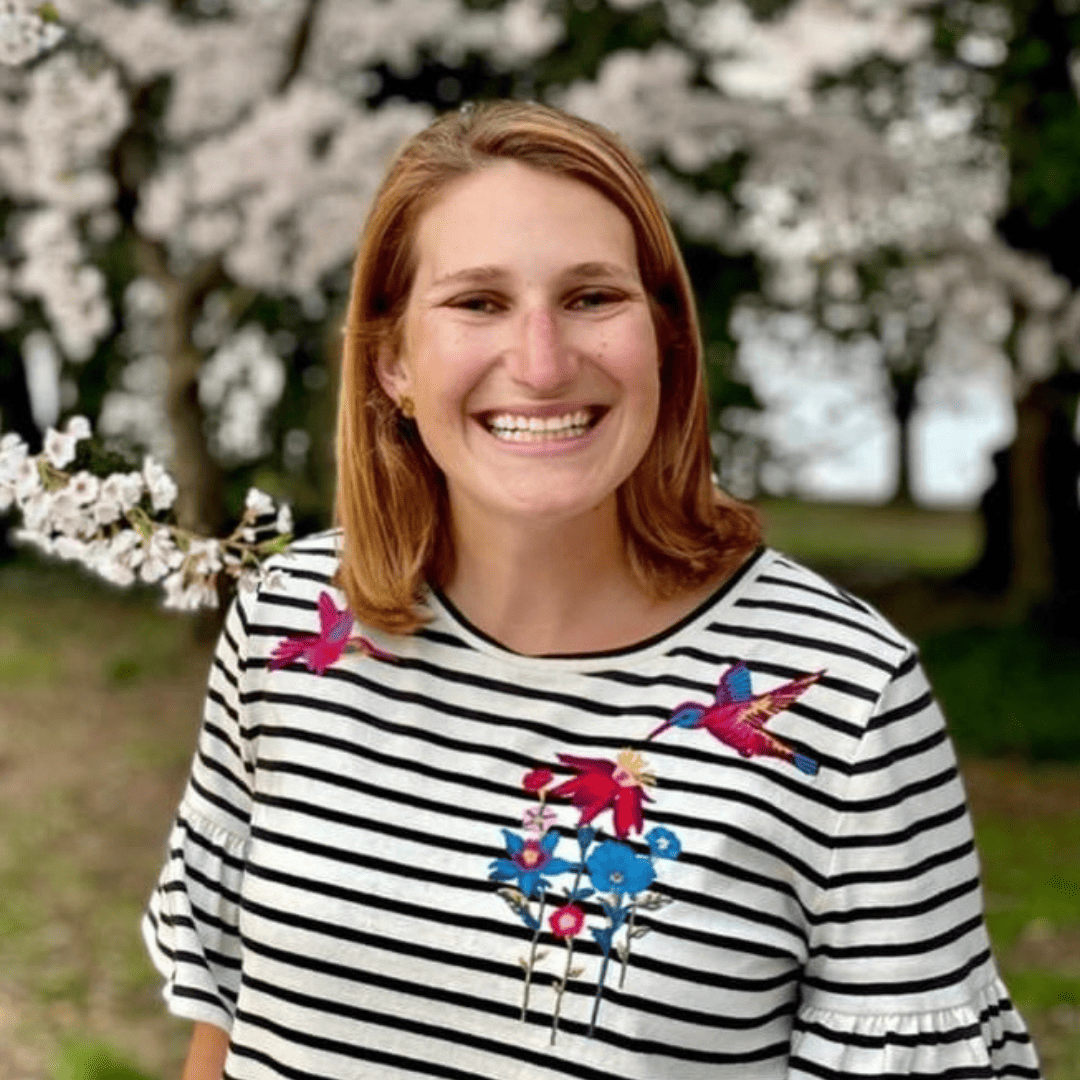 Amy Singer
Washington, DC
×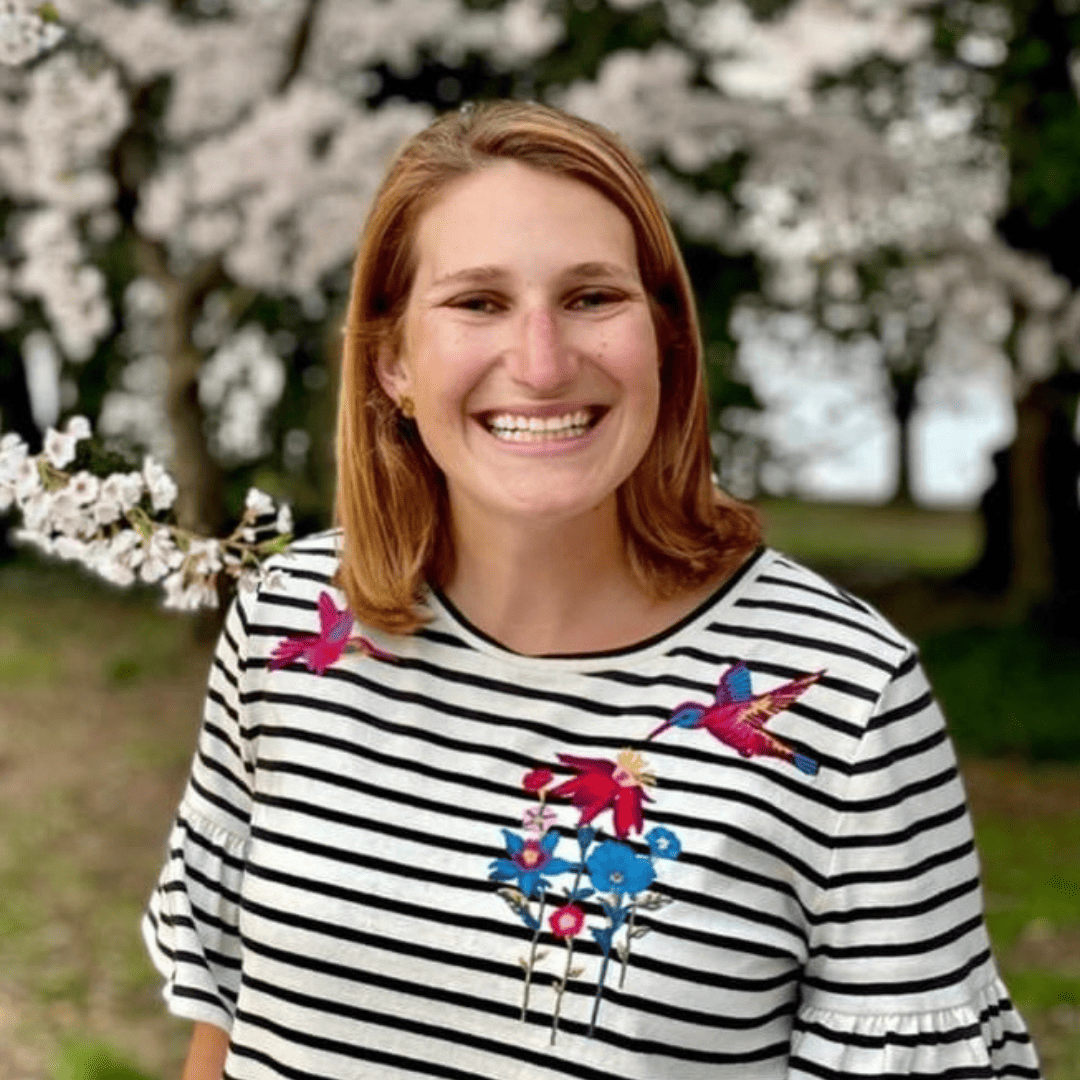 Amy Singer
Washington, DC
Amy grew up in Baltimore, MD and moved to Washington, DC in August 2020. After graduating from the University of Virginia (UVA) in 2018, Amy spent two years as an AmeriCorps NCCC Team Leader. She did direct service work in California, Oregon, and Washington state and then projects with the Federal Emergency Management Agency (FEMA) in DC, Texas, and Saipan. She now works at FEMA Headquarters. Amy was an active member of the UVA Hillel community, where she founded a Jewish women's monthly discussion group. In her free time, she enjoys baking new recipes, running, and exploring new places with friends and family. She is excited to get more involved with the DC Jewish community.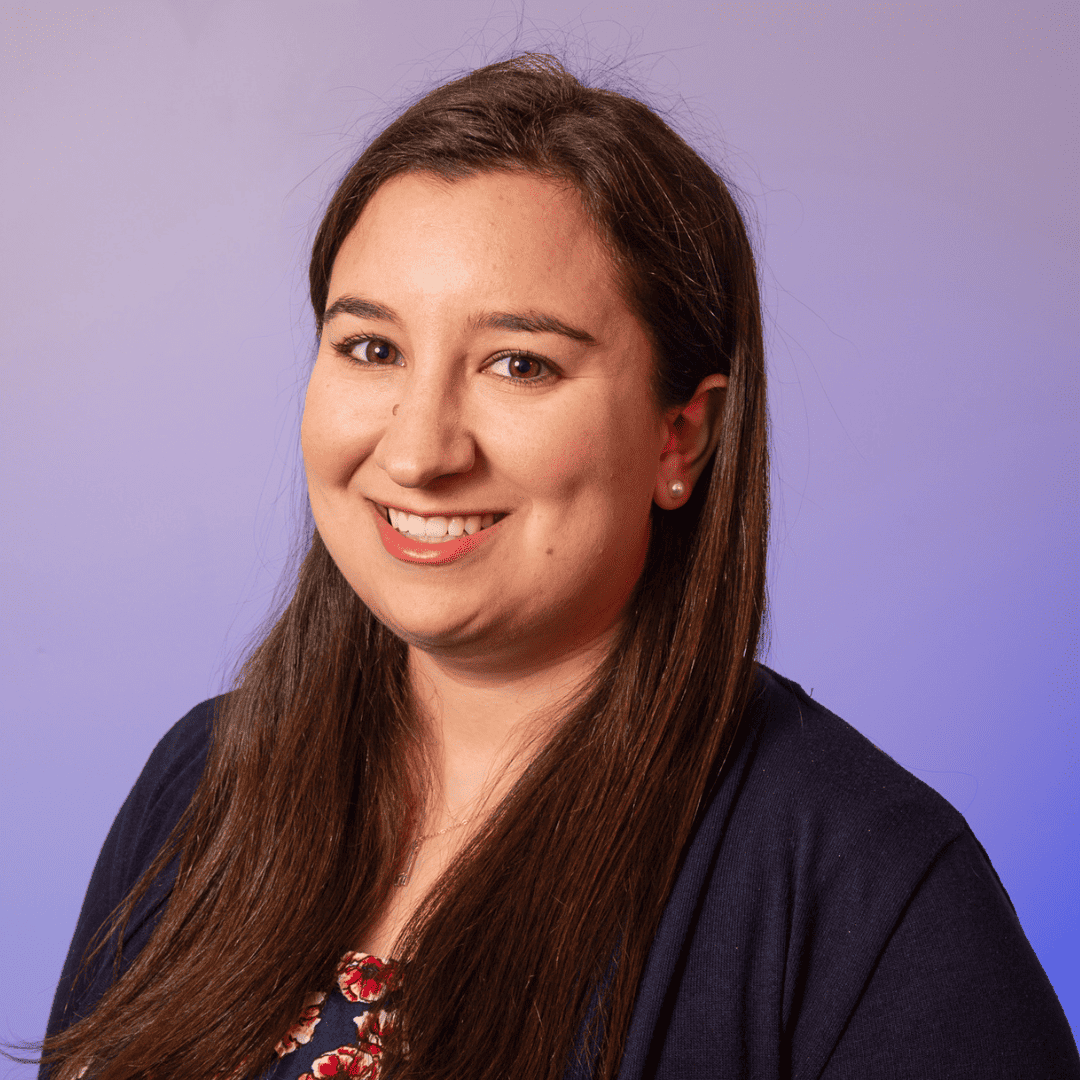 Ariel Cooper
New York, NY
×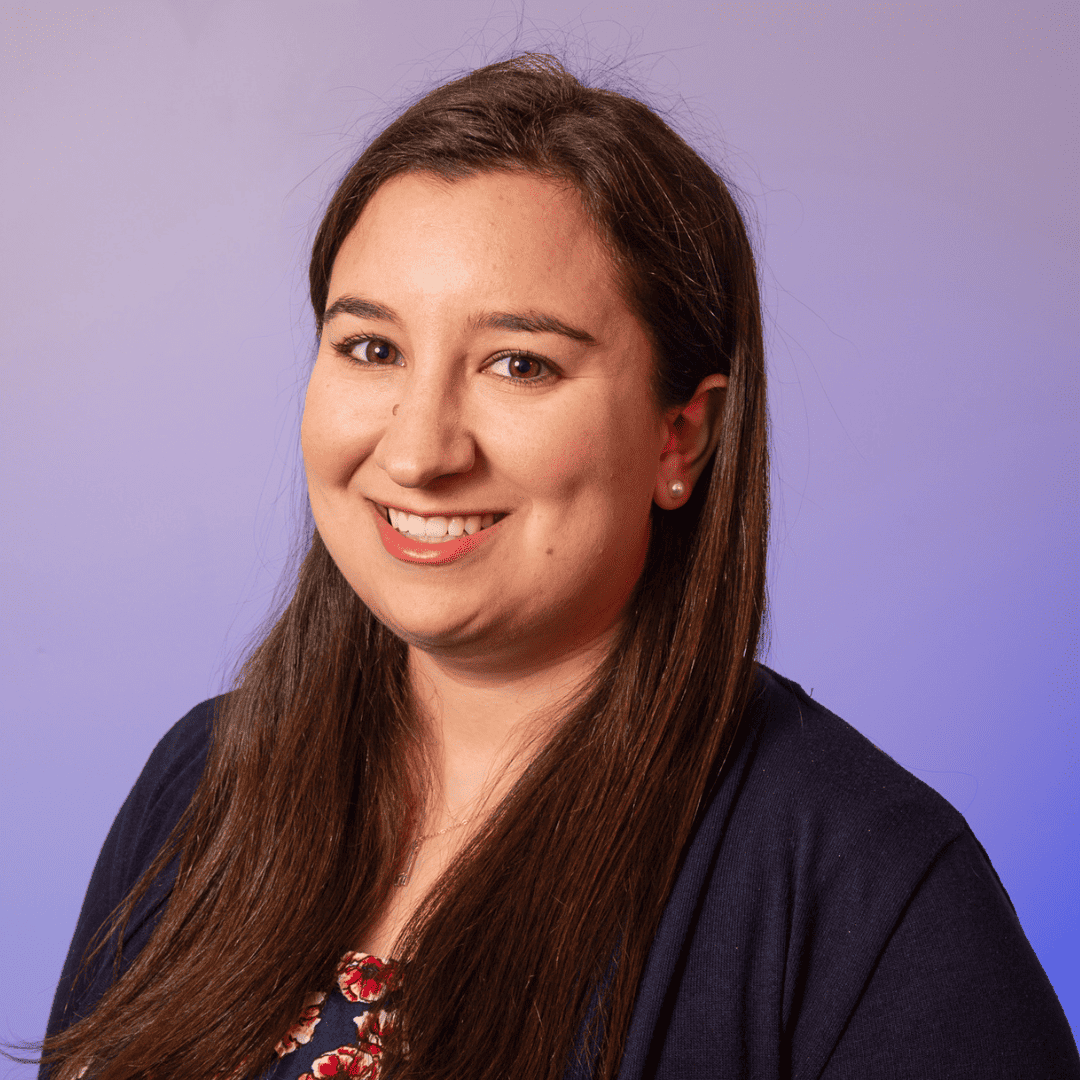 Ariel Cooper
New York, NY
Ariel is a 29-year-old Long Island native living in NYC. She went on her first Entwine trip to the UAE in March 2022, where she was inspired by the growing Jewish community in Dubai and the UAE's new diplomatic relationship with Israel. When she's not working, Ariel enjoys volunteering and fostering dogs with Muddy Paws Rescue (check out @arielhasmuddypaws on Instagram!), knitting horseback riding, playing video games, binging the latest Marvel content on Disney+, seeing as many Broadway shows as possible, and taking jewelry classes at 92Y.
Benjamin Blumenstein
Bloomfield Hills, Michigan
×
Benjamin Blumenstein
Bloomfield Hills, Michigan
Benjamin is an experiential learning designer turned property developer dedicated to creating fun and interactive educational experiences for kids (and adults!) of all ages. A former ballet dancer, engineer, and sculptor, and a lifelong explorer at heart, he very rarely stops moving! In his off time, his mind is on multi-sensory engagement, with special focus on accessibility through KidsRead2Kids, a children's literacy nonprofit managed in collaboration with his siblings. Benjamin has completed his MEd in Experiential Learning and Development, his BSEd in Learning Design and Technology, and holds certification in process management and educational travel. He has had the privilege of engaging with Jewish communities all over the world through JDC, including the 2021 trip to the United Arab Emirates, a 2013 trip to the JDC offices in Czechia, Hungary, and Russia, and most recently as chair of the 2022 trip to Argentina.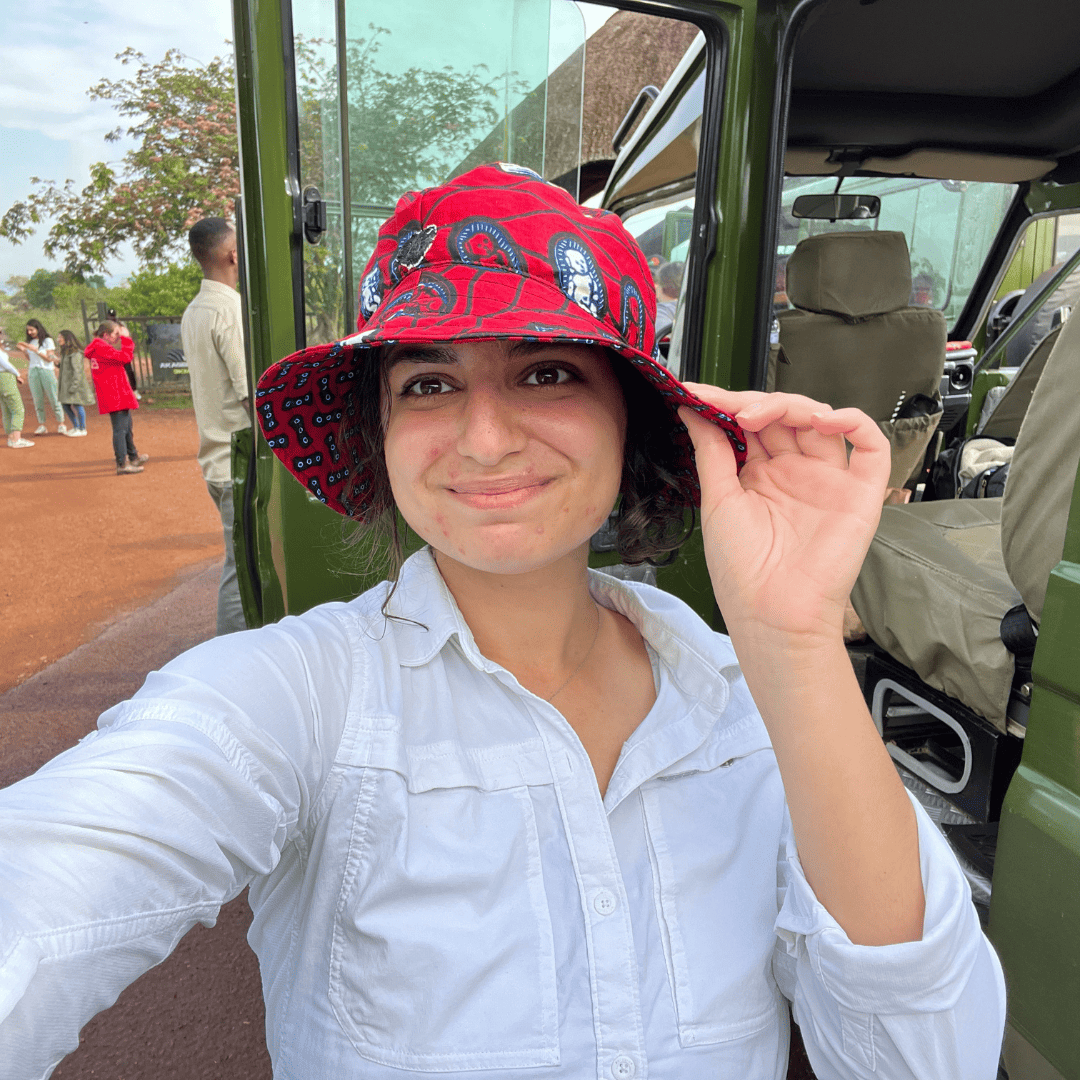 Chanel Shirazi
Monroe, New York
×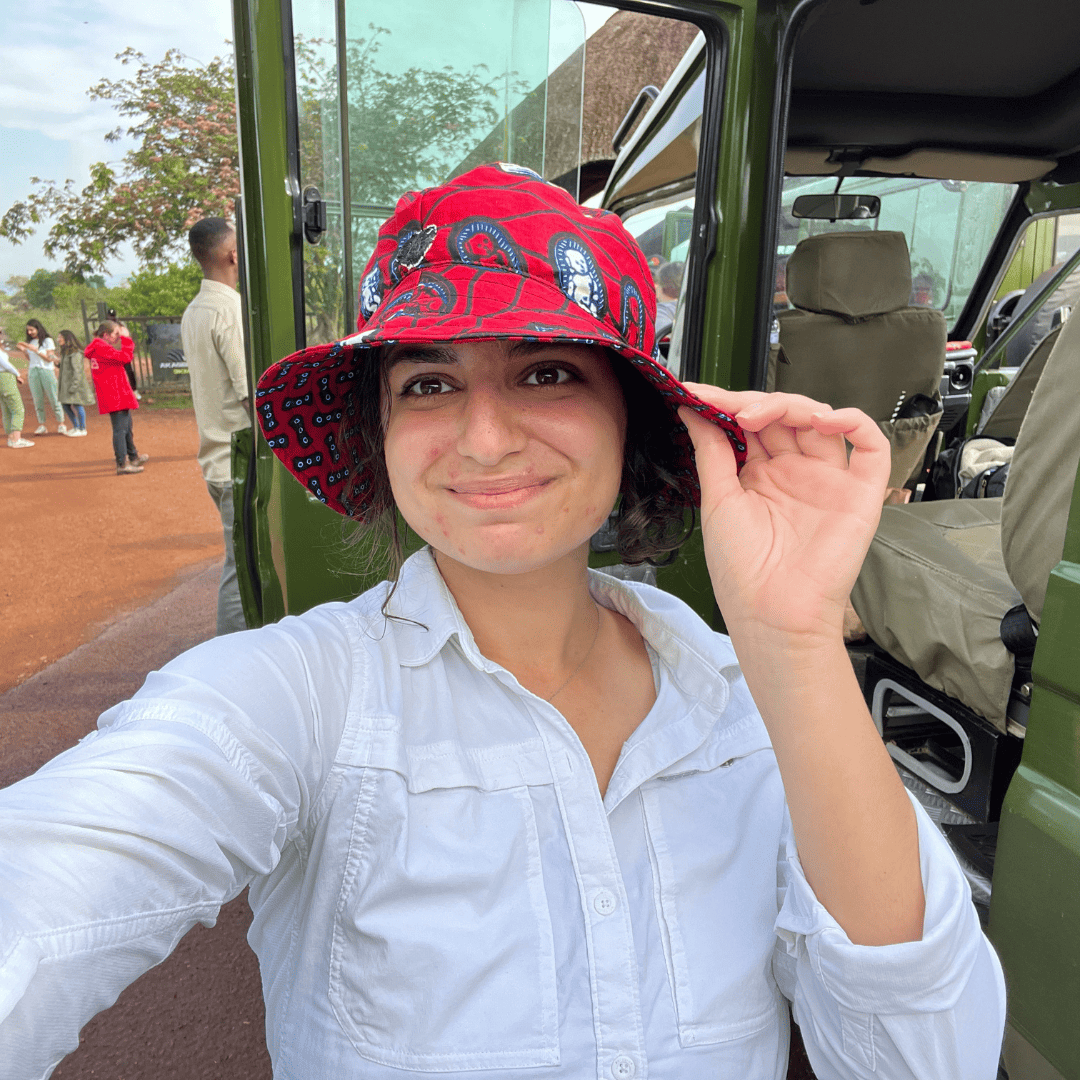 Chanel Shirazi
Monroe, New York
Chanel, originally from Monroe, New York, earned her B.A. in Conflict Analysis and Resolution with a concentration in community engagement and leadership from George Mason University in 2020. Chanel has extensive experience working in Jewish non-profit spaces, including Hillel International, UJA-Federation NY and American Jewish Committee (AJC). Currently, Chanel serves as the Development Associate at The Union for Reform Judaism, Northeast Camps. In November 2022, Chanel travelled to Rwanda with JDC Entwine returning inspired and determined to do more. During quarantine, Chanel enjoyed welcoming many plant babies, reading, hammocking and doing all things yogi.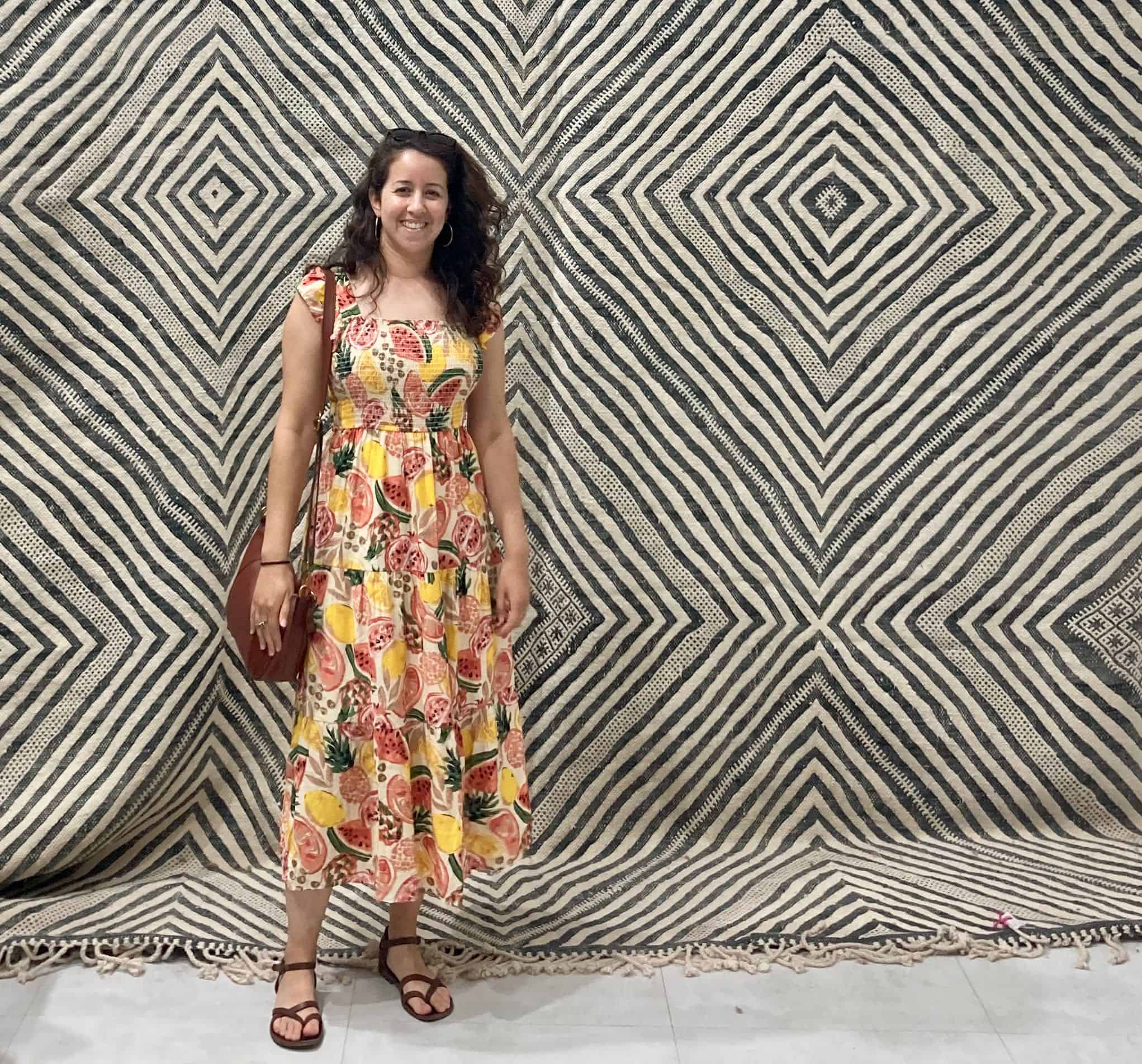 Danit Trau
San Francisco, California
×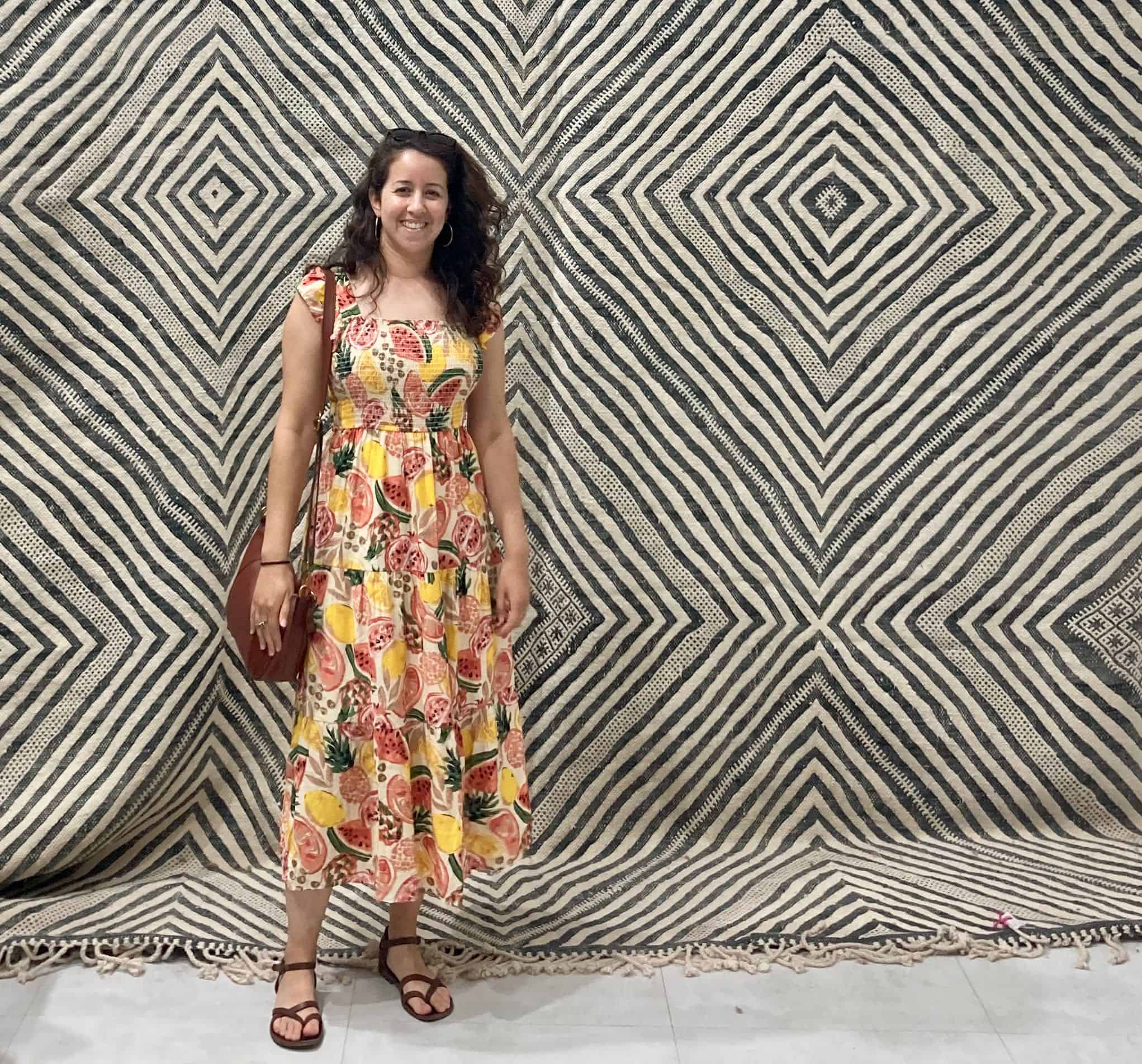 Danit Trau
San Francisco, California
Danit grew up in the North Bay Area close to the redwoods and Pacific ocean. She received her BA in Linguistics at the University of Oregon and soon after graduating found her way to the Jewish non-profit world. She worked at the Jewish Community Federation & Endowment Fund for eight years as a program officer, and is currently a professional home organizer and small business owner while pursuing a license in real estate. She was lucky to go on an Entwine trip to Morocco in 2022, which was a deeply meaningful experience for her. Danit loves living in the Sunset District of San Francisco with her partner, Baris, and enjoys rock climbing, backpacking, keeping up with great new music, and building community.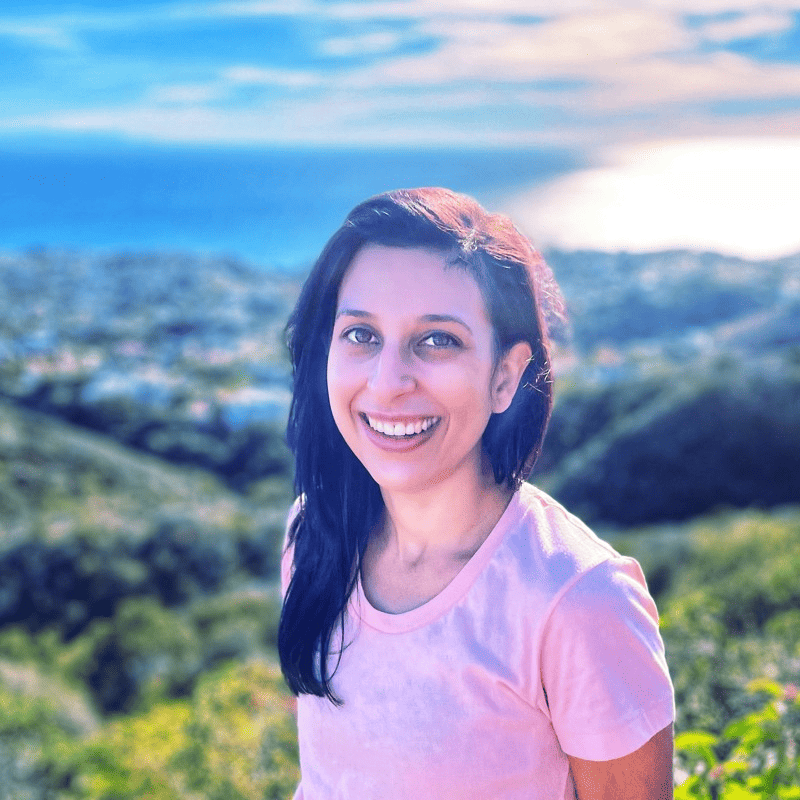 Diane Motamed
Los Angeles, California
×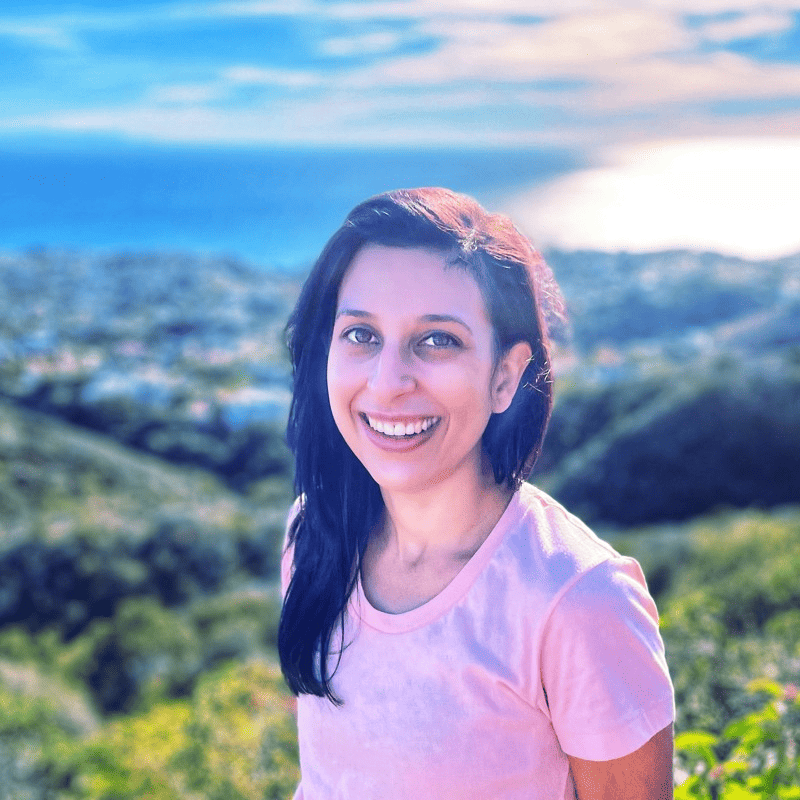 Diane Motamed
Los Angeles, California
Diane Motamed lives in Los Angeles and is passionate about healthcare, education, and community engagement. She holds a B.A. from the University of California, Los Angeles (UCLA) in Psychology, and earned her master's degree in Speech-Language Pathology from Boston University (BU). She presently works as a speech-language pathologist in schools, private clinic, and home-based settings. Diane previously traveled with JDC Entwine to Miami and Cuba, and currently serves on the board of JWI's Young Woman's Impact Network (YWIN) in Los Angeles. She strongly values building community through experiential and meaningful Jewish experiences. In her free time, Diane enjoys hiking, exploring art museums, and practicing yoga.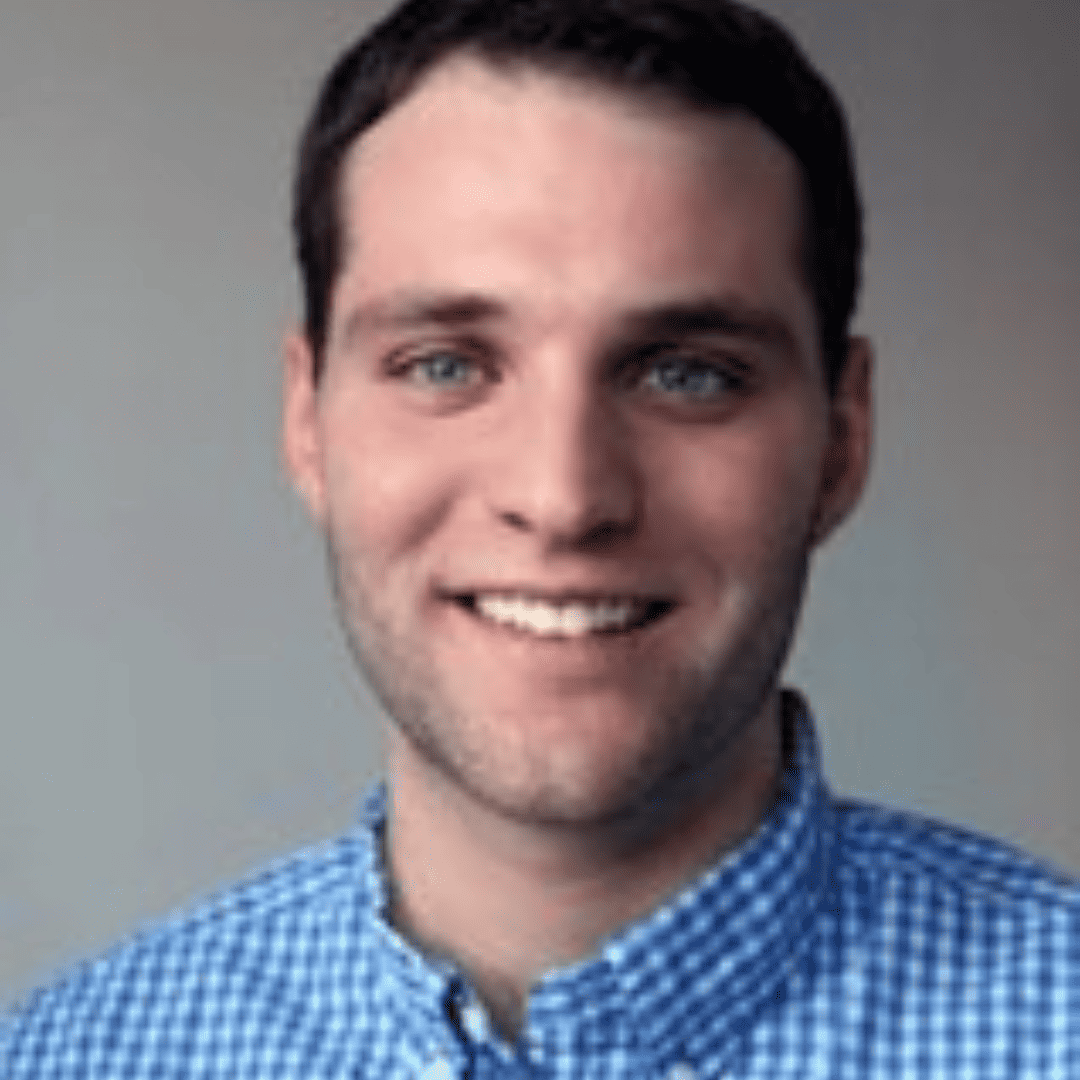 Ezra Strohm
Saint Louis Park, Minnesota
×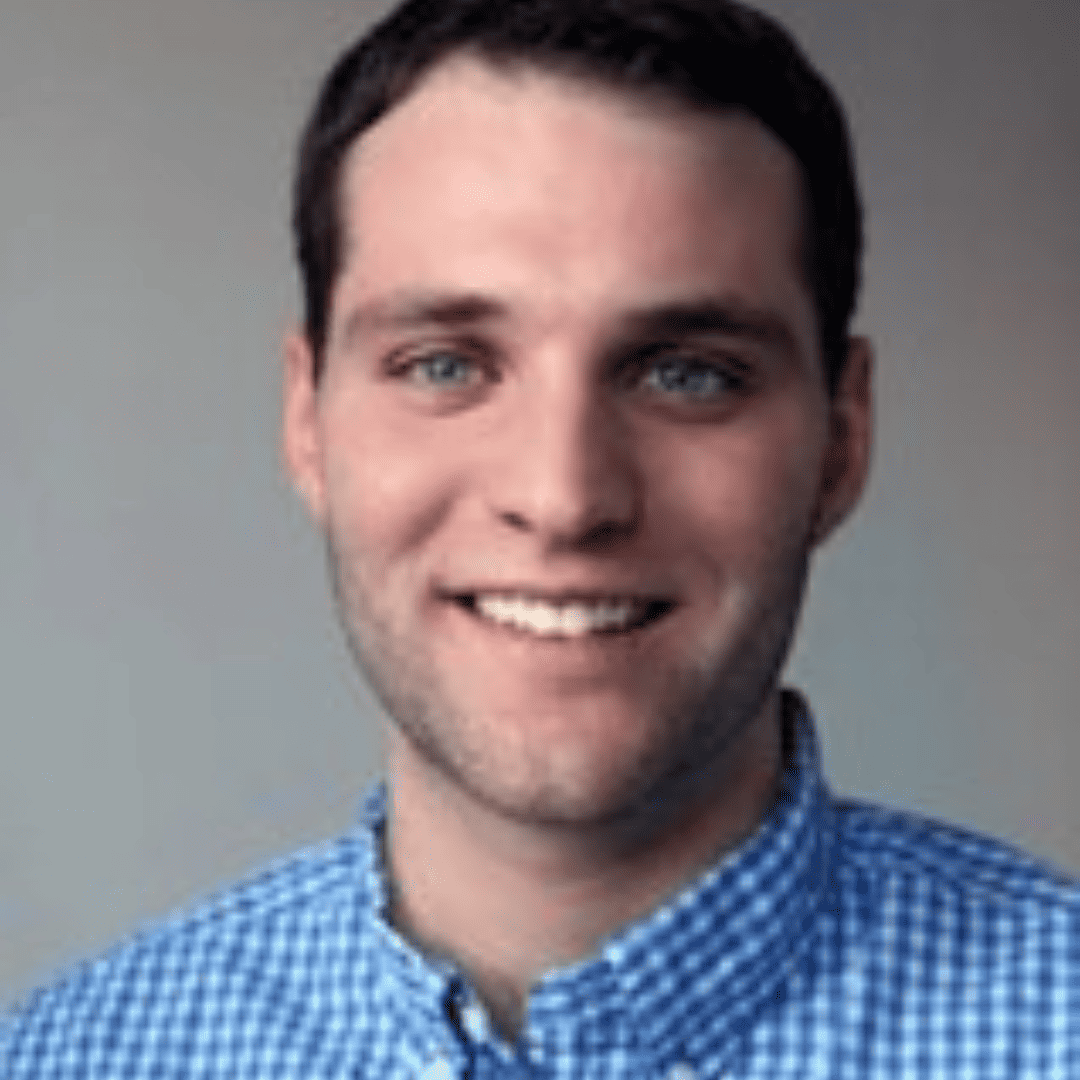 Ezra Strohm
Saint Louis Park, Minnesota
Ezra Strohm is 28 years old and lives in the Twin Cities. He works in the family environmental consulting business where they asses commercial properties for environmental liabilities. In his free time, you can find Ezra outside playing sports with friends, exercising or relaxing & enjoy a good book, movie or playing videogames. He is also an active member of the Twin Cities Jewish community where he is a current board member of the Saint Paul Jewish Federation and is active in Jewish young adult life, including Entwine. He participated in the first Entwine Dubai trip in fall 2021 and was the trip chair for the Detroit, Twin Cities, and Midwest Argentina trip in winter 2022.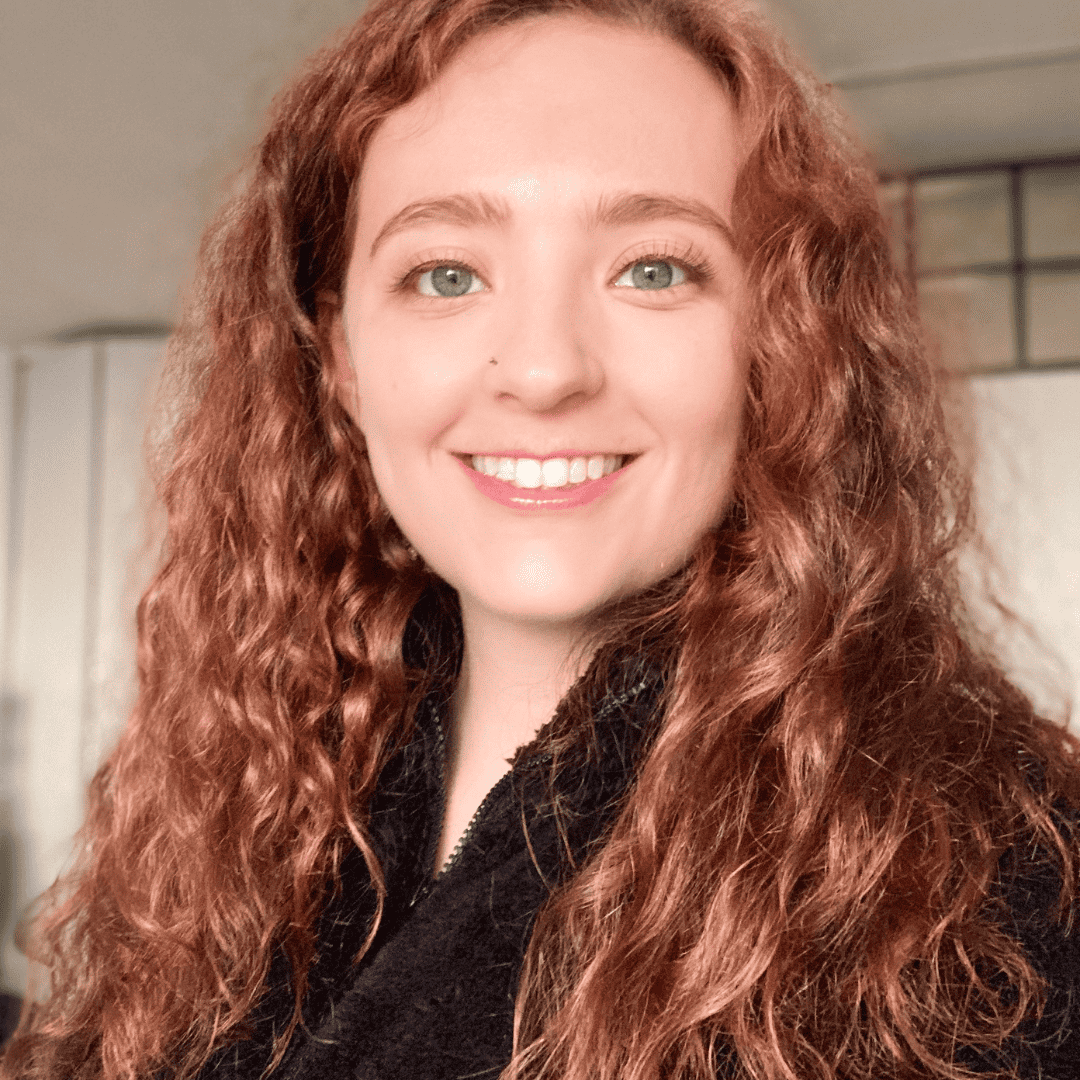 Forest Sobol
Flushing, New York
×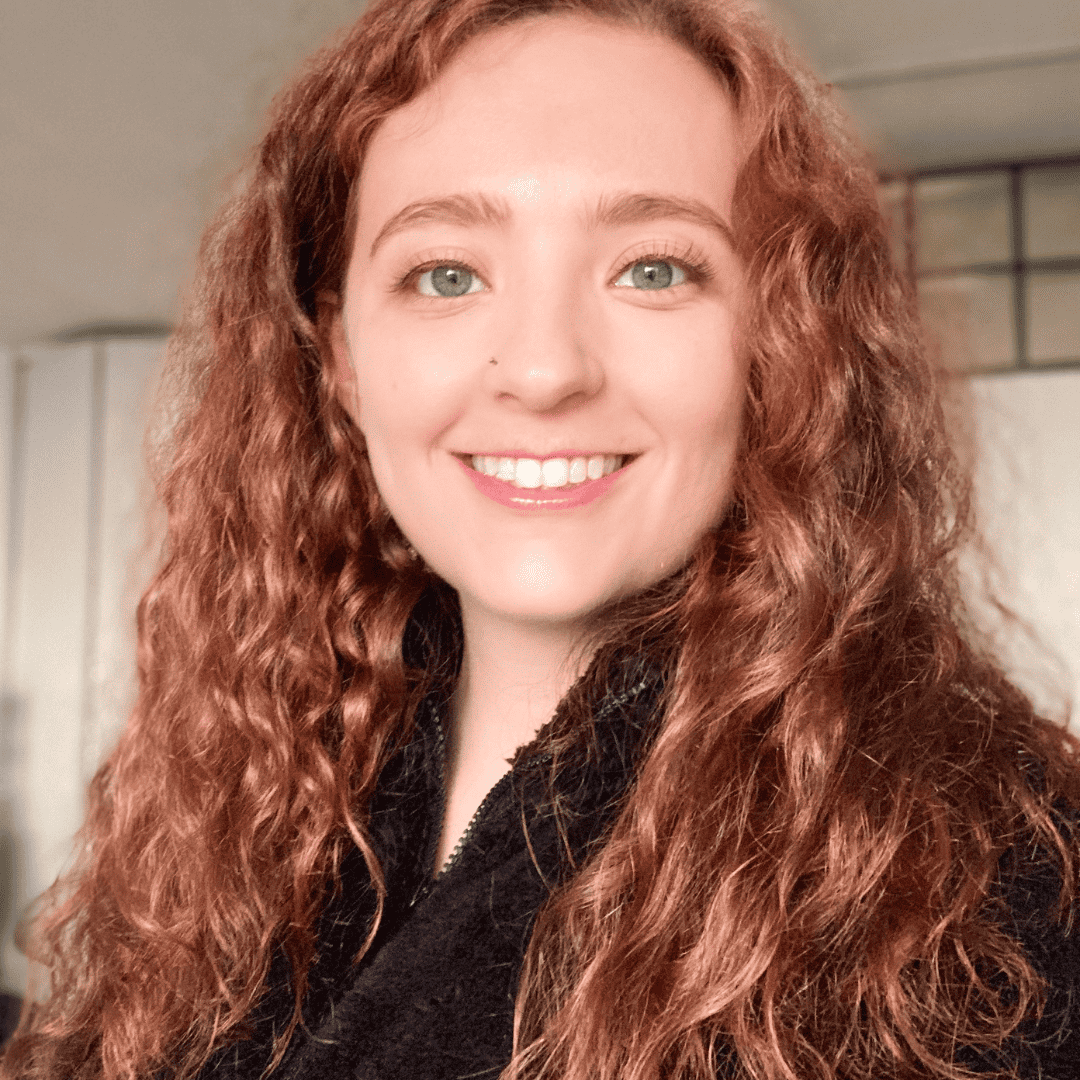 Forest Sobol
Flushing, New York
Forest Sobol grew up in Oregon and spent time after high school working and attending the ulpan at Kibbutz Ma'agan Michael. In 2012 she graduated from the University of Arizona with a degree in Spanish Translation and Interpretation. She minored in Judaic Studies and Latin American Studies and studied abroad in Argentina. Following graduation, Forest worked for Cyracom International as a Spanish-English interpreter in its Tucson center, and as an interpreter and team manager in its Phoenix and New York City centers, managing teams of 25 interpreters across a global range of languages. She participated in Entwine's Inside Jewish Cuba trip in 2019 and was a Trip Chair on the Inside Rwanda trip in November 2022. Forest lives in New York City and works independently as an audio book producer. She enjoys living in the culturally diverse community of Flushing and is an avid New York Mets fan.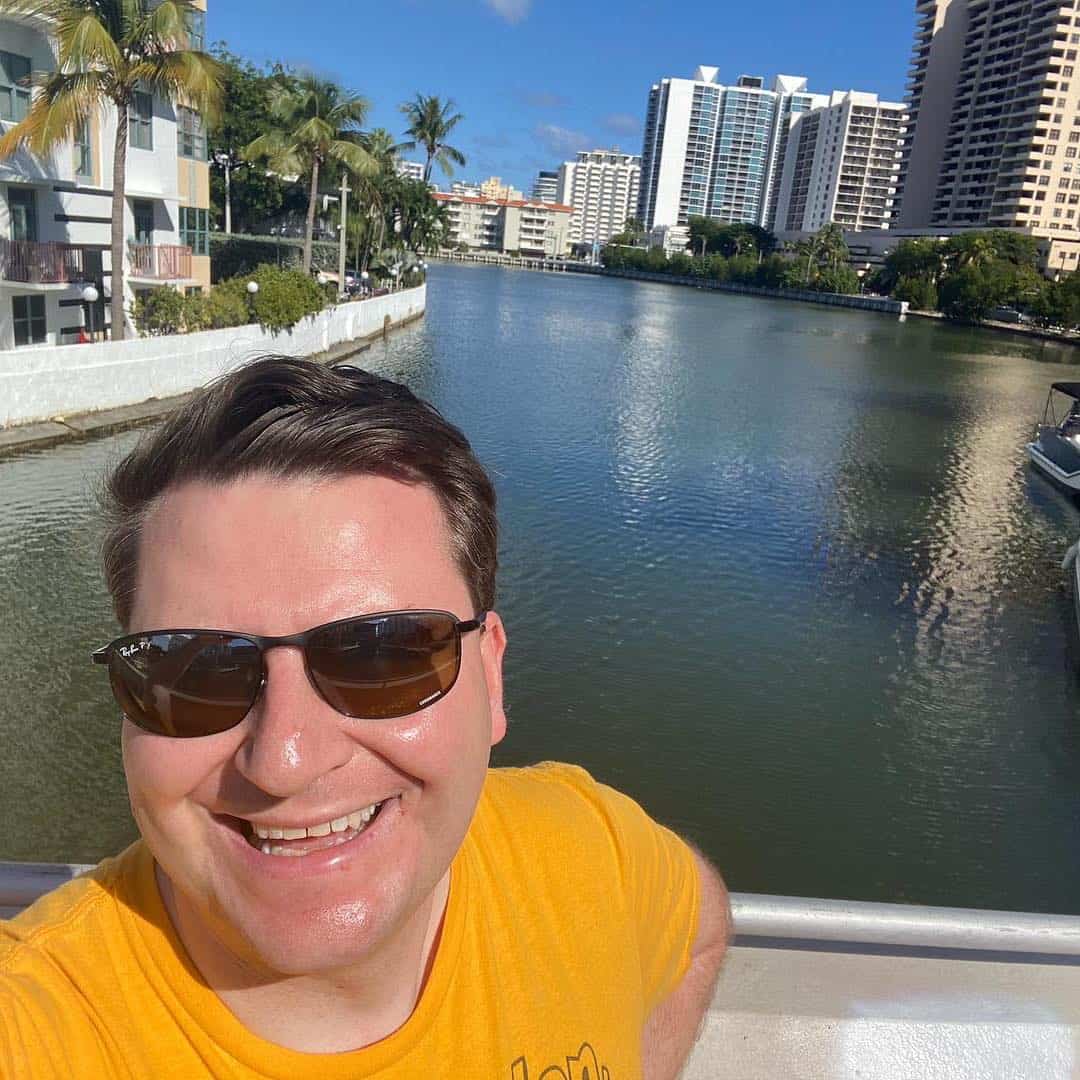 Gary Fayman
North Hollywood, California
×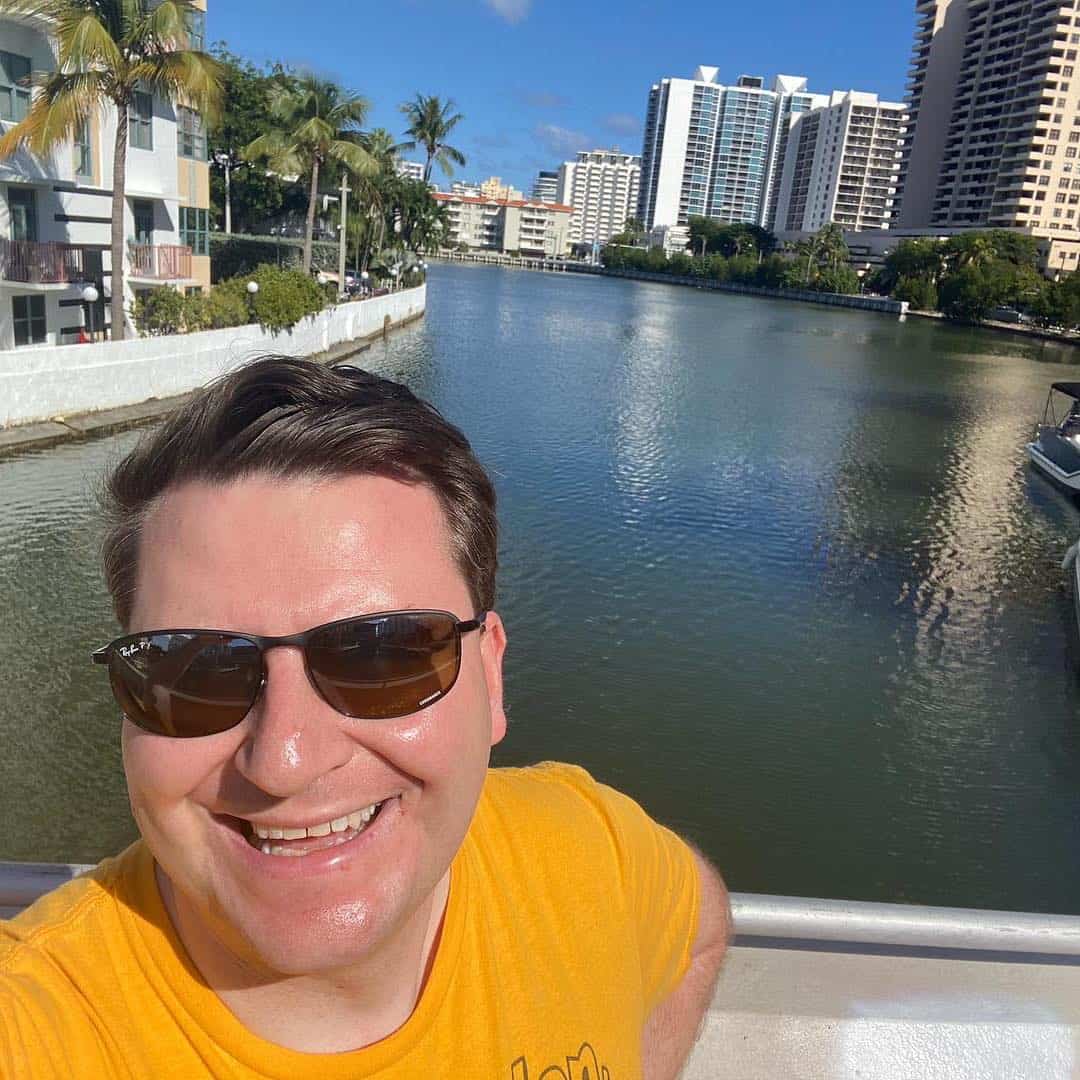 Gary Fayman
North Hollywood, California
Gary Fayman has 11 years combined experience in entertainment and nonprofit leadership development, marketing, and project management. Recently promoted to Clergy & Marketing Coordinator at Sinai Temple in Los Angeles, Gary also pursues TV comedy writing on the side. His pilot ONLY IN GOOD COMPANY was a quarterfinalist in the Creative World Awards, and another of his pilots, IT'S ALWAYS MY FAULT, was selected to be workshopped at the Rocaberti Writers Retreat in France in 2019. Gary previously worked at Jewish National Fund and the Jewish Federation of Greater Los Angeles.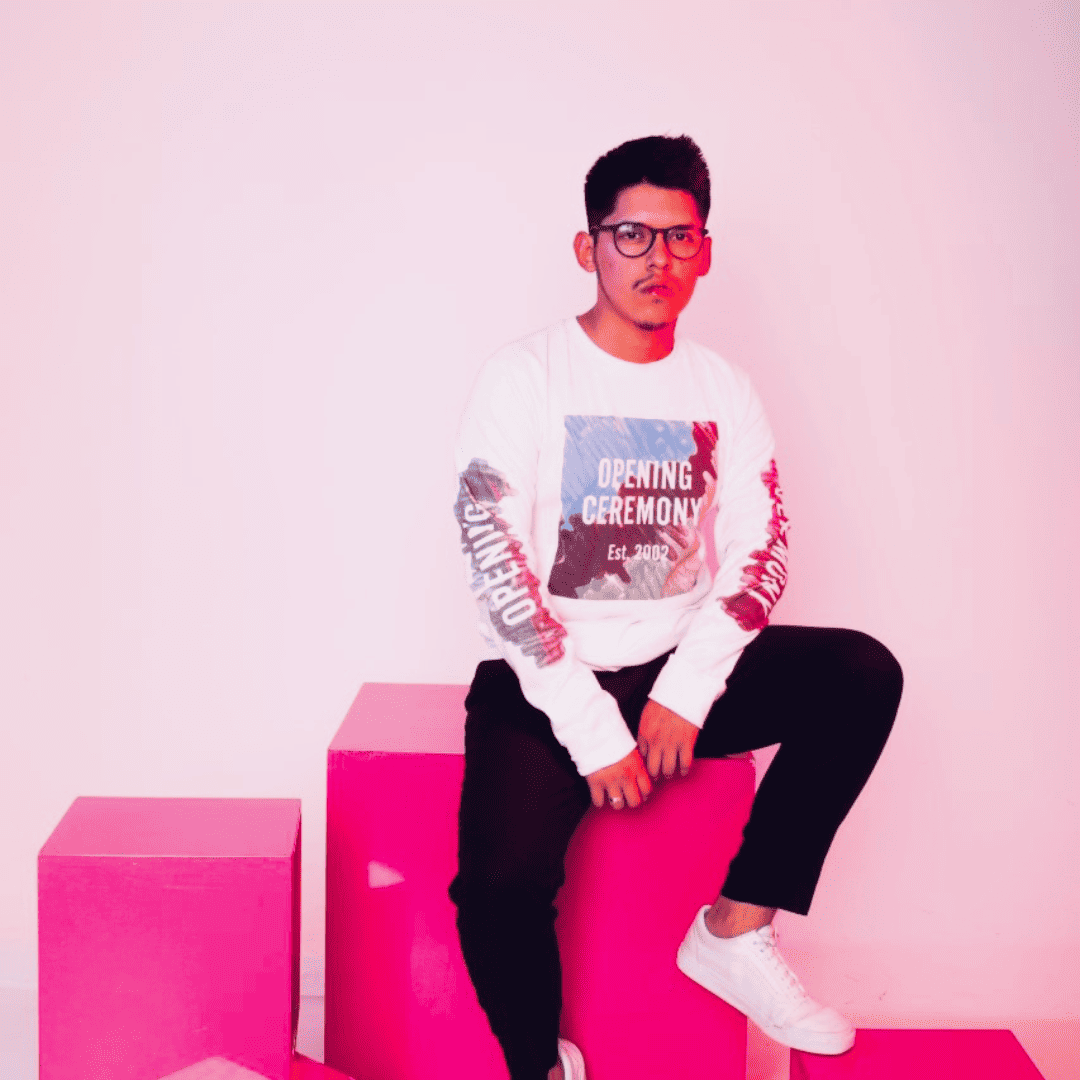 Ivan Gil
Minneapolis, Minnesota
×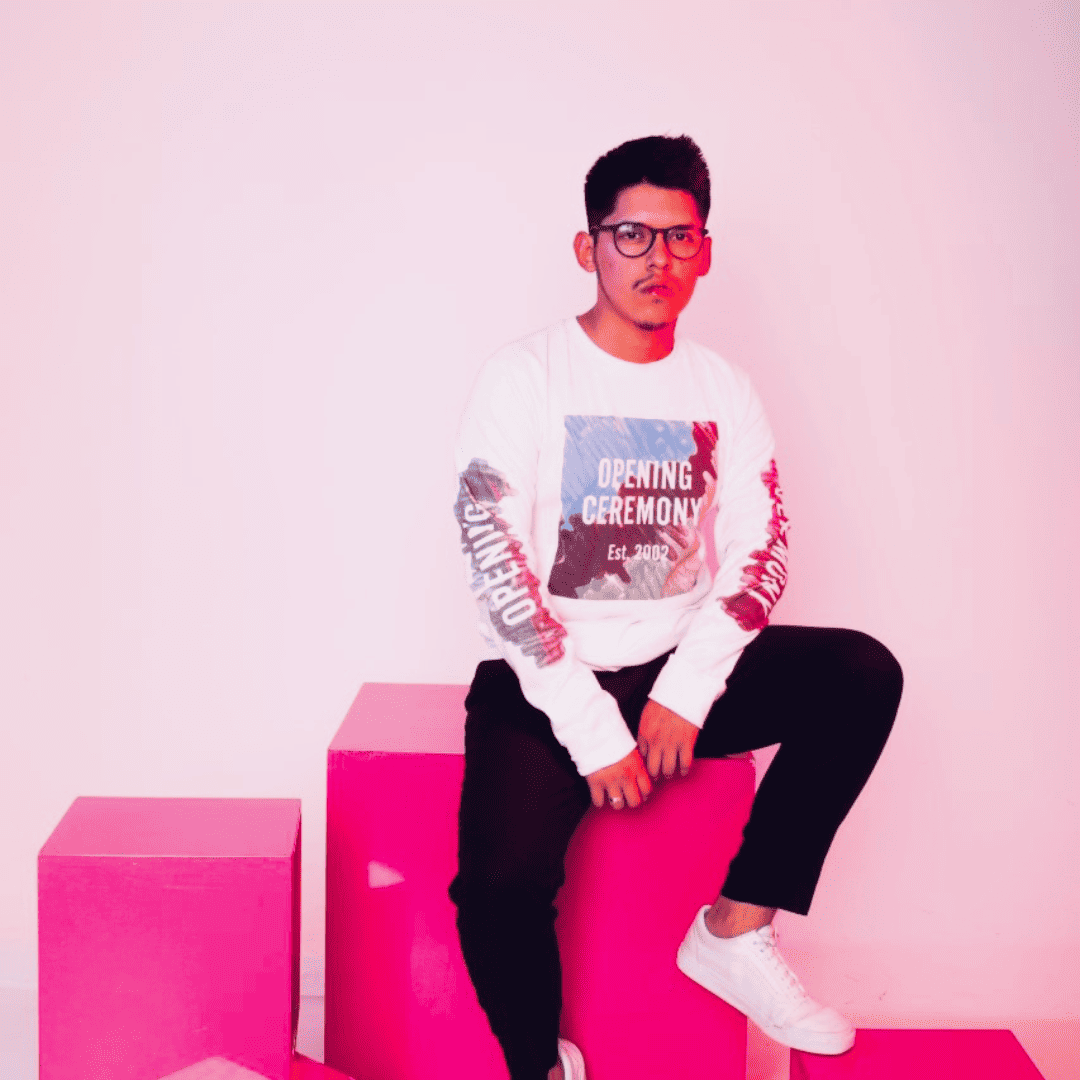 Ivan Gil
Minneapolis, Minnesota
Ivan Gil is a local creative entrepreneur in the Twin Cities. Originally from New York City, raised in Mexico but currently living in Minnesota. Product Development Alumni from FIDM – Los Angeles and Apparel Design graduate from the University of Minnesota – College of Design. Ivan works as a Project Manager and is CEO of POSH WORLD, a production company dedicated to creating original and creative content. Ivan's interests focus on learning more about the Sephardic identity and the Ladino language, as well as the understanding of Judaism in Spanish and the Jewish culture in Latin America and within the Latino communities of the United States. In 2022, Ivan was part of the cohort for the JDC Entwine Jewish Argentina experience, where he learned about the JDC global mission and the impact of the organization at a global scale, which ultimately sparked his interest to stay connected to the organization.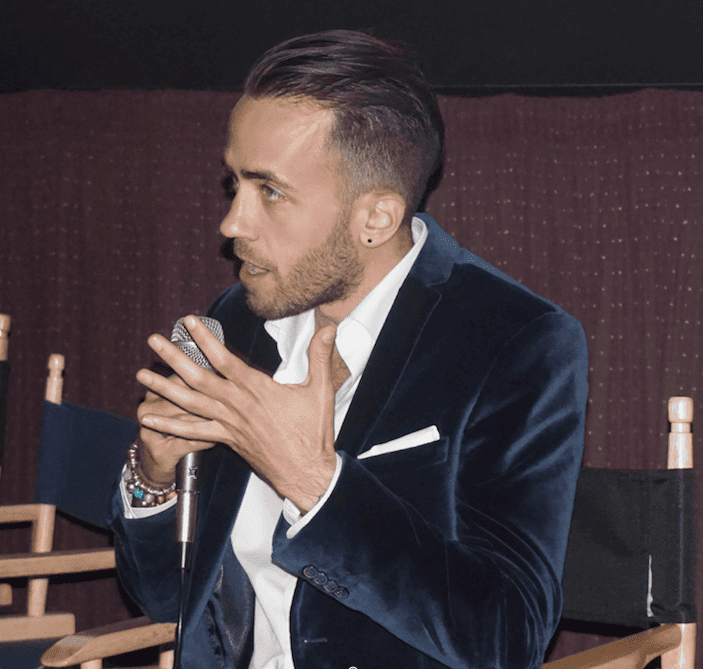 Jonathan Maimon
Santa Monica, California
×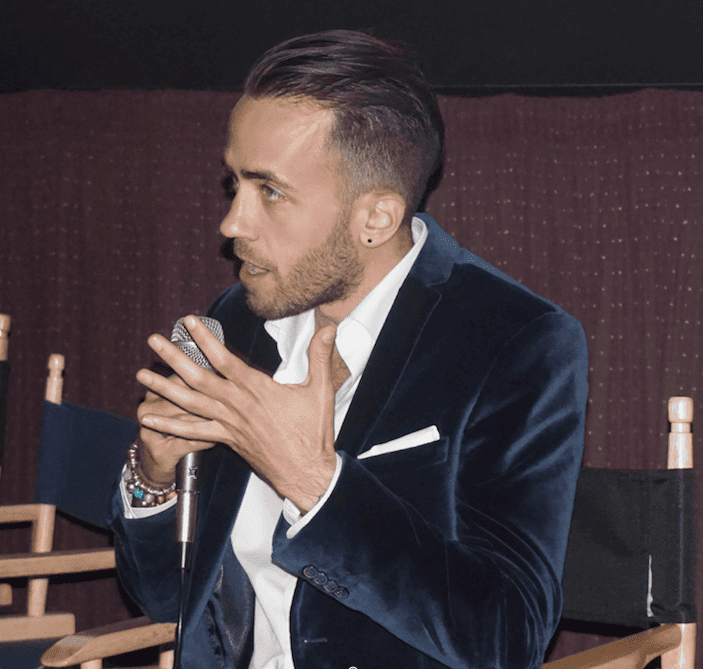 Jonathan Maimon
Santa Monica, California
Jonathan Maimon is a recent transplant to the LA area, by way of San Francisco, Houston, Seattle, and his home in New York. Jumping into the Jewish community, Jonathan has been a member of events held by IKAR, NuRoots, YJP, Nefesh as he looks for the community that fits him best. He's made a lot of friends along the way! He graduated from Columbia University in Math and he currently works as a senior design strategist building websites and mobile apps. He's also President of Musical Mentors Collaborative, program to bring music to families who can't afford. Hobbies include a side hustle making leather wallets with his sister, tennis, and annual backpacking trips with friends. He's an alumni of Entwine's Inside Jewish Greece trip.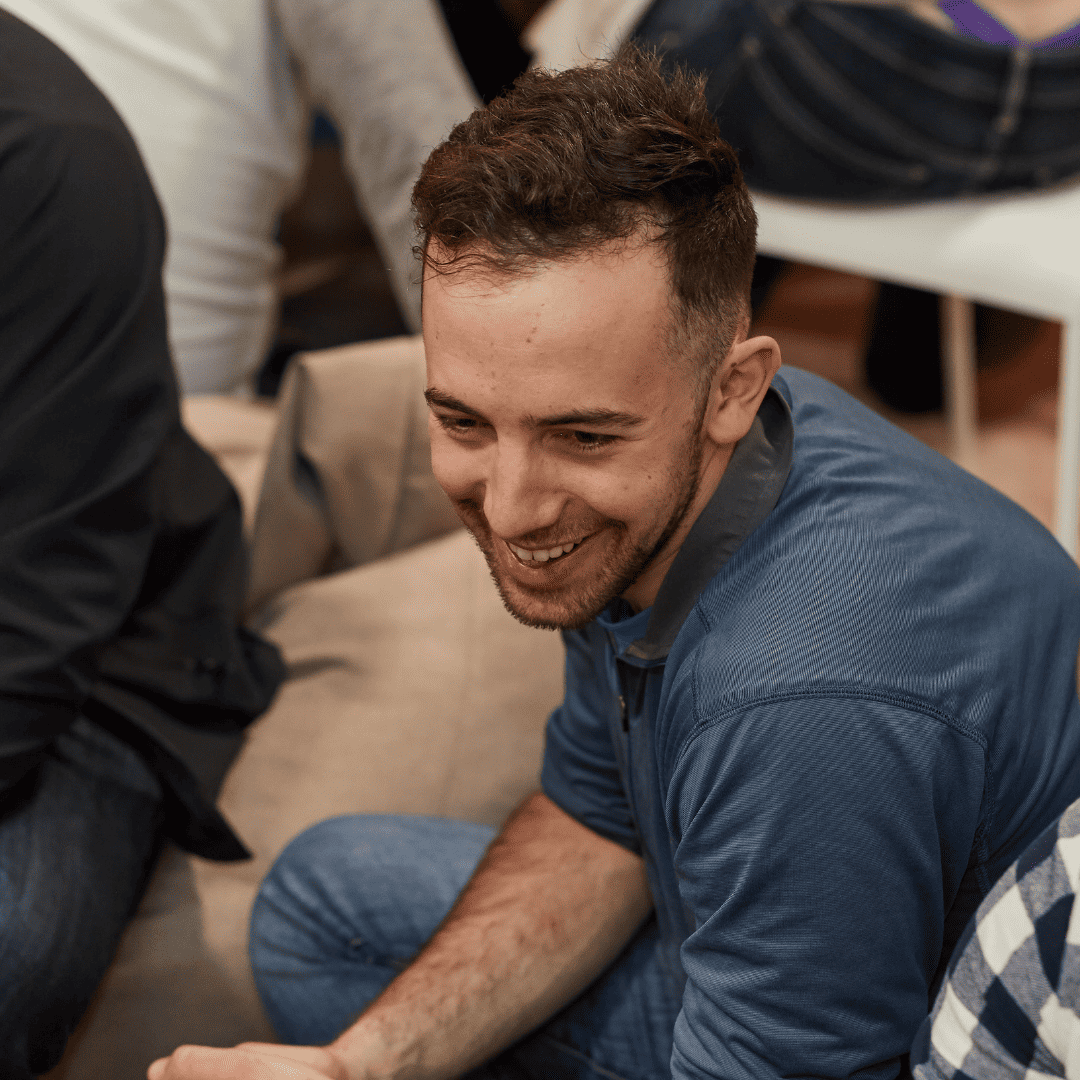 Jonathan Mares
Concord, California
×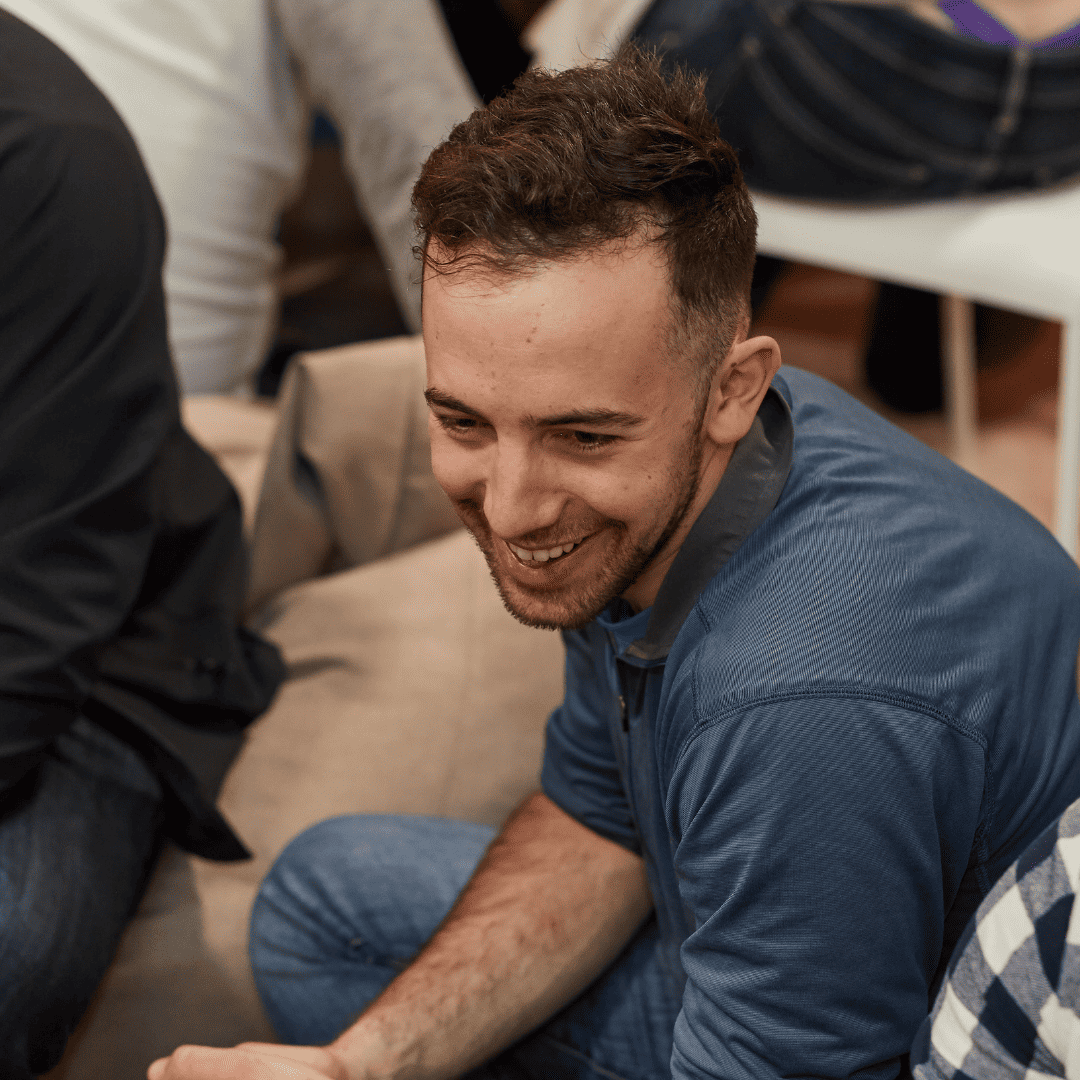 Jonathan Mares
Concord, California
Jonathan and his family emigrated from Israel in the early 90's to the New York metro area, where he was raised in a Russian & Hebrew speaking household. After studying engineering at Cornell, Jonathan spent 5 years in DC before continuing his software career in the Bay Area. Jonathan was fortunate to attend the Ukraine trip for Russian speaking Jews in late 2019. Driven by this experience and a newfound interest in deepening his connection with Judaism, Jonathan aims to build connections with fellow Jews and help grow the young Jewish professional community. In his spare time, Jonathan enjoys playing piano, going to see classical and jazz music, and riding bicycles, motorcycles, and pretty much anything else with wheels.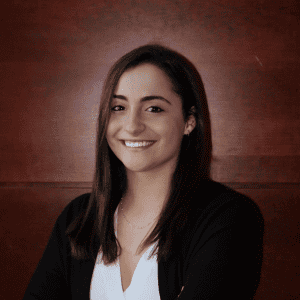 Lauren Schneiderman
Chicago, Illinois
×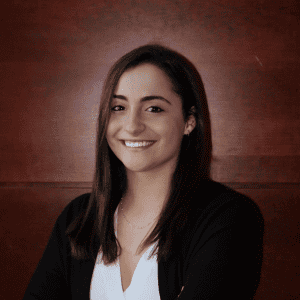 Lauren Schneiderman
Chicago, Illinois
Lauren currently works as a real estate investment banking senior analyst for a firm in Chicago, IL and is a graduate of the University of Wisconsin School of Business, where she was actively involved with Hillel, Chabad, and TAMID Group. After seeking further Jewish involvement post graduation, Lauren attended Inside Argentina in December 2022 to learn about the thriving Argentinian Jewish Community in Buenos Aires, while simultaneously informing her Jewish identity in Chicago. Lauren hopes to further immerse herself in the Chicagoland Jewish community by educating her peers about the need for Global Jewish education and responsibility. In her free time, Lauren loves running, beating her family in pickle-ball, seeing musicals, reading, and spending time with friends and family.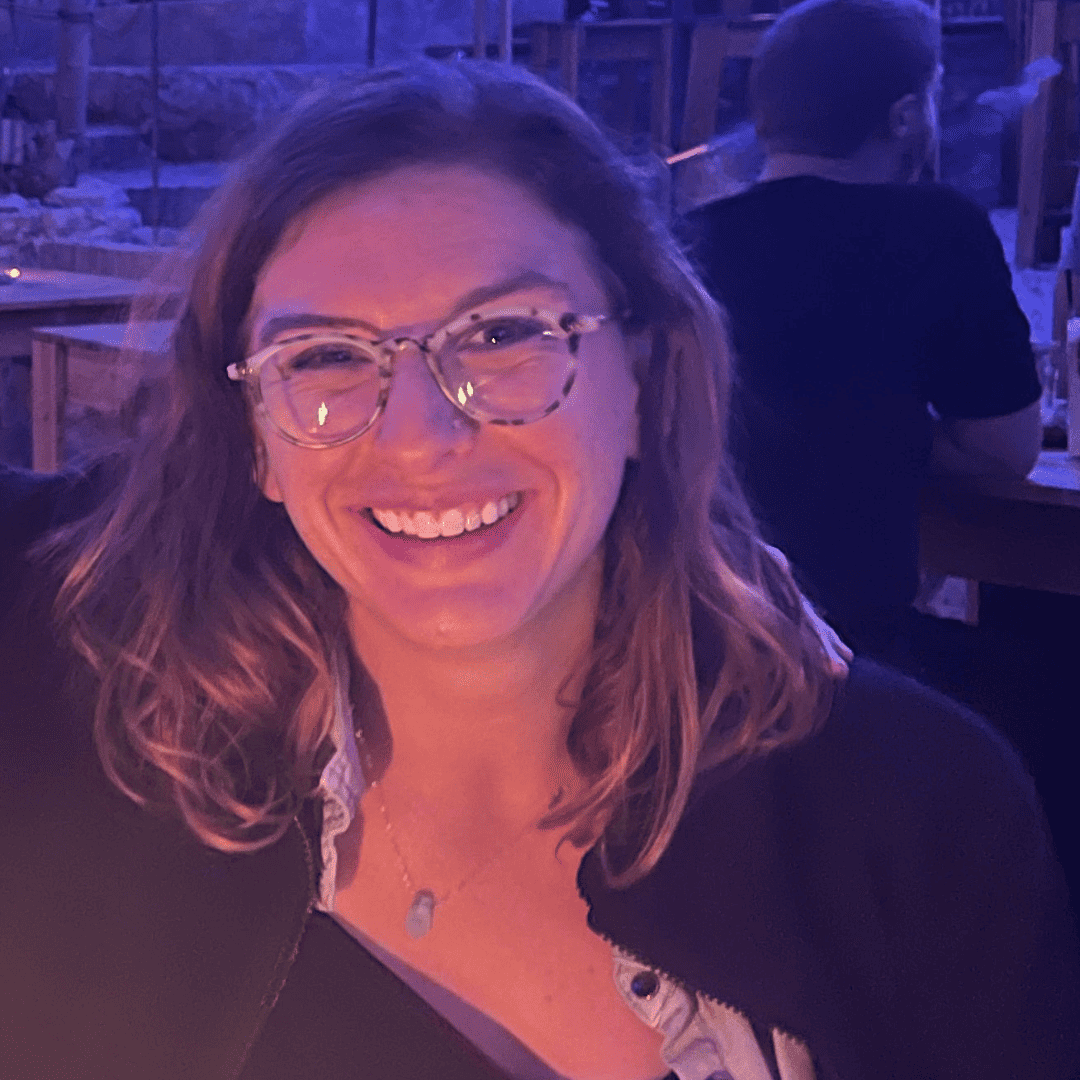 Lena Grossman
Beverly Hills, California
×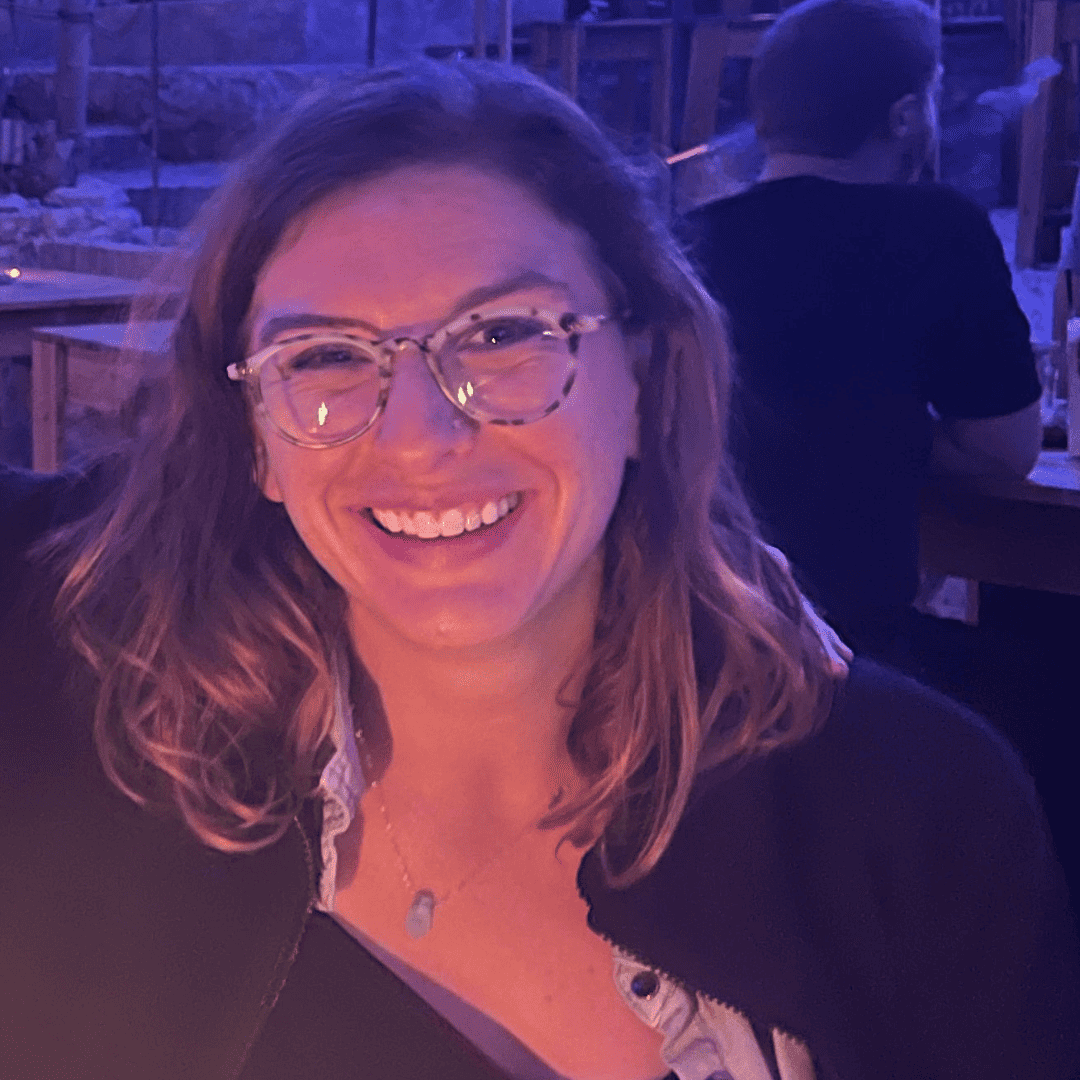 Lena Grossman
Beverly Hills, California
Lena Grossman is a native Angeleno who lived in New Orleans and New York before returning to the sunshine of L.A. She runs a true crime news website where she writes and edits articles, brainstorms podcast episodes, and manages the social media accounts. When she isn't working, she loves running (she ran her first marathon March 19, 2023!!), staying active, reading, snuggling with her dogs, completing the crossword puzzle, and cooking.
In November 2022, Lena traveled with NuRoots and JDC to Greece, where she learned about the history of Jews in the country and had some of the most meaningful experiences in her life. She made great friends and ate more feta than humanly possible. She is excited to join JDC Entwine as a Community Representative!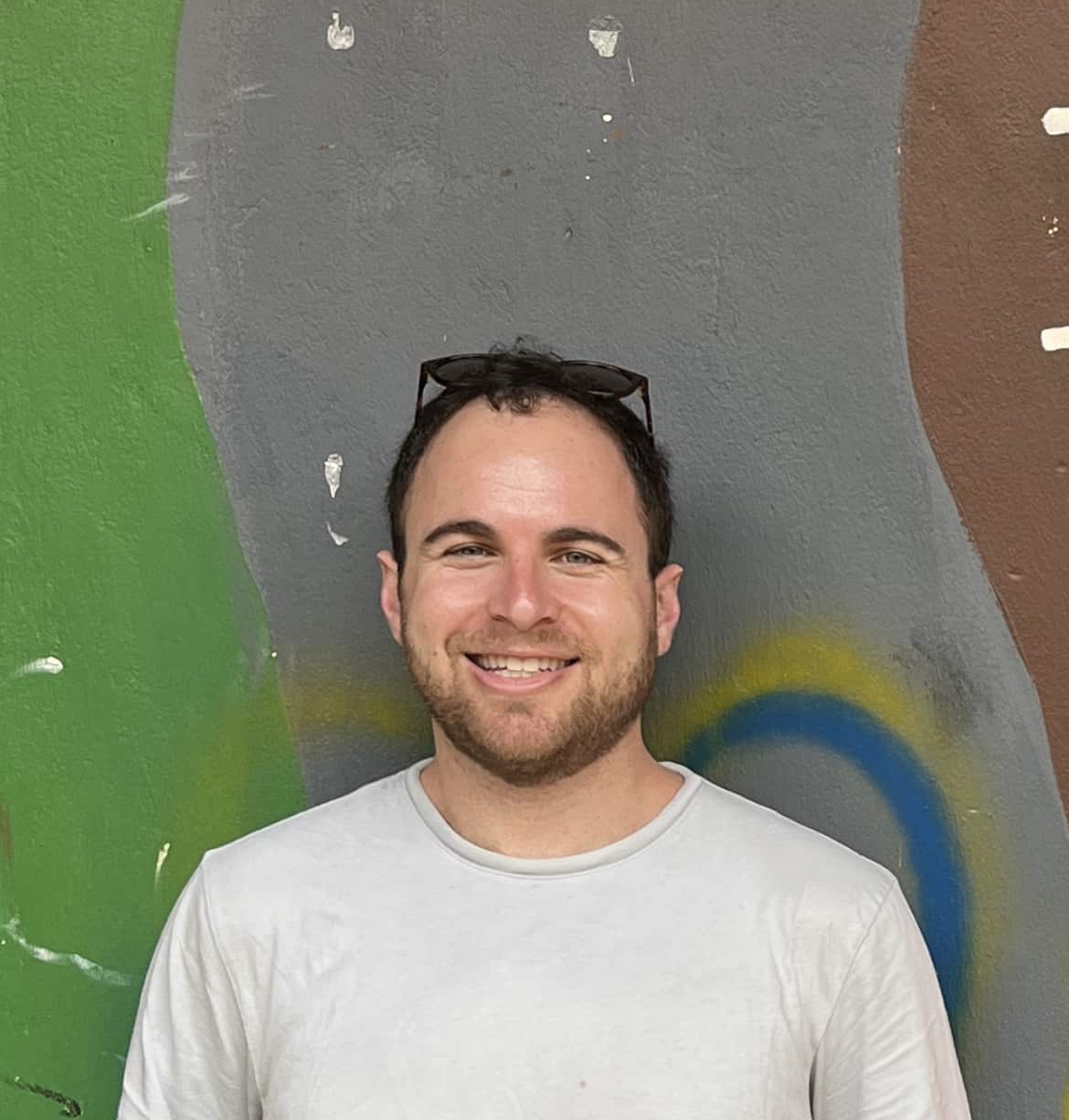 Lucas Salzman
San Francisco, California
×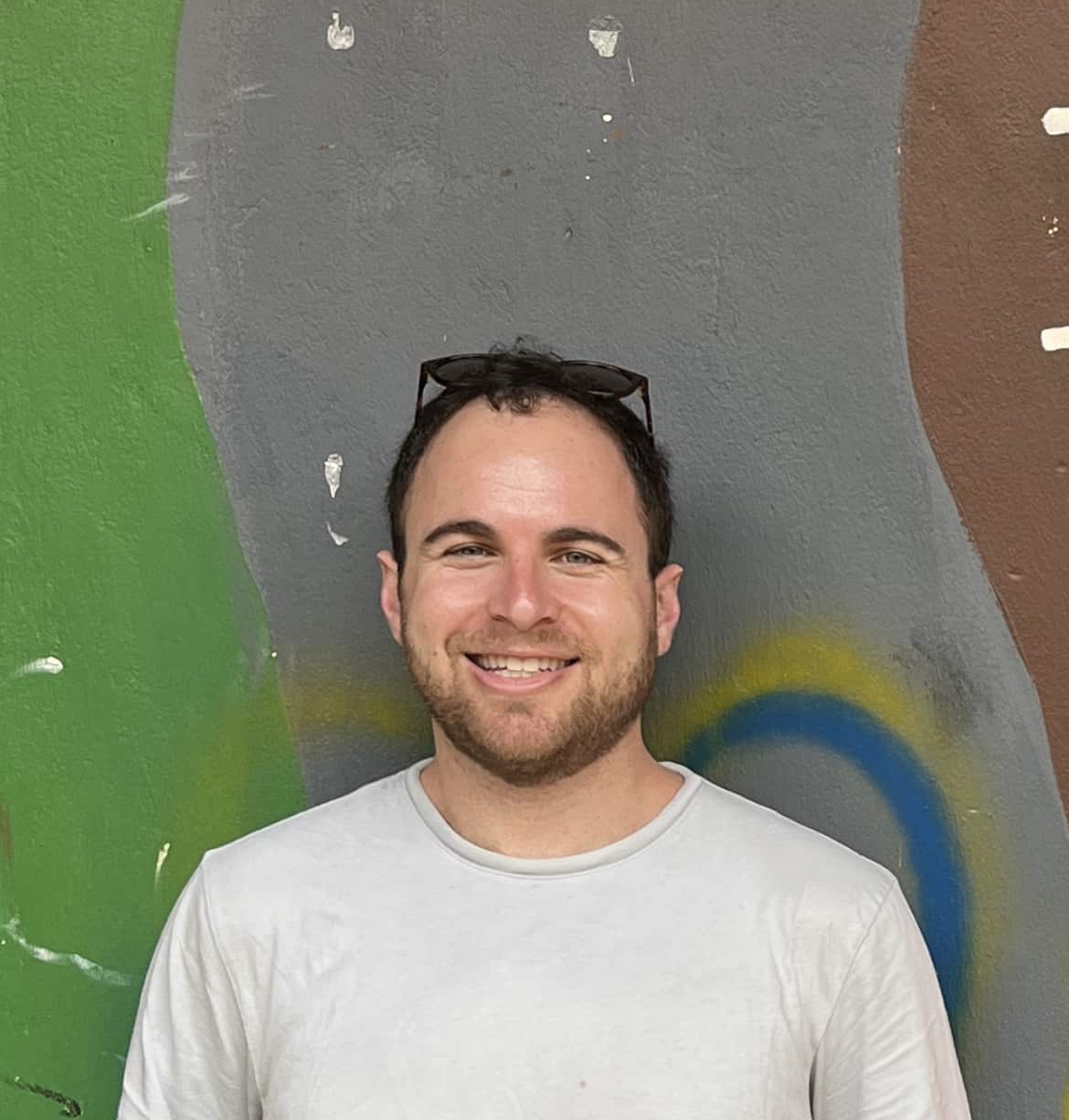 Lucas Salzman
San Francisco, California
Lucas is a young professional working as a program manager for a legal technology company in San Francisco, CA. Lucas attended the University of Pennsylvania where he studied Economics and Political Science. After graduating, Lucas joined Teach For America in Phoenix, AZ where he taught middle school math and science. He continued his journey in education in the Bay Area teaching 7th grade math and serving as Grade Level Chair at KIPP: Summit Academy. He transitioned out of the classroom, working for the edtech company called Clever as a Customer Success Manager. Outside of work, Lucas enjoys travleling, cooking, hiking, reading a good book, and spending time with friends/family. Lucas just returned from Inside Rwanda with JDC, where he had a great time with the students at Agohozo Shalom Youth Village.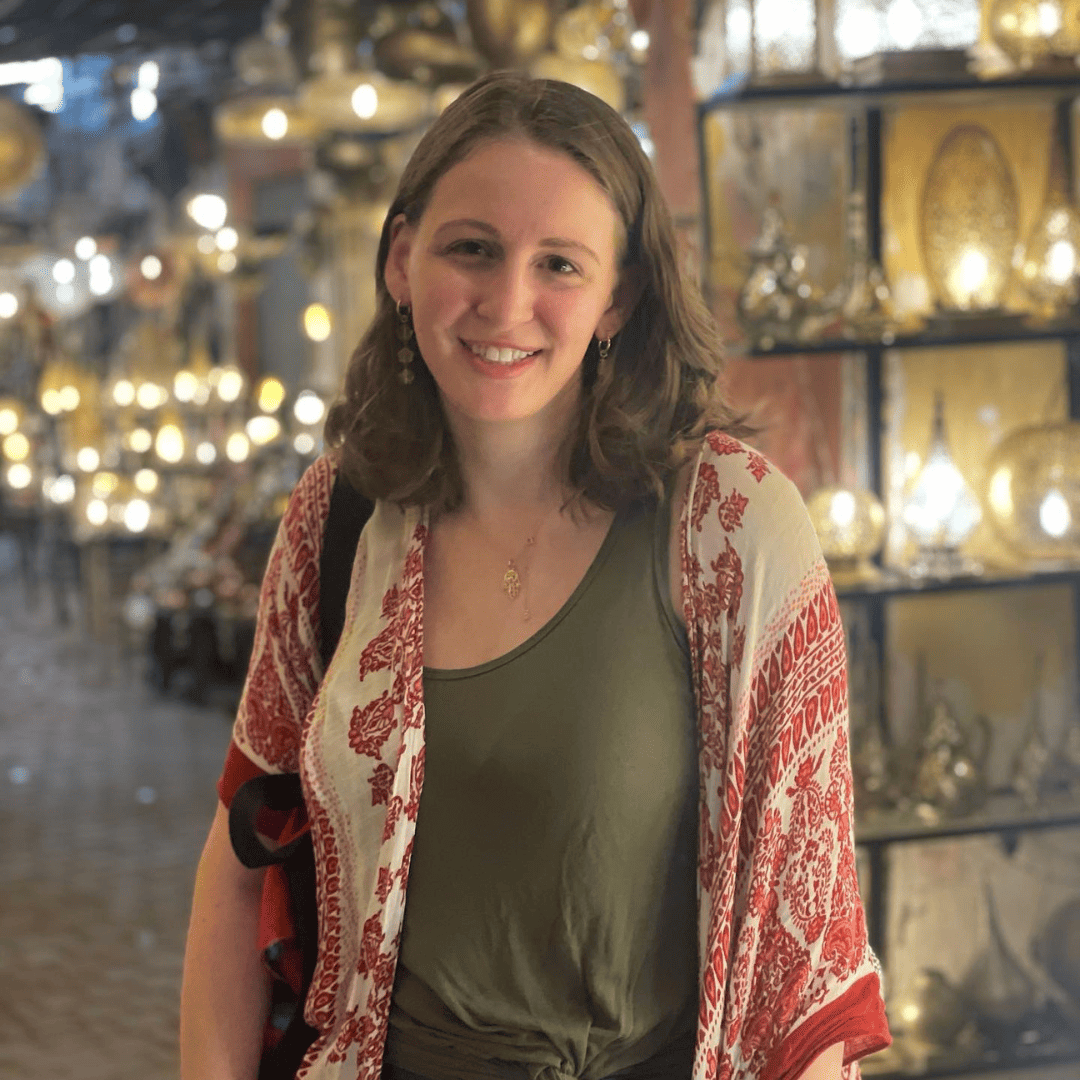 Madelyn Miller
New York, NY
×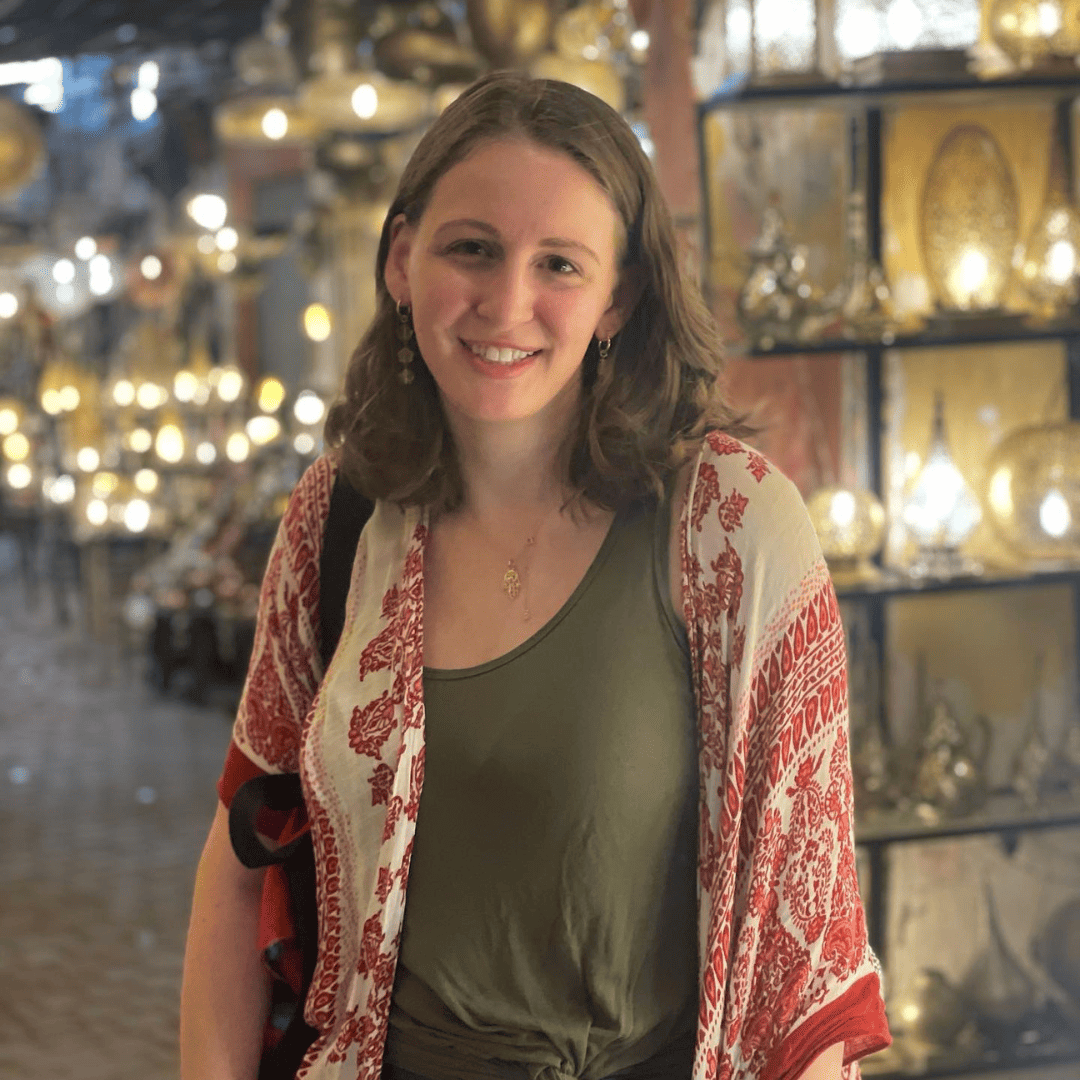 Madelyn Miller
New York, NY
Madelyn is a digital producer with over eight years of experience working in television. She also loves working with young kids, and has many years of experience babysitting, camp counselor-ing, and most recently assistant teaching Pre-K at a synagogue in Brooklyn.
Madelyn hails from the Chicagoland area and made aliyah to New York City in 2013. She loves performing standup and sketch comedy around NYC. She's a runner with two marathons under her belt and plans for many more.
Madelyn grew up in the Reform movement and remains an enthusiastic participant in progressive Judaism. She's a member of JFREJ (Jews for Racial and Economic Justice) and served in the Repair the World Service Corps. She had an incredible experience traveling to Morocco with JDC in 2022, and hopes to encourage others to participate in JDC programs!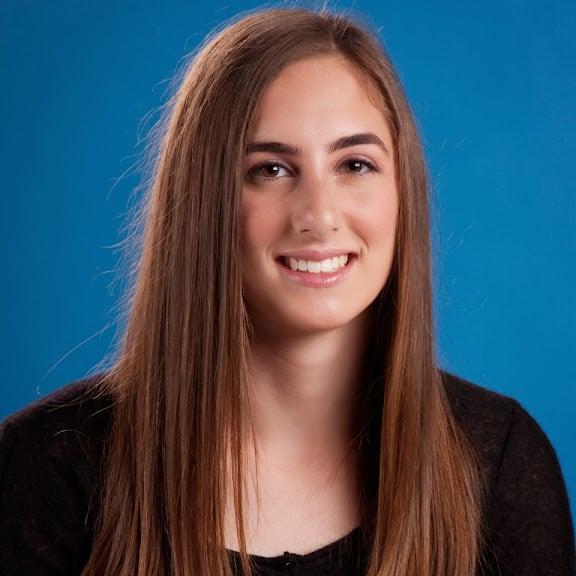 Rachel Salle
Washington, DC
×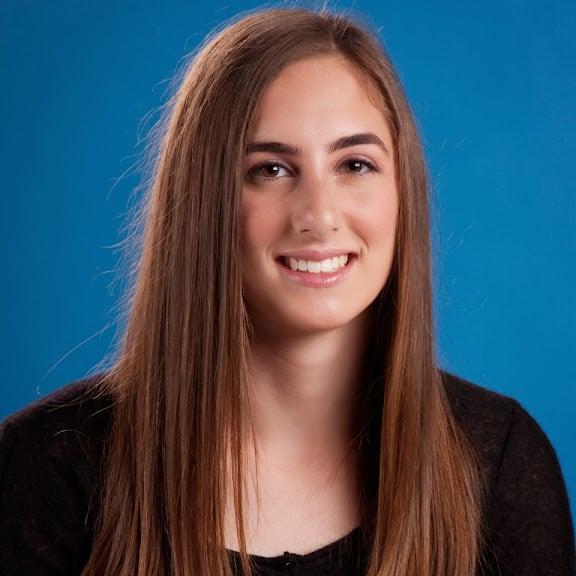 Rachel Salle
Washington, DC
Rachel Salle has been with AIPAC for seven years as a government affairs professional. She graduated from the University of Michigan in 2015 with a B.A. in American Culture and a minor in museum studies. Rachel travel with JDC Entwine on Inside Jewish Argentina in December 2022! Her free time is spent at SoulCycle, playing soccer, trying out new recipes and watching Michigan football and basketball.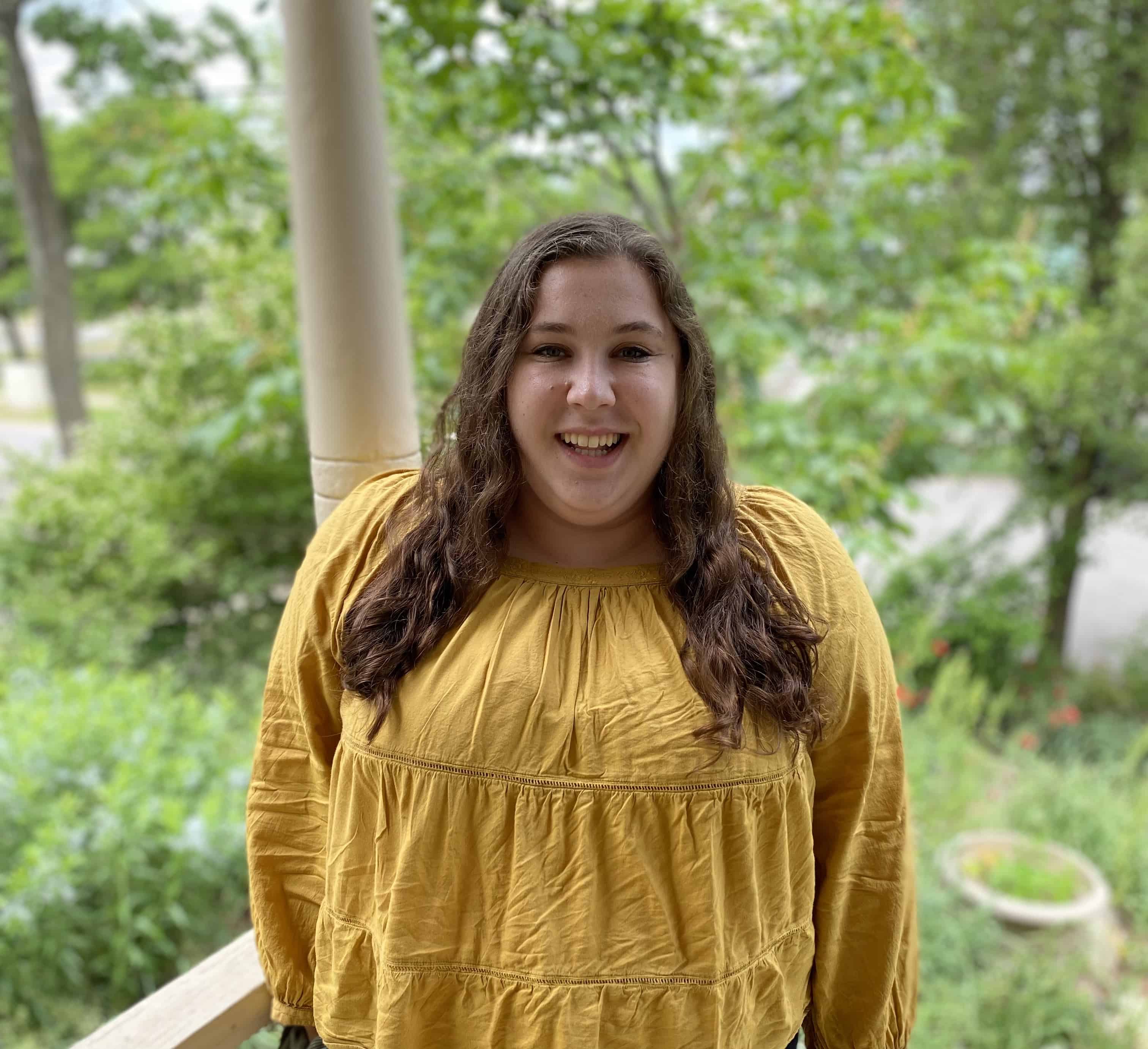 Wendy Starr
Blacksburg, Virginia
×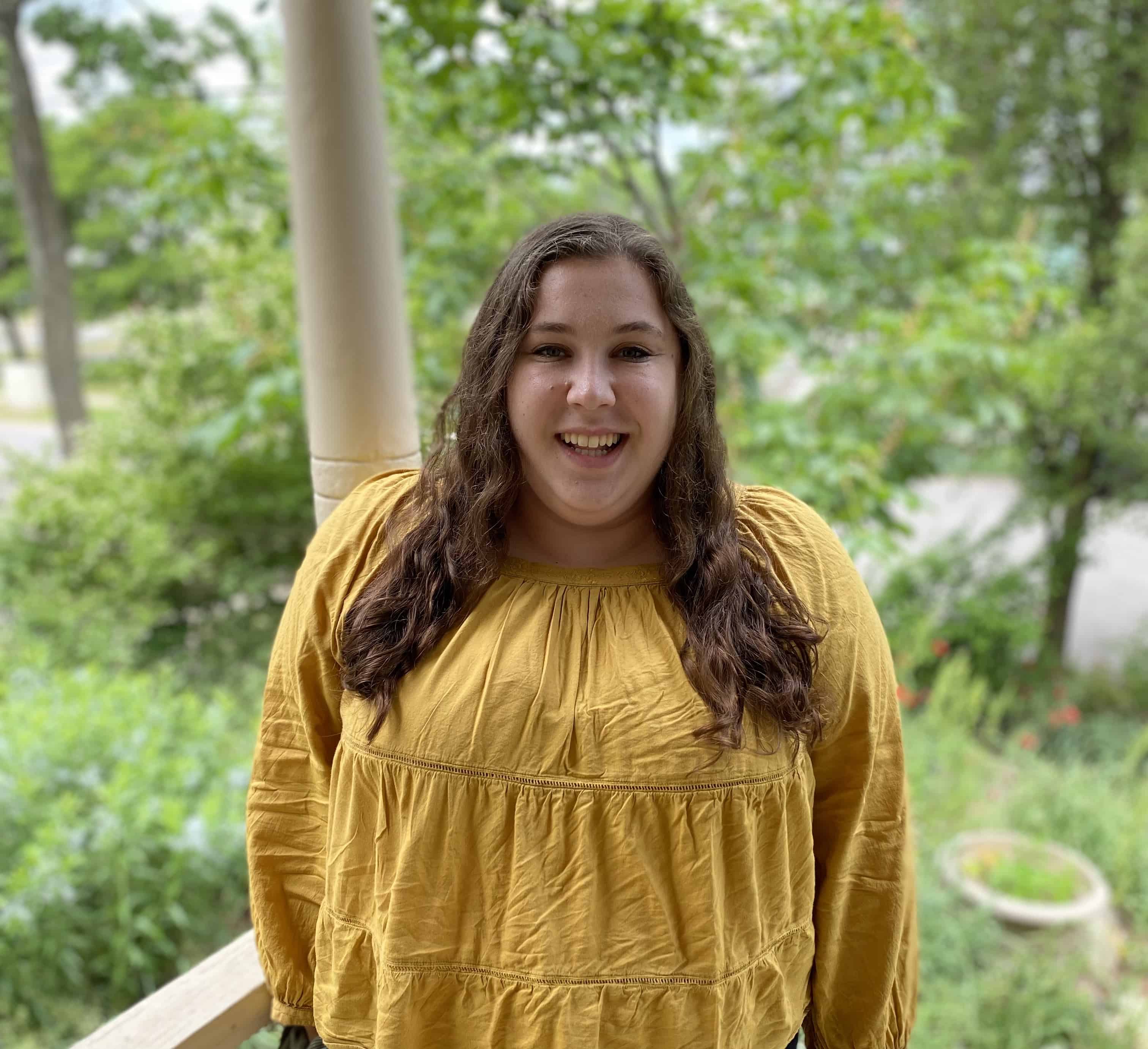 Wendy Starr
Blacksburg, Virginia
Wendy Starr is a teacher originally from North Jersey. She attended Michigan State University where she completed a five-year program earning her teaching license for Special Education, Elementary Education, and Mathematics. While at Michigan State, Wendy volunteered with programs for people with disabilities, including a local playgroup for children with Down Syndrome. She also served as Hillel's VP of Community Relations, VP of Israel Programming, and Hillel's president. After student teaching, Wendy joined Hillel at Virginia Tech as the Springboard Innovation Fellow. In November 2022, Wendy participated in the Entwine Inside Rwanda trip. She will never forget watching village time at ASYV, where students shared their skills and talents without fear of judgment and received overwhelming encouragement from their entire village. Her favorite activities are binge-watching reality TV, baking cookies, and trying out the newest brunch or sushi spot. Wendy's favorite foods are pickles and hummus!