Community Representatives
JDC Entwine's Community Representatives are a group of leaders responsible for bringing global Jewish causes to their local communities.
The Community Representatives (Community Reps) program is a six-month leadership development program for Entwine alumni. As ambassadors of JDC Entwine, Community Reps are empowered and equipped to use Entwine's platform as a vehicle for developing their leadership skills and bringing awareness and connection about global Jewish causes to their local communities.
COMMUNITY REPS ARE:
Alumni of Entwine experiences who have demonstrated their leadership capacity and commitment to global Jewish responsibility.

Friendly, movers and shakers, who are interested in connecting and bringing people together.

Comfortable speaking in public about global Jewish causes.
WHAT DO COMMUNITY REPS DO?
As ambassadors, Community Reps are called upon to share Entwine's work publicly, including speaking on Entwine's behalf, planning programs, and engaging in conversation with potential program participants, alumni, and at events.
As advisers, Community Reps are asked to keep their finger on the pulse of their local communities and share relevant insights as it relates to Entwine's offerings.
HOW DOES ENTWINE SUPPORT COMMUNITY REPS?
JDC Entwine supports Community Reps personal and professional development as lay leaders by providing them with:
Opportunities to engage in relevant issues related to the global Jewish community.
Financial support in planning and implementing programs in their local communities (Community Reps receive a $500 stipend for their service).
Skills-based trainings both in-person and virtually including a weekend retreat.
Coaching from an Entwine staff member.
A national network of lay leaders committed to global Jewish causes.
IMPORTANT DATES:
Applications are closed. Please be in touch with jdcentwine@jdc.org if you are interested in being considered for the program.
Orientation Retreat in Upstate New York: June 9 – 11, 2023
Community Reps Term: June 8 – December 31, 2023
ELIGIBILITY REQUIREMENTS:
Alumni in their 20's & 30's from the following programs: Insider Trips (international or domestic), Jewish Service Corps Fellowship, Ukraine Volunteers and Weitzman-JDC HUC Fellowship  
Demonstrated commitment to the global Jewish community (track record of engagement during and post Entwine experience)
Seeking leadership in the Jewish community
Prioritizing personal and professional development (Reps need to be motivated and driven to develop their leadership)
Meet Entwine's 2022 Community Reps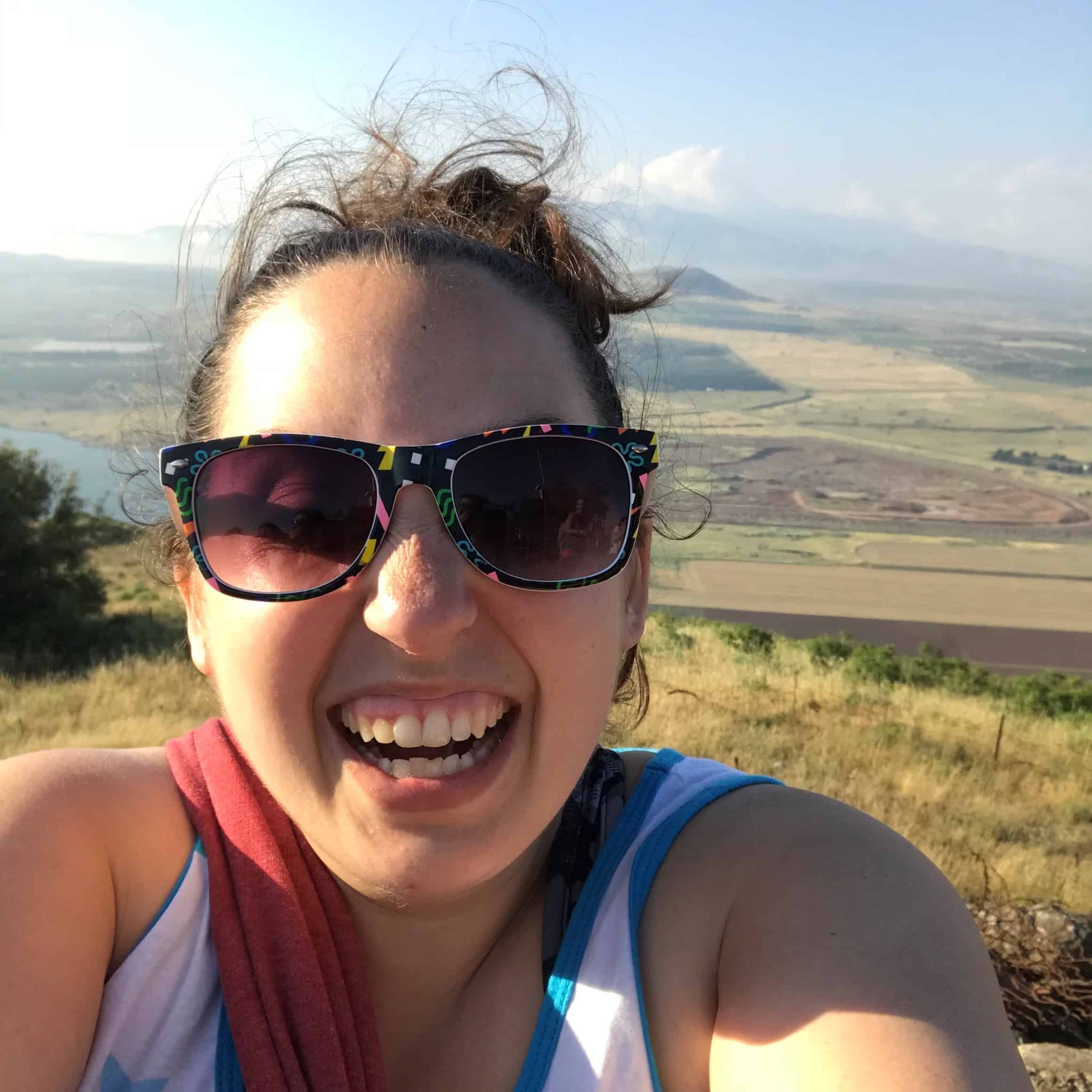 Abigail Rubin
Detroit, Michigan
×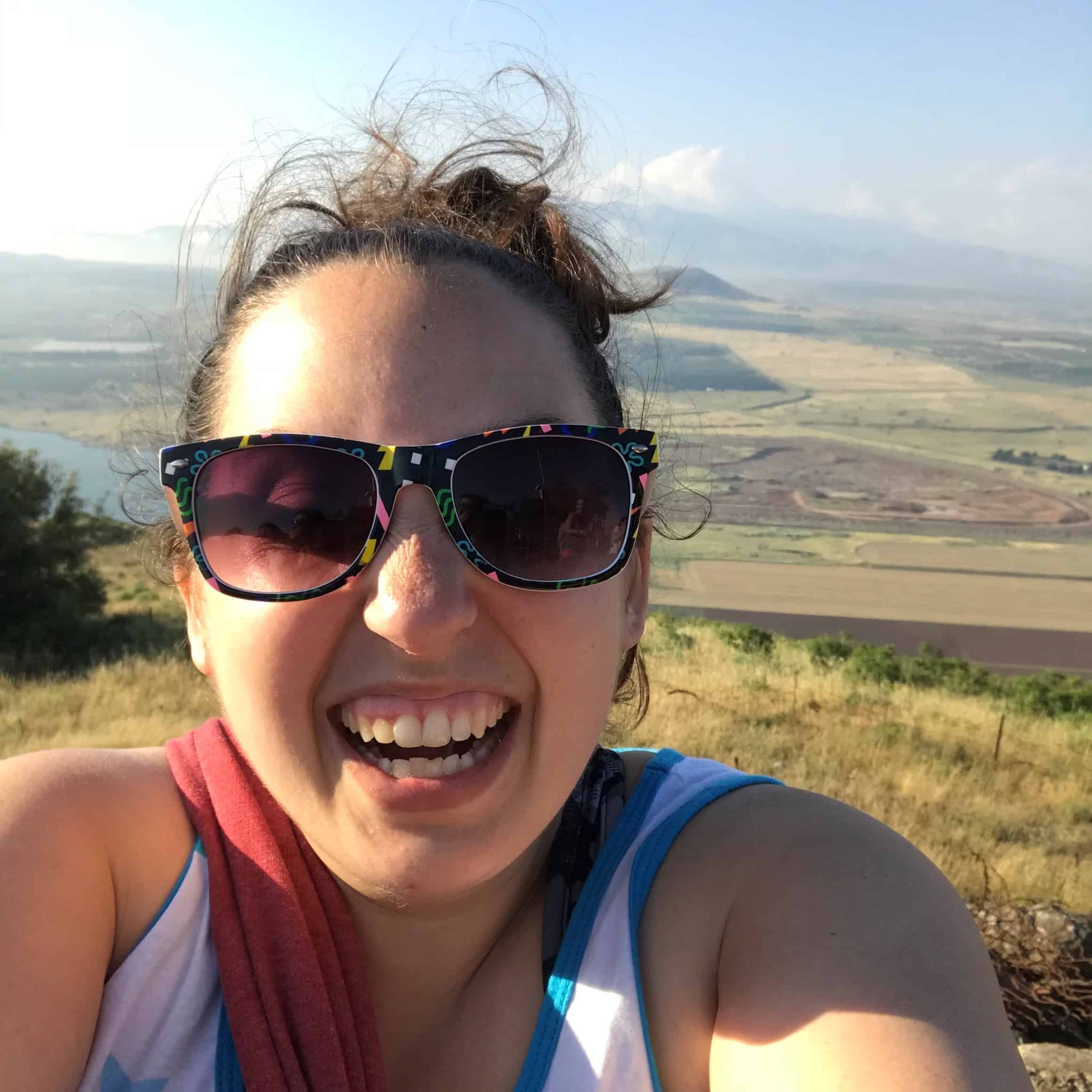 Abigail Rubin
Detroit, Michigan
Abby works as a youth librarian at the Westland Public Library and the children's book buyer for Pages Bookshop in northwest Detroit. She is the Vice President of Social Action for NEXTGen Detroit. In her free time, she runs a store on Etsy selling friendship bracelets and braided cords, some of which were made on the first-ever JDC Entwine trip to Dubai, UAE. Abby is passionate about community building and connecting people and organizations throughout metro Detroit. You can find Abby Shabbat dinner hopping and searching for the best coffee in the city.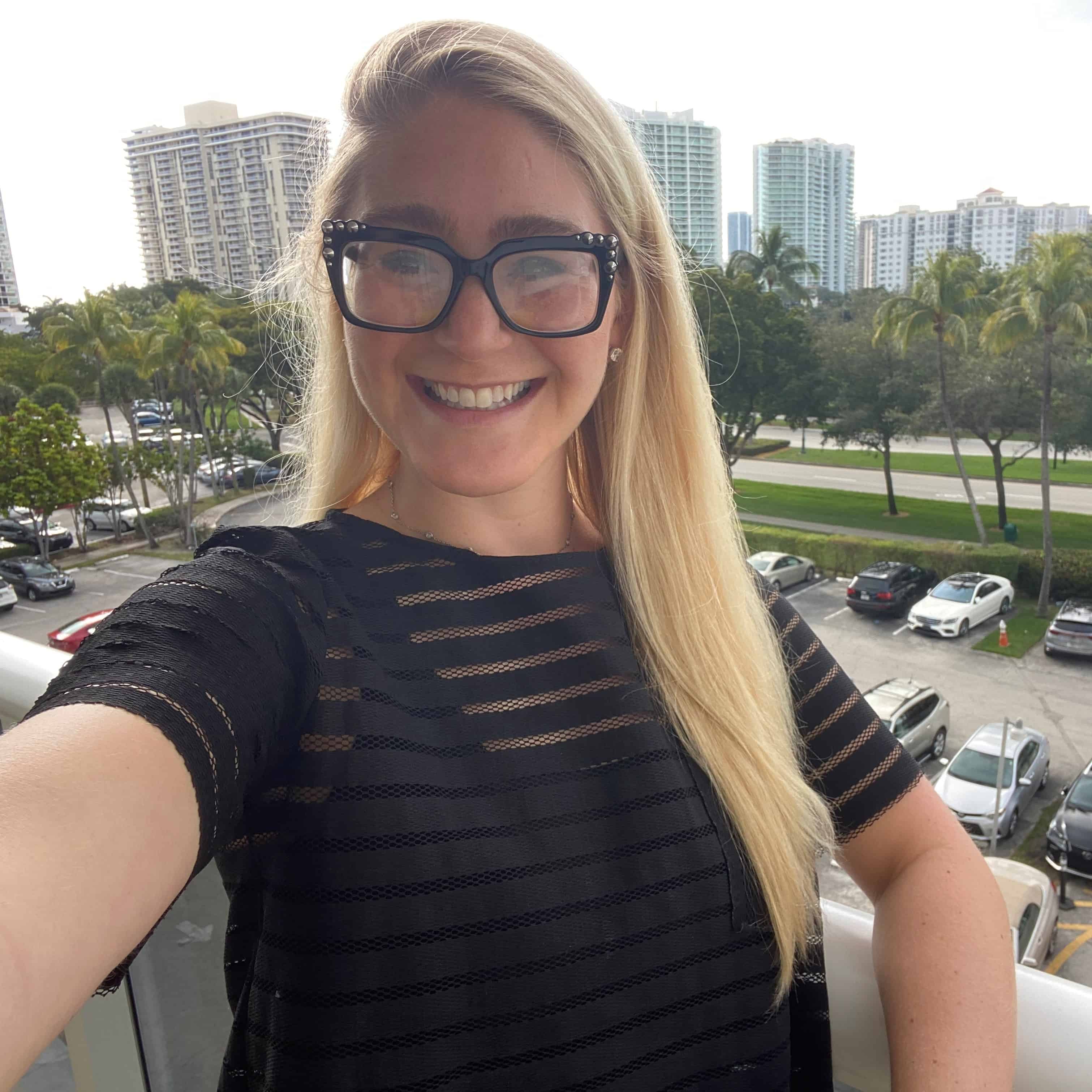 Alexa Lazerow
Boca Raton, Florida
×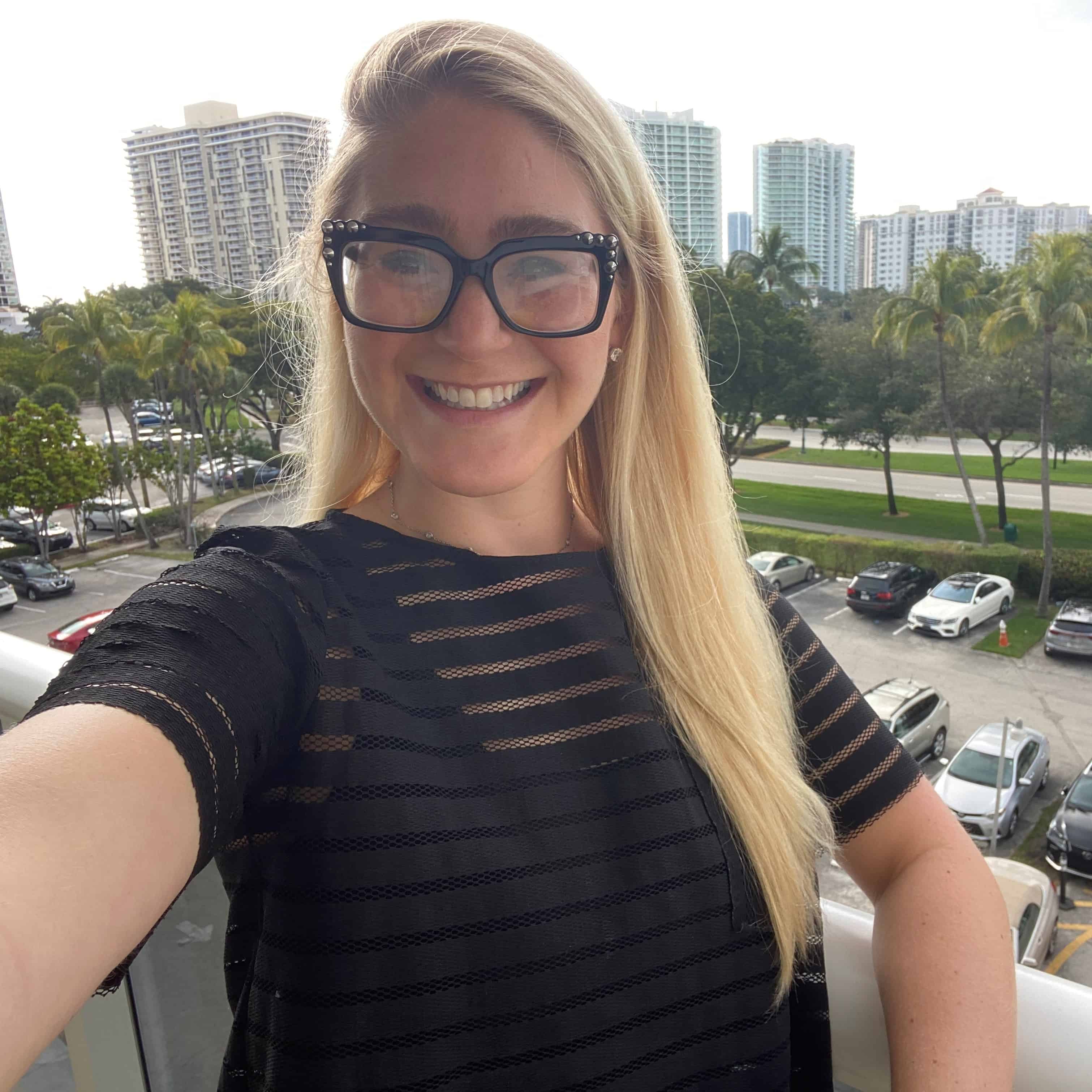 Alexa Lazerow
Boca Raton, Florida
Alexa is a young Jewish professional who calls South Florida home, after growing up in the DC area, and living in many places in the US, Israel, England and Scotland. She is a content and communications expert with eight years experience and has worked in fields including security, cybersecurity, game and esports, manufacturing, hospitality and aviation. Alexa is a proud JDC Entwine Morocco trip participant and lives a very culturally Jewish life. When not working Alexa loves traveling, going to the beach with her border collie pointer, long walks with her twin and nephew, exploring new places, and of course eating delicious food.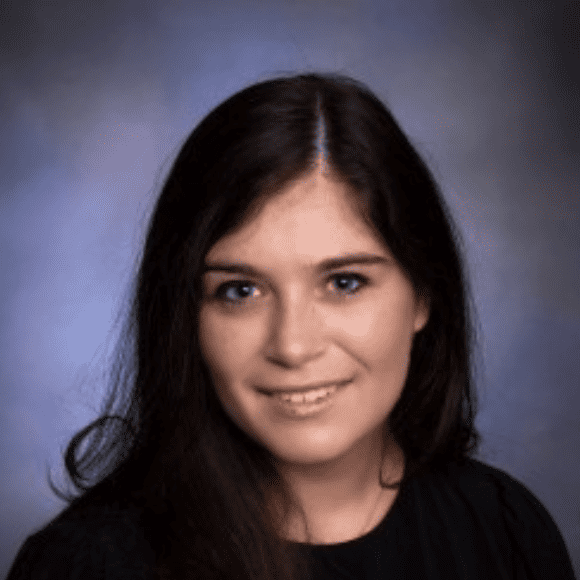 Allison Gorokhovsky
New York, New York
×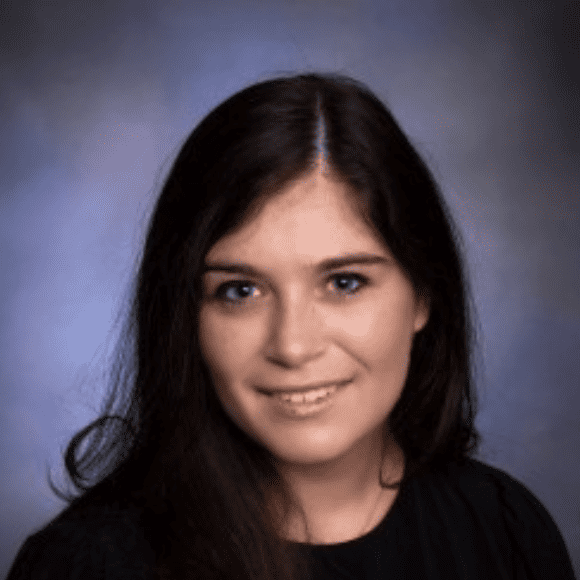 Allison Gorokhovsky
New York, New York
Allison is a New York transplant that has since found an amazingly vibrant and diverse community in her new city. She is originally from Los Angeles and spent four years in Philadelphia, where she graduated from the University of Pennsylvania with a triple degree in Economics, International Studies, and Russian and Eastern European Studies. Allison works as a consultant at McKinsey & Co, focusing on international development work.
Allison is an active member of her Jewish community in Manhattan and is involved in Israel advocacy and volunteer work with Holocaust survivors. She enjoys exploring NYC, running outdoors (one good thing to come out of the pandemic), and finding good coffee shops in her neighborhood.
Allison's family is originally from Kiev, Ukraine and she traveled with JDC's Ukraine Response Team to Poland as a volunteer earlier this year. She was deeply impacted by the experience and the incredible role JDC has played on the ground since day one of the war.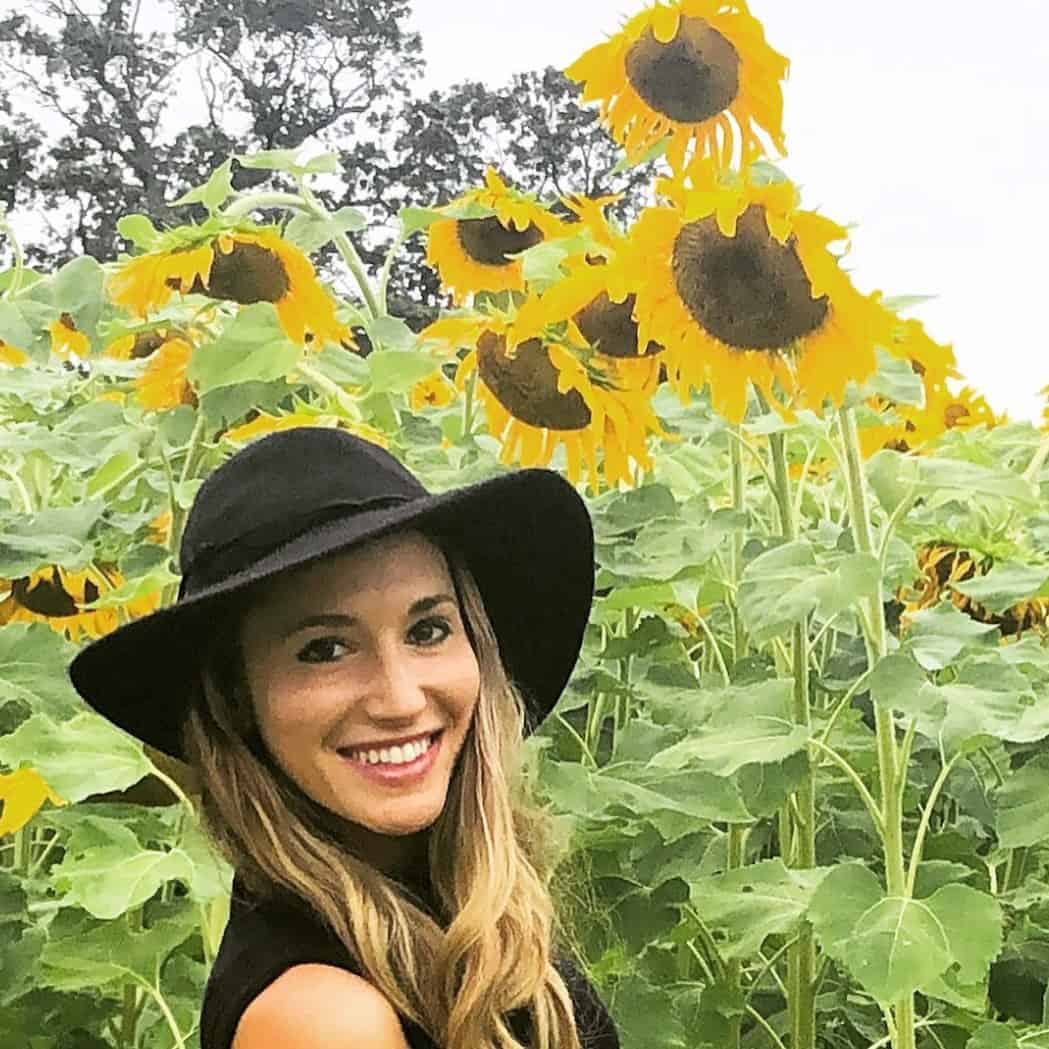 Amy Frieder
Washington, D.C.
×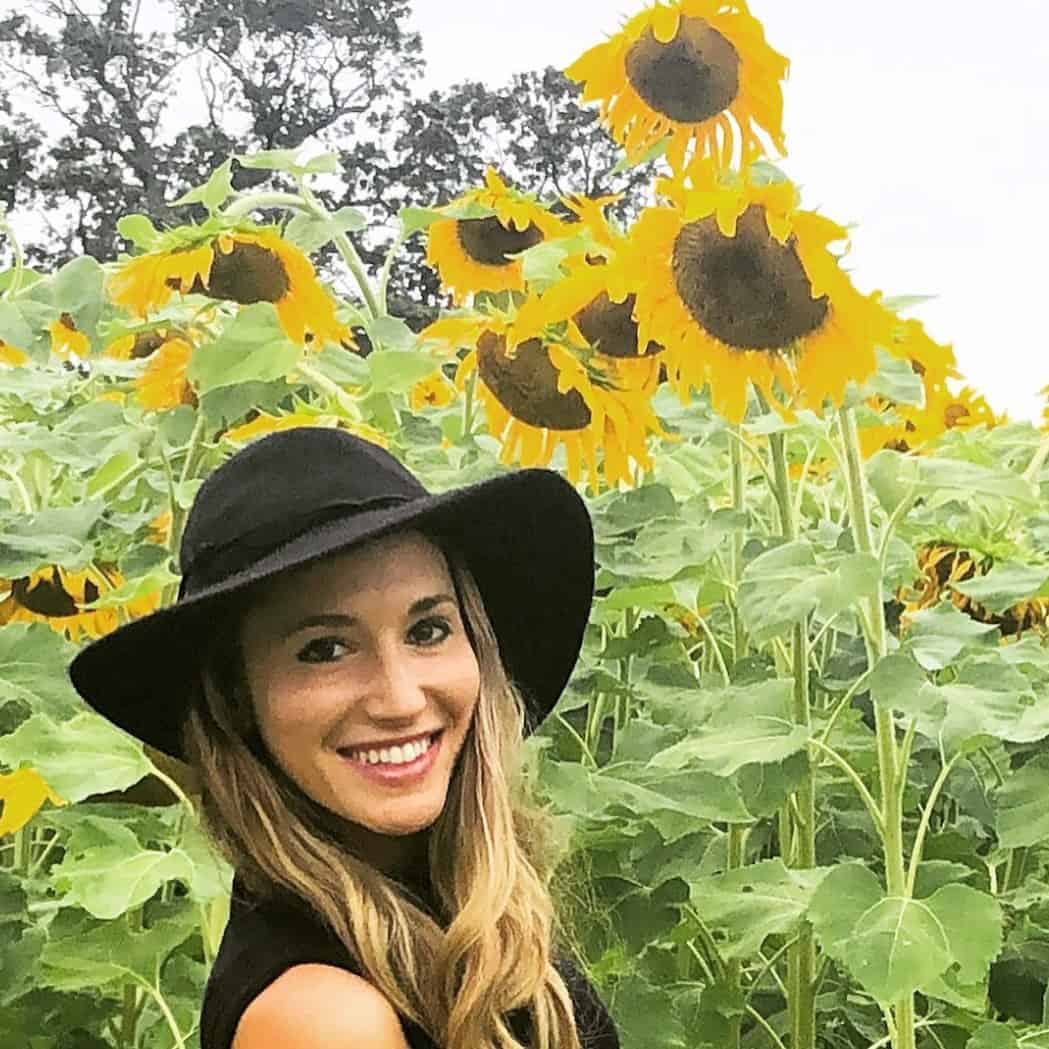 Amy Frieder
Washington, D.C.
Amy is a public interest lawyer working in Washington, D.C. She is interested in international human rights and has attended JDC events in New York and D.C. as well as Entwine trips to Argentina and India. Hailing from the Maryland suburbs of Washington, D.C., Amy enjoys the region's many museums, running paths, and summertime outdoor movies.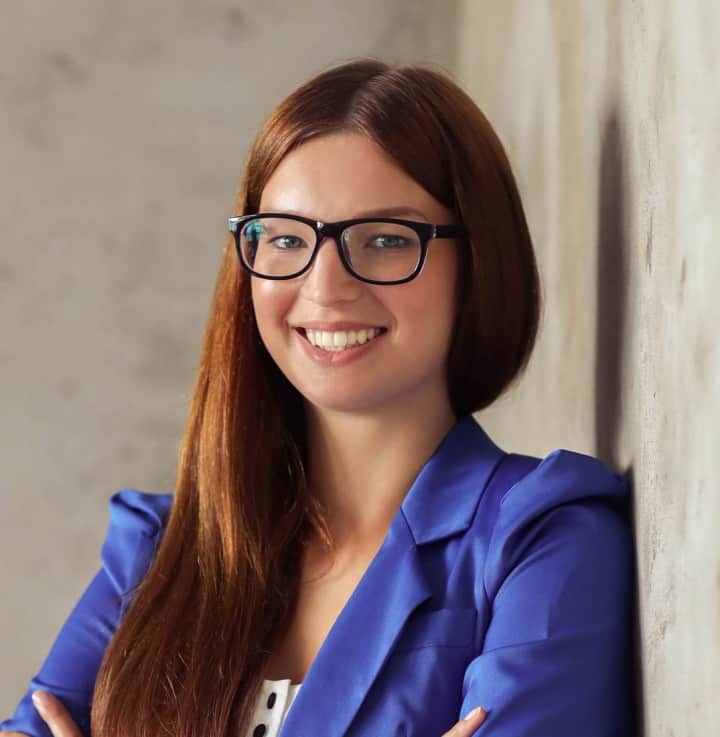 Anna D.
Minneapolis, Minnesota
×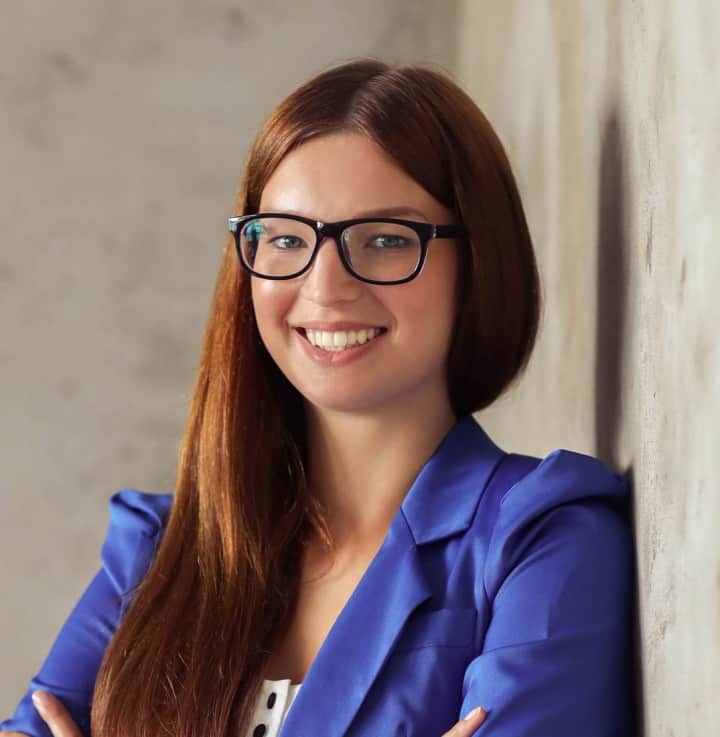 Anna D.
Minneapolis, Minnesota
Anna is the Minneapolis co-chair of the steering circle for Young Adult Leadership Action, a community hub that supports the growth of young Jewish adults and Jewish organizations in the Twin Cities. She is a 2021 Charles Bronfman Israel Policy Forum convener, and in March 2022, she traveled to the United Arab Emirates with JDC Entwine. She enjoys connecting with people from all backgrounds and learning about different perspectives. She has traveled to dozens of countries and has worked with people of all ages, socioeconomic status, and abilities.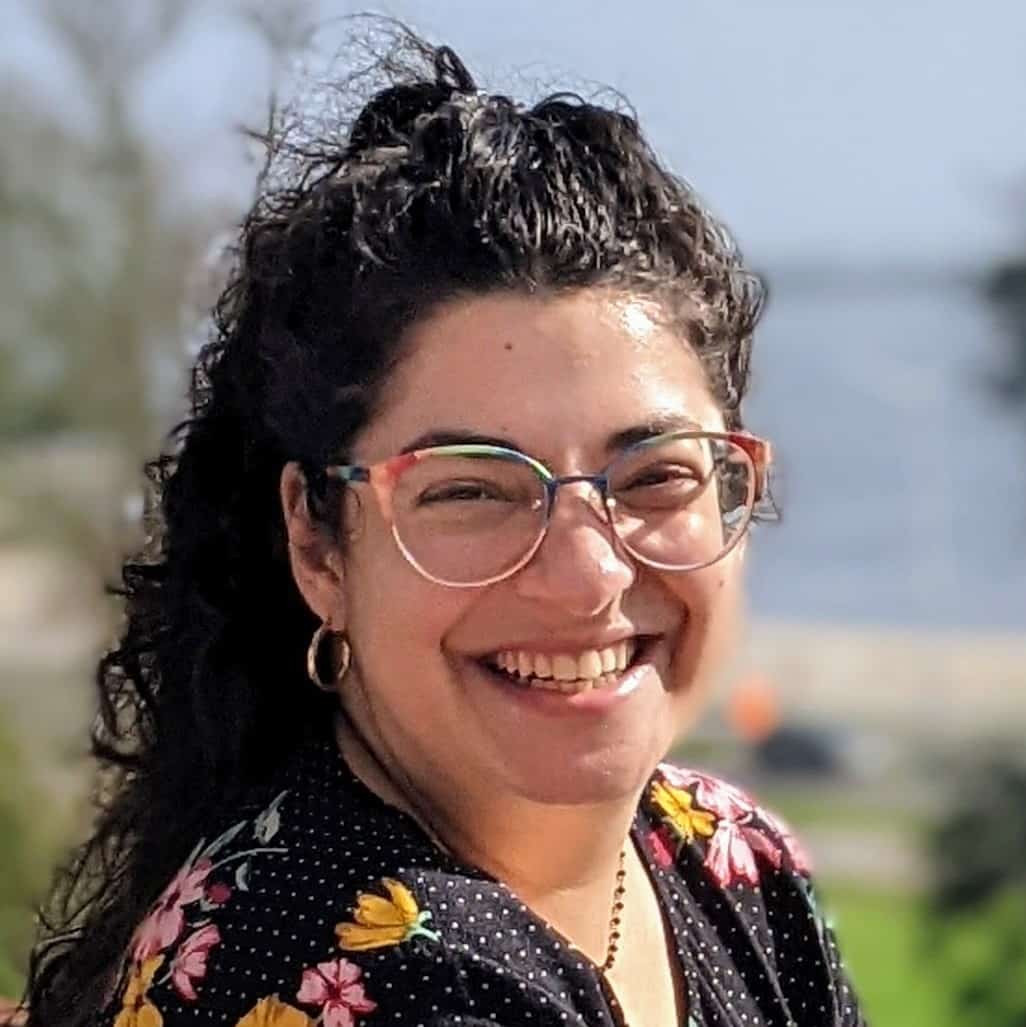 Anne Prusky
Washington, D.C.
×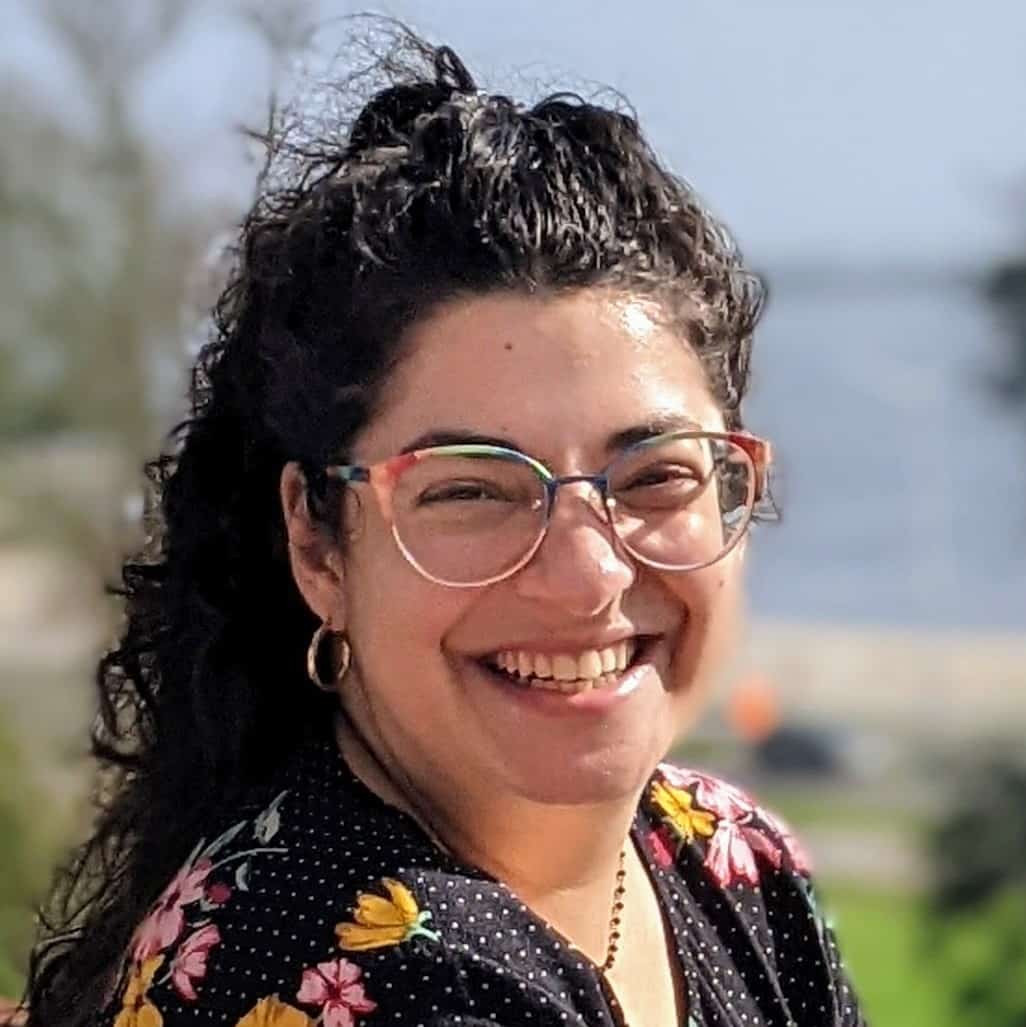 Anne Prusky
Washington, D.C.
Anne Prusky is a Jewish community-builder and an enthusiastic alum of two Entwine trips (Morocco in 2019 and Virtual Argentina in 2020). By day, she's the Senior Development Manager, Data and Research at OneTable, and at night (or on the weekends) she's a freelance Jewish educator specializing in making Jewish DIY. Passionate about storytelling and guided by principles of joy, accessibility, and relationship, she seeks to integrate parts of herself into the service of the community. Anne is a graduate of the Springboard Fellowship at Hillel International and the Engaged Scholars Program at Brown University. Outside of work, you can find her developing her language skills, planning her next trip, and working out to musical theatre soundtracks. She lives in Washington, D.C. with her partner Dayton and several stubborn plants.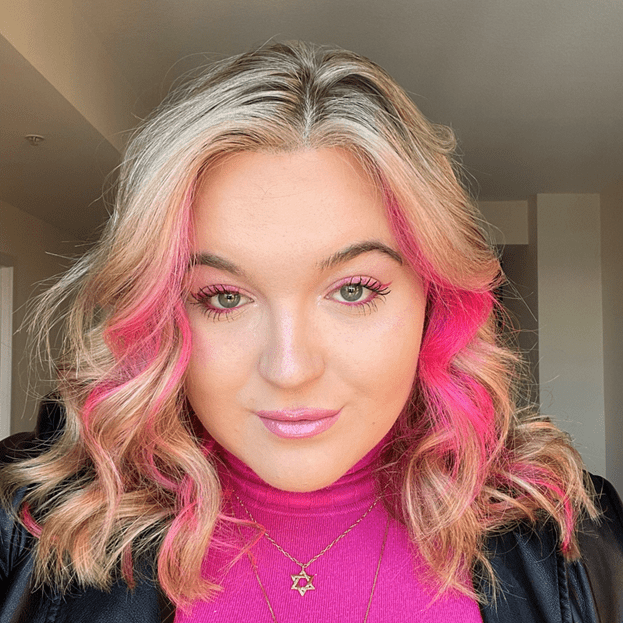 Chloé Laverson
Washington, D.C.
×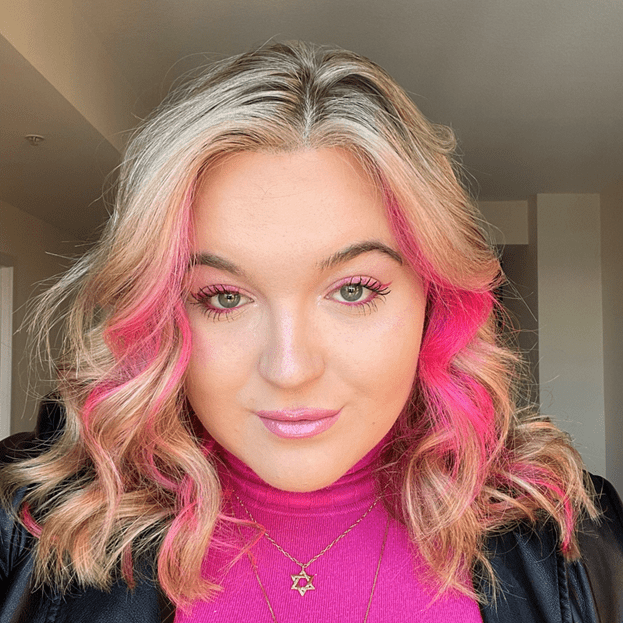 Chloé Laverson
Washington, D.C.
Chloé Laverson is originally from San Diego, California, and is currently based in Washington, D.C. She attended the University of Utah and studied Strategic Communications and Musical Theatre. She is presently Hillel International's social media manager and creates content for popular podcasts MuggleCast and #Millennial. Chloé also serves on the Diversity, Equity, and Inclusion Committee for her former sorority, Pi Beta Phi, where she advocates for Jewish and LGBTQIA+ sorority women. Chloé is proud to be a Sephardic French-Moroccan Jew and attends the 6th & I synagogue for Shabbat. In her free time, Chloé enjoys rewatching early 2000s Disney Channel, reading Harry Potter in French, and playing a mean game of Catan.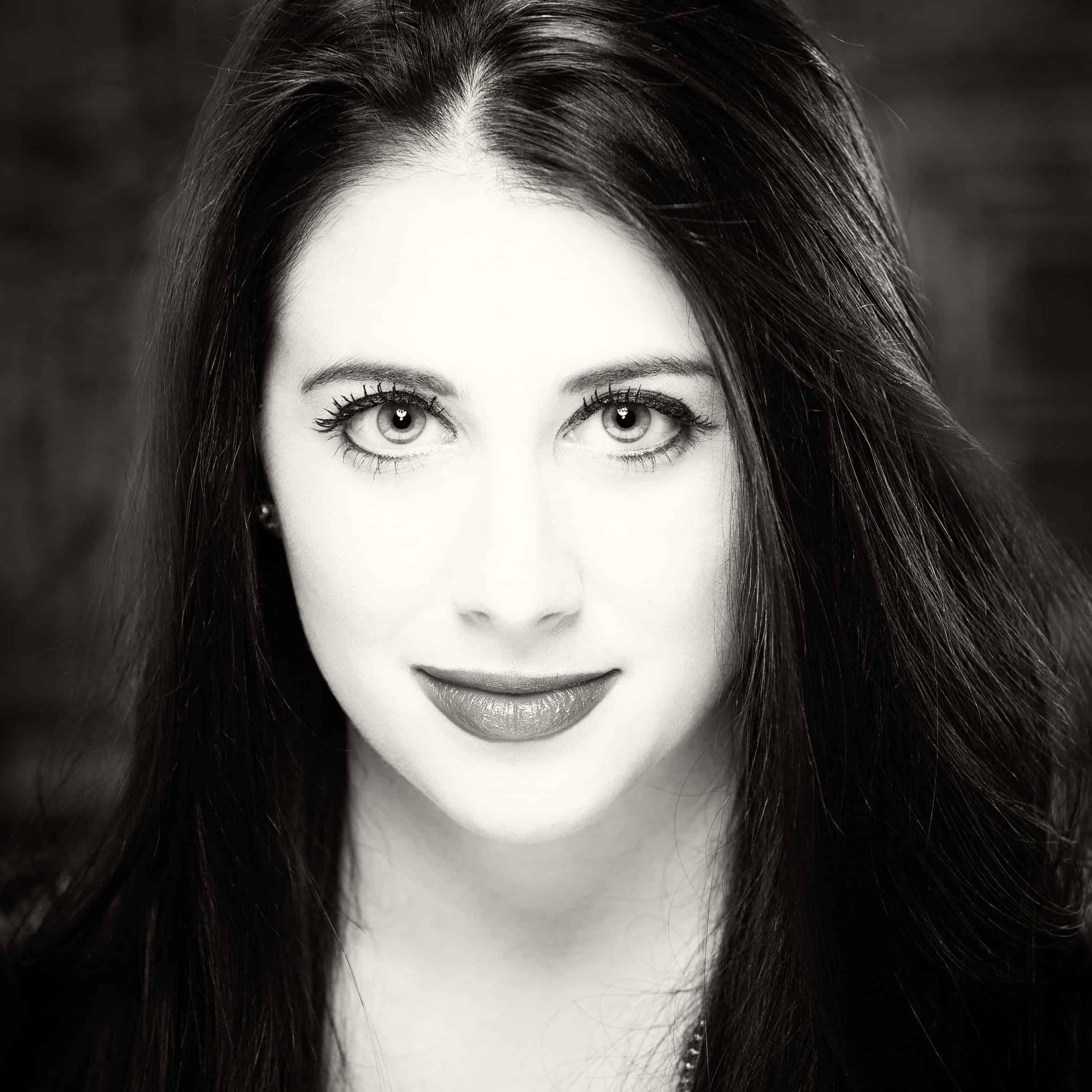 Jessica Levin
Washington, D.C.
×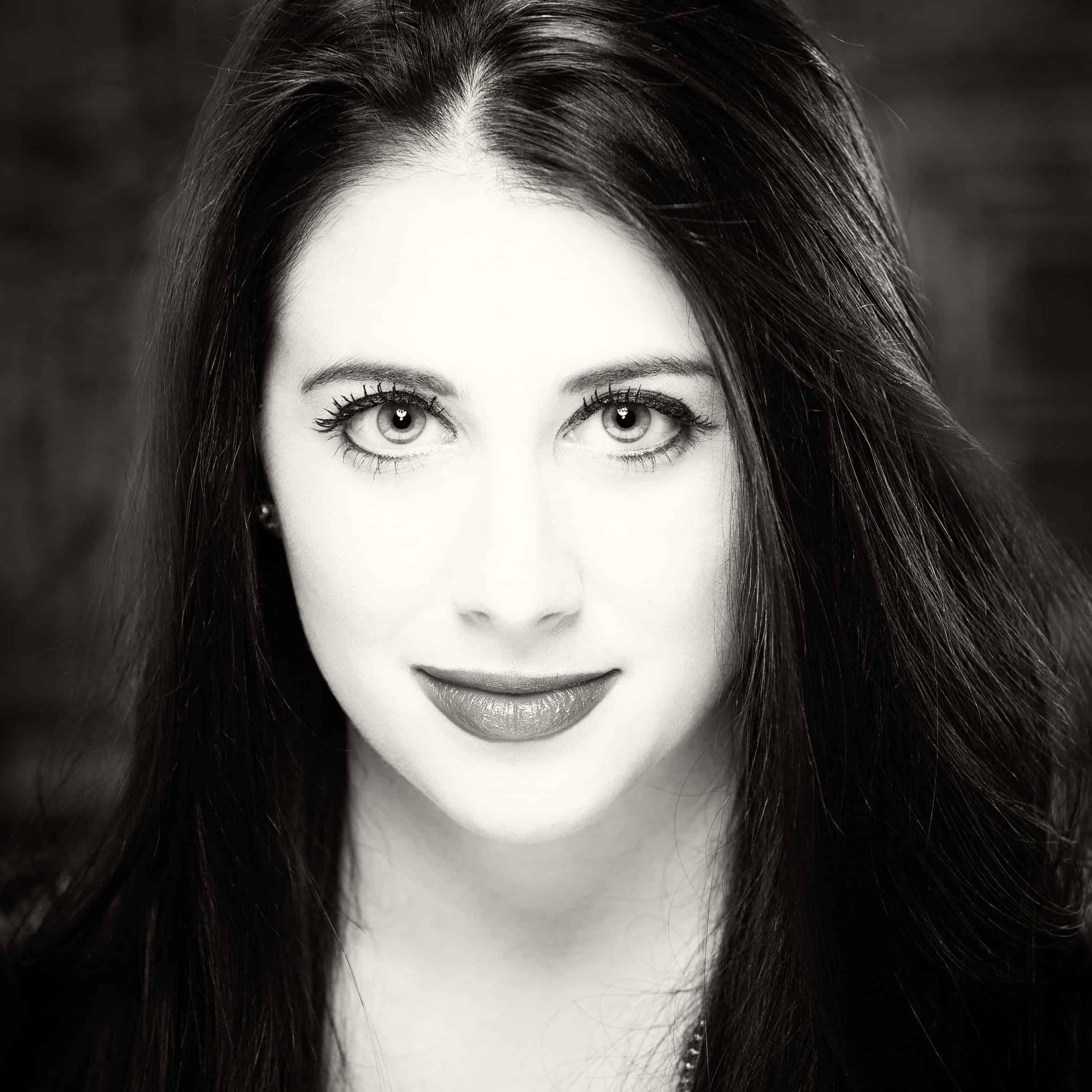 Jessica Levin
Washington, D.C.
Jessica Rae is a Floridian native living in D.C. after spending 8 years in Minneapolis. She currently works as a Director at a United Health Group where she is dedicated to making the healthcare system work more fairly, and efficiently. She also runs her own life style consulting business (Jrae Consulting) helping clients holistically think of therapy but with a modern, progressive approach! Jessica is passionate about humanitarian and philanthropy work and ran her own wellness company, CalorieFeed, for several years (a platform to help fight both obesity and world hunger). She traveled with the JDC to Dubai, Ethiopia, and Cuba and has a tremendous appreciation and passion for learning about Jewish communities throughout the world. Jessica served as a board member with the Minneapolis Jewish Federation, was a big sister through the JFCS Big Brother Big Sister Program, was a fellow for Germany Close Up, and traveled with the JFNA leadership to Budapest and Israel.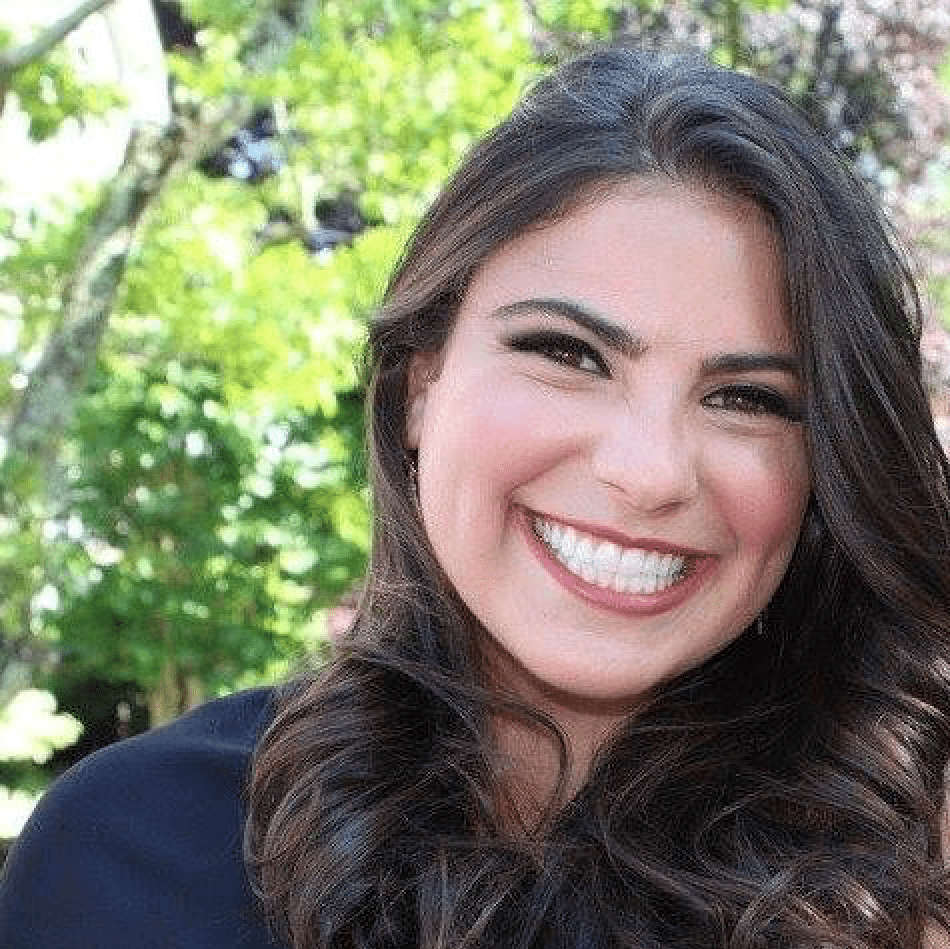 Kaela Rothstein
New York, New York
×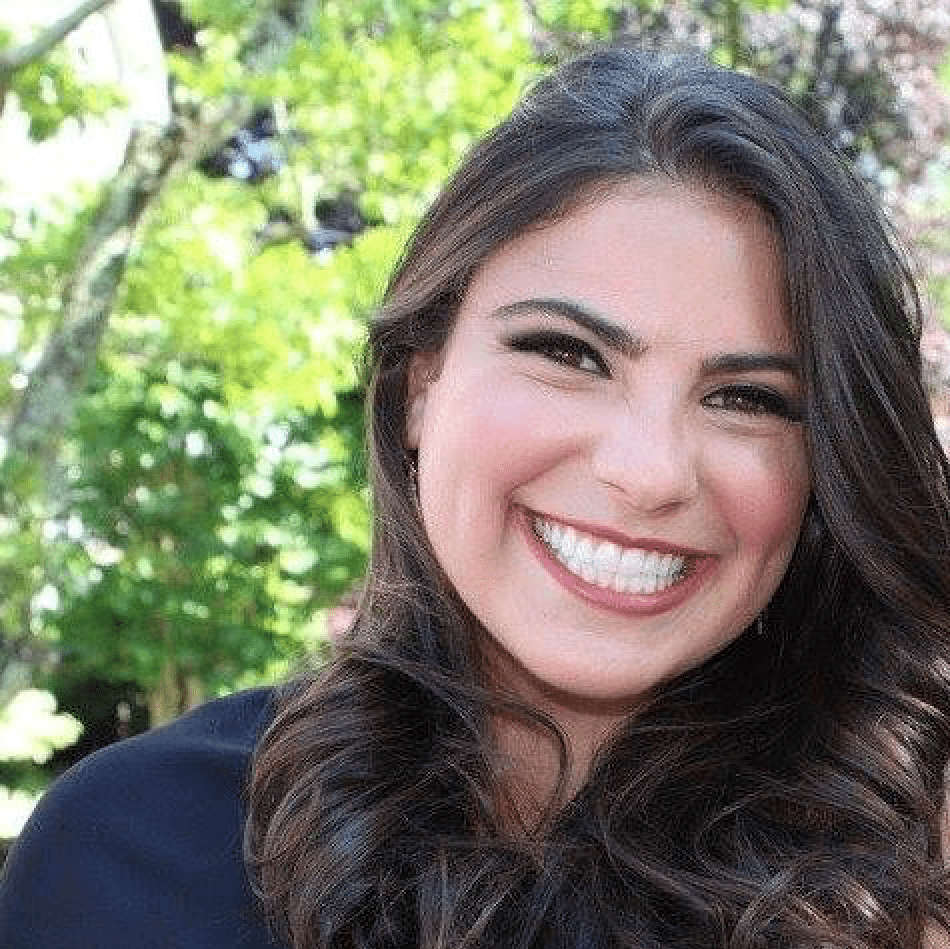 Kaela Rothstein
New York, New York
Kaela graduated from Penn State University in the Spring of 2020, where she majored in Communications Arts & Science and double minored in Digital Media Trends and Analytics and Global and International Studies. In the Spring of 2019, she studied abroad on Semester at Sea where she had the opportunity to travel to 19 countries, enhancing her global perspective and emphasizing global comparative study. She traveled with JDC Entwine in the Fall of 2019 to India and Spring of 2022 to the United Arab Emirates. Kaela now works as a Development Coordinator at UJA-Federation of New York on their Wall Street Division. She has worked for multiple non-profits focusing on human rights, sustainability, and education. She hopes to continue traveling while focusing on international community development. In her free time, she enjoys being creative whether she's painting, cooking, or spending time in nature.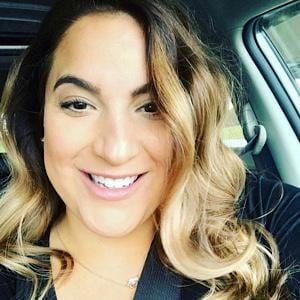 Kendra Kaplan
Solon, Ohio
×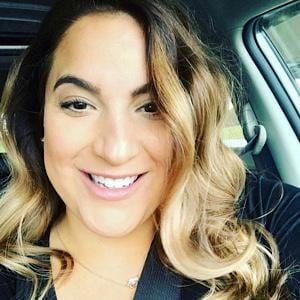 Kendra Kaplan
Solon, Ohio
Kendra has been an active member of the Jewish community of Cleveland, Ohio since 2017 after her first trip to Israel through birthright. She has been involved with the Jewish Big Brothers Big Sisters program and is on the board for the Young Leadership Division at the Cleveland federation.
Kendra is a certified postpartum doula and she has also been a nanny since 2013. She enjoys helping children thrive whether it's through learning or social skills. Kendra also opened a small baking business during the pandemic. She truly has a passion for baking delicious desserts for all occasions.
Kendra had the opportunity to travel to Poland and Germany back in 2019 with JDC Entwine. She is forever thankful for that opportunity, the people she met, and the places she visited which were rich in Jewish history. She will never forget that trip and the impact it has made on her life. She is now ready to spread the "JDC Magic" to members of the Cleveland community.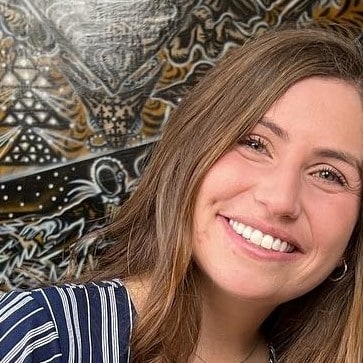 Melanie Edwards
Seal Beach, California
×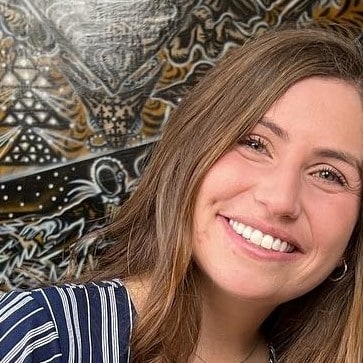 Melanie Edwards
Seal Beach, California
Originally from Los Angeles, Melanie graduated from the University of Kansas (KU) in 2017 with a degree in Journalism and a minor in Leadership Studies. Following graduation, she spent a year in Israel as a JDC Entwine Global Jewish Service Corps Fellow with Tevet, a JDC initiative that aims to fight poverty by developing employment services for Israel's most vulnerable populations. Melanie also spent two years at KU Hillel as their Engagement and Innovation Associate and Springboard Fellow. Most recently, she was the Manager of Marketing and Outreach at Jewish Long Beach. Melanie is currently the Director of Jewish Student Life at Beach Hillel in Long Beach, CA. Melanie's experience as both a student and staff member at KU Hillel is what inspired her to embark on a career in Jewish Communal Service. When she is not at Hillel, you can find Melanie enjoying local eateries and coffee shops, taking classes at a local dance studio, or exploring the beautiful city of Long Beach!
Michelle Fiks
New York, New York
×
Michelle Fiks
New York, New York
Michelle is a New York City native currently working in Strategy and Operations at one of the nation's leading health systems. The top six things that she enjoys doing are gardening, visiting farmer's markets, playing tennis, discovering new varieties of exotic fruit (current favorite: Jackfruit; runner-up: Cherimoya), baking for others, and planning travel itineraries. Building community is integral to all that she does. Participating in a JDC Entwine trip to San Francisco with fellow Soviet Jews re-invigorated her desire to create community and share it with others.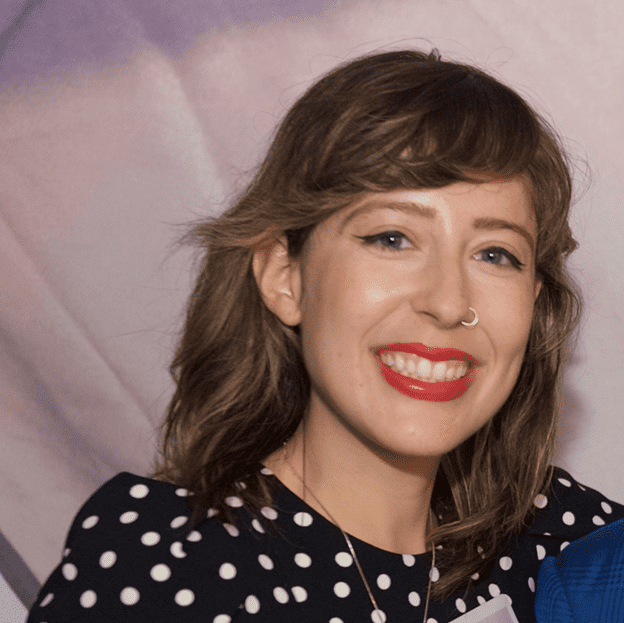 Miranda Lapides
New York, New York
×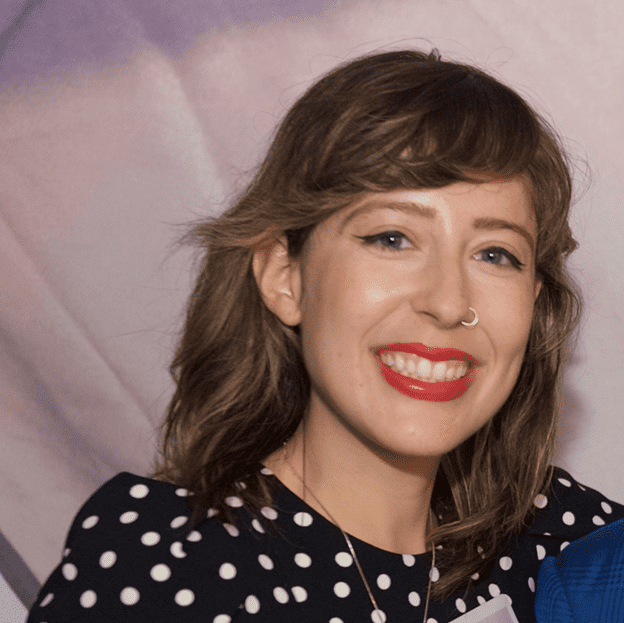 Miranda Lapides
New York, New York
Miranda is the Creative Marketing & Communications Manager at The Jewish Education Project and a Brand Ambassador for the New York Adventure Club, two roles that enable her to live by her values of Judaism and community. Miranda attended JDC Entwine's Inside India trip in 2019 and was inspired by what she saw and the people she met there. Miranda can usually be found with a good book or exploring New York City.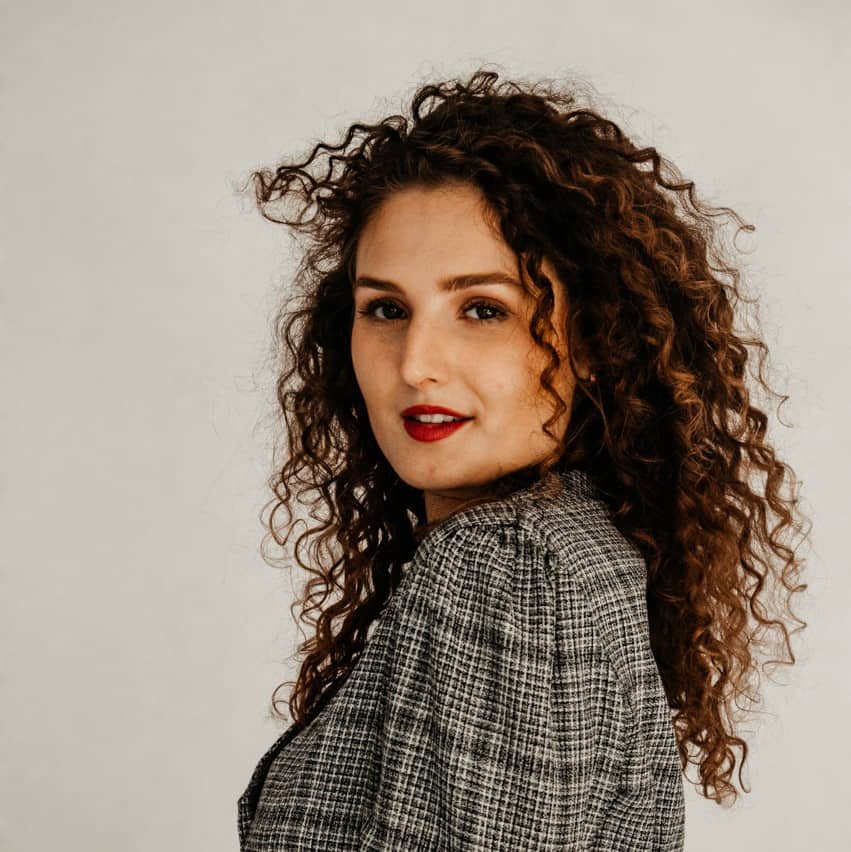 Nora Shvartsberg
Staten Island, New York
×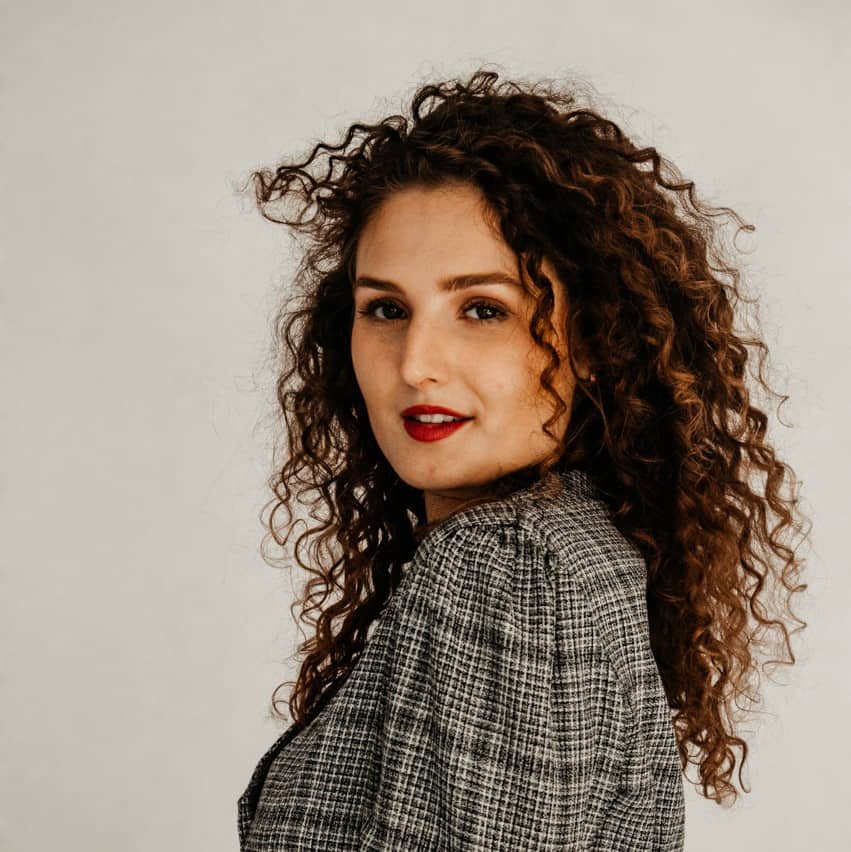 Nora Shvartsberg
Staten Island, New York
Nora is a quirky curly-haired theatre-loving, arts and culture enthusiast based in New York City. She enjoys deep meaningful connections, traveling, cats, photography, and making the world a better, smaller, and more intimate place through connections. She is passionate about events, vocalizing community service, and community initiatives. She worked in higher education and recently is switching to non-profit work. Nora is passionate about JDC's work, and she served as a global connections partner with Entwine with a former FSU member, She recognizes the importance of JDC's work in the FSU community and world, and that's what keeps her coming back.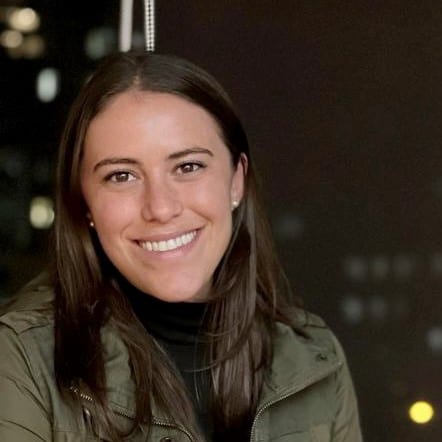 Pearleen Lederman
Aventura, Florida
×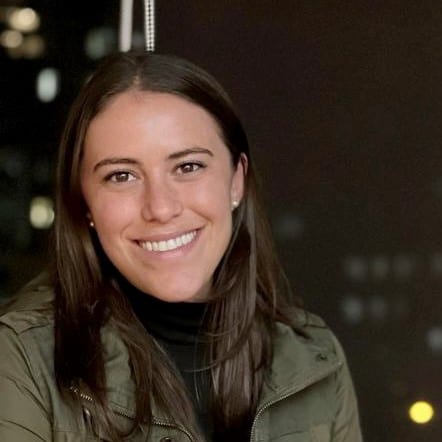 Pearleen Lederman
Aventura, Florida
Pearleen Lederman currently lives in Aventura, FL and works remotely as an associate buyer for Macy's corporate. She has been involved with JDC Entwine since 2019, and has been fortunate enough to be a participant on two JDC Entwine trips. In 2019, she traveled to Morocco with JDC Entwine and loved learning about the rich Jewish history of Moroccan Jewry as well as the incredible services JDC is providing there. In 2022 she traveled to the UAE with JDC Entwine and loved learning about the emerging Jewish community there. She was inspired by the growing coexistence and tolerance she witnessed in Dubai and Abu Dhabi. She also participated in Entwine's Insider Connections global virtual service program in 2021. She loved connecting with teens from the Former Soviet Union and learning more about their daily lives and the history of their Jewish communities. In her spare time, Pearleen loves to travel, read, and bake challah for her friends and family.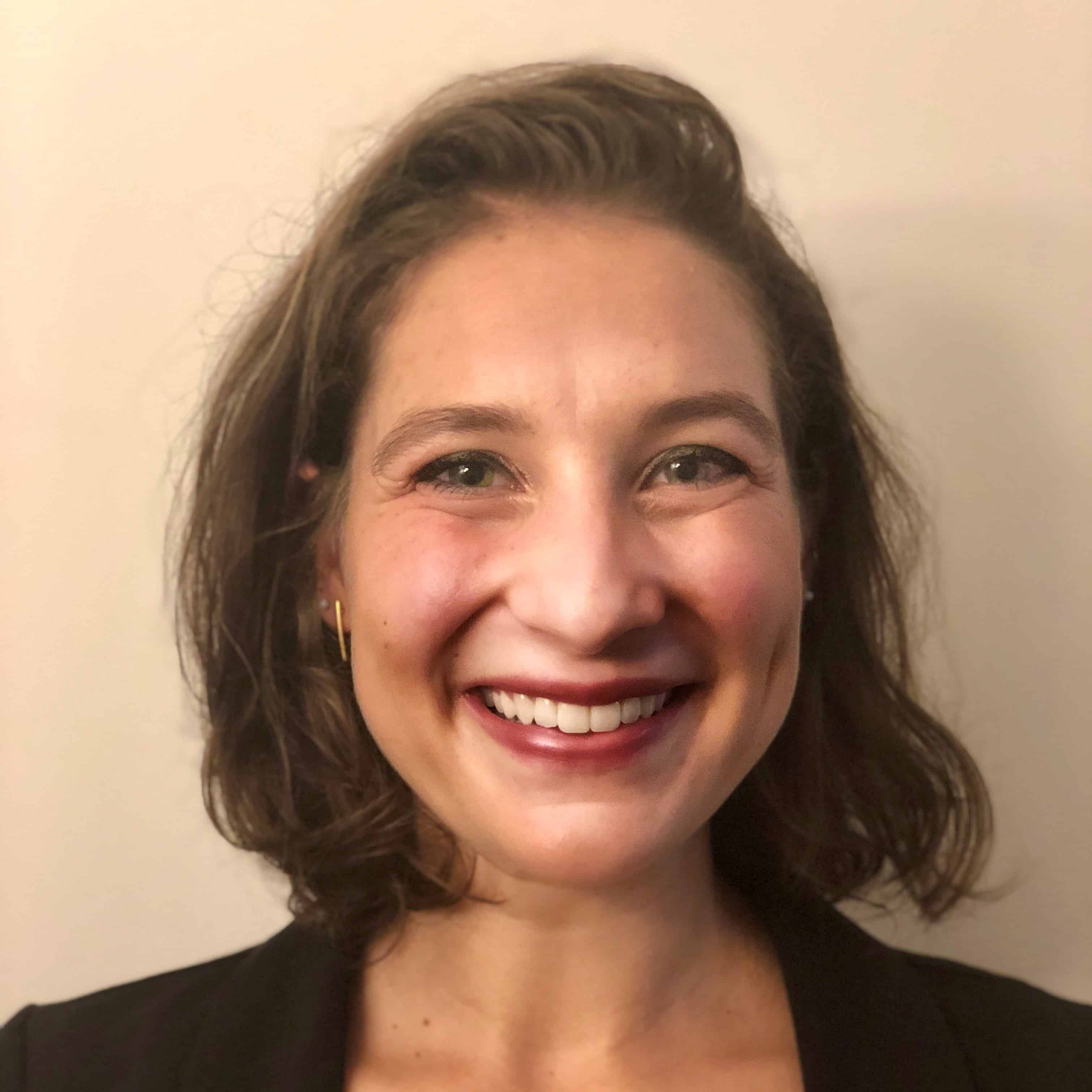 Shoshana Weiner
Cambridge, Massachusetts
×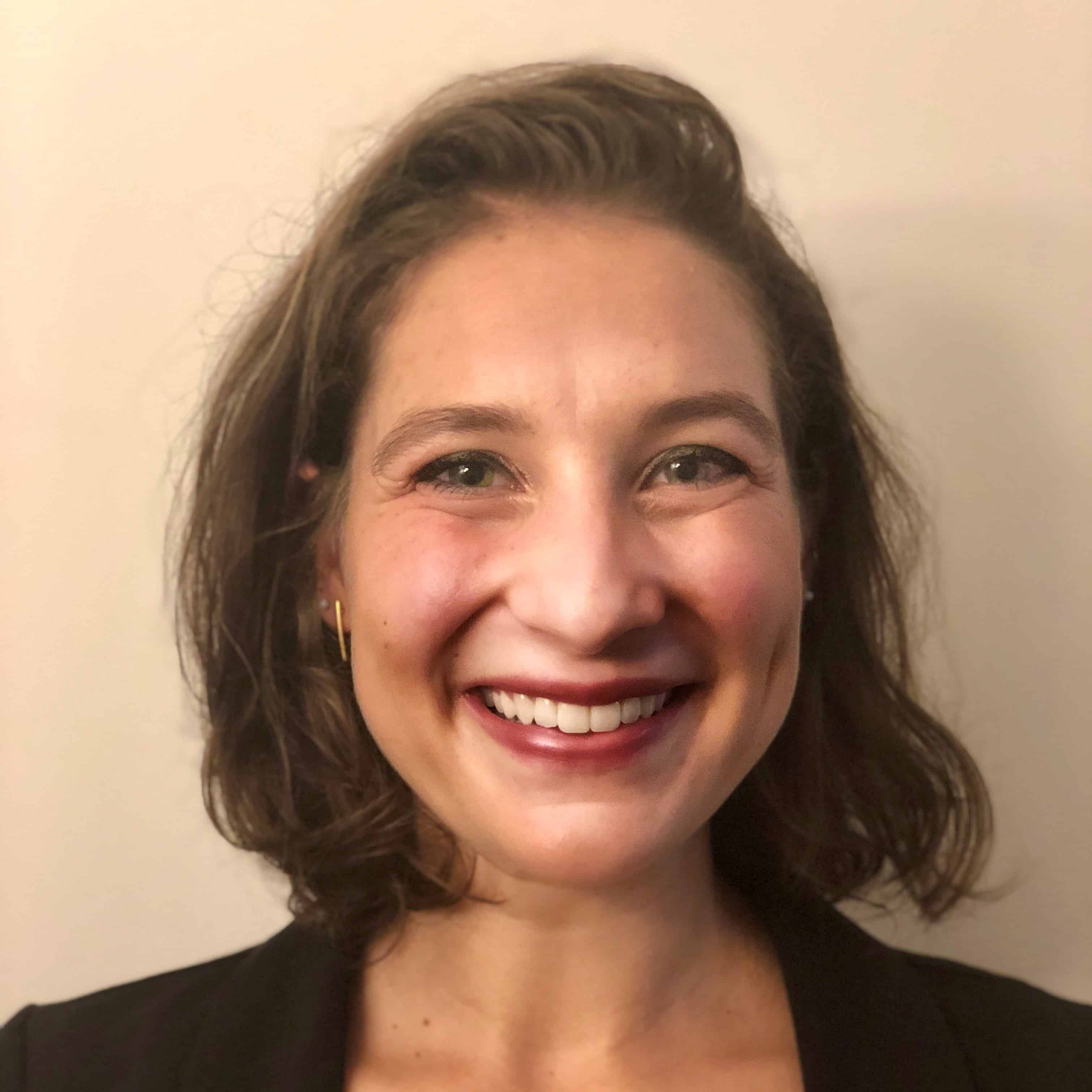 Shoshana Weiner
Cambridge, Massachusetts
As a tried-and-true Midwesterner, Shoshana migrated to the East Coast in search of a better bagel. Inspired by a JDC Entwine trip to Haiti in college and her family's historic connection to JDC, Shoshana served for a year with the Global Jewish Service Corps (JSC) in Tallinn, Estonia. There, she brought her passion for Jewish culture, values, and practices to a community still feeling the effects of Soviet rule. Driven by her global experiences and a career in service, Shoshana found physical therapy where she can apply many skills cultivated from years of volunteering and global experiences. Shoshana is getting her Doctorate of Physical Therapy at Massachusetts General Hospital Institute of Health Professions in Boston, MA. You can reliably find Shoshana training for her next marathon or strolling through Boston in search of a better bagel.