We are guided by the Entwine Council, a volunteer body of young adults who care deeply about the issues facing world Jewry and JDC. The Chair of the Entwine Council represents Entwine as a member of JDC's Board of Directors.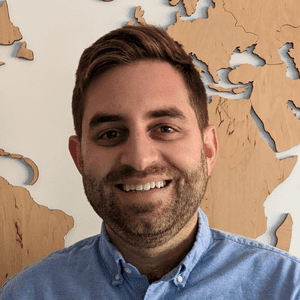 Adam White
Entwine Council
×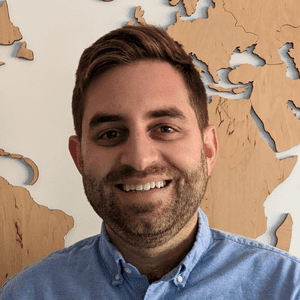 Adam White
Entwine Council
Adam is an educator, entrepreneur and designer based in Brooklyn, NY. He founded Atlas Workshops, a global design studio and travel company that leads educational trips and programs around the globe. He has worked and traveled in over 100 countries, and has a passion for connecting with different communities and issues everywhere he goes. He has a background in global development and design research, and a masters from the London School of Economics in City Design. Adam first traveled with Entwine as an undergrad at Tufts University on a trip to Argentina, and through the JDC has connected to Jewish communities in Bosnia, Morocco, Turkey, Germany, and more.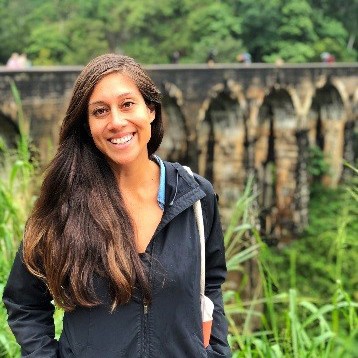 Analucia Lopezrevoredo
Entwine Council
×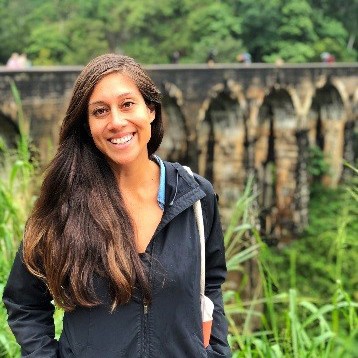 Analucia Lopezrevoredo
Entwine Council
Analucía is a Peruvian-Chilean-American Jewtina, born in Lima and raised in Spain and the United States. A recovering academic, Analucía transitioned from being a social researcher to working in the Jewish leadership development world.
Today, Analucía is the founder and executive director of Jewtina y Co., an anti-racist, anti-oppressive Jewish organization that works to elevate Jewish-Latino/x culture and experience, and supports "Jewtinos" in exploring their multicultural identity while connecting to larger social justice issues affecting the world.
In addition to her work with Jewtina y Co., Analucía in the Senior Director for Project Shamash, racial equity and leadership initiative from Bend the Arc that supports the advancement of Jewish people of color to ascend to senior management and board membership positions in the Jewish world.
A lover of JDC, Analucía has had the privilege of traveling with the Entwine family to Haiti (2014), Morocco (2017), Sri Lanka (2018) and Brazil (2019), serving as a community representative, and chairing the first JDC Entwine Jews of Color insider trip.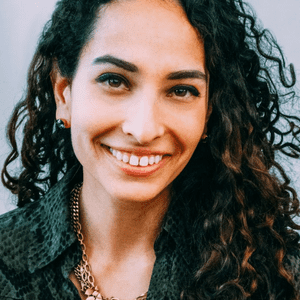 Dena Rapoport
Entwine Council
×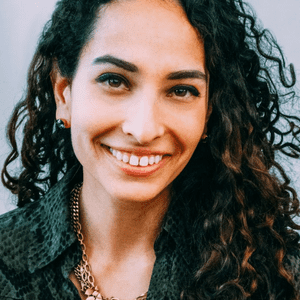 Dena Rapoport
Entwine Council
Dena Rapoport grew up in Cincinnati, OH and now lives in Washington, DC. She works at the National Gallery of Art where she connects to local communities through art. She traveled to Cuba with JDC Entwine in September 2017. This trip had a significant impact on her and as a result, look for more ways to connect with Entwine and the global Jewish world. She served as a Community Rep in 2019 and had the opportunity to co-chair the June 2019 Inside Jewish Morocco trip. Dena participates in a Well Circle, enjoys riding her bike, loves baking (and eating) cookies and challah.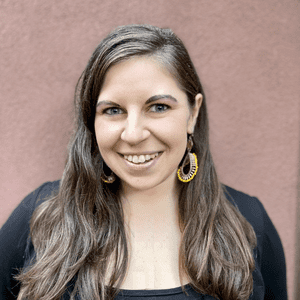 Hilary Brandenburg
Entwine Council
×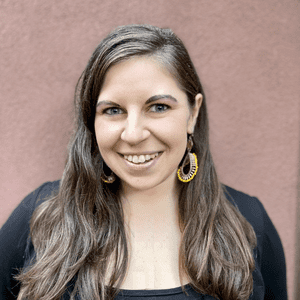 Hilary Brandenburg
Entwine Council
Hilary is based in Brooklyn, NY and works as an Associate Director for APCO Worldwide, advising companies on environmental, social and governance (ESG) strategy, policy and communications. Hilary has had the privilege to see JDC's and Entwine's impact first-hand through support for her family, and through traveling with Entwine over the past decade. Hilary first engaged with JDC Entwine on a college trip to Ukraine in 2011, and she served as a JDC Jewish Service Corp Fellow (JSC) in Haiti in 2013. She has also traveled with Entwine to Cuba and Israel, and has attended local Entwine community events in New York, DC and San Francisco. Hilary's career has spanned across the private sector, non-profits and government, and she graduated with a B.A. from New York University (NYU).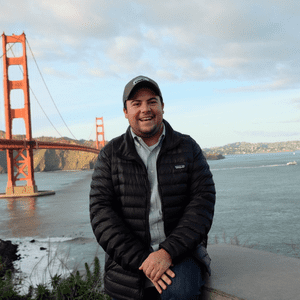 Jared Bierbach
Entwine Council
×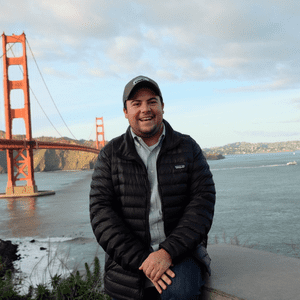 Jared Bierbach
Entwine Council
Jared Bierbach is the Deputy Chief of Staff of the Office of Technology Transitions (OTT) at the U.S. Department of Energy (DOE). In his capacity at DOE, Jared works to expand the public impact of the DOE's R&D portfolio to advance American economic, energy and national security interests. Prior to joining DOE he spent several years working in the Jewish community on environmental justice advocacy, Israel affairs, and interfaith engagement at the Jewish Council for Public Affairs (JCPA) in Washington, D.C. and at the Milwaukee Jewish Federation. After participating in an incredible Entwine Insider trip to Argentina, Jared was honored to continue his involvement with JDC Entwine by becoming one of the Entwine Community Reps for Washington, D.C. A native of Wisconsin, Jared graduated from the University of Wisconsin-Milwaukee with a Bachelors of Arts in Jewish Studies and Global Studies. When he's not working you'll find Jared traveling the world, visiting a national park or drinking an iced latte. An avid news junkie, Jared enjoys staying politically engaged and volunteering in his community. You can find Jared on Instagram @jaredbierbach.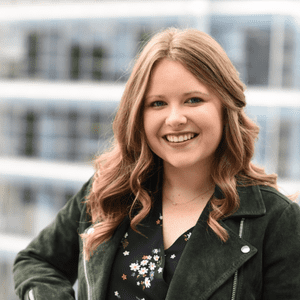 Marissa Freeman
Entwine Council
×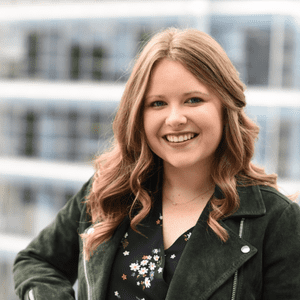 Marissa Freeman
Entwine Council
Marissa Freeman is a Hawaii-grown-Chicago-based Digital Marketing Strategist. After five years of working at OneTable, a national non-profit helping young adults create Shabbat practices and resources, Marissa is on a new path as an entrepreneur. When she's not building digital marketing strategies for her wellness-industry clients, she's working towards her larger goal of bringing mindfulness strategies to her community — she is a graduate of a UN University of Peace accredited Mindfulness and Wellbeing Strategist certificate program and volunteers her time with the Jewish Women International organization as a young women's representative on their national Board of Trustees. Marissa is also a Certified Bar Method instructor, helping women find their strongest body and inner voice while working their lowest layer of muscle. Follow along with Marissa at @mfreealoha 📲 📸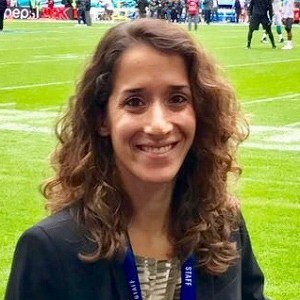 Sarah Herman
Entwine Council
×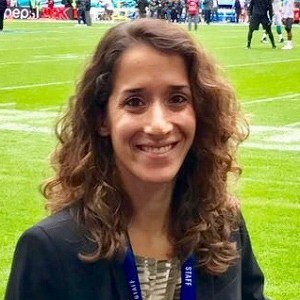 Sarah Herman
Entwine Council
Sarah is an experienced senior digital media manager, with a strong background in the sports industry. A Los Angeles native, she studied at the University of Southern California, and earned both her undergraduate and graduate degrees there before starting her career on the business side of the sports. She works at the National Football League, advising the NFL's 32 Clubs' executive teams with their digital/social strategies and initiatives. Sarah is an Entwine Insider trip alum, having traveled to Cuba in 2018 and chaired a trip to Georgia and Azerbaijan in 2019. She also served as a 2020 Community Representative in LA. She is active in her Jewish community and aims to make a positive difference in the lives of others both locally and globally. Sarah is currently involved in JNFuture (Jewish National Fund's young professional group) and serves as the President on her local board. She is an active member of the LA Jewish Federation's Community Leadership Institute.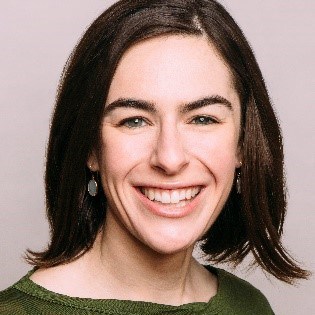 Sophie Hearne
Entwine Council Chair
×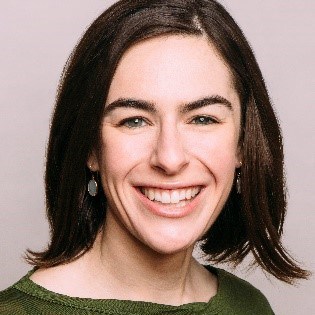 Sophie Hearne
Entwine Council Chair
Sophie is a Boston native with a deep family connection to JDC. More than anything, Sophie believes in the power of "showing up" for her family, friends, and local & global communities. Her involvement with Entwine, gives her the opportunity to do just that. She first fell in love with JDC in 2017 on an Insider Trip to Morocco. Sophie co-chaired the Inside Jewish Ukraine: Frances C. Eizenstat JDC Fellowship in International Jewish Service in 2018, served as a Community Representative from 2017-2019, and joined the Entwine Council in 2020. Sophie is the Director of Engagement and Communications at the Boston Women's Workforce Council, working with employers on the elimination of the gender/racial wage gap. She is a graduate of Dickinson College and Boston University's Questrom School of Business. Sophie also serves as a member of the Board of Directors at Jewish Family Services of Metrowest. In her spare time, she enjoys finding the best burgers in Boston, and spending time with her family, friends, and Little.