Weitzman-JDC Fellowship
Generously supported by Jane and Stuart Weitzman
The Weitzman-JDC Fellowship in Global Jewish Leadership at HUC-JIR is a first of its kind initiative in the Jewish world.
The Weitzman-JDC Fellowship for Global Jewish Leaders at HUC-JIR is a one-of-a-kind, innovative, multi-year Fellowship which aims to strengthen the value of global Jewish responsibility and sense of Jewish peoplehood among students training to serve as leaders in their Jewish communities. Joining this program will take you from the Former Soviet Union to Central Europe and beyond (you'll get to choose).
Throughout the program, Fellows learn about JDC's rich history and key global Jewish issues by traveling and volunteering in locations all over the world. Fellows enhance their program skills through learning about Design Thinking, developing innovative content for communities to learn about global Jewish issues and joining an elite cadre of other HUC-JIR students who have participated in this unique opportunity. For more program details, please see below.
Who is an ideal candidate for the Weitzman-JDC Fellowship?
Fellows are emerging and rising young leaders who are students at Hebrew Union College-Jewish Institute of Religion. They are curious about global Jewish causes and eager to learn about and visit Jewish communities around the world. Successful candidates are independent, mature, and flexible. They have a sense of adventure, balance humility with curiosity and exhibit strong interpersonal skills.
What does the Weitzman-JDC Fellowship include?
Connect with and learn from leaders in the Jewish world
Build your skills in global Jewish responsibility
Receive stipend and scholarships
Travel and volunteer opportunities local and aboard
Learn about JDC's work, past and present
Collaborate on programs for the HUC student body
Where do Weitzman-JDC Fellows travel?
JDC works in over 70 countries around the world. In recent years, Fellows have traveled to locations like Romania, Belarus, Ukraine, India, Argentina, Georgia, Azerbaijan, and the United Arab Emirates.
APPLICATION & SELECTION PROCESS
The Weitzman-JDC Fellowship selection process is designed to identify the top candidates. Applicants respond to multiple essay questions and record a short video.
Applications for the 2023 Weitzman-JDC Fellowship are NOW OPEN until February 26.
If you have any questions about the Fellowship, please reach out to Rabbi Joshua Mikutis, JDC Entwine's Director of Design and Jewish Learning and an alumnus of HUC-JIR's rabbinic program and the Zelikow School of Jewish Nonprofit Management.
Sorry, this form is not available.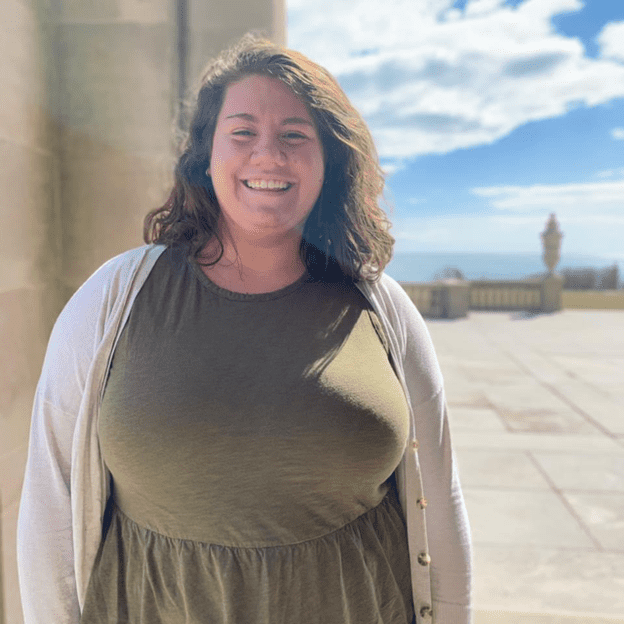 Hannah Pomerantz
Cohort 6
×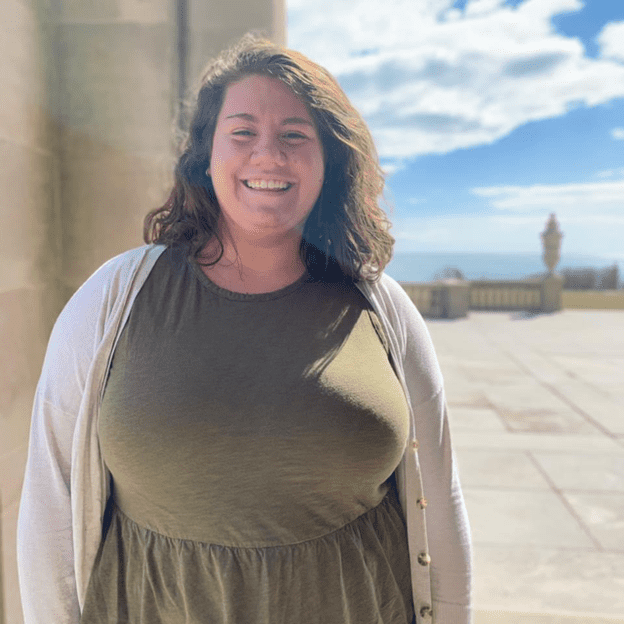 Hannah Pomerantz
Cohort 6
Hannah grew up in New Rochelle, New York and is a graduate of Case Western Reserve University in Cleveland, Ohio where she did her undergraduate work in History and Political Science and received a Masters in Bioethics and Medical Humanities. While a student, Hannah was very involved with Cleveland Hillel and served as the coordinator of a Hebrew learning program at The Temple Tifereth Israel in Beachwood, Ohio. After graduating, she worked as the Springboard Ezra Jewish Education Fellow at the University of Rochester where she helped to craft an inclusive, pluralistic Jewish environment for her students through ritual observance and learning opportunities.
Hannah is passionate about working toward a just and equitable society so she supports the work of organizations that share her vision including T'ruah: the Rabbinic Call for Human Rights, the Equal Justice Initiative and HOPE Community Services. When she is not working or studying, she loves to bake, watch women's professional sports, and read, especially memoirs. Hannah is thrilled to be participating in the Weitzman-JDC Fellowship while studying at HUC-JIR and looks forward to a career in the rabbinate.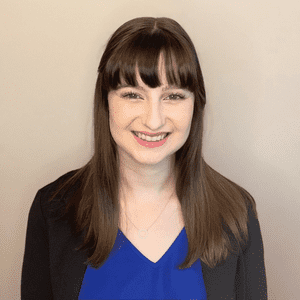 ×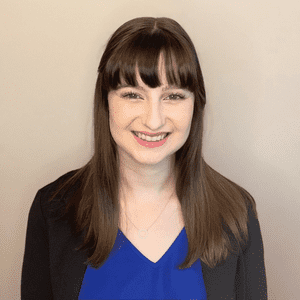 Ilana Mulcahy
Cohort 6
Ilana is a cantorial student at the Debbie Friedman School of Sacred Music at HUC-JIR, in the Class of 2026. She earned her Bachelor of Music degree in Music Education with a concentration in voice at the Mason Gross School of the Arts at Rutgers University in 2015, graduating magna cum laude. She served as the student speaker at the Mason Gross School of the Arts commencement ceremony, where she was presented the Michael Fardink Award for an Outstanding Vocalist.
Upon graduating, Ilana began her career in the New Jersey public schools as an elementary music teacher and choir director, with a primary focus on special education. She later earned her certificate in Human Resource Management from Rutgers University in 2018. Ilana spent several years working in human resources, account management, and recruitment prior to earning her Master of Business Administration degree at the Feliciano School of Business at Montclair State University in 2021. Outside of her professional and academic endeavors, Ilana has been an active member of her synagogue, Temple Emanu-El in Edison, New Jersey. Ilana enjoys travelling, skiing, and spending time with her husband, Ryan, and dog, Benny.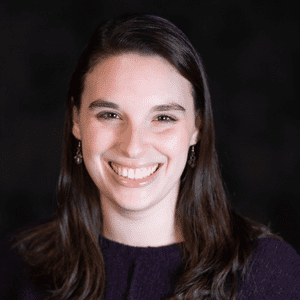 ×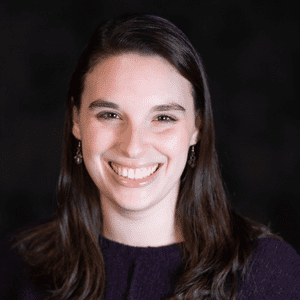 Julia Ullman
Cohort 6
Julia is an experiential educator, t'filah leader, and Jewish community organizer. She has held a variety of positions as a Jewish educator and youth professional, including as the Community Coordinator of Kehilat Shanghai in China from 2019-2020. Julia completed her master's degree in Jewish Education from the Jewish Theological Seminary and is currently a student at HUC. She was born and raised in Northeast Ohio, and earned her undergraduate degree in 2018 from the University of Chicago with a double major in Jewish Studies and Near Eastern Languages & Civilizations. Julia continued her studies as a fellow of the 2018-2019 Pardes Experiential Educators Program at the Pardes Institute of Jewish Studies in Jerusalem. Julia is passionate about empowering learners with the tools to question, experiment with, and embrace facets of our Jewish tradition in individualized and innovative ways. She can often be found cooking and baking to share with friends and family, out on a walk enjoying nature, or immersed in a book.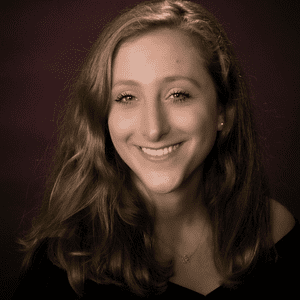 ×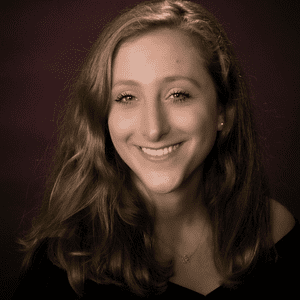 Rebecca Thau
Cohort 6
Rebecca is a rabbinical student at HUC-JIR (class of 2027). A Phi Beta Kappa graduate of Harvard College (magna cum laude with highest honors in field), Rebecca jointly majored in History & Literature and French, with a minor in Jewish Studies. Her honors thesis on French-Algerian-Jewish writer Hélène Cixous won multiple prizes, including the Harry and Cecil Starr Prize for the best dissertation in Jewish/Hebrew Studies prepared by an undergraduate. While in college, Rebecca served Harvard Hillel in numerous capacities, including as President, Reform Community Leader, and High Holiday Cantorial Soloist. She also worked as a research assistant and sang with multiple opera companies, among other activities.
Before matriculating at HUC-JIR, Rebecca worked at a New York-based investment bank. She coordinated special projects, including book research for the firm's founder; Project Isaiah, the firm's Covid-relief charity; and communications initiatives. A certified yoga teacher, Rebecca is passionate about physical fitness. Rebecca is delighted to join such a wonderful cohort as a Weitzman-JDC Fellow.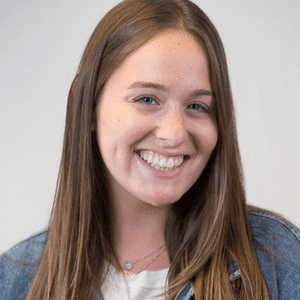 ×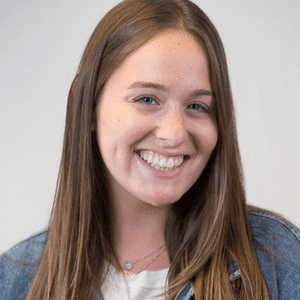 Ashira Boxman
Cohort 5
Ashira is a rabbinical student and was born in Coral Springs, FL. Since then, she has lived in St. Thomas, USVI, Danbury, CT, Baltimore, MD, and most recently Parkland, FL. Since 2018 she has been living in Austin, Texas. Ashira graduated from Florida State University in 2017, where she studied Family and Child Sciences and minored in Social Welfare. While studying, Ashira served on the board of her sorority, Sigma Delta Tau and was the VP of Social Justice for the campus Chabad student board. During her summers in college, she worked at URJ Camp Harlam for 3 summers in various capacities and staffed NFTY in Israel one summer as well.
Following graduation, Ashira worked at the Hillel of Broward and Palm Beach as an Engagement Associate, helping to create a sense of a Jewish community for college students on campus. Ashira works for Texas Hillel as the Birthright Israel IACT Coordinator. She oversees ten engagement interns, recruits over 100 students for Birthright Israel each season, continues student engagement post-Birthright and leads her students on every Birthright Israel trip. She looks forward to pursuing a career in the Jewish world and interacting with a variety of incredible individuals. In her free time, Ashira enjoys having picnics in nature, trying new restaurants, spending time with family and friends, being at camp and traveling the world.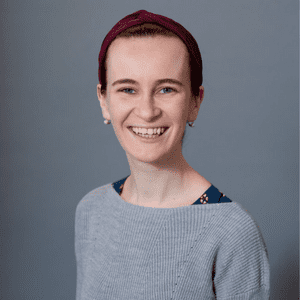 ×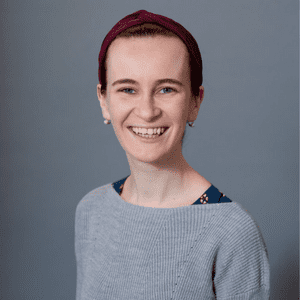 Emma Dubin
Cohort 5
Emma is a rabbinical student at Hebrew Union College-Jewish Institute of Religion. Prior to HUC, Emma worked in children's book publishing and in development for the Central Conference of American Rabbis, the Reform Movement's rabbinic professional association. She graduated Summa Cum Laude from the Gallatin School of New York University in 2017 with a concentration in Sociology of Religion. Before transferring to NYU, Emma attended the University of Edinburgh, where she served as president of the Jewish Society, founding a weekly parasha study group and working to develop interfaith relationships on campus. Emma lives in New York City and, in her free time, volunteers as an ImmerseNYC mikveh guide, visits increasingly niche museums, and organizes increasingly elaborate picnics.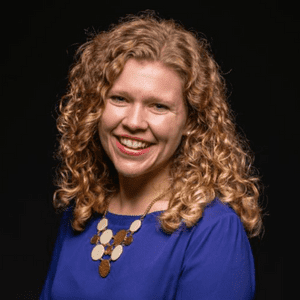 Hannah Bloomberg
Cohort 5
×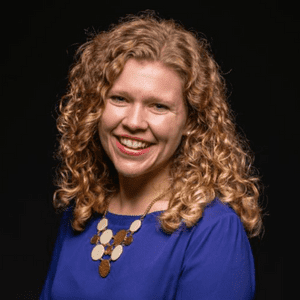 Hannah Bloomberg
Cohort 5
Hannah is rabbinical student at HUC-JIR, class of 2025, and is thrilled to be a part of the Weitzman-JDC Fellowship! She was born and raised in Cleveland, OH, where she and her family were fortunate to be a part of a strong and inclusive Jewish community. Her connection to Judaism continued to blossom as an active participant and staff in NFTY and at URJ Camp George. Hannah studied psychology and neuroscience at the University of Rochester, where she was also involved in the dance performance community and Greek life. After finishing her undergraduate degree in 2016, Hannah moved to Rishon Lezion, Israel to teach elementary English through the Masa Israel Teaching Fellows year long program. She has since spent three years living in Chicago and working for Hillel, and is excited for these next steps in her journey. Her hobbies include ceramics, reading, baking pies, searching for street art, and exploring new restaurants.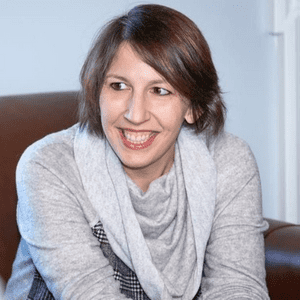 ×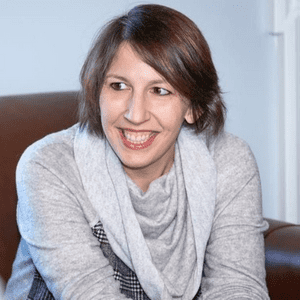 Karen Martin
Cohort 5
Karen is a rabbinical student and worked most recently as Executive Director of Rockdale Temple in Cincinnati. She has previously worked for synagogues, Hillels, and Federations in two different states. The common thread in her professional life has been a passion for connecting Jewish people to each other and building vibrant Jewish communities. Karen graduated with a B. A. from Kenyon College in 2008, a M. A. from the University of Chicago in 2010, and a M. A. from the Spertus Institute for Learning and Leadership in 2015.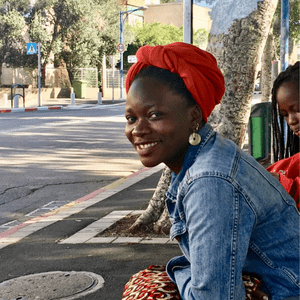 ×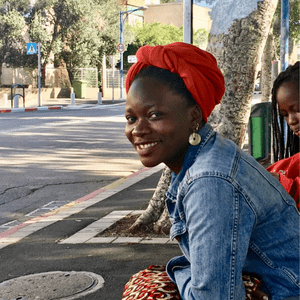 Sarah Nabagala
Cohort 5
Sarah Nabagala is an education student and grew up in the Abayudaya Jewish community in Uganda with five brothers. As a teenager, she was involved in the communal youth group (Abayudaya youth association) where she was vice president. She went to the US for the first time in 2009 to attend a USY conference to represent her youth group which was starting a connection with USY Far west in LA. She met different people especially young Rabbinic students and educators who volunteered in her community. After graduating high school, she joined university and pursued a bachelor's degree in Law with a specific interest in women's rights and social justice; a decision which was inspired by the many women around her especially her mother.
After graduation, she spent a year interning with Fida Uganda, the association of Ugandan women lawyers. She did legal education in rural villages for women who didn't have access to legal advice yet they were vulnerable. The education entailed gender based violence, land and property rights. She volunteered with Jewish university students organizing Shabbat services, meals and Jewish learning as a way to stay involved with her community. After spending time at Pardes and working at Jewish summer camp, Sarah decided that she wanted to do Jewish education work combined with an aspect of social justice.