Join JDC Entwine for the adventure of a lifetime in South Africa! Take in stunning views from Table Mountain, join in a unique Shabbat experience with Limmud Cape Town and experience all this vibrant country has to offer. We'll learn about South Africa's history and current climate alongside the Jewish community and dig into the value of global Jewish responsibility.
Learn about the tumultuous history of South Africa and understand the circumstances that have led to the climate of the country today.
Visit JDC supported Agrihubs, which are serving to economically empower women through agricultural ventures.
Connect with Mensch and local Jewish Young Professionals to learn how the Jewish community is involved in JDC's work.
Take in the stunning views of Cape Town from Table Mountain, visit the bustling Oranjezicht market, and soak up in all that this colorful city has to offer.
Join in a unique Shabbat experience as we join Limmud Cape Town and learn alongside the Jewish community.
"What a transformational, wonderfully-curated experience! I am still buzzing from it. The only thing more incredible than the place was the people."
– Past Insider Trip Participant
PARTICIPATION FEE
$1,750 (airfare not included)

Local transportation within South Africa



Site visits, briefings, tours, etc.

Medical and emergency evacuation insurance
*Please note that your participation fee does not include international airfare. Travel and cancellation insurance is required.

Trip Dates
August 14-21, 2023
JDC (the American Jewish Joint Distribution Committee or "The Joint") is the leading Jewish humanitarian organization, working in 70 countries to lift lives and strengthen communities. We rescue Jews in danger, provide aid to vulnerable Jews, develop innovative solutions to Israel's most complex social challenges, cultivate a Jewish future, and lead the Jewish community's response to crises. For over 100 years, our work has put the timeless Jewish value of mutual responsibility into action, making JDC essential to the survival of millions of people and the advancement of Jewish life across the globe. Learn more at jdc.org.
The safety and security of our participants is of the utmost importance. To protect our participants and the communities which we visit, JDC Entwine requires proof of COVID-19 vaccination for program participation. Additionally, JDC Entwine will be following rules and regulations set forth by local government officials. Trip participants will agree to abide by all COVID protocols set forth by both governing bodies and JDC Entwine staff and partners. Travel always assumes some risks and participants are aware of the medical risks associated with travel. This trip is subject to COVID protocol updates, changes, and cancellation. Learn more.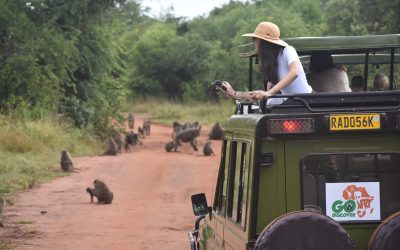 Join young professionals from around the world for this unique immersive experience with the Agahozo-Shalom Youth Village (ASYV) – the supportive community that is changing Rwanda.
read more