for San Diego-area young adults
December 5-12, 2023

Journey to Hungary with other San Diego-area young adults on Inside Jewish Budapest! Take in the sights and sounds of this iconic city through the historic Jewish Quarter, relax in thermal baths, sample local cuisine and visit the Dohány Synagogue, one of the largest synagogues in the world. Connect with local leaders and learn more about the notion of collective responsibility that's present within this vibrant Jewish community.
Please Note: This journey is only open to San Diego-area young professionals.
Take in the sites of Budapest, including its historic Jewish quarter, now home to an electric array of restaurants, historic ruin bars, and galleries, and relax in true Hungarian style with a visit to the local thermal baths.
Visit the Dohány Synagogue, one of the largest synagogues in the world, and the Mozaik Jewish community Hub, the innovated Jewish co-working space making waves in the non-profit world in Hungary.
Gain an in depth understanding of diverse community programming being offered to the local Jews (through JDC supported programs), such as the Balint JCC and Aurora.
Sample the delicious Hungarian cuisine and wine and take some time to slow down and absorb the local culture.
Exchange with Hungarian local young professionals and community leaders to gain a unique perspective of current challenges, their efforts to find solutions, and the notion of collective responsibility.
"This trip was fantastic — Hungary is one of my favorite countries! The most impactful part of this trip for me was hearing stories from people who rediscovered their Jewish roots and then became involved in Jewish life. That's so meaningful, and I'm grateful I got to know some of these community members!"
— Past Inside Jewish Budapest participant
PARTICIPATION FEE:
$1,500 (airfare not included)

Local transportation within Hungary



Site visits, briefings, tours, etc.

Medical and emergency evacuation insurance
*Please note that your participation fee does not include international airfare. Travel and cancellation insurance is required.

Trip Dates
December 5-12, 2023
Application Deadline:
August 15, 2023
JDC (the American Jewish Joint Distribution Committee or "The Joint") is the leading Jewish humanitarian organization, working in 70 countries to lift lives and strengthen communities. We rescue Jews in danger, provide aid to vulnerable Jews, develop innovative solutions to Israel's most complex social challenges, cultivate a Jewish future, and lead the Jewish community's response to crises. For over 100 years, our work has put the timeless Jewish value of mutual responsibility into action, making JDC essential to the survival of millions of people and the advancement of Jewish life across the globe. Learn more at
jdc.org
.
The safety and security of our participants is of the utmost importance. To protect our participants and the communities which we visit, JDC Entwine requires proof of COVID-19 vaccination for program participation. Additionally, JDC Entwine will be following rules and regulations set forth by local government officials. Trip participants will agree to abide by all COVID protocols set forth by both governing bodies and JDC Entwine staff and partners. Travel always assumes some risks and participants are aware of the medical risks associated with travel. This trip is subject to COVID protocol updates, changes, and cancellation.
For more information on Entwine's COVID-19 Policy for Insider Trips, see here.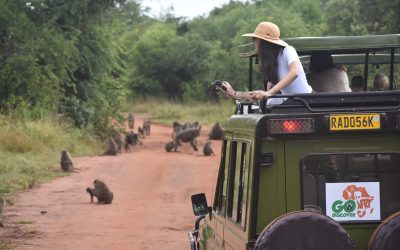 Join young professionals from around the world for this unique immersive experience with the Agahozo-Shalom Youth Village (ASYV) – the supportive community that is changing Rwanda.
read more