in partnership with REALITY
April 17-24, 2023

Together with 30 other REALITY alums, reconnect with the REALITY network and deepen learnings from your Israel journey through the fascinating historical context of the Indian Jewish community. You'll learn how JDC, the world's leading Jewish humanitarian organization, works with local partners on innovative solutions to critical social issues, such as women's empowerment, poverty and hunger, and sustainability. And of course, you'll have the opportunity to explore India's diverse and vibrant culture through the lens of cuisine, music, dance, city life and the beautiful temples and historical sites of both Mumbai and Ahmedabad!
Please Note: This journey is only open to REALITY alumni.
Learn about the innovative solutions to social welfare issues JDC is incubating in Israel and piloting in India and across the world.
Deepen your understanding of the approaches to the challenges of women's and children's empowerment, employment, education and public health through visits with JDC partners: SEWA (Self Employed Women's Association); Om Creations, a non-profit fostering holistic and educational rehabilitation of differently-abled young women from age 20 onward; and Gabriel Project Mumbai, an organization working in the Mumbai-Kalwa slums.
Experience India's diverse culture and Hindu, Muslim and Jewish traditions though local cuisine, Bollywood music, dance and colorful textiles.
Enjoy a unique Indian style Shabbat celebration.
Connect with the stories of Indian Jewish community members and their relationships to the land of Israel.
Soak up the energy of Mumbai, India's most cosmopolitan city, with visits to the Gateway of India, Banganga Tank, the Mumbai Art District, and more.
Visit the beautiful temples and cultural sites of Ahmedabad, a city in northern India, including Sabarmati Ashram, the spiritual home of Mahatma Gandhi.
"India is a magical place unlike any other place in the world and whether you invite it in or not, it will challenge you, shock your senses and teach you difficult life lessons. You will leave India a better version of yourself because of this experience."
– Past Inside India with REALITY Participant
PARTICIPATION FEE
$1,500 (airfare not included)
($300 of participation fee will be donated to JDC's efforts in India)

Local transportation within India



Site visits, briefings, tours, etc.

Medical and emergency evacuation insurance
Please note that your participation fee does not include international airfare. Travel and cancellation insurance is required.

Trip Dates
April 17-24, 2023
India, the world's fastest growing economy and most populous democracy, is a colorful mosaic of coexisting cultures and faiths. India's Jews—who trace their roots as far as 2,000 years back—are among them, openly practicing in larger communities in Mumbai and Thane and much smaller ones in cities including Pune, Gujarat (Ahmedabad), Kerala (Cochin), Delhi, Kolkata and the Konkan Villages.Because of India's huge population and significant poverty, the country's limited government-run social services are massively overloaded. The Jewish or Bene Israel community lack the welfare infrastructure to meet all of the needs of poor, elderly, and vulnerable Jews among them. JDC, operational in India for over four decades, partners with various local organizations to ensure the development of critical care for Jews in need and a viable future for the community.
REALITY brings inspiring changemakers on formative journeys to Israel to strengthen their leadership and ignite their passion for repairing the world. These journeys are curated for diverse leaders who work in a range of industries at the forefront of societal innovation—from media to technology, food to wellness, design to social impact. Through an immersive weeklong experience, participants deepen their understanding of Israel while sharpening their leadership skills and creating meaningful connections with peers from across the globe. Following their journey, participants join a strong global community of alumni committed to deepening their learning, leadership and allyship with fellow REALITY participants from diverse communities and backgrounds.
The safety and security of our participants is of the utmost importance. To protect our participants and the communities which we visit, JDC Entwine requires proof of COVID-19 vaccination for program participation. Additionally, JDC Entwine will be following rules and regulations set forth by local government officials. Trip participants will agree to abide by all COVID protocols set forth by both governing bodies and JDC Entwine staff and partners. Travel always assumes some risks and participants are aware of the medical risks associated with travel. This trip is subject to COVID protocol updates, changes, and cancellation.
Learn more.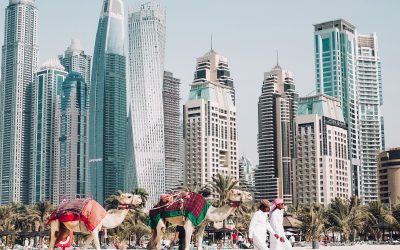 Join young professionals from the United States and around the world for this immersive experience in the United Arab Emirates.
read more