for Midwest-based young adults
December 5 – 12, 2022

Explore Argentina and connect with a group of Midwest-based young professionals through a one-of-a-kind Insider Trip. Engage with the rich culture, powerful history and inspiring leaders making up this unique Latin American Jewish community. Experience the sights, sounds and flavors of the region in its summer season!
Experience Buenos Aires' famous sites – Plaza de Mayo, Recoleta Cemetery – and trendy neighborhoods such as Palermo, La Boca and San Telmo
Travel with a group of Midwest based young professionals from Detroit, the Twin Cities, Kansas City and beyond
Participate in dynamic conversations around the value of global Jewish responsibility
Engage with Jewish institutions in Argentina and participate in exchanges with local community members and young professionals
Learn about JDC's critical interventions during and following the 2001 economic crisis and the COVID-19 pandemic in the areas of medical and welfare assistance, jobs training, elder care, and beyond
Immerse in the local culture – dance tango, stroll through craft markets, drink Yerba Mate, enjoy asado a la parilla (BBQ), and more!
"Once a year, go someplace you've never been before." 
– Dalai Lama
PARTICIPATION FEE
$1,250 (airfare not included)

Local transportation within Argentina



Site visits, briefings, tours, etc.

Medical and emergency evacuation insurance

Trip Dates
December 5 – 12, 2022
JDC (the American Jewish Joint Distribution Committee or "The Joint") is the leading Jewish humanitarian organization, working in 70 countries to lift lives and strengthen communities. We rescue Jews in danger, provide aid to vulnerable Jews, develop innovative solutions to Israel's most complex social challenges, cultivate a Jewish future, and lead the Jewish community's response to crises. For over 100 years, our work has put the timeless Jewish value of mutual responsibility into action, making JDC essential to the survival of millions of people and the advancement of Jewish life across the globe. Learn more at jdc.org.
In order to ensure the safety and health of participants and community members the group may meet, Entwine requires that all participants and staff take and submit a PCR test within 72 hours of the time their Insider Trip begins. Those who have recently recovered and cannot present a negative PCR test must present a certificate of recovery provided by a licensed physician to participate, and a negative antigen test conducted at a medical office/clinic.
In addition, participants will be asked to test each day during the course of the trip in an effort to keep you, other participants, and the local communities as safe as possible. Your participation fee will cover any required testing during the course of the trip. For more information, see here.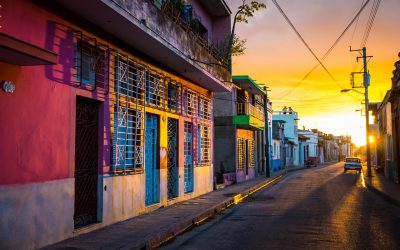 Join JDC Entwine and gain an exclusive pass to Cuba — an island so close in proximity but that remains a mystery to many.
read more