The Global Jewish Service Corps Fellowship
Volunteer overseas with JDC, the world's leading Jewish humanitarian organization, in a year-long, paid fellowship.
Invest in developing Jewish and non-Jewish communities around the world and in your own leadership development – all through a Jewish lens.
The JDC Entwine Global Jewish Service Corps Fellowship (JSC) offers young Jews the opportunity to directly engage with JDC's global mission while actively fulfilling the value of global Jewish responsibility.
Launched in 1987, the JSC Fellowship places recent college graduates and young professionals in year-long service opportunities in global communities served by JDC. Today, the JSC Fellowship is internationally recognized for providing leadership development through global service with a Jewish values lens.
Entwine is accepting applications for select placements in Israel and Rwanda for the 2021-2022 JSC Fellowship until September 25, 2021.
WHO IS AN IDEAL CANDIDATE FOR THE JSC FELLOWSHIP?
JSC Fellows are emerging and rising young leaders in their 20s and 30s who have demonstrated interest in public service or humanitarian work and global Jewish causes. Successful candidates are independent, mature, and flexible. They have a sense of adventure, balance humility with curiosity and exhibit strong interpersonal skills. They have some work experience and a college degree or equivalent. Knowledge of foreign language(s) and Jewish education is a plus, but not a requirement.
Know someone who would be a good fit for the JSC Fellowship? Nominate them HERE. 
WHAT DOES THE FELLOWSHIP INCLUDE?
Fellows are matched with communities seeking someone with their talents and skills. Through their field placements, Fellows contribute to community life while developing their leadership capacity and knowledge of global Jewish causes. Ongoing learning, including three leadership retreats and monthly coaching, support the fellow's growth, developing leaders who have a global mindset and a powerful skillset.
WHERE DO JSC FELLOWS SERVE?
JDC works in over 70 countries around the world. In recent years, Fellows have served in locations like Hungary, India, Israel, Poland, Rwanda, and Ukraine.
Responsibilities have included: facilitating leadership training for teens and young adults in the Former Soviet Union; working with Israel's most vulnerable populations; running programs at the Agahozo Shalom Youth Village in Rwanda; developing Jewish enrichment programs for kids and families across the globe; assisting JDC offices with social media content and communications.
Of note, the safety and security of JSC Fellows is our priority. While we hope to begin placements in October 2021, due to the COVID-19 pandemic, we will continually reassess the travel and health situation around the world throughout the application process to determine the exact start date of the program.
JSC APPLICATION & SELECTION PROCESS
The JSC selection process is a rigorous and designed to identify the top candidates. A complex matching process encompassing several interviews ensures that each placement is filled by a candidate with the necessary qualities, skills, and talent to have a successful JSC experience.
APPLICATION TIMELINE:
Entwine is accepting applications for select placements for the 2021-2022 JSC Fellowship until September 25, 2021.
We are currently recruiting for JSC placements in Jerusalem, Israel and at the Agahozo-Shalom Youth Village in Rwanda. Please note that the placement in Rwanda is only open to applicants from the UK. If you are interested in being considered for one of these placements, please enter your information below to receive the application.
2019-20 JEWISH SERVICE CORPS FELLOWS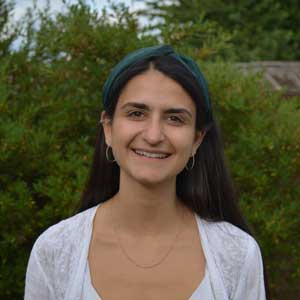 Annie Levy
Pears Fellow, Agahozo Shalom Youth Village, Rwanda
×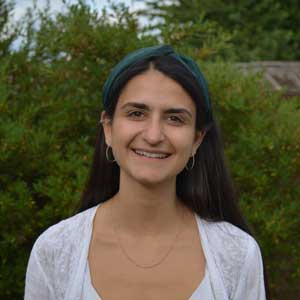 Annie Levy
Pears Fellow, Agahozo Shalom Youth Village, Rwanda
Annie is serving at the Agahozo Shalom Youth Village (ASYV) in Rwanda. ASYV enables vulnerable youth to realize their maximum potential by providing them with a safe and secure living environment, health care, education and necessary life skills.
Annie is from London, where she currently works for RSY-Netzer, the Reform Jewish youth movement that she grew up in as a participant and then a leader. Annie spent her gap year living with the movement in Israel, developing a strong connection to Jewish peoplehood, social justice and Tikkun Olam. She studied International History and Politics at the University of Leeds, graduating in 2018. At university Annie conducted primary research into the impact of British NGOs in Afghanistan, which fueled her interest in sustainable international development. Annie was an active member of her university Jewish Society, and a volunteer at the Leeds Refugee Forum. In her free time Annie loves running, outdoor swimming, reading and listening to podcasts about gender, food and current affairs. Annie feels incredibly fortunate to be joining the JDC family and the Agahozo-Shalom Youth Village, and cannot wait for the year ahead.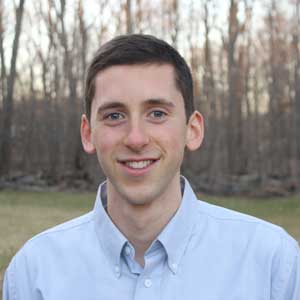 Avi Mendelson
Jerusalem, Israel
×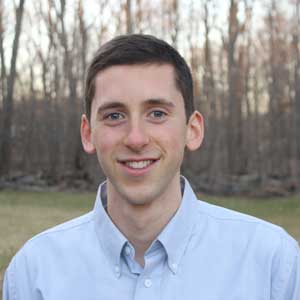 Avi Mendelson
Jerusalem, Israel
Avi is serving as the JSC fellow at Israel-Unlimited, JDC-Israel's Center for Disabilities department, developing programs to meet the needs of Israel's disabled and to advance independent living and integration of people with disabilities into Israeli society.
Graduating from the University of Michigan with a degree in public policy, Avi is interested in education, government, and social issues. He has interned for his congressman, at the U.S. Department of Education, and has led a book club for teenagers in juvenile detention.
Prior to college, Avi spent a year learning in a yeshiva in Israel. Perhaps his most formative Jewish experiences have been at Camp Stone, where he spent the bulk of his summers as a camper, counselor, division head, and head of camp. It is there that he experienced the power of Jewish community and developed his leadership abilities.
Avi just completed a challenging and rewarding year of teaching eighth grade world history in Boston through Teach for America. He is looking forward to living in Israel and learning about the various communities and issues in Israeli society.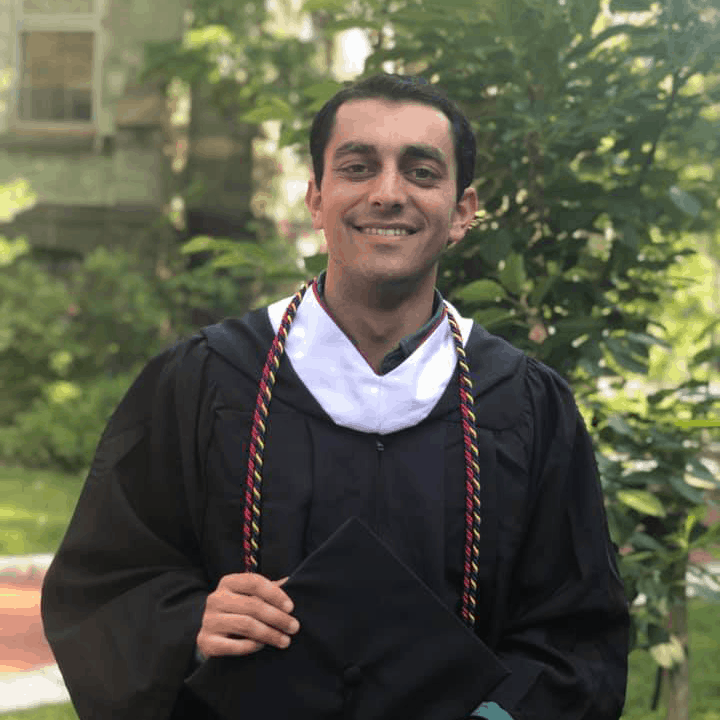 Jeremy Wilson
Mumbai, India
×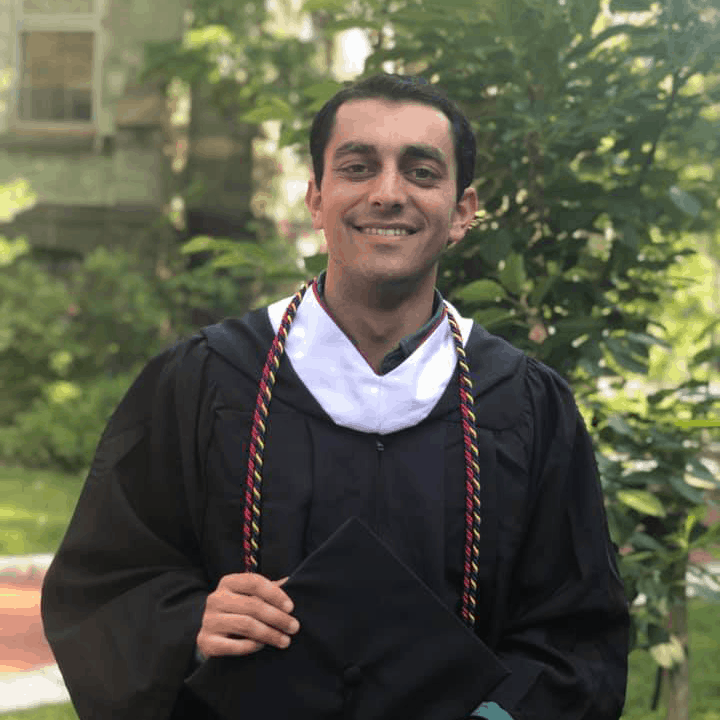 Jeremy Wilson
Mumbai, India
Jeremy is serving as the JSC fellow in Mumbai, India working with the Mumbai JCC. In his role he will work with the local Jewish community to develop leadership training platforms, plan programming for youth, teens and young adults, and support existing cultural programming.
Jeremy is a recent graduate from the University of Pennsylvania where he studied psychology, religious studies, and a minor in chemistry with the hopes of attending medical school in the coming years. Growing up in New York, Jeremy attended a number of Jewish institutions followed by a gap year in Jerusalem before college. Throughout the years, he has developed a love for Jewish philosophy, ideas, culture, and community. This led him to get involved in Penn Hillel as the student president where he focused on relationship-based engagement, attempting to unify the vast and diverse Jewish community at Penn. Jeremy spends his free time grabbing coffee with people, running/playing sports, trying new craft beers, reading non-fiction, and volunteering in hospice. Though Jeremy has never been to Mumbai, he is extremely excited to work with the community there, explore India, and create great new relationships!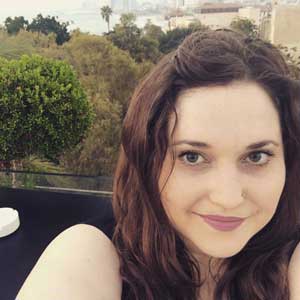 Katya Rouzina
Roslyn Z. Wolf Fellow, Kharkov, Ukraine
×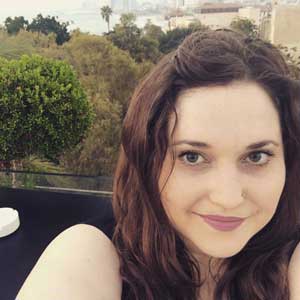 Katya Rouzina
Roslyn Z. Wolf Fellow, Kharkov, Ukraine
Katya is serving as the JSC Fellow in Kharkov, Ukraine. Working with the local Jewish community, Katya will plan and facilitate youth camps, Shabbatonim, leadership training platforms, and community-wide programs for Jewish children, teens, and families.
Katya is a linguist and Jewish community leader. She has her Master's in Slavic Linguistics and taught Russian for 5 years at Ohio State in Columbus, where she spearheaded the partnership Russian Jewish Columbus grant between Genesis Philanthropy and the Federation. She has been working in tech for the past two years–most recently, at Google in machine learning for the Google Assistant. Since 2016, she has translated Russian-language interview footage for JDC from all over the FSU. She's looking forward to serving one of those communities on the ground in 2019-2020. In her free time, she enjoys travel, art, wine, and science fiction.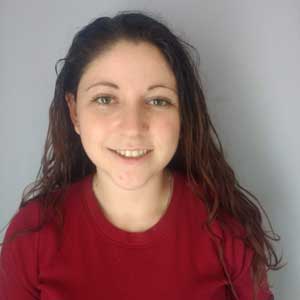 Meiron Avidan
PEARS FELLOW, MUMBAI, INDIA
×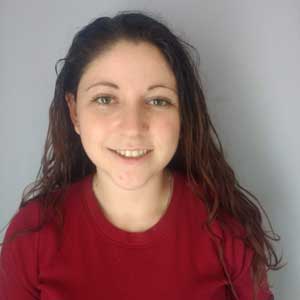 Meiron Avidan
PEARS FELLOW, MUMBAI, INDIA
Meiron is serving as the JSC Fellow with the Gabriel Project Mumbai, an organization that cares for vulnerable children and their communities in slums of India, as a response to poverty, malnutrition, ill-health hunger and child labor in India. Merion will coordinate and lead Jewish curriculum for JDC Entwine's Global Seminar Fellows who serve with GPM for two-month sessions throughout the year and will assist with GPM's development efforts.
Meiron has just finished her final year at the University of Southampton studying Sociology and Social Policy where she was the president of the Jewish society. Meiron was also a volunteer for Nightline, the university helpline. She has previously working for the Movement for Reform Judaism as their community youth development officer. Whilst at university she held an internship with Empathy Labs, a project aiming to raise empathy and awareness amongst children about the Syrian refugee crisis. Meiron has extensive experience working with children and cooperatively with peers. Before university she participated on a gap year programme in Israel where she lived and worked within various communities. Meiron enjoys swimming and has taken up surfing whilst at university. She also enjoys cooking and experimenting with new flavours.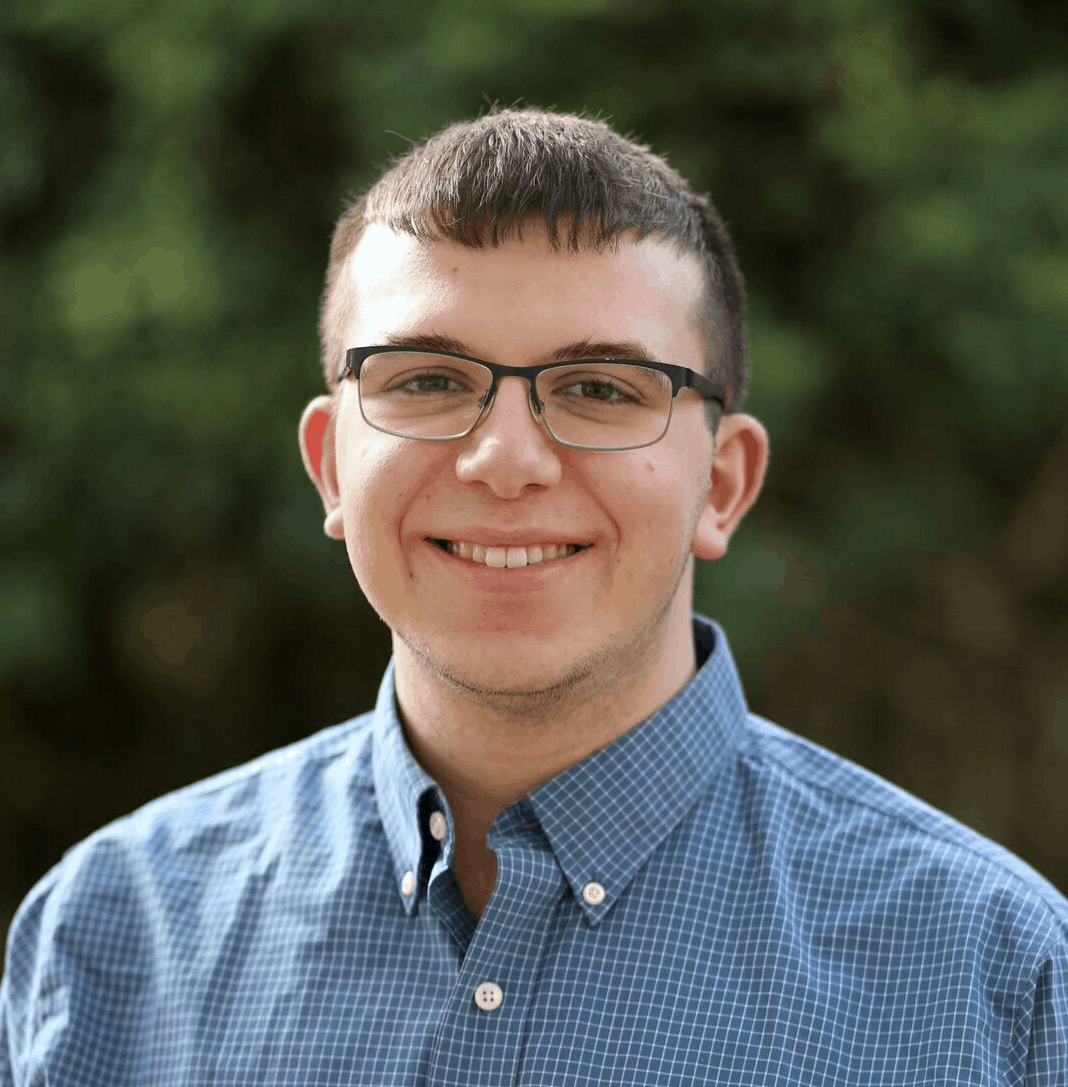 Micah Cowan
Donner Fellow, Budapest, Hungary
×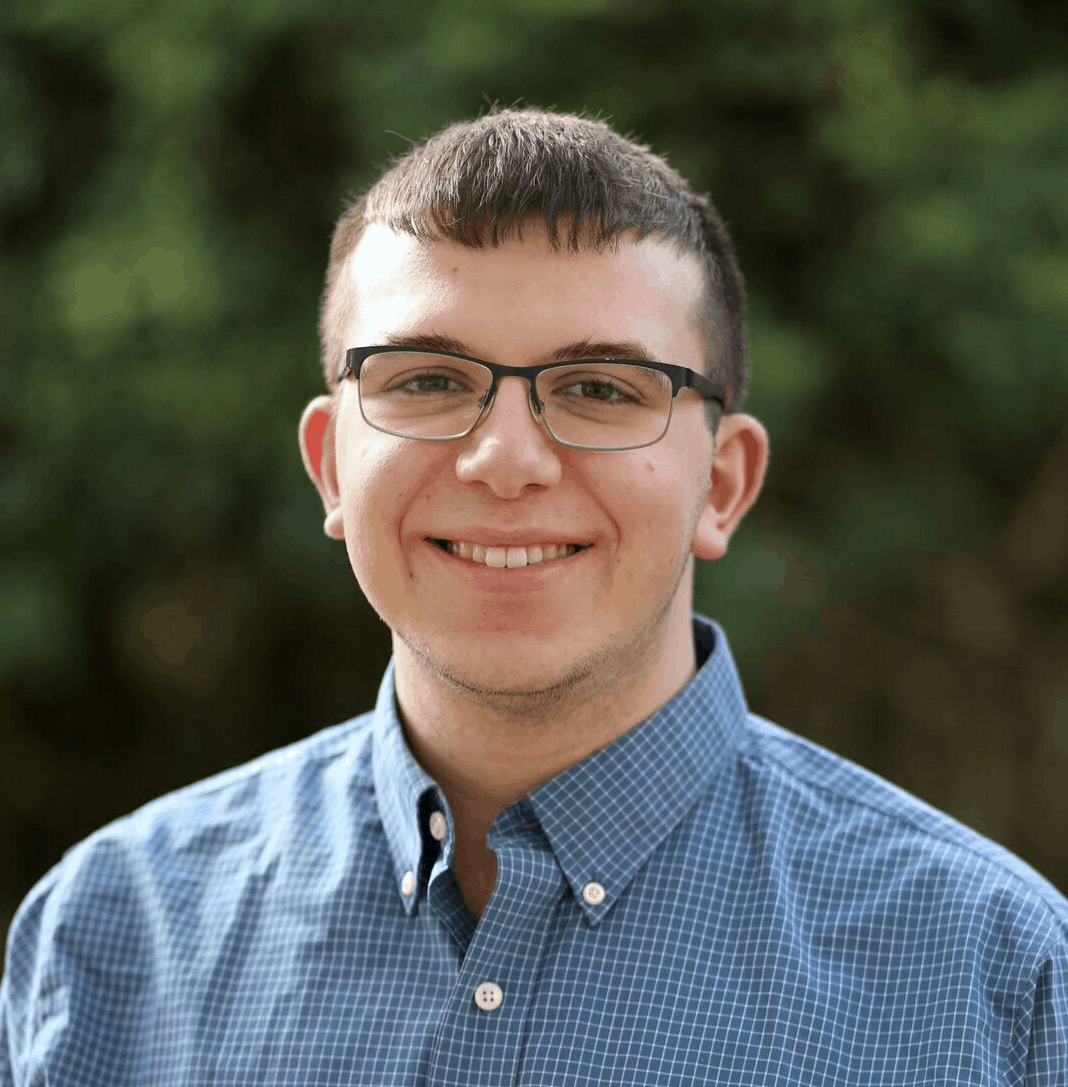 Micah Cowan
Donner Fellow, Budapest, Hungary
Micah is serving as the JSC fellow in Budapest, Hungary. In this role, he will identify opportunities for Jewish teens, creating innovative programs for the local youth movement, and building youth leadership capacity through trainings and camps.
Micah was born and raised in Rockville, Maryland in the Washington DC suburbs. He recently graduated from List College (the Joint Program between Columbia University and the Jewish Theological Seminary of America) where he received two B.As, in Linguistics and Bible. As a teen, Micah was involved in various Jewish organizations including USY, Camp Ramah in New England, and the Szarvas Fellowships. He has continued to give back to these organizations that shaped his passion for informal Jewish education by staffing Camp Ramah and USY regional events and summer travel programs (and he is particularly excited to get to return to Szarvas through JSC!). As a Nachshon Project Fellow, Micah studied abroad at Hebrew University in Jerusalem and explored Judaism's rich diversity. Micah has been an avid Israeli folk dancer since the age of four and is excited to share this among his other Jewish passions with the Budapest community.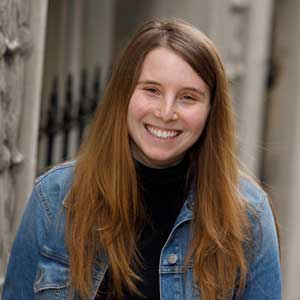 Miriam Lichtenberg
Jerusalem, Israel
×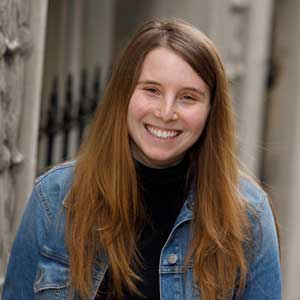 Miriam Lichtenberg
Jerusalem, Israel
Miriam is serving as the JSC fellow in JDC Israel's Ashalim department, which develops initiatives for disadvantaged Israeli youth. Miriam will teach English at several high schools in the city of Bat Yam while also being a mentor and a role model, helping students who come from low socio-economic background improve their quality of life and their chances of fully integrating into mainstream Israeli society.
Miriam is a recent graduate from Barnard College, where she studied history and philosophy. Miriam was very active on Barnard's campus, both in Jewish life on campus and in various groups outside the Jewish community. Most notably, Miriam served as a listener for Columbia/Barnard's anonymous peer listening hotline, where she received a deeper understanding of the hardships and complexities facing various students on campus. Throughout college, Miriam spent her summers at various Jewish summer camps, serving as a unit head at Camp Ramah in Northern California. It is through her camp experience that Miriam developed a love for both formal and informal Jewish education, a love that she is excited to bring to her role as a JDC fellow. In her free time, Miriam enjoys long bike rides and good podcasts!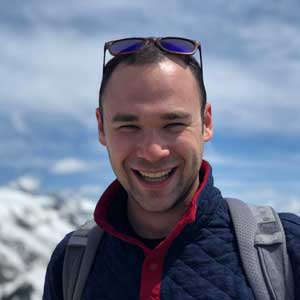 Ryan Kaplan
Krakow, Poland
×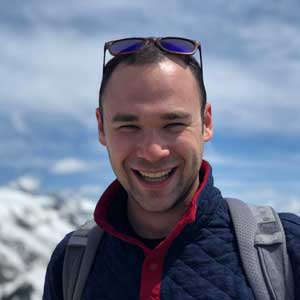 Ryan Kaplan
Krakow, Poland
As the JSC Fellow in Krakow, Poland, Ryan assists the Jewish Community Center staff in the development of new and innovative programs, as well as in the development of their social media platforms and online presence. He engages with visitors from all over the world teaching about emerging Jewish life in Poland through interactive tours of the JCC and the community.
Ryan, a native of Atlanta, attended Georgia State University where he earned a degree in marketing with dual focuses in both pre-law and hospitality. Ryan is fiercely devoted to experiential education and the sustainable development of the organizations he represents. Ryan comes to the Jewish Service Corps from Jewish Federation of Greater Atlanta, where he served as a fundraising development officer and oversaw Atlanta's comprehensive Birthright Israel alumni engagement portfolio. Ryan is a Birthright Israel Fellow, has staffed 5 Birthright Israel trips, and also served as a JOFEE Fellow where he engaged young adults in discussion and programming related to the role Judaism plays in sustainability and environmental advocacy. Ryan is proud of his tenure in Atlanta's Toco Hills Moishe House, where he created dynamic Jewish programming for the local community. In his spare time, Ryan runs, reads sci-fi, watches movies, gardens, and loses sleep over Atlanta's sports franchises.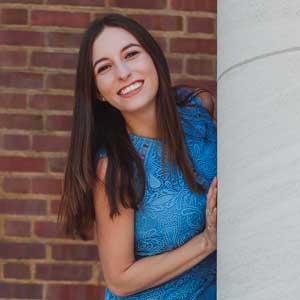 Samantha Silberberg
Jerusalem, Israel
×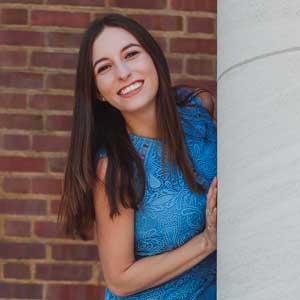 Samantha Silberberg
Jerusalem, Israel
Sammy is serving as the JSC Fellow at JDC's Israel Tevet department, the leading developer of multi-dimensional employment services in Israel. Sammy will help build the brand and message of JDC-Tevet's work, raise online awareness of the organization both locally and globally, cultivate community and engage new audiences.
Sammy graduated from Vanderbilt University where she studied Medicine, Health & Society and Women's & Gender Studies. At Vanderbilt, she was very active in Jewish life and passionate about developing a strong Jewish community. Most recently, Sammy served as Hillel's VP of Communications and she loved organizing marketing and programming initiatives for the Jewish community. Sammy also interned with Vanderbilt's Women's Center where she charted the career paths of former Women's Studies students and created an Alumni network. As a fierce advocate for women's rights, Sammy designed this project to promote the value of a Women's Studies degree, where students develop critical academic and activist perspectives. Sammy also enjoys cake decorating, hiking, yoga, and binge watching the Great British Bake Off. Sammy loves immersing herself in new cities and engaging in the local culture. She is thrilled to work with JDC-TEVET and continue to learn and grow in Jerusalem.