The Global Jewish Service Corps Fellowship
Volunteer overseas with JDC, the world's leading Jewish humanitarian organization, in a year-long, paid fellowship.
Invest in developing Jewish and non-Jewish communities around the world and in your own leadership development – all through a Jewish lens.
The JDC Entwine Global Jewish Service Corps Fellowship (JSC) offers young adults with an interest in service and humanitarian aid, the opportunity to directly engage with JDC's global mission while actively fulfilling the value of global Jewish responsibility.
Launched in 1987, the JSC Fellowship places recent college graduates and young professionals in year-long service opportunities in global communities served by JDC. Today, the JSC Fellowship is internationally recognized for providing leadership development through global service with a Jewish values lens.
WHO IS AN IDEAL CANDIDATE FOR THE JSC FELLOWSHIP?
JSC Fellows are emerging and rising young leaders in their 20s and 30s who have demonstrated interest in public service or humanitarian work and global Jewish causes. Successful candidates are independent, mature, and flexible. They have a sense of adventure, balance humility with curiosity and exhibit strong interpersonal skills. They have some work experience and a college degree or equivalent. Knowledge of foreign language(s) and Jewish education is a plus, but not a requirement.
Know someone who would be a good fit for the JSC Fellowship? Nominate them
WHAT DOES THE FELLOWSHIP INCLUDE?
Fellows are matched with communities seeking someone with their talents and skills. Through their field placements, Fellows contribute to community life while developing their leadership capacity and knowledge of global Jewish causes. Ongoing learning, including three leadership retreats and monthly coaching, support the fellow's growth, developing leaders who have a global mindset and a powerful skillset.
WHERE DO JSC FELLOWS SERVE?
JDC works in over 70 countries around the world. In recent years, Fellows have served in locations like Hungary, Israel, Poland, Rwanda, Croatia and more!
Responsibilities have included: facilitating leadership training for teens and young adults in Eastern European/Former Soviet Union regions; working with Israel's most vulnerable populations; running programs at the Agahozo-Shalom Youth Village in Rwanda; developing Jewish enrichment programs for kids and families across the globe; assisting JDC offices with social media content and communications.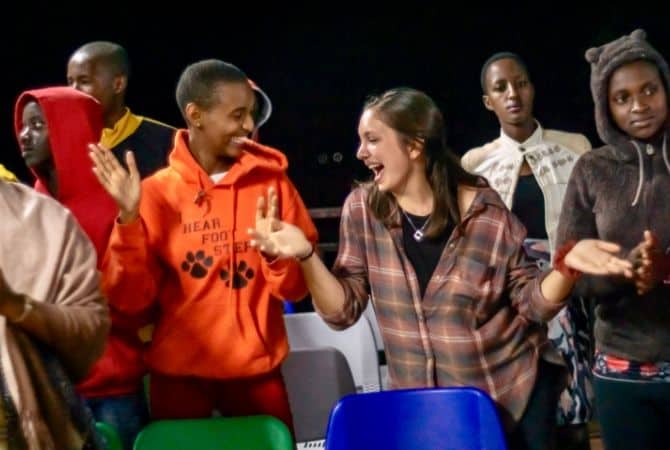 Rwanda
Immerse yourself and build real connections alongside a new community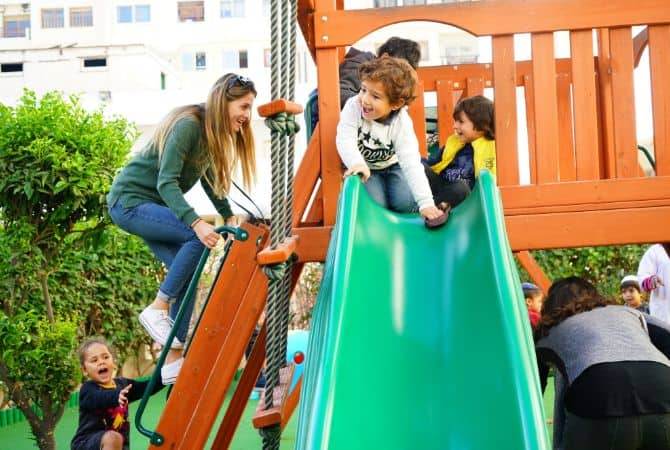 Israel
Engage with children at JDC-supported Jewish Community Centers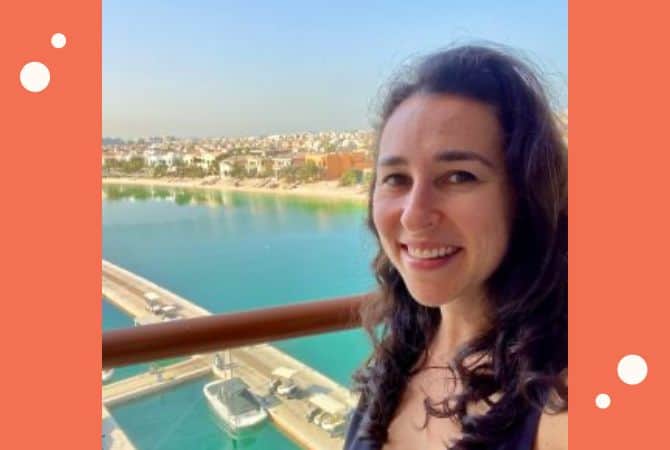 UAE
Gain a new perspective while taking in the local sights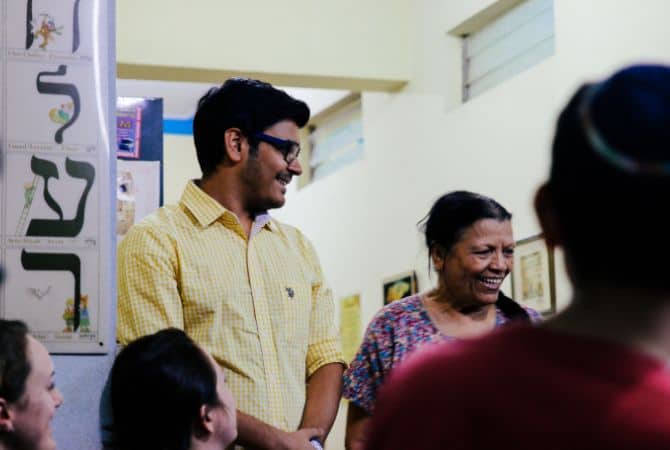 India
Organize events around Jewish culture and holidays while learning about local traditions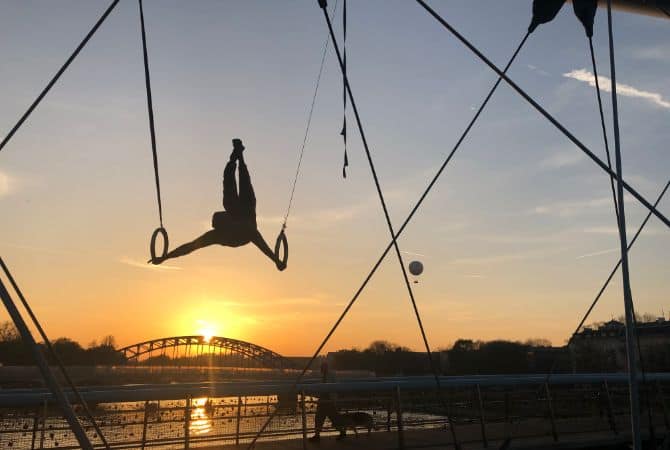 Poland
Go beyond the tourist sites, travel like a local and experience the uniqueness of your location
APPLICATION & SELECTION PROCESS
The JSC selection process is rigorous and designed to identify the top candidates. A complex matching process encompassing several interviews ensures that each placement is filled by a candidate with the necessary qualities, skills, and talent to have a successful JSC experience.
APPLICATION TIMELINE:
Applications for the 2024-2025 Jewish Service Corps Fellowship are open until December 20. Read more about the application process in our FAQs.
2023-24 JEWISH SERVICE CORPS FELLOWS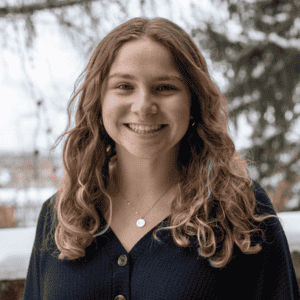 Allison Cohen
OLAM Fellow | Jerusalem, Israel
×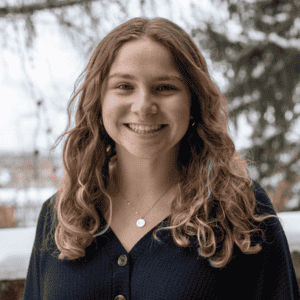 Allison Cohen
OLAM Fellow | Jerusalem, Israel
Allison is passionate about education and social impact. Originally from the suburbs of Cleveland, Ohio, she discovered her love of engaging with children while working at summer day camp, teaching ballet, and tutoring students for their B'not Mitzvot. During high school, she became interested in civic engagement, helping to lead her school's chapter of Everytown for Gun Safety, which she still fundraises for annually. She studied Psychology and Social Entrepreneurship at Tufts University, where she graduated Summa Cumme Laude. At Tufts Hillel, Allison served in many roles, finishing off her four years as student President. She also served as Chief External Affairs Officer for her sorority, Kappa Alpha Theta, planning and executing multiple philanthropic efforts and functions. During college, Allison interned with an international marketing and public relations firm headquartered in Tel Aviv, and as a brand and marketing intern for the Anti-Defamation League. She also mentored local children throughout her time at Tufts through the village mentoring organization, DREAM. Allison worked as a Masa Israel Teaching Fellow, teaching English at an elementary school in Nazareth, Israel where she loved getting to know her students with a hodge-podge of their three shared languages. In her free time, Allison loves to hike and explore new places, host movie nights with friends, volunteer at the local petting zoo, quiz herself on her newest Hebrew and Arabic vocabulary words, and try new ice cream shops and bakeries.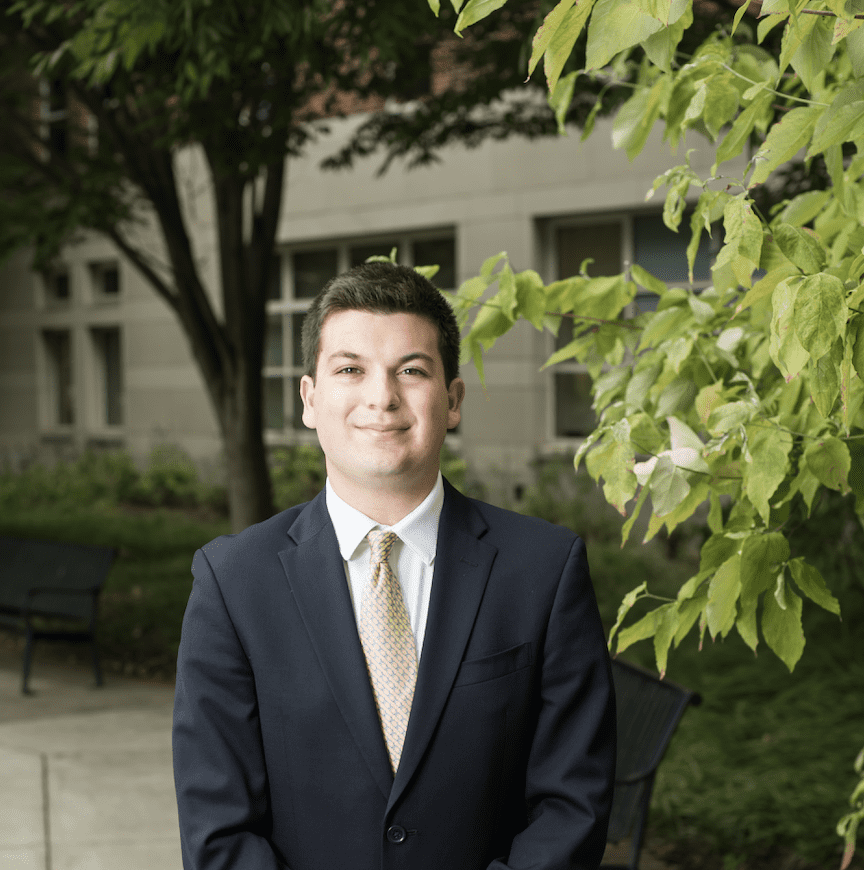 Dan Alpert
JCC Budapest Fellow | Budapest, Hungary
×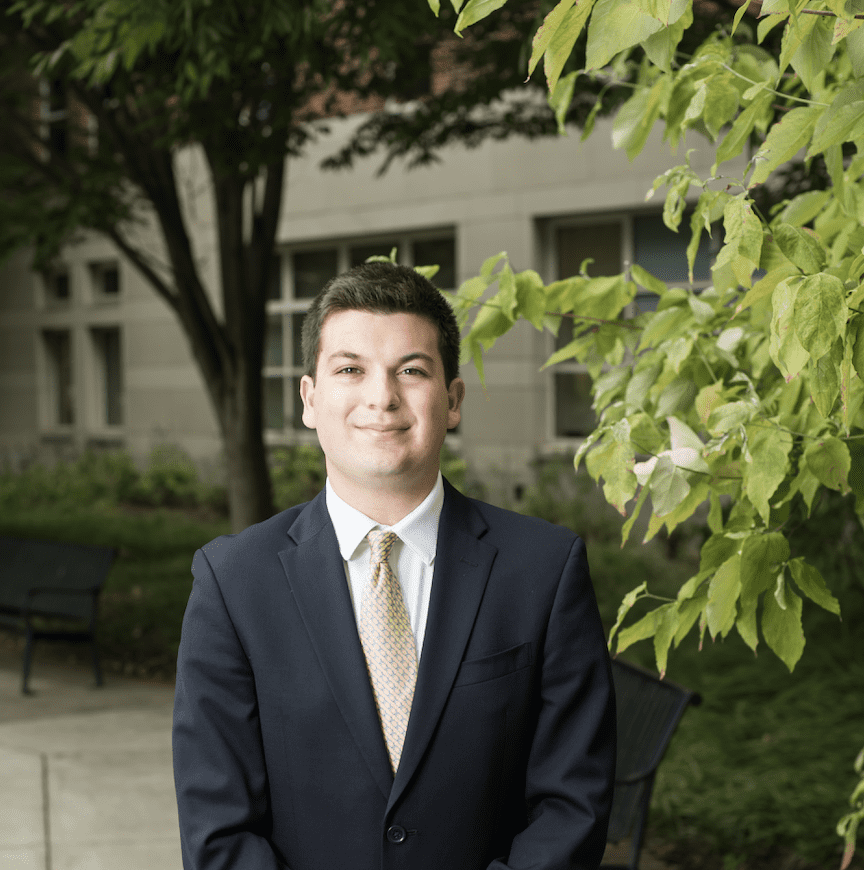 Dan Alpert
JCC Budapest Fellow | Budapest, Hungary
Dan Alpert is a recent graduate of the Robert H. Smith School of Business at the University of Maryland where he received a Bachelor of Science in marketing and minors in Jewish Studies and International Development and Conflict Management. Dan is excited to return to Hungary for a second year of service in the Jewish community of Budapest. Throughout his time at the university, Dan has served in a wide variety of leadership roles, most notably as the Student Body President where he allocated $800,000 to support student services on campus including providing free menstrual health products, creating 48 student jobs, and initiating a first generation-low income summer program. In other roles, Dan has served as a marketing intern at an international non-profit operating in 40+ countries and as the Student Liaison to the College Park City Council. In his capstone to international development class, Dan had the opportunity to consult a community-based organization in Kenya looking to expand their capacity building trainings which spurred his interest in the intersection of business and development. In his free time, you can catch Dan watching all types of sports, specifically international ones like cricket, rugby, and more! You can also find him reading books about history or hiking some beautiful trails in Maryland.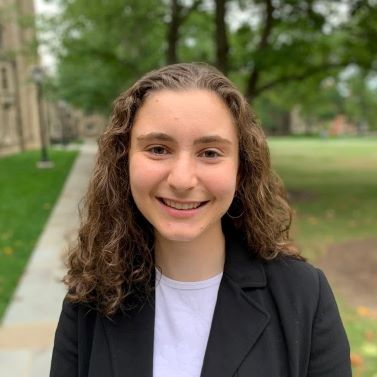 Hanna Schechter
JDC Global Response and Innovative Development (GRID) Fellow | Jerusalem, Israel
×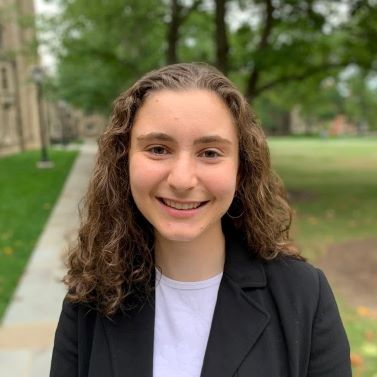 Hanna Schechter
JDC Global Response and Innovative Development (GRID) Fellow | Jerusalem, Israel
Hanna graduated in 2022 from the University of Michigan's Ford School of Public Policy with a bachelor's degree in public policy focused in diplomacy and effective governance, and with skills with communications, conflict resolution, and leadership. Hanna's Michigan career included creating dialogue between a citizens' group, the community, and a police force to understand the potential positive impacts of a citizens complaint review board, analyzed how internal stability affects a country's international credibility and presented the findings to the Israeli Political Science Association at the University of Haifa, and contributed to a research team in Washington D.C. studying Ukrainian security including interviewing Ambassadors from countries across Europe. Post graduation, Hanna served as an AmeriCorps NCCC team leader to strengthen communities through direct service. As team leader, Hanna coached her team to high performance, engaged in difficult conversations when necessary, and developed as a leader. Hanna now looks to apply these academic and professional experiences and skills to further her interests in international relations and humanitarian aid. In her free time, Hanna enjoys playing ultimate frisbee, reading, and spending time outdoors.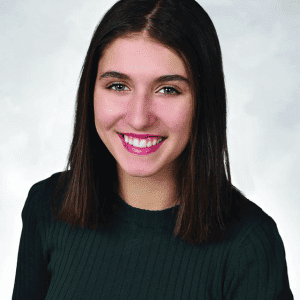 Hannah Jannol
Jewish Community of Zagreb Fellow | Zagreb, Croatia
×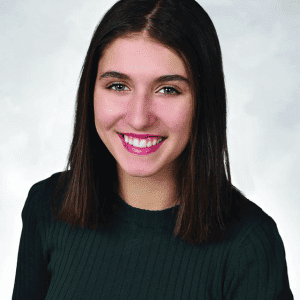 Hannah Jannol
Jewish Community of Zagreb Fellow | Zagreb, Croatia
Hannah will graduate from UCLA in 2023 with a Bachelor's degree in English. During her time in college, she taught Hebrew school, tutored Bar and Bat Mitzvah students, and volunteered at JQ International, a non-profit LGBTQ+ Jewish organization. During the pandemic, she spearheaded a Jewish Creative Writing program in her Hebrew school for students in elementary and middle school. In 2021, she received the Builders of Jewish Education's Lainer and Smotrich Religious School Award for thinking outside of the box and engaging students during lockdown. In 2022, she received the Mudie-Glaser study abroad scholarship from UCLA and attended the Hebrew University of Jerusalem, where she took classes in Political Conflict Theory and Kabbalah. Additionally, she was the recipient of research scholarships from UCLA's Undergraduate Research Fellowship Program, the Internet Research Initiative, the Undergraduate Research Scholarship program, and the Leve Undergraduate Research Grant from the UCLA Alan D. Leve Center for Jewish Studies. She also served in 2022 as co-president of the planning committee for the Q-Scholars Undergraduate Research Symposium, and spoke at research conferences at UCLA and UC Berkeley. Hannah is also a Teacher's Assistant and Writing Support Center tutor at Los Angeles Community College. For fun, she enjoys watching and performing stand-up comedy in Los Angeles. Hannah plans on pursuing a career in documentary film and academia, focusing on issues pertaining to the Jewish community, diasporic studies, and queer rights.
Isaac Lichtman
JCC Krakow Fellow | Krakow, Poland
×
Isaac Lichtman
JCC Krakow Fellow | Krakow, Poland
Isaac Lichtman hails from Savannah, Georgia. He attended Savannah's small Jewish day school from preschool through 8th grade and was a piano major at the Savannah Arts Academy for the duration of high school. Isaac's childhood and adolescence were largely shaped by his experience growing up in Savannah's small Orthodox Jewish community and by the Ramah Darom summer camp, which expanded his Jewish community and introduced him to new lenses through which to look at Judaism. After graduating from the Savannah Arts Academy, Isaac continued his education at the University of Georgia (UGA) where he graduated in May 2023 with a B.B.A in economics and a minor in history. During college, Isaac recognized that his passion was for Jewish issues and pro-Israel politics. He became a member and ultimately president of the Georgia Israel Public Affairs Committee, UGA's AIPAC-affiliate student group, and interned in DC for AIPAC as its development intern in the summer of 2022. Isaac also jumpstarted the Meeting the Challenge conference in partnership with Hillels of Georgia. The conference brings together students from universities across Georgia for a day of pro-Israel programming. When Isaac is not helping organize pro-Israel or Jewish events he can be found reading, listening to Dan Carlin's Hardcore History podcast, enjoying local college bands, or playing Settlers of Catan with friends.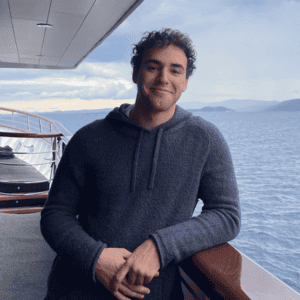 Jacob Wisnik
JCC Krakow Fellow | Krakow, Poland
×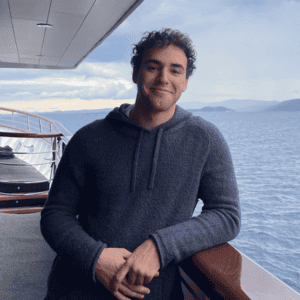 Jacob Wisnik
JCC Krakow Fellow | Krakow, Poland
Jacob Wisnik is originally from Irvington, New York. He is currently a senior graduating from the University of Southern California in May of 2023 with a B.A. in International Relations, emphasizing in Global Business. Jacob's interest in international relations began in 2014, when he became the first Bar Mitzvah in Zamość, Poland, in over 75 years. Jacob's grandfather, originally from Zamość, would have become a Bar Mitzvah in the very same synagogue had it not been for World War II. The experience revealed how Jewish culture has slowly returned to Poland, a development that Jacob is excited to be part of. At 15, he lived with a host family in France for a year, learned French fluently, and attended a public high school as the only American with 1,200 French students. Jacob spent his first year of college living in Madrid, Spain before coming to USC. On campus, he is a senior correspondent and executive board member for USC's leading student-run foreign affairs publication, Glimpse from the Globe, which publishes articles on a wide range of global issues. Jacob is also a member of the Phi Beta Kappa Honor Society, the Foreign Service Society, and spent this past summer in South Korea interning at an edu-tech company as a USC Global Fellow. In his free time, Jacob enjoys hiking, going to the beach, and eating matzo ball soup at LA's famous Canter's Deli.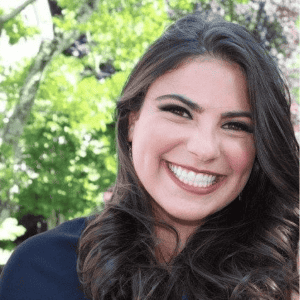 Kaela Rothstein
Agahozo-Shalom Youth Village (ASYV) Fellow | Rwamagana, Rwanda
×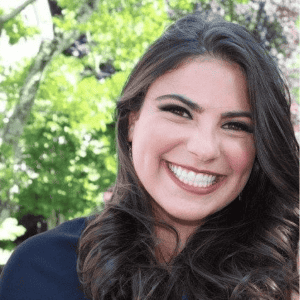 Kaela Rothstein
Agahozo-Shalom Youth Village (ASYV) Fellow | Rwamagana, Rwanda
Kaela graduated from The Pennsylvania State University in the Spring of 2020, where she majored in Communications Arts & Science and double minored in Digital Media Trends and Analytics and Global and International Studies. In the Spring of 2019, she studied abroad on Semester at Sea where she had the opportunity to travel to 19 countries, enhancing her global perspective and emphasizing global comparative study. Kaela now works as a Development Associate at UJA-Federation of New York in their Manhattan Division, overseeing their teen philanthropy program, The Philanthropic Advisory Council for Teens. Throughout her career she has taken multiple trips with JDC Entwine, visiting India, the United Arab Emirates, and Rwanda, affording her the opportunity to learn about global Jewry, volunteerism, and intercultural communication. Kaela is a JDC 2022 Community Rep and GENERATE Fellow through The Jewish Education Project. She has worked for multiple non-profits focusing on human rights, sustainability, and education, and is looking for opportunities that can foster her love for creativity, travel, helping others, and changing the world. She hopes to continue traveling while focusing on international community development. In her free time, she enjoys being creative whether she's painting, cooking, or spending time in nature.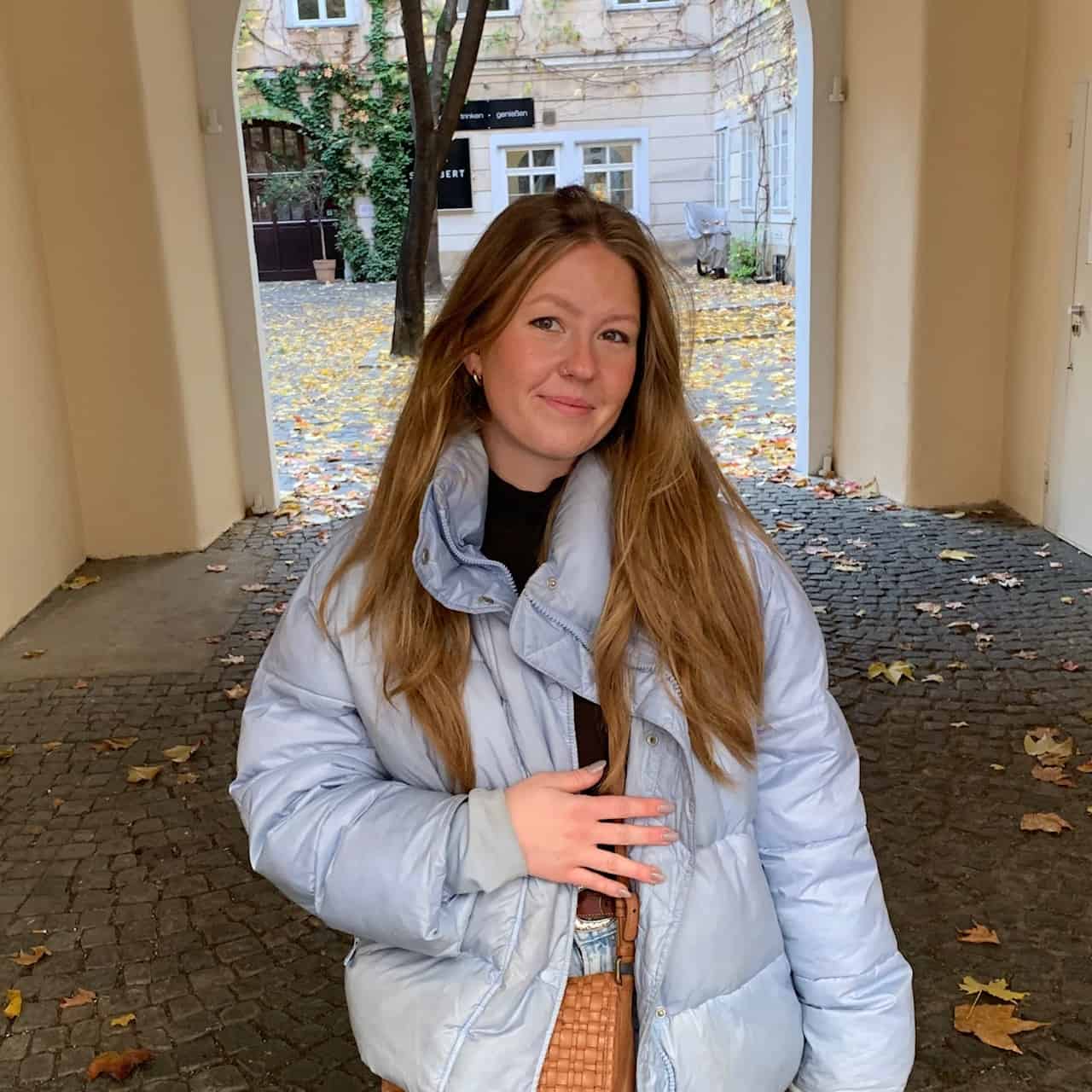 Keren Idelman
JDC Ashalim & Israel Unlimited Fellow | Jerusalem, Israel
×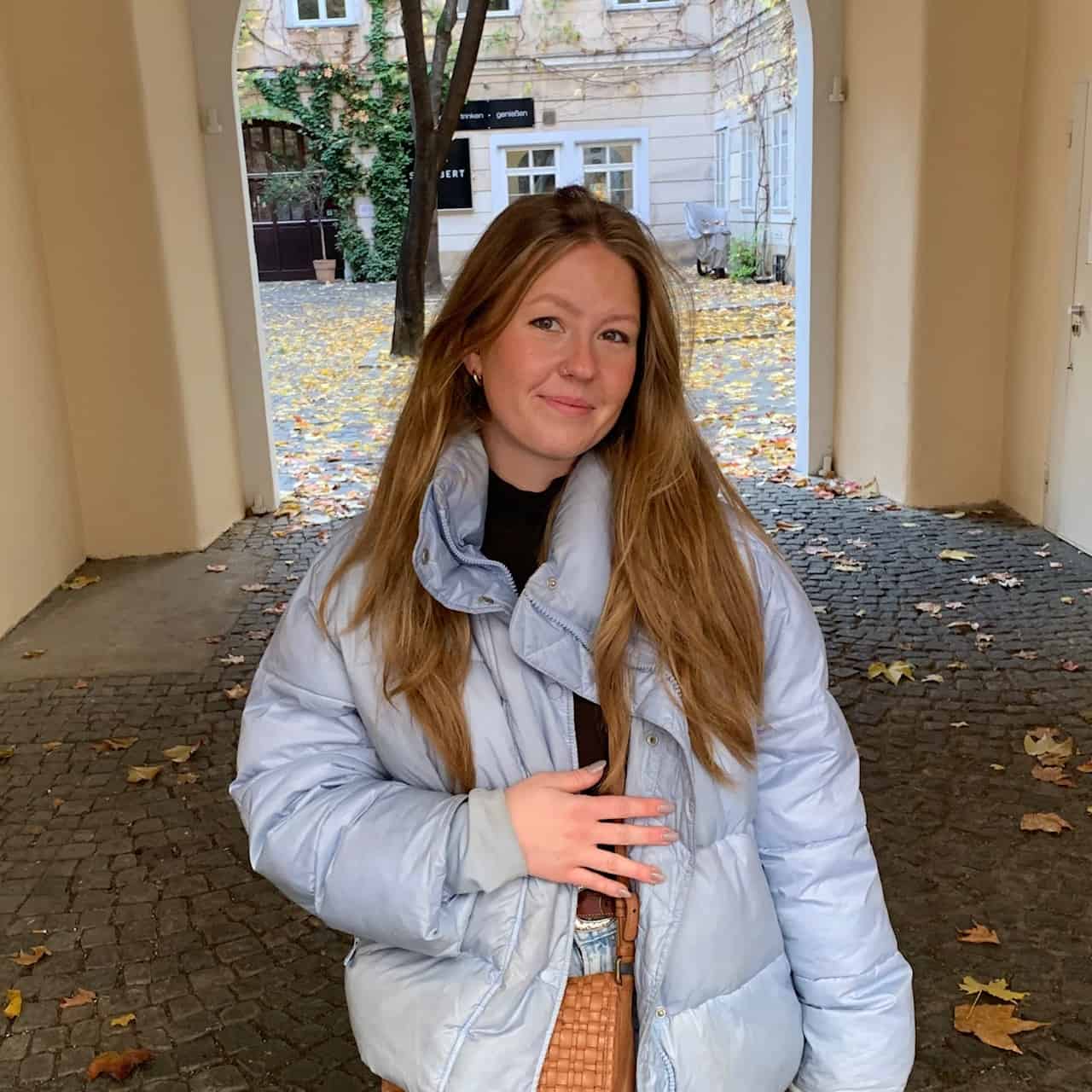 Keren Idelman
JDC Ashalim & Israel Unlimited Fellow | Jerusalem, Israel
Keren Idelman is a recent graduate of Syracuse University where she double majored and received a Bachelor of Music in music education and music history and cultures. Born in Israel to Russian immigrant parents Keren was always active in her Jewish community, often through USY (United Synagogue Youth) or volunteering at her synagogue. Her summers were spent at Camp Livingston, Indiana where she further explored her Jewish identity. In college, Keren was fortunate to play an active part in Hillel. She served as a member of the Syracuse Hillel Jewish Student Union executive board as well as being Israel chair and being a leader for several fellowships.
Now, Keren teaches private piano lessons and music enrichment classes in her community. She is looking forward to teaching in an elementary school in the coming years as well as attending graduate school for choral music education. Keren speaks English, Russian, Hebrew and French. In her free time, Keren likes to hike, read, play piano and walk her dog.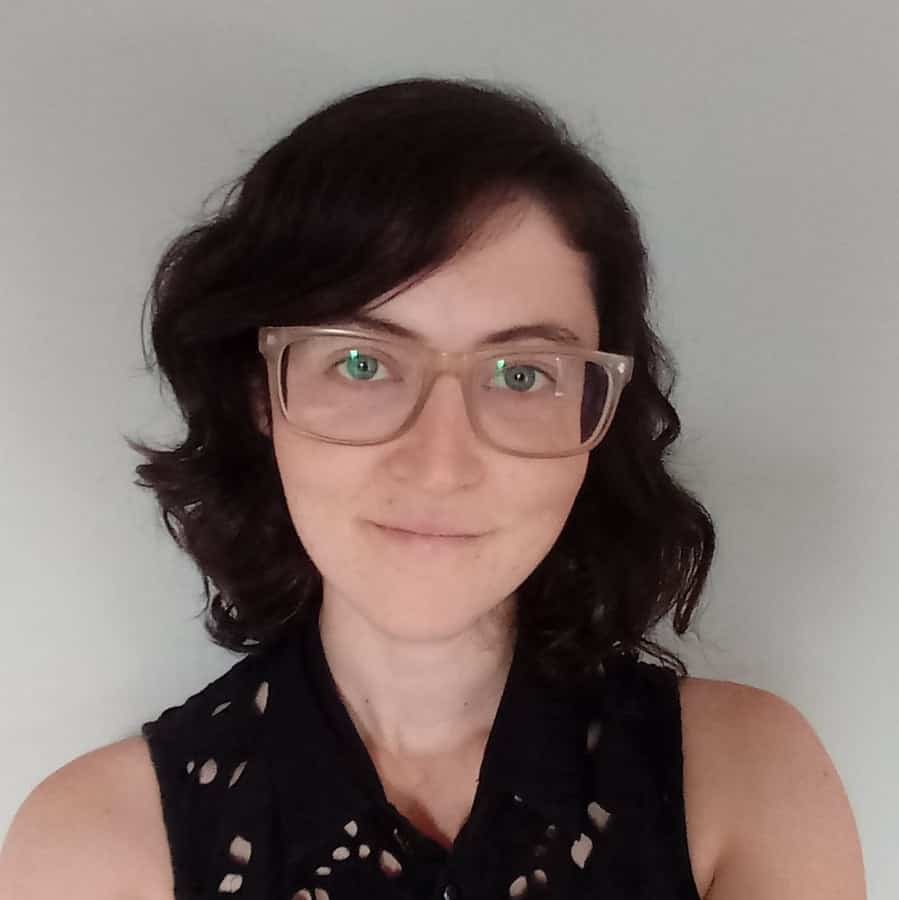 Rebekah Quixano Henriques
Gabriel Project Mumbai Fellow | Mokhada, India
×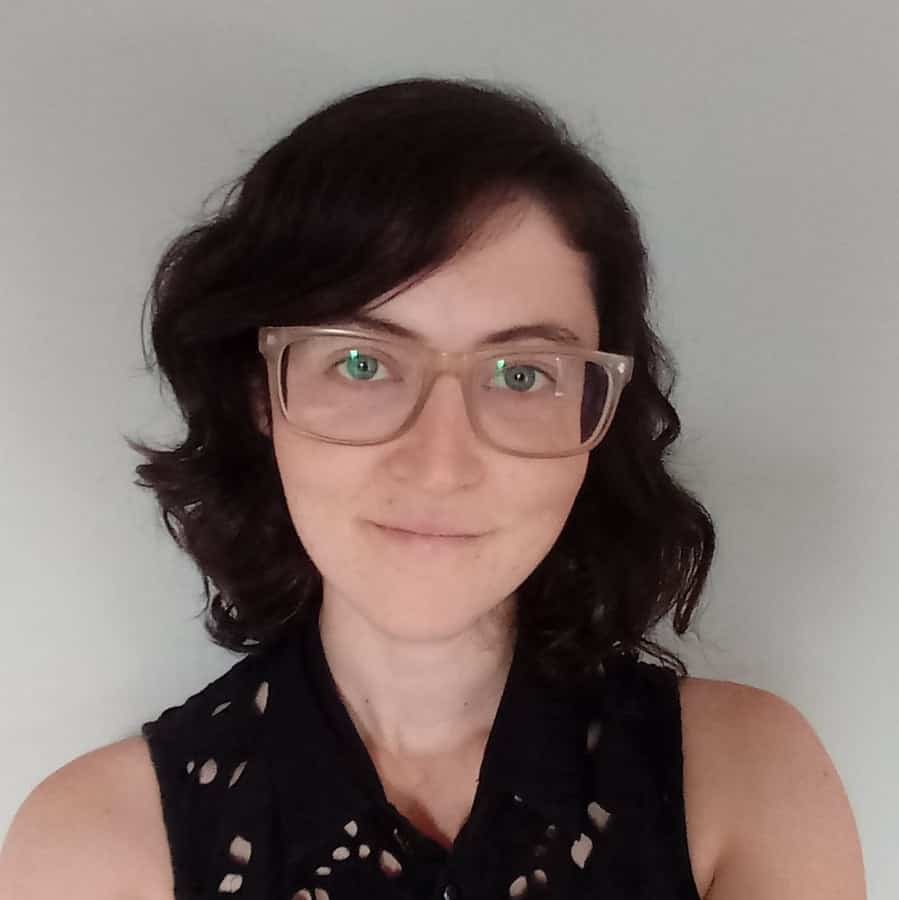 Rebekah Quixano Henriques
Gabriel Project Mumbai Fellow | Mokhada, India
Born in North London, UK, Rebekah started out by working in Journalism (Jewish News, The Spectator). She then went on to study studying Modern Languages (Hispanic Studies and Italian) at University of Birmingham, UK. While studying, she volunteered at FoodCycle Birmingham Aston where she led a group of 10 volunteers each week in turning 200kg of surplus food from supermarkets into free three-course meals for around 50 guests a week. As part of her degree, she studied in Santiago de Compostela, Spain where she volunteered at Cottolengo, a charity supporting women with cerebral-palsy and other disabilities. She spent a further 6 months studying in Bologna, Italy and volunteered with Antoniano, a charity supporting migrants and the homeless. In 2020/21, Rebekah studied her Masters in International Development in Barcelona, Spain. Shortly after she began as the Communications and Engagement Coordinator at Tzedek, a development charity working with Indian and Ghanaian partners. Most recently, she has been at World Jewish Relief, focusing on social justice education, Search Engine Optimization, grant management, and support of programmes and partners in Ghana and Rwanda. Rebekah has also recently organized and hosted an International Conference on Domestic Violence and Human Rights. Overall, Rebekah has a passion for programmes facilitating social mobility, baking, salsa and Lindy Hop dancing.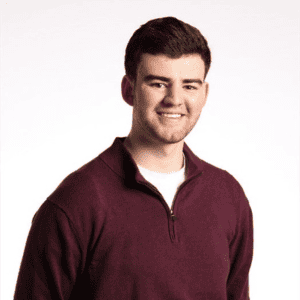 Sam Kapner
JCC Warsaw Fellow | Warsaw, Poland
×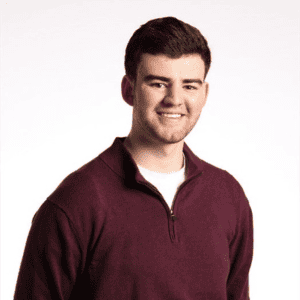 Sam Kapner
JCC Warsaw Fellow | Warsaw, Poland
Sam Kapner most recently worked as the Operations Associate at the University of Maryland Hillel. Prior to Hillel, Sam attended the University of Texas in Austin where he studied International Relations and Government. While in Austin, Sam was heavily involved in his campus Jewish community and through his pro-Israel activism worked to lobby policymakers across the state. Sam worked at the Texas Hillel for three years and was an on-campus tour guide for two. He was a part of the LBJ School's Clements Center for Public Policy, first as an avid attendee of their many events, and then as an undergraduate fellow. Sam is originally from the DC metropolitan area, so foreign affairs and history have always been a topic of conversation at the dinner table and among friends. In his free time, Sam enjoys hiking, playing and watching sports, and taking weekend trips around Maryland and when he's able, across the country. Currently, Sam is a head coach for an adult Special Olympics basketball team. Coaching Special Olympics and volunteering with his local special needs communities have been a constant throughout Sam's life.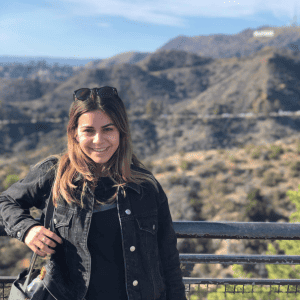 Stephanie Hausman
JDC Fellow | Melbourne, Australia
×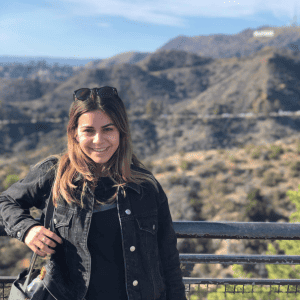 Stephanie Hausman
JDC Fellow | Melbourne, Australia
Stephanie is a graphic designer, video editor, photographer, and digital content strategist. Graduating with dual degrees in advertising and marketing from Syracuse University in 2020, she knew she wanted to do something creatively fulfilling. She currently works as a Digital Production Assistant at NBCUniversal creating content for the Maury Show, Karamo Show, Jerry Springer Show, and Steve Wilkos Show. As a woman with many hobbies, Steph loves to make jewelry, paint, design poster art, and play on her kickball team after work.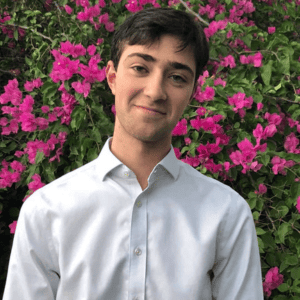 Ziv Levinson
Gabriel Project Mumbai Fellow | Mokhada, India
×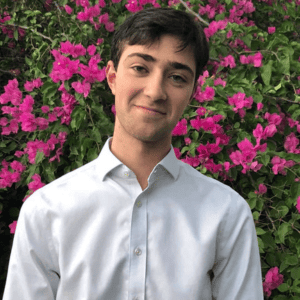 Ziv Levinson
Gabriel Project Mumbai Fellow | Mokhada, India
Ziv was born in 2001, in London to a modern orthodox Jewish family. He attended both Jewish primary and secondary schools until A Levels, where he transferred to Wentworth college to study History, Politics and English Literature. In terms of employment, Ziv first started teaching Hebrew reading to a child with learning difficulties in his community from the age of 15, and later joining Aleph learning centre cheder weekly to teach classes of children Hebrew reading from the age of 16-18. Ziv also worked in a restaurant from ages 17-18, as well as working in a Deli for 3 months aged 20. Ziv has spent muchg of his teenage years volunteering within his Jewish community as well as outside of it, starting with being a Bnei Akiva youth leader from the ages of 16-19 including weekly activities as well as summer and winter camps. Ziv has also volunteered as a youth leader with Tribe in the summers of 2018 and 2019, in Ghana and Scotland respectively. Ziv also volunteered occasionally at NLAH weekly food drop-in across the ages of 15-19. Whilst at University, Ziv volunteered at Saalam-Shalom charity when possible. Ziv's hobbies include drawing, reading, cycling and bouldering.