The Global Jewish Service Corps Fellowship
Volunteer overseas with JDC, the world's leading Jewish humanitarian organization, in a year-long, paid fellowship.
Invest in developing Jewish and non-Jewish communities around the world and in your own leadership development – all through a Jewish lens.
The JDC Entwine Global Jewish Service Corps Fellowship (JSC) offers young Jews the opportunity to directly engage with JDC's global mission while actively fulfilling the value of global Jewish responsibility.
Launched in 1987, the JSC Fellowship places recent college graduates and young professionals in year-long service opportunities in global communities served by JDC. Today, the JSC Fellowship is internationally recognized for providing leadership development through global service with a Jewish values lens.
Currently accepting applications from the UK and Ohio only for the 2022-2023 Jewish Service Corps Fellowship.
WHO IS AN IDEAL CANDIDATE FOR THE JSC FELLOWSHIP?
JSC Fellows are emerging and rising young leaders in their 20s and 30s who have demonstrated interest in public service or humanitarian work and global Jewish causes. Successful candidates are independent, mature, and flexible. They have a sense of adventure, balance humility with curiosity and exhibit strong interpersonal skills. They have some work experience and a college degree or equivalent. Knowledge of foreign language(s) and Jewish education is a plus, but not a requirement.
Know someone who would be a good fit for the JSC Fellowship? Nominate them HERE. 
WHAT DOES THE FELLOWSHIP INCLUDE?
Fellows are matched with communities seeking someone with their talents and skills. Through their field placements, Fellows contribute to community life while developing their leadership capacity and knowledge of global Jewish causes. Ongoing learning, including three leadership retreats and monthly coaching, support the fellow's growth, developing leaders who have a global mindset and a powerful skillset.
WHERE DO JSC FELLOWS SERVE?
JDC works in over 70 countries around the world. In recent years, Fellows have served in locations like Hungary, India, Israel, Poland, Rwanda, and Ukraine.
Responsibilities have included: facilitating leadership training for teens and young adults in the Former Soviet Union; working with Israel's most vulnerable populations; running programs at the Agahozo Shalom Youth Village in Rwanda; developing Jewish enrichment programs for kids and families across the globe; assisting JDC offices with social media content and communications.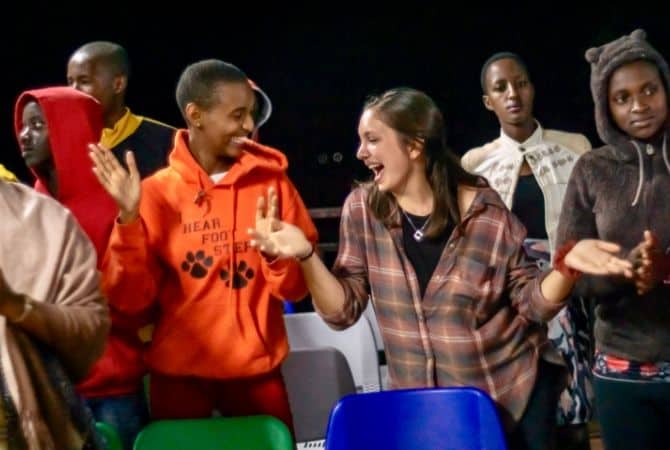 Rwanda
Immerse yourself and build real connections alongside a new community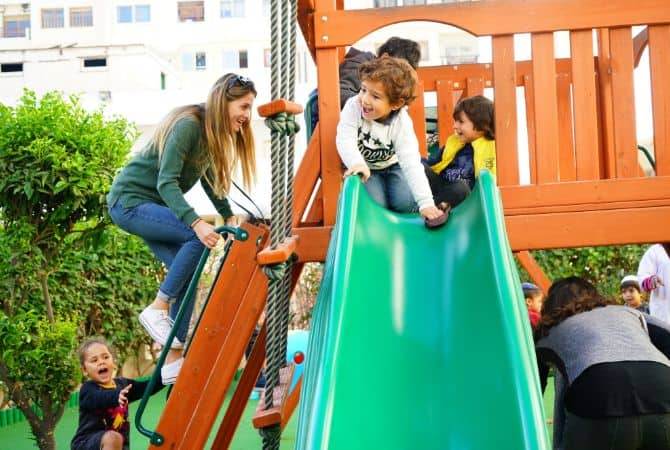 Israel
Engage with children at JDC-supported Jewish Community Centers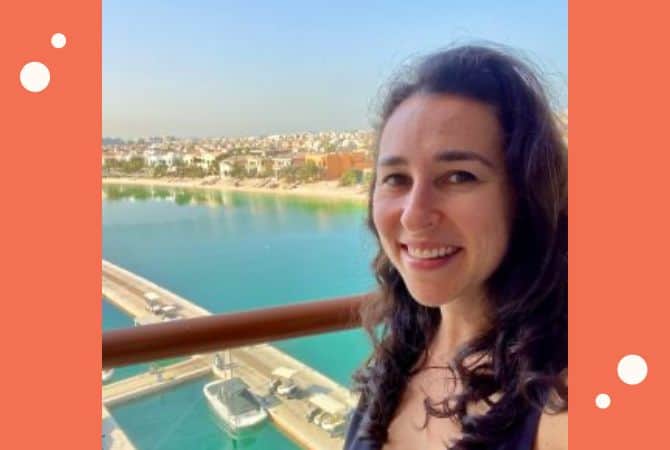 UAE
Gain a new perspective while taking in the local sights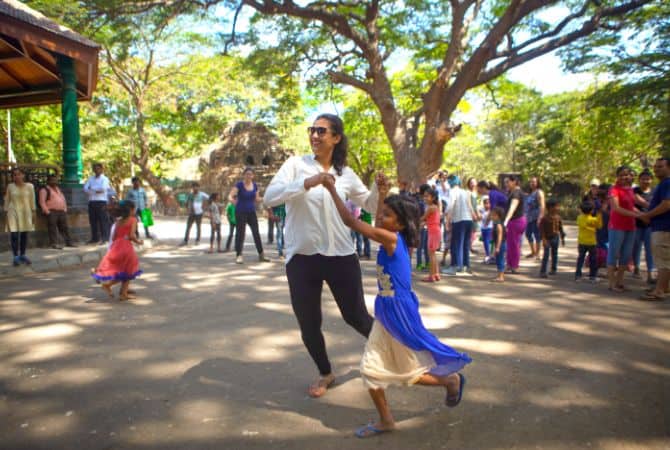 India
Experience the culture through unique interactions with the local community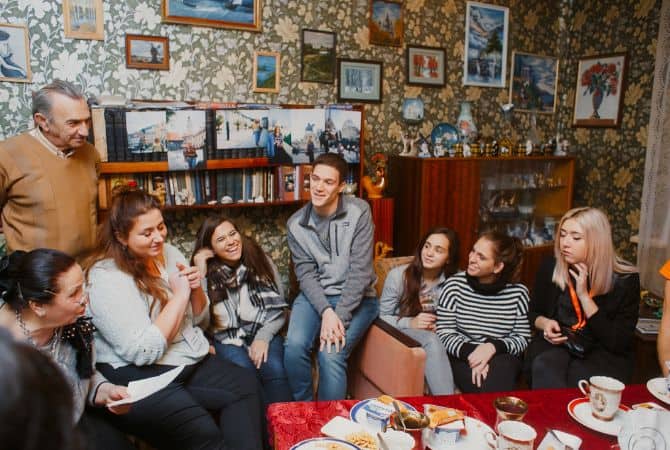 Ukraine
Exchange in meaningful conversations with the people who have lived through the history of the location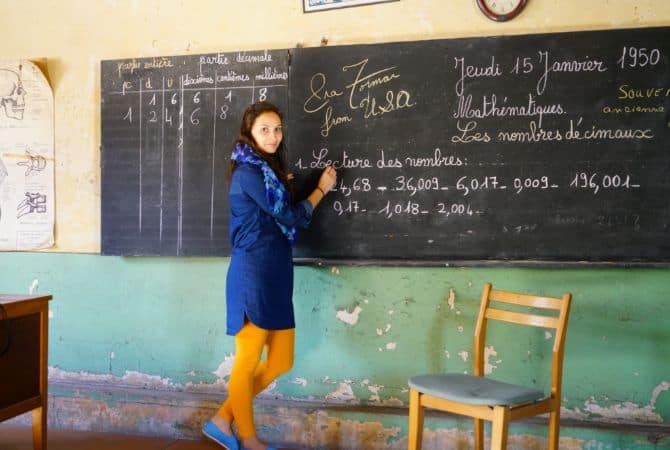 Morocco
Gain unparalleled experience through a placement that plays to your personal and professional strengths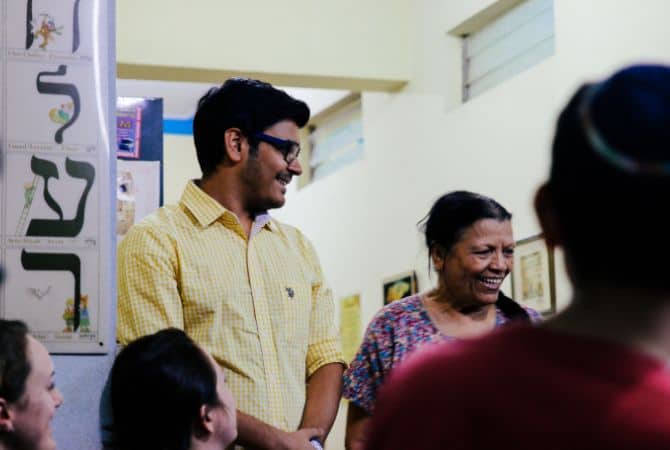 India
Organize events around Jewish culture and holidays while learning about local traditions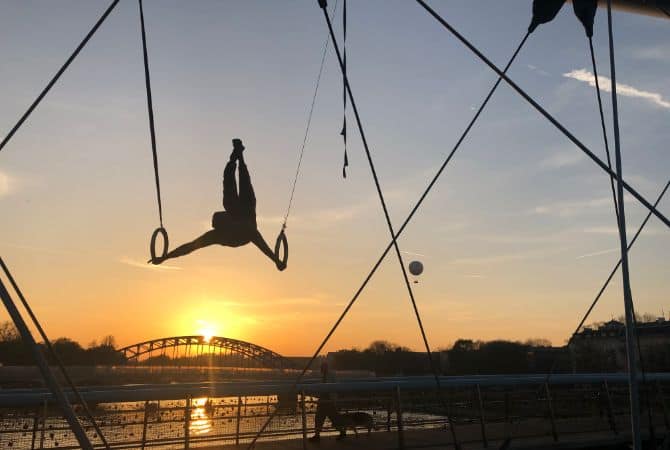 Poland
Go beyond the tourist sites, travel like a local and experience the uniqueness of your location
APPLICATION & SELECTION PROCESS
The JSC selection process is rigorous and designed to identify the top candidates. A complex matching process encompassing several interviews ensures that each placement is filled by a candidate with the necessary qualities, skills, and talent to have a successful JSC experience.
APPLICATION TIMELINE:
Applications for the 2022-2023 Jewish Service Corps Fellowship are currently open only for those from the UK and Ohio. Please complete the below form to receive access to the application and recommendation form.  Read more about the application process in our FAQs.
2021-22 JEWISH SERVICE CORPS FELLOWS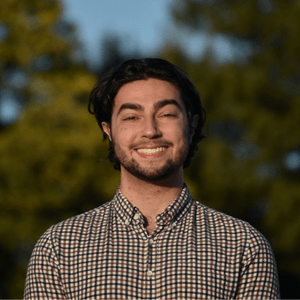 Amit Gerstein
Soref Fellow | Agahozo-Shalom Youth Village, Rwanda
×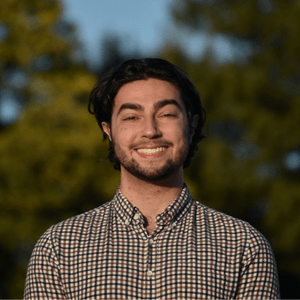 Amit Gerstein
Soref Fellow | Agahozo-Shalom Youth Village, Rwanda
Amit is a recent graduate from the George Washington University with a Major in International Affairs and a Minor in Anthropology. He previously served as a JSC@home Fellow with JDC's Global Response & Innovative Development department in Jerusalem, Israel. Amit is particularly interested in using anthropology to understand public health and human rights advocacy work and how they can be improved. In his free time, Amit loves to play guitar, try new things, and endlessly watch animal videos on YouTube.
Amit is serving at the Agahozo-Shalom Youth Village (ASYV) in Rwanda. ASYV enables vulnerable youth to realize their maximum potential by providing them with a safe and secure living environment, health care, education and necessary life skills.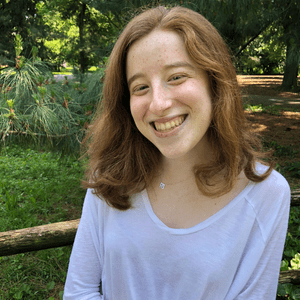 Ariel Inker
Kahane Fellow | Jerusalem, Israel
×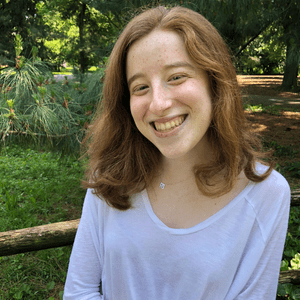 Ariel Inker
Kahane Fellow | Jerusalem, Israel
Ariel is a New York native and a recent graduate from List College, The Columbia-JTS Joint Program, where she studied Psychology and Jewish Ethics. Ariel was very active on Columbia's campus, most notably serving as co-president of Columbia-Barnard Hillel's Interfaith council and as chair of community service for JTS. In these roles, Ariel was able to bring her love of interfaith dialogue and chesed to the greater JTS/Columbia community. Off-campus she worked numerous internships in public health, including at the NYC Department of Health. Ariel has spent her life in Jewish spaces, including SAR High School and a gap year at Midreshet Harova in Jerusalem. She credits her most significant Jewish experience to the summers she spent at Camp Stone as a camper and counselor. She hopes to bring these Jewish values to her work as a JSC Fellow. In her free time, Ariel likes to read, hike with friends and do yoga.
Ariel is serving as the JSC Fellow at Israel-Unlimited, JDC-Israel's Center for Disabilities department, developing programs to meet the needs of Israel's disabled and to advance independent living and integration of people with disabilities into Israeli society.
Diana Szteinberg
JDC-Pears Fellow | Jerusalem, Israel
×
Diana Szteinberg
JDC-Pears Fellow | Jerusalem, Israel
Diana was born in Buenos Aires, Argentina and grew up in Santa Cruz, Bolivia. She left home for her undergraduate degree in Environmental Science at Lawrence University in Wisconsin, USA. At university, Diana became interested in exploring the power that communities have to create change and the role that policy plays in this. Eager to learn more about this, she volunteered with Habitat for Humanity and Glamour Gals and sat on several boards of campus organizations, including serving as the president of Lawrence International. After graduating, Diana worked as an environmental consultant in Bolivia for one year, before deciding she wanted to shift her career towards urban and sustainable development. She moved to London, UK and completed two internships with Tzedek and the London Sustainability Exchange before working at Centre for London, the capital's dedicated think tank. Diana is also a volunteer of the Young WIZO committee, One Million Mentors, FEAST! and as a show lead for Sofar Sounds London. In her free time, she enjoys playing the guitar and drums, going to concerts, walking, printmaking, eating, tasting new beers and watching great films and shows, all with good friends and family. She also can't wait to travel when it's safe to do so again. Diana believes in the power of communities and is passionate about collaborating with others to solve issues in a sustainable and professional way.
Diana is serving with JDC's Global Response & Innovative Development program in Jerusalem, Israel, helping to support their international development and disaster response projects in non-sectarian communities around the world.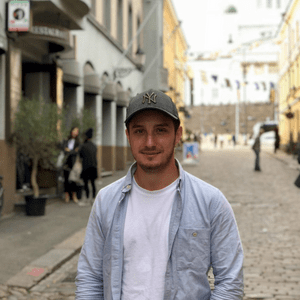 Jake Berger
Dubai, United Arab Emirates
×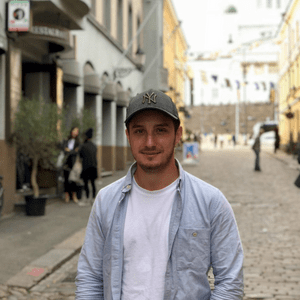 Jake Berger
Dubai, United Arab Emirates
Jake is originally from Manchester, though his passion for Jewish communal service has since taken him around the world. Prior to serving the Dubai Jewish community as a JSC Fellow, Jake most recently lived in London for three years where he worked in public affairs and youth engagement for the Board of Deputies of British Jews, the representative body of the UK Jewish community. Although equally adept at engaging with government officials and young Jews about Jewish communal life, Jake is secretly most proud of the fact that he taught the Education Secretary how to blow the shofar. Jake is a long-term volunteer for Limmud Festival, the UK's largest celebration of Jewish learning and culture. In 2019 he served as Programming Co-Chair and as Shabbat and Innovation Co-Chair in 2020. Separately, Jake co-founded DAVAR, a London-based initiative which fuses Jewish learning and creative expression to create immersive experiences inspired by Jewish themes, in which participants engage with Jewish texts and respond to them by making art. Before moving to London, in 2017-18 Jake served as the JDC-Yesod Jewish Service Corps Fellow in Helsinki, Finland, where he worked in the Helsinki Jewish School and developed a program of engagement for the community's young adults. Jake graduated from the University of Oxford with a B.A. in Psychology & Philosophy (where he also founded the Oxford Schnitzel Society) and was a European Leadership Fellow at the Pardes Institute of Jewish Studies in Jerusalem.
Jake is serving as the JSC Fellow in Dubai, working at the Abraham's Miracles Centre for Learning to better serve the needs of the Dubai Jewish community as it grows and evolves.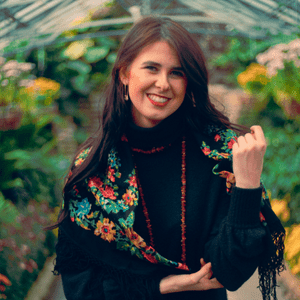 Klementyna Pozniak
Wolf-JDC International Fellow | Krakow, Poland
×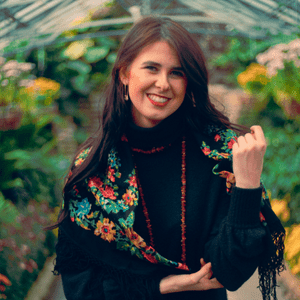 Klementyna Pozniak
Wolf-JDC International Fellow | Krakow, Poland
Klementyna was born and raised in Poland and currently resides in Cleveland, Ohio. She graduated from Baldwin Wallace University where she studied Communications and Philosophy. Klementyna has interned with the Cleveland Hillel Foundation as well as the JCC Krakow, where she worked with the programming office. For Klementyna, supporting and educating others about Jewish life in Poland has always been important, which is why she was honored to have been selected to be a part of the inaugural JSC@home cohort and work with the JCC Warsaw. Now being able to return to her hometown of Krakow is truly a dream come true. She cannot wait to work with the JCC Krakow team and reconnect with old friend and meet new ones. Klementyna strives to encourage others to learn about Jewish life in Eastern Europe and the former Soviet Union as these areas go through a revival of Jewish life. In her free time, Klementyna enjoys taking care of her houseplants, reading, and sewing.
As the JSC Fellow in Krakow, Poland, Klementyna assists the Jewish Community Center staff in the development of new and innovative programs, as well as in the development of their social media platforms and online presence. She engages with visitors from all over the world teaching about emerging Jewish life in Poland through interactive tours of the JCC and the community.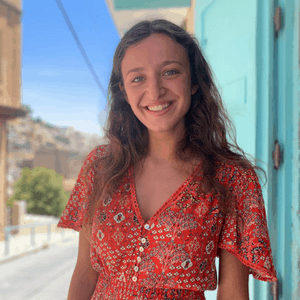 Rachel Mitchell
Donner Fellow | Jerusalem, Israel
×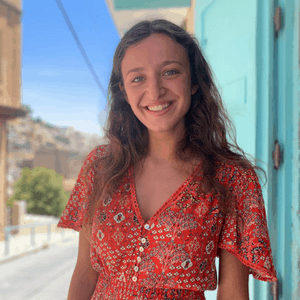 Rachel Mitchell
Donner Fellow | Jerusalem, Israel
Rachel served as the Jewish Education JSC@home Fellow at the Evelyn Peters JCC in Mumbai, India. She was also a Springboard Ezra Fellow at Boston University Hillel. Rachel is a Plan II Honors and International Relations and Global Studies graduate of the University of Texas at Austin. She was also a student in the University of Texas Arabic Flagship Program. Before beginning university, Rachel was a participant in the Nativ College Leadership Program in Israel. She was very active in the Jewish community at UT, serving in several leadership positions including as the Texans for Israel President and as a Campus Engagement Intern for Texas Hillel. She also interned at the Blanton Museum of Art and worked as a religious school teacher at Congregation Agudas Achim in Austin, Texas. In 2013, Rachel participated in BBYO's Ambassadors to Bulgaria summer program, where she was introduced to the JDC and its impact on Jewish communities around the world. In 2017, she participated in Inside Jewish Argentina with JDC Entwine and Texas Hillel. In her free time, Rachel enjoys reading books and traveling to new places.
Rachel is serving as the JSC Fellow in JDC Israel's Ashalim department, which develops initiatives for disadvantaged Israeli children and youth between the ages of 0-25.