The Global Jewish Service Corps Fellowship
Volunteer overseas with JDC, the world's leading Jewish humanitarian organization, in a year-long, paid fellowship.
Invest in developing Jewish and non-Jewish communities around the world and in your own leadership development – all through a Jewish lens.
The JDC Entwine Global Jewish Service Corps Fellowship (JSC) offers young Jews the opportunity to directly engage with JDC's global mission while actively fulfilling the value of global Jewish responsibility.
Launched in 1987, the JSC Fellowship places recent college graduates and young professionals in year-long service opportunities in global communities served by JDC. Today, the JSC Fellowship is internationally recognized for providing leadership development through global service with a Jewish values lens.
WHO IS AN IDEAL CANDIDATE FOR THE JSC FELLOWSHIP?
JSC Fellows are emerging and rising young leaders in their 20s and 30s who have demonstrated interest in public service or humanitarian work and global Jewish causes. Successful candidates are independent, mature, and flexible. They have a sense of adventure, balance humility with curiosity and exhibit strong interpersonal skills. They have some work experience and a college degree or equivalent. Knowledge of foreign language(s) and Jewish education is a plus, but not a requirement.
Know someone who would be a good fit for the JSC Fellowship? Nominate them
WHAT DOES THE FELLOWSHIP INCLUDE?
Fellows are matched with communities seeking someone with their talents and skills. Through their field placements, Fellows contribute to community life while developing their leadership capacity and knowledge of global Jewish causes. Ongoing learning, including three leadership retreats and monthly coaching, support the fellow's growth, developing leaders who have a global mindset and a powerful skillset.
WHERE DO JSC FELLOWS SERVE?
JDC works in over 70 countries around the world. In recent years, Fellows have served in locations like Hungary, Israel, Poland, Rwanda, Budapest and more!
Responsibilities have included: facilitating leadership training for teens and young adults in the Former Soviet Union; working with Israel's most vulnerable populations; running programs at the Agahozo Shalom Youth Village in Rwanda; developing Jewish enrichment programs for kids and families across the globe; assisting JDC offices with social media content and communications.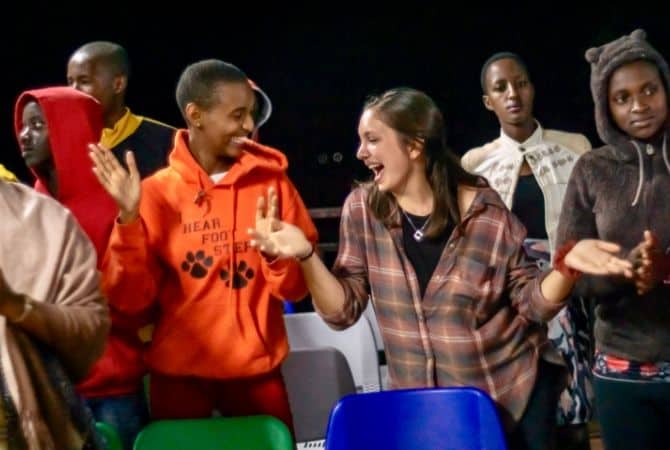 Rwanda
Immerse yourself and build real connections alongside a new community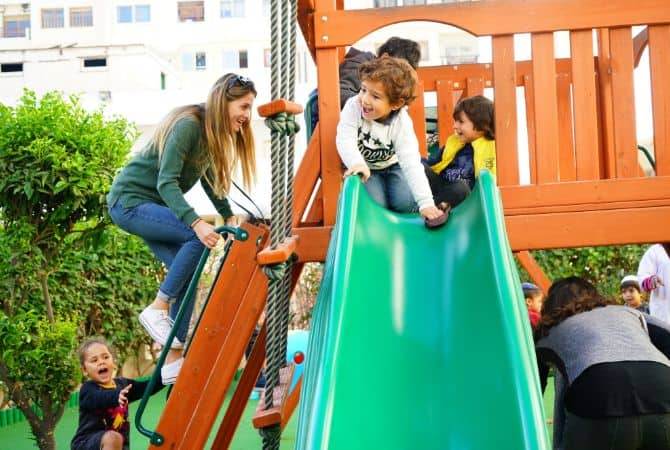 Israel
Engage with children at JDC-supported Jewish Community Centers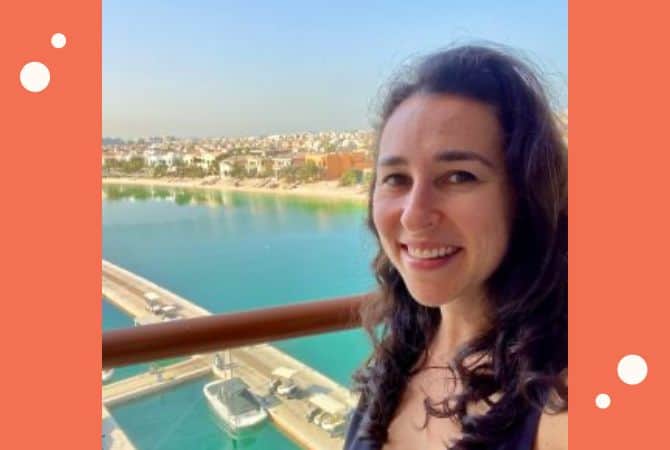 UAE
Gain a new perspective while taking in the local sights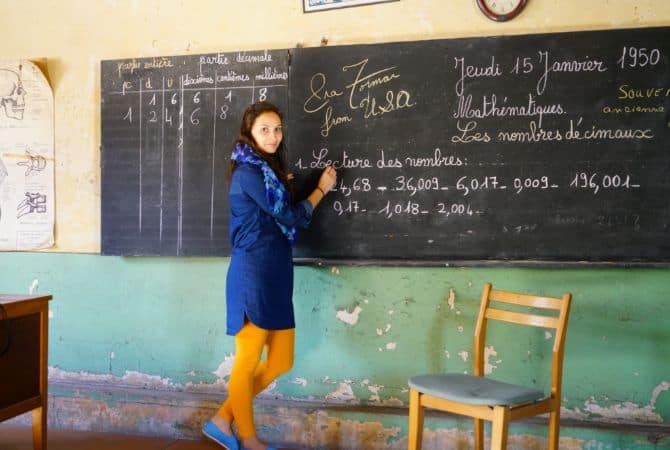 Morocco
Gain unparalleled experience through a placement that plays to your personal and professional strengths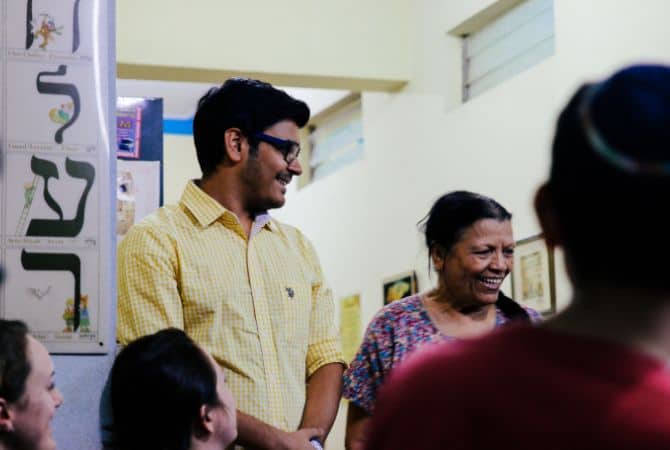 India
Organize events around Jewish culture and holidays while learning about local traditions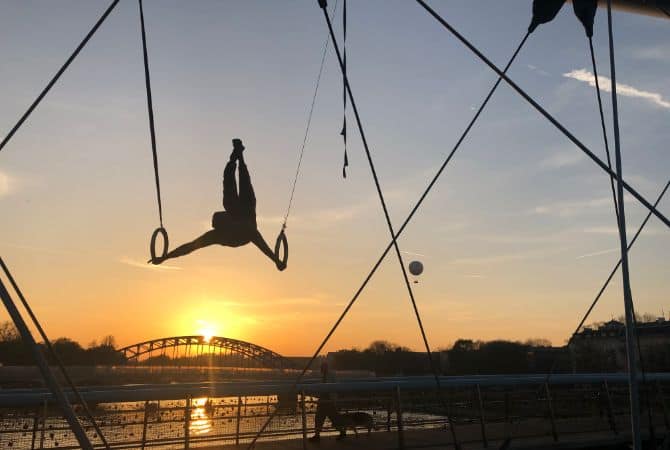 Poland
Go beyond the tourist sites, travel like a local and experience the uniqueness of your location
APPLICATION & SELECTION PROCESS
The JSC selection process is rigorous and designed to identify the top candidates. A complex matching process encompassing several interviews ensures that each placement is filled by a candidate with the necessary qualities, skills, and talent to have a successful JSC experience.
APPLICATION TIMELINE:
Applications for the 2023-2024 Jewish Service Corps Fellowship are currently closed. Read more about the application process in our FAQs.
2022-23 JEWISH SERVICE CORPS FELLOWS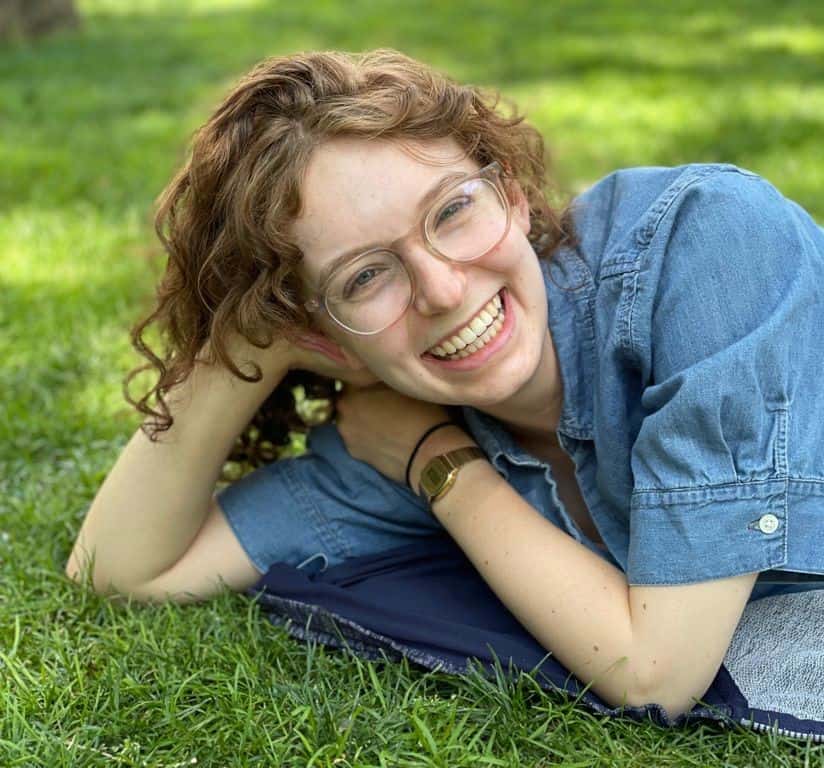 Ali Zak
JDC Ashalim Fellow | Jerusalem, Israel
×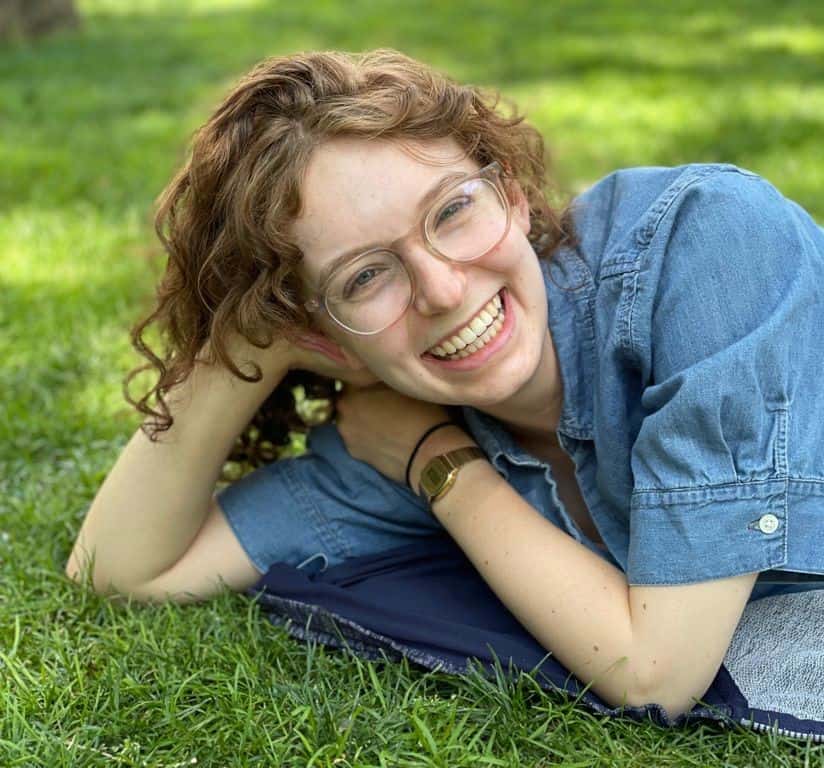 Ali Zak
JDC Ashalim Fellow | Jerusalem, Israel
Ali is currently a very happy student at the Pardes Center for Jewish Studies in Jerusalem where she admires Talmudic logic, ponders the relationship between Jewish law and theology, and supplies the student body with soup when they are sick. Previously she studied philosophy at Washington University in St. Louis, Judaic studies at the Migdal Oz Beit Midrash for women, and spent many hours hiking the trails of her home mountains in the Bay Area. She is interested in pursuing a career fostering religious harmony and is thankful to the multiple nonprofits working to resolve conflicts of religion and state in Israel who have taught her about marriage, divorce, and conversion in Israel. Endlessly curious and often creative, Ali loves to listen to podcasts, make micrographic art, chat with strangers, travel, and host heavily themed Shabbat dinners (costumes required).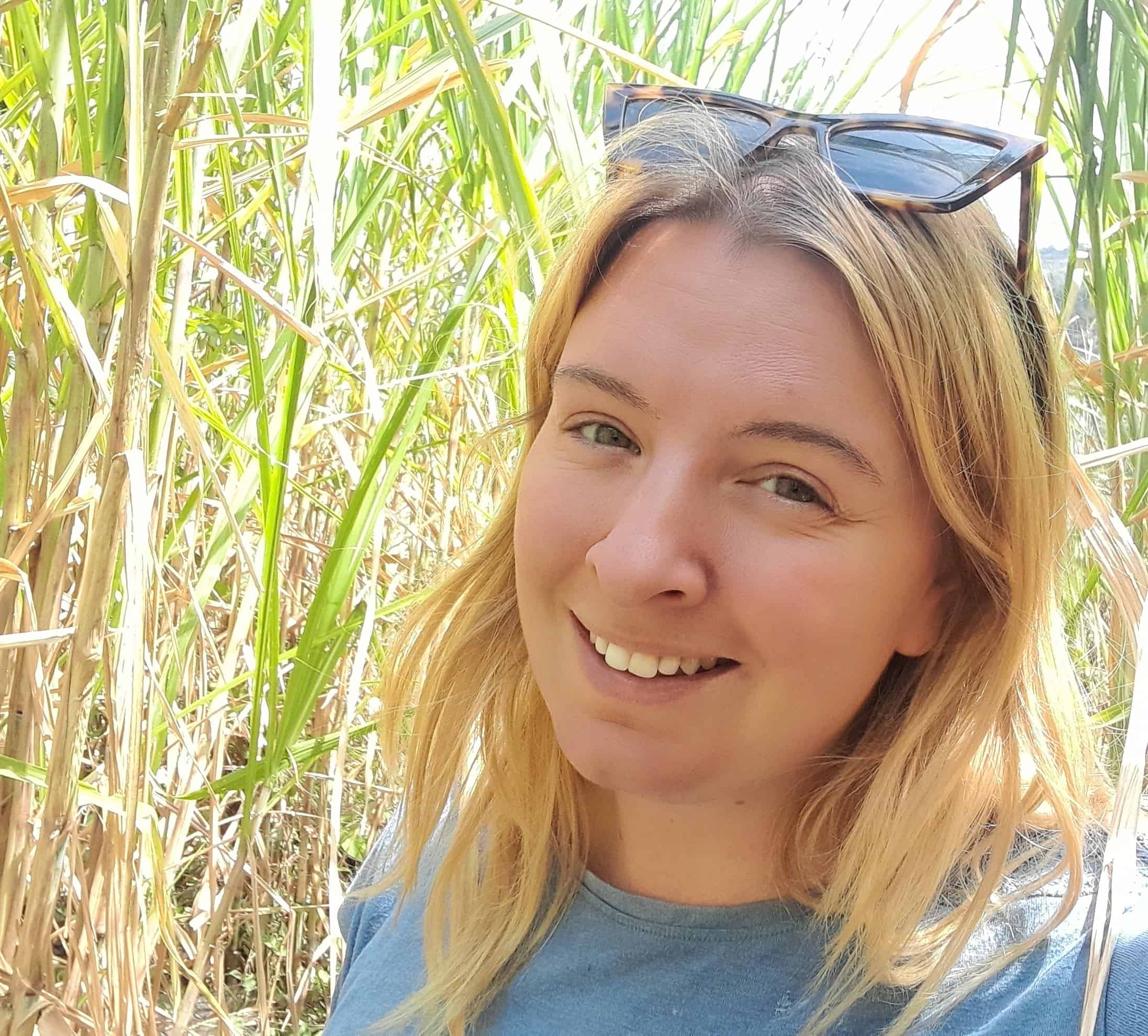 Angela Stoddard
OLAM Fellow | London, UK
×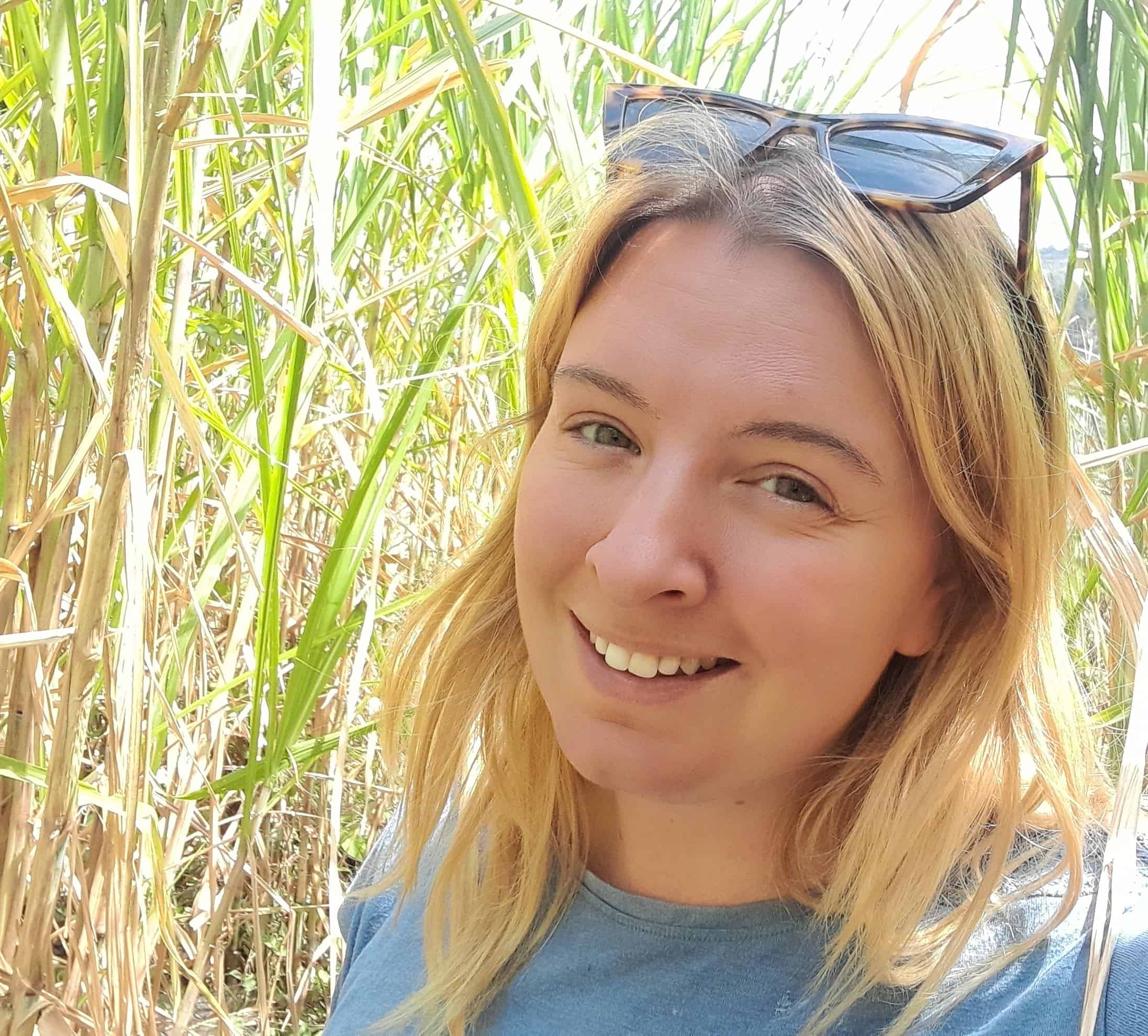 Angela Stoddard
OLAM Fellow | London, UK
Angela Stoddard is an international youth program administrator with over 5 years of experience in the non-profit sector. Her interest in youth development grew from being in the Girl Guides and being selected aged 15 to represent the organization at their World Centre in Mexico. She graduated from the University of Manchester with a Bachelor of Arts degree in Economics and Politics. Angela has been volunteering in Netanya, Israel as part of the Masa Israel Teaching Fellows program. She teaches children who learn English as a third language and enjoys seeing their confidence develop. Previously Angela has lived in Brčko, Bosnia and Herzegovina as part of the European Solidarity Corps program. She lead workshops on peacebuilding and reconciliation in the Omladinski (Youth) center to bring young people of different ethnic backgrounds together. Angela has also lived and worked in Arusha, Tanzania as the Communications Officer for The School of St Jude. This school gives a free education to bright students from poor backgrounds. Angela has a passion for wildlife and in her free time enjoyed going on safari and seeing elephants, giraffes, lions and leopards in the wild. Angela also has a passion for watersports. She is an Assistant Sea Scout Leader in the 2
UK and gave back to the local community by giving local children the opportunity to go kayaking on the local rivers.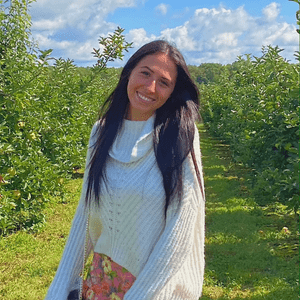 Dalia Handelman
Krakow, Poland
×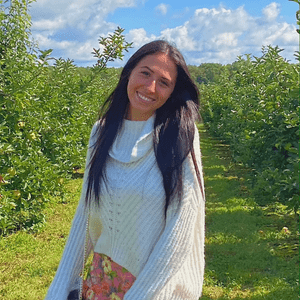 Dalia Handelman
Krakow, Poland
Dalia Handelman is finishing her Senior year at the University of Delaware, where she is a member of the World Scholars program studying Interpersonal Communication and Jewish Studies. Dalia is passionate about Jewish community engagement, international affairs, and advocating for important issues. As a member of the World Scholars Program, she spent her first semester studying in Madrid, Spain, and her sophomore year as an active member of the International House community building networks across national and cultural boundaries, bolstered by subsequent travel to Israel, Hungary, and Italy. As a University of Delaware Summer Scholar, Dalia worked on the Jewish Historical Society's community engagement oral history research project. She interviewed Jewish senior citizens about their life experiences, deepening her interest in Jewish history and culture. Dalia was invited to complete an independent study with Professor Roger Horowitz who supervised her Summer Scholar project. Dalia presented research, mentored students, and helped evaluate student projects. Dalia also worked as a Community Engagement intern with the University of Delaware Hillel. She was responsible for Jewish community building for students, conceived, and implemented educational/developmental programs, and helped strengthen the overall Jewish community on campus. In addition, Dalia pursued her passion for advocating for important issues as Jewish Women International's program intern. She worked on projects to raise awareness of sexual assault, domestic abuse, and healthy relationships on college campuses. She designed her own event centered on policy and advocacy for women's rights.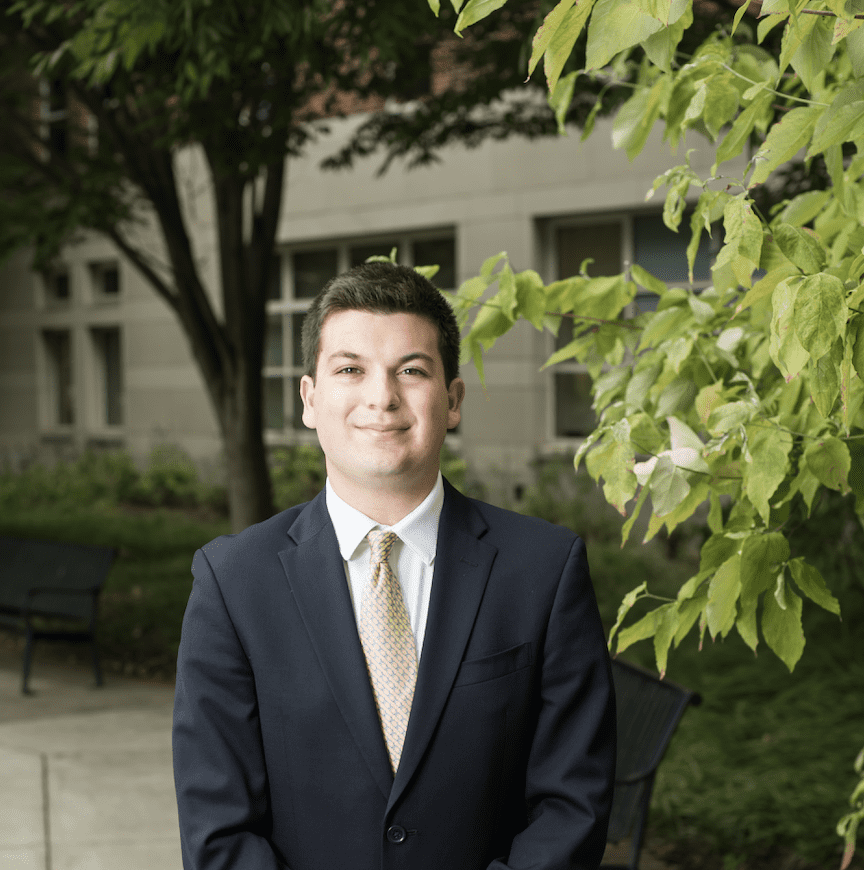 Dan Alpert
JCC Budapest Fellow | Budapest, Hungary
×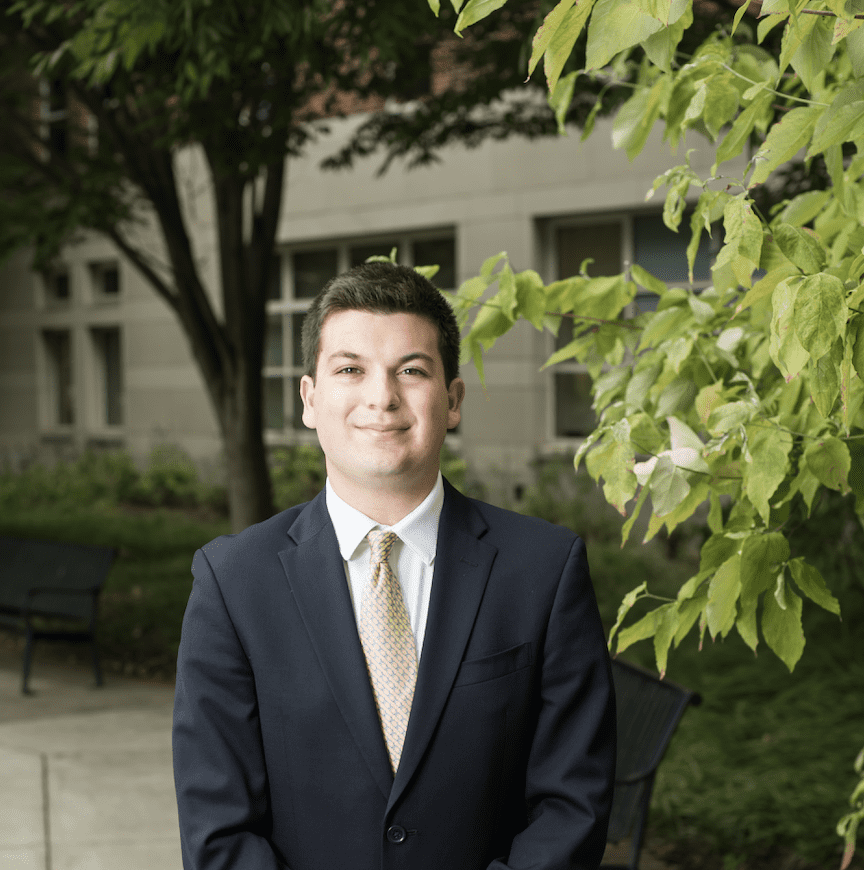 Dan Alpert
JCC Budapest Fellow | Budapest, Hungary
Dan Alpert is a recent graduate of the Robert H. Smith School of Business at the University of Maryland where he received a Bachelor of Science in marketing and minors in Jewish Studies and International Development and Conflict Management. Currently he works for a Democratic candidate running for governor of Maryland where he serves as the Operations Director. Throughout his time at the university, Dan has served in a wide variety of leadership roles, most notably as the Student Body President where he allocated $800,000 to support student services on campus including providing free menstrual health products, creating 48 student jobs, and initiating a first generation-low income summer program. In other roles, Dan has served as a marketing intern at an international non-profit operating in 40+ countries and as the Student Liaison to the College Park City Council. In his capstone to international development class, Dan had the opportunity to consult a community-based organization in Kenya looking to expand their capacity building trainings which spurred his interest in the intersection of business and development. In his free time, you can catch Dan watching all types of sports, specifically international ones like cricket, rugby, and more! You can also find him reading books about history or hiking some beautiful trails in Maryland.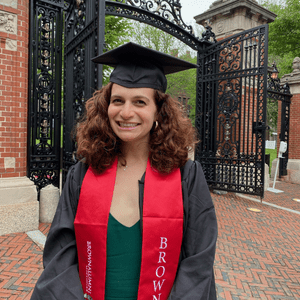 Jordana Siegel
JCC Krakow Fellow | Krakow, Poland
×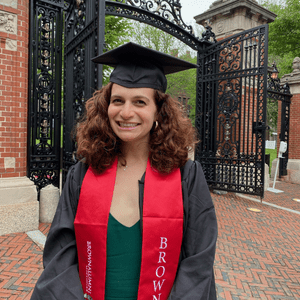 Jordana Siegel
JCC Krakow Fellow | Krakow, Poland
Jordana grew up in Palo Alto, California. She graduated from Brown University in May 2020, with concentrations in both Urban Studies and Behavioral Decision Sciences. For the past two years, Jordana has been working as an Associate Product Manager at Visa in San Francisco. While in college, Jordana served on the Brown-RISD Hillel's Board of Trustees and planned the first annual Hillel Formal. Jordana spent a semester abroad in Berlin, where she immersed herself in the Jewish community and the complex history of the city. After her learnings in Germany, Jordana received a Giuliano Fellowship to spend time in Bucharest, Romania studying the design and architecture of the city and how it conveys its history. In her free time, Jordana loves to ski, explore museums and eat ice cream with friends.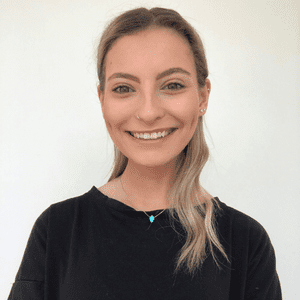 Lauren Lewis
Agahozo-Shalom Youth Villiage (ASYV) Fellow | Kigali, Rwanda
×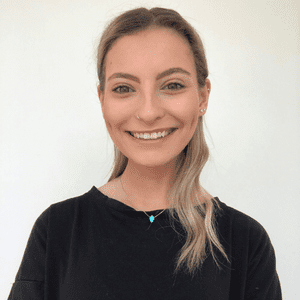 Lauren Lewis
Agahozo-Shalom Youth Villiage (ASYV) Fellow | Kigali, Rwanda
Lauren, originally from Manchester, England, is passionate about supporting women's financial empowerment and improving access to water, sanitation and hygiene. She graduated from Leeds Beckett University with a degree in Politics with Global Development. Alongside her studies, she worked part-time as a Disability Support Worker and was also the Program Associate for RISE by Sundara. Through her work, Lauren has supported communities in England, Nigeria, Ghana, India, Tanzania, Nepal, Haiti, Indonesia, Zimbabwe and Kenya. Lauren has travelled to over 25 countries and has previously volunteered as a Summer Jewish Service Corp in India with Gabriel Project Mumbai. Aside from travelling, Lauren's hobbies include ice-skating, sewing and practicing yoga.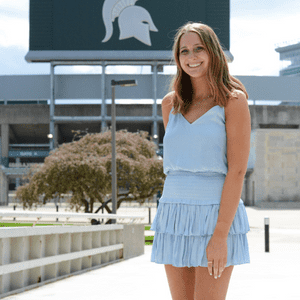 Maya Rosen
Helsinki, Finland
×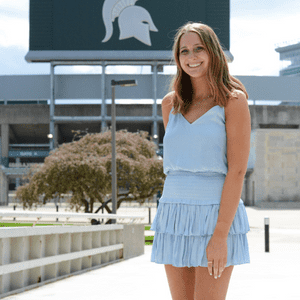 Maya Rosen
Helsinki, Finland
Maya Rosen, 22, is currently working for Michigan State University (MSU) Hillel as the Engagement Associate. She graduated from MSU with a B.S. in Psychology and a minor in Youth and Society. Maya's hobbies include baking, cooking, figure skating, and any adventure outdoors! She has always had a passion and interest for helping people and making a difference in the world. Maya is currently a volunteer with the JDC Global Virtual service which has provided a very valuable opportunity for both Maya and the various participants with whom she interacts to learn from each other.
In high school she was active in YFTI (Youth Federation of Temple Israel) and held various positions, including the yearly planning of the JARC Hanukkah dinner which afforded special needs adults a fun and interactive celebratory event. Maya grew up attending Tamarack Camp every year as a camper and eventually became a counselor which further fostered her love for Judaism.
In college, Maya's involvement with Hillel at MSU further afforded her the opportunity to learn and develop her Jewish identity. Serving on Hillel's Jewish Student Union Board as well as participating in a Hillel internship working with Birthright recruitment has pushed her boundaries of creativity, planning, and engagement for and with the Jewish community on campus. Each of these roles has rewarded Maya with the opportunity for further exploration and development of her Jewish identity and ignited her passion for helping others.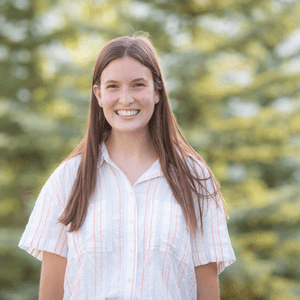 Sophia Fineberg
JDC Israel Unlimited Fellow | Jerusalem, Israel
×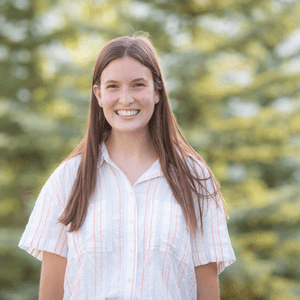 Sophia Fineberg
JDC Israel Unlimited Fellow | Jerusalem, Israel
Sophia is from Dallas, Texas and graduated from Barnard College and the Jewish Theological Seminary in May 2022 with degrees in psychology and Talmud. Throughout college, she taught Hebrew school, worked in JTS admissions, with Camp Kesem, and was extremely involved in the Columbia/Barnard Hillel community. She has spent the past four summers at camp, first Camp Young Judaea in Texas and then Camp Ramah in Wisconsin.
As the director of operations for Camp Kesem, she planned and executed a week-long virtual summer camp for children with parents experiencing cancer. This involvement has been tremendously meaningful for Sophia. As student president of Columbia/Barnard Hillel, she focused on bringing members of different religious communities together to create a greater unity among diverse Jews. Her work at Hebrew school and camp piqued her passion for working with children, and the unique challenges her students and campers faced during COVID have inspired her to pursue a degree in social work.
In her free time, Sophia loves running, yoga, spending time with friends and family, cooking, and reading.