in partnership with the Marlene Meyerson JCC Manhattan
12 hours over 5 days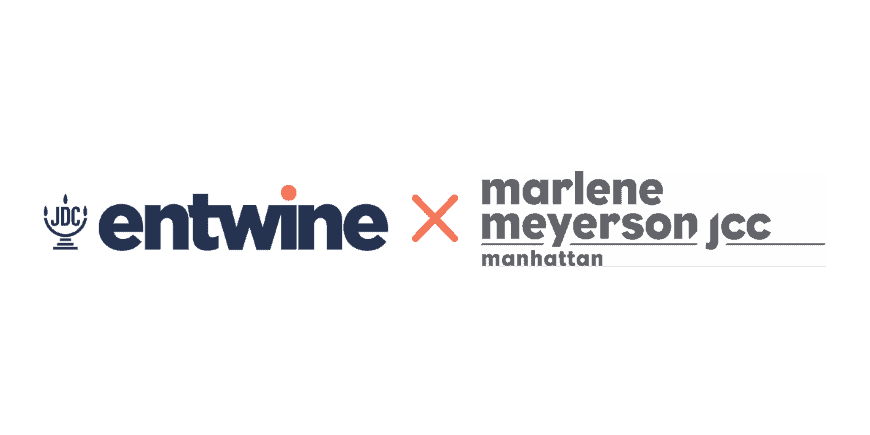 Explore Israel through a new lens and connect with New York-based Jewish young professionals on this one-of-a-kind JDC Entwine Virtual Insider Trip experience.
JDC is at the forefront of social change in Israel. On this virtual trip, we will learn about Israel's most vulnerable populations and engage with JDC's work with the Arab Israeli and Ultra-Orthodox communities. As a group, we'll also delight in the sights, sounds, and tastes of Israel through sensory experiences such as cooking lessons and musical performances, all while learning how we can support the global Jewish community.
Program costs include:
-local speakers and guides
-cultural activities
-donation to community members
-materials and supplies
Learn how JDC promotes social change in Israeli society with a focus on the Ultra-Orthodox and Arab Israeli sectors
Connect with Arab Israeli women who are exploring higher education and joining the job market, many of whom are the first women in their families to do so
Engage with JDC's work with at-risk youth who chose to leave the Ultra-Orthodox community and are seeking to build a new support system
Cook with an Arab Israeli chef while engaging in local culinary traditions
Meet Ultra-Orthodox artists trying to bridge the gap between their communities and mainstream Israeli society through film, TV, writing, and art
" Travel carries with it the curse of being at home everywhere and yet nowhere, for wherever one is some part of oneself remains on another continent."
– Margot Fonteyn
What is a Virtual Insider Trip FAQ
Am I able to participate if I cannot attend all the sessions? 
Our expectations for joining an Entwine Virtual Insider Trip are that participants will be available for the entire program. Typically, this consists of about 12 hours over the course of five days. We have worked closely with our staff in the regions to craft a full experience and each component contributes to the overall goals of our program. If the timing does not work out for you, no problem! We will find another trip you can join that works with your schedule. 
What is the anticipated time commitment of this program and do I need to take days off work to participate? 
Entwine Virtual Insider Trips typically run from Sunday to Thursday and require a time commitment of about 12 hours. Three hours of programming will take place on Sunday, April 25th. Around 2- 2.5 hours of programming will be scheduled on the remaining days between the hours of 11 AM-10 PM EST. Taking off work will depend on your schedule and the time zone of the region we are visiting. We will share all schedules and necessary information with you in advance of the trip.
What materials/ technology do I need to join the trip  
Our primary platform will be Zoom. You will need to join from a computer with a web camera to access many of the interactive features being utilized. We will also use WhatsApp to communicate with the group.  
Can I participate if I have already traveled with JDC Entwine to Israel?  
Yes! We welcome new applicants as well as alumni on our Virtual Insider Trips. 
Does participating in this program preclude me from being able to participate in a future in-person trip? 
Entwine's goal is to ensure that all participants in our programs take the learning from the experience and apply it to their local communities. One of the things we look for in returning applicants/alumni is how they were able to bring their global experience home. You are more than welcome to apply to any future trips and we are excited to see how you have taken this experience with you so that we can properly assess if another Entwine program is a good fit. 
About The Marlene Meyerson JCC Manhattan
The Marlene Meyerson JCC Manhattan creates opportunities for people to connect, grow, and learn within an ever-changing Jewish landscape. The Selma and Lawrence Ruben Center for 20s + 30s cultivates a strong, vibrant, and inclusive community dedicated to, and engaged in Jewish life. Connect with a warm and lively Jewish community for social and cultural events, outdoor activities, Shabbat, holiday observances, and more. Meet other NYC young professionals through fantastic events and ongoing seasonal programming.
JDC works in partnership with the State of Israel to address the needs of the country's most vulnerable populations, Jews and non-Jews alike. JDC's work has evolved over time from that of a direct service provider to a developer of new social and welfare programs serving those least able to participate fully in society. JDC-Israel develops new social service models to effectively address unmet and under-met social needs. Once developed, tested, and proven, these models are disseminated throughout the country as needed and integrated by JDC's Israeli partners as routine elements of the social services they themselves provide. Through strategic interventions, JDC-Israel touches the lives of 1 in 4 Israelis, assisting the most vulnerable target populations such as children and youth at risk and their families, the elderly, immigrant groups, the chronically unemployed, and the disabled. In 2007, JDC-Israel was awarded the Israel Prize for Lifetime Achievement and Special Contribution to Society and the State of Israel, the Jewish state's highest civilian honor.
The coronavirus pandemic has created a public health crisis unprecedented in most of our lifetimes, leading to vast emergency humanitarian needs worldwide. As the global Jewish 9-1-1, JDC's 106 years of expertise and experience responding to crises is needed more than ever. Right now, we are addressing emerging needs and helping communities adjust to this new reality, and ensuring that JDC workers around the world can continue to serve the tens of thousands of people who depend on us every day. Every day, disadvantaged Jews around the world depend on JDC for lifesaving services including homecare and basic necessities like food and medicine. In this new reality, they face even greater struggles and JDC is working to ensure our vital services continue and additional needs are addressed. In North Africa, JDC is providing ongoing assessment of risk and community needs, as well as crisis management planning for the many needy and vulnerable community members.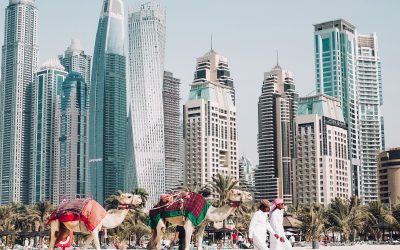 Join young professionals from the Twin Cities and Detroit for this unique immersive experience in the United Arab Emirates.
read more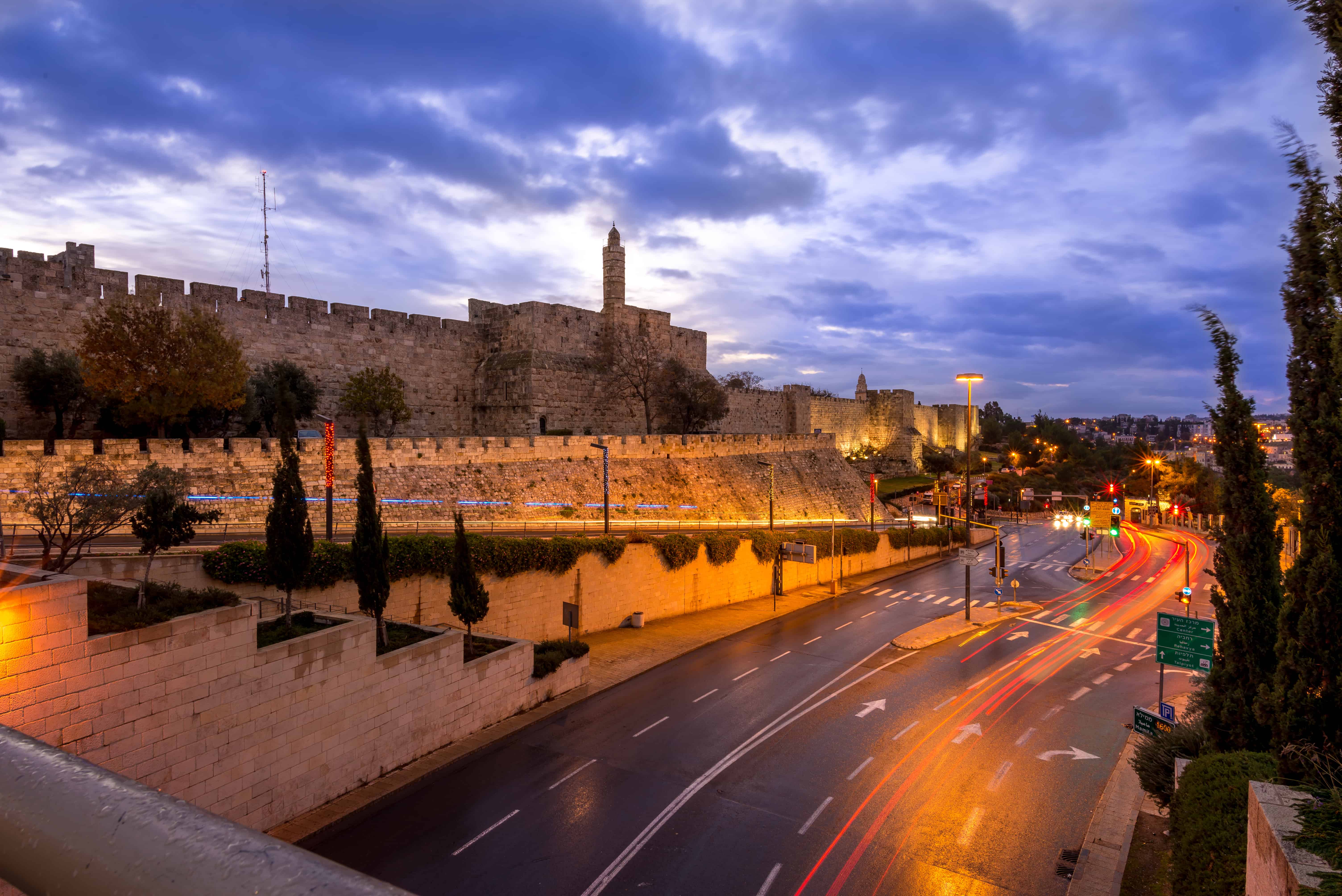 This trip is ideal for young professionals from a Russian Speaking Jewish background (with at least one parent who was born in the Former Soviet Union) who are curious about global issues and who enjoy traveling in groups with like-minded peers.
read more