in partnership with KAHAL
12 hours over 5 days
JDC Entwine's Virtual Insider Trip to India with Gabriel Project Mumbai offers KAHAL returnees the opportunity to gain first-hand knowledge of JDC's global work through learning and virtual engagement with community members in India.
This program is an opportunity designed to enhance your academic learning and commitment to global responsibility while exploring the unique culture of India.


Who is this program right for…
College juniors and seniors (ages 20-25) who have completed study abroad experiences or were due to participate in a study abroad experience this year or next, but had it cut short or cancelled due to COVID-19

2020

co

llege graduates 

who 

had

 a study abroad experience in the past three years

 and are

 looking to supplement and diversify academic and career experiences 

 

People interested in community building and global service 

 

Emerging and rising young leaders with an interest in international development, community building and global Jewish causes

Those with a passion for adventure and exploring new cultures 

 
Application deadline is December 6, 2020 

PARTICIPATION FEE
$39
* The full cost of participation is $85. We are happy to offer you the above pre-subsidized rates
The breakdown of this fee is as follows:
$40 for local speakers and guides
$20 for cultural activities
$15 donation to community members
$10 for materials and supplies, including a welcome package
Together with a group of KAHAL returnees, participate in dynamic conversations around the value of global Jewish responsibility
Experience – virtually!- the lively energy of Mumbai, India's most cosmopolitan city
Engage with JDC's local partner, Gabriel Project Mumbai, a grassroots organization working to enhance access to education and health services in the slums of Mumbai through conversations around poverty,  international development, and a tour of the Kalwa slum where they work
Get to know the diverse members of local young adult group, the Jewish Youth Pioneers, as they teach you their best Bollywood dance moves
Immerse yourself in Indian culture – learn to cook Indian specialties with the Masala Mamas of GPM, brew up some chai masala, and more!
Receive a unique welcome package in the mail, featuring resources you will use during the trip
" Travel carries with it the curse of being at home everywhere and yet nowhere, for wherever one is some part of oneself remains on another continent."
– Margot Fonteyn
What is a Virtual Insider Trip FAQ
Am I able to participate if I cannot attend all the sessions? 
Our expectations for joining an Entwine Virtual Insider Trip are that participants will be available for the entire program. Typically, this consists of about 12 hours over the course of five days. We have worked closely with our staff in the regions to craft a full experience and each component contributes to the overall goals of our program. If the timing does not work out for you, no problem! We will find another trip you can join that works with your schedule. 
What is the anticipated time commitment of this program and do I need to take days off work to participate? 
Entwine Virtual Insider Trips typically run from Sunday to Thursday and require a time commitment of about 12 hours. Three hours of programming will take place on Sunday, January 3rd. Around 2- 2.5 hours of programming will be scheduled on the remaining days between the hours of 11AM-10PM EST. Taking off work will depend on your schedule and the time zone of the region we are visiting. We will share all schedules and necessary information with you in advance if the trip.
What materials/ technology do I need to join the trip  
Our primary platform will be Zoom. You will need to join from a computer with a web camera in order to access many of the interactive features being utilized. We will also use WhatsApp to communicate with the group.  
Can I participate if I have already traveled with JDC Entwine to India?  
Yes! We welcome new applicants as well as alumni on our Virtual Insider Trips. 
Does participating in this program preclude me from being able to participate in a future in-person trip? 
Entwine's goal is to ensure that all participants in our programs take the learning from the experience and apply it to their local communities. One of the things we look for in returning applicants/alumni is how they were able to bring their global experience home. You are more than welcome to apply to any future trips and we are excited to see how you have taken this experience with you so that we can properly assess if another Entwine program is a good fit. 
KAHAL is a Jewish non-profit based out of Chicago and London, whose mission is to support the thousands of Jewish students who go to study abroad each year. It aims to build community among study abroad students while providing them with immersive and unique experiences. KAHAL offers travel advice, connections to local Jewish communities and general support to students while they are away, by working with partners in over 100 cities worldwide. Learn more about KAHAL here. https://kahalabroad.org/
Holding the second largest population in the world, India has a staggering 1.2 billion people. Mumbai alone is home to 22 million people and over 70% live in slums. People living in the slums have limited access to electricity, clean water, food, and educational opportunities. Gabriel Project Mumbai primarily works in the Kalwa Slum just outside of Mumbai which comprises 200,000 people.
The Jewish population in India is about 4,350 with 85% of Indian Jews living in Mumbai and the surrounding areas. This small yet vibrant Jewish community is one of the oldest in the world, tracing their roots as far back as 2,000 years. Because of India's huge population and significant poverty, the country's limited government-run social services are massively overloaded. The Jewish or Bene Israel community lack the welfare infrastructure to meet all of the needs of poor, elderly, and vulnerable Jews among them. JDC, operational in India for over four decades, partners with various local organizations to provide welfare services for the neediest Jews in the community and helps to develop vibrant Jewish life in Mumbai through programs at the local Jewish Community Center.
The coronavirus pandemic has created a public health crisis unprecedented in most of our lifetimes, leading to vast emergency humanitarian needs worldwide. As the global Jewish 9-1-1, JDC's 106 years of expertise and experience responding to crises is needed more than ever. Right now, we are addressing emerging needs and helping communities adjust to this new reality, and ensuring that JDC workers around the world can continue to serve the tens of thousands of people who depend on us every day. Every day, disadvantaged Jews around the world depend on JDC for lifesaving services including homecare and basic necessities like food and medicine. In this new reality, they face even greater struggles and JDC is working to ensure our vital services continue and additional needs are addressed. In North Africa, JDC is providing ongoing assessment of risk and community needs, as well as crisis management planning for the many needy and vulnerable community members.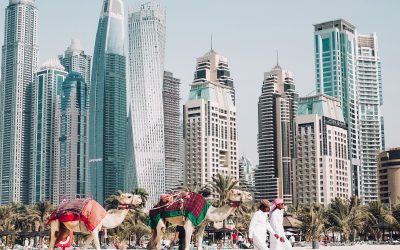 Join young professionals from the Twin Cities and Detroit for this unique immersive experience in the United Arab Emirates.
read more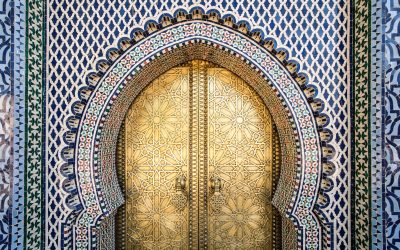 Journey to Morocco with like-minded young professionals and unravel the complex history of the Jewish community.
read more