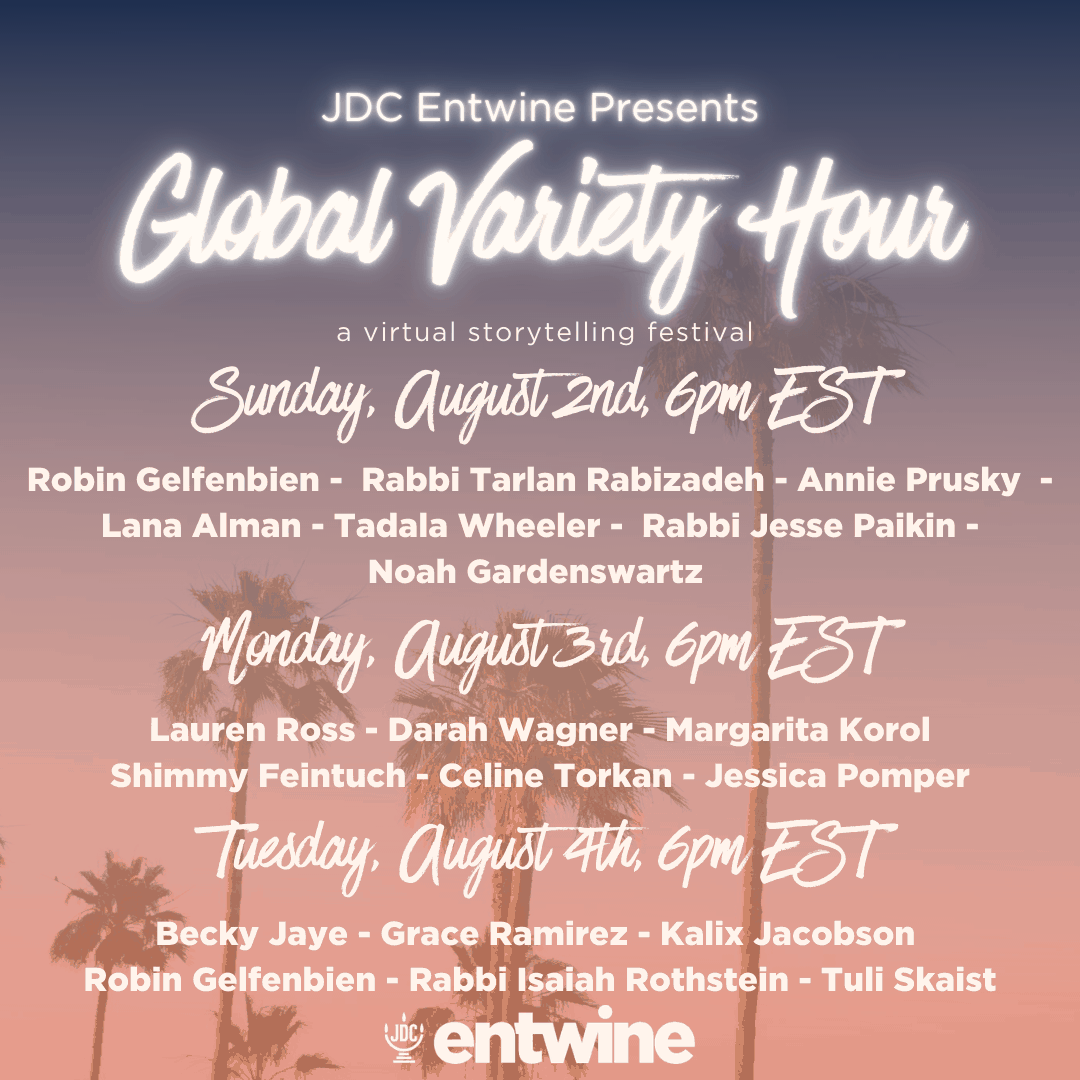 From South by Southwest and Bonaroo to Sónar and Mawazine, music and storytelling festivals have gone completely global! Well get ready for Coachella meets Glastonbury, all from your couch! From August 2-4th, 2020, Entwine is hosting our first ever Global Variety Hour, a storytelling festival that will bring you musical delights, poetic explorations, rabbinic blessings, and of course, stories from the wide world of JDC. Join us as we hear from Entwine alum featuring specials guests Noah Gardenswartz, Robin Gelfenbein, Rabbi Isaiah Rothstein, and more! If we can't travel internationally right now, we may as well bring global communities to our living rooms. 
The festival kicks off on August 2nd at 6pm EST with performances by Robin Gelfenbein, Rabbi Tarlan Rabizadeh, Annie Prusky, Lana Alman, Tadala Wheeler, Rabbi Jesse Paikin, and Noah Gardenswartz.
The festival continues on August 3rd at 6pm EST featuring Lauren Ross, Darah Wagner, Margarita Korol, Shimmy Feintuch, Celine Torkan, and Jessica Pomper.
We close out on August 4th at 6pm EST with headliners Becky Raye, Grace Ramirez, Kalix Jacobson, Robin Gelfenbein, Rabbi Isaiah Rothstein, and Tuli Skaist. 
LIVE on Zoom and YouTube: Register