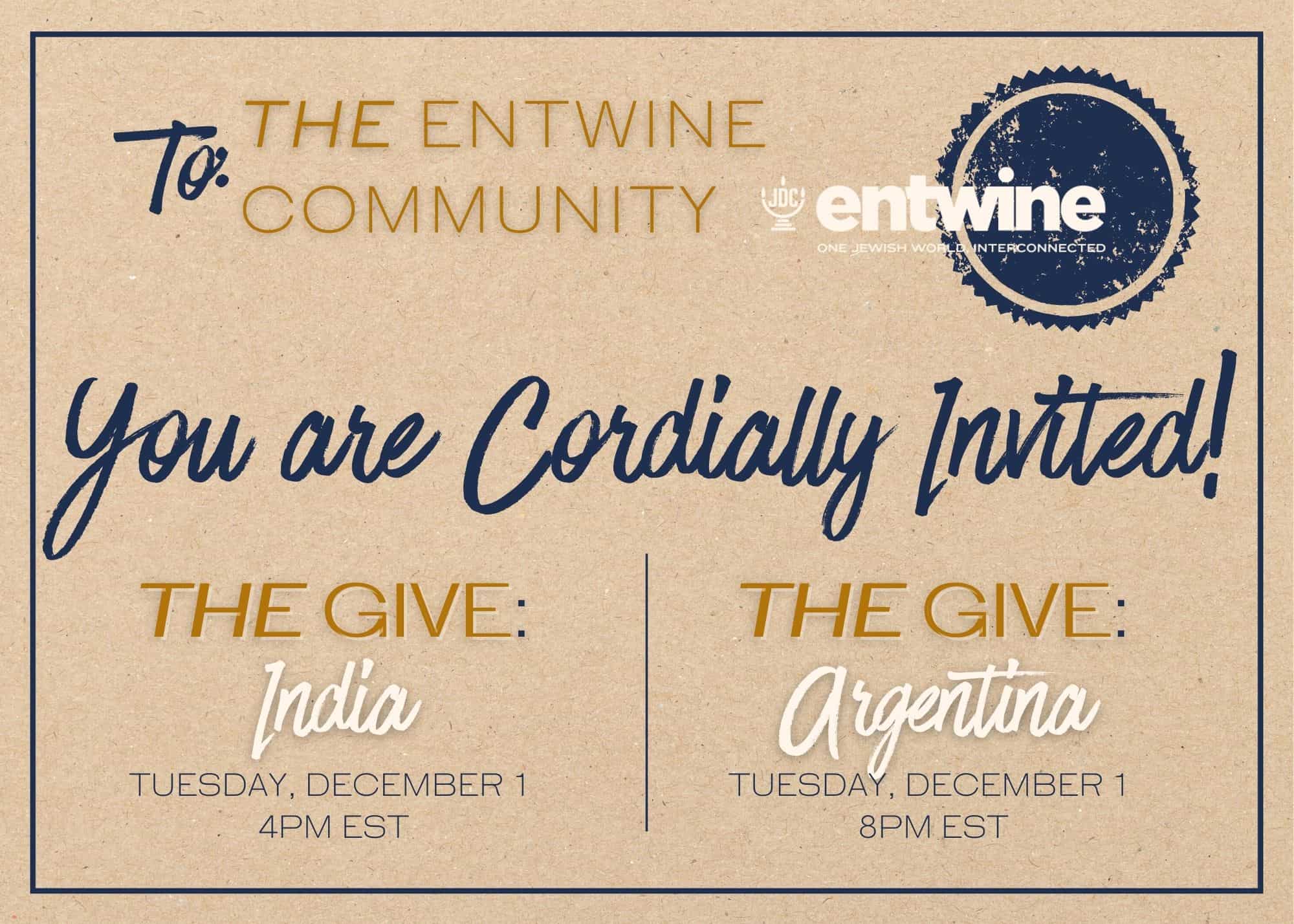 Dust off your suits and dresses (or stay in your sweatpants) and join JDC Entwine for a special opportunity to take action.
On #GivingTuesday (December 1st), JDC Entwine is hosting two Giving Circles, THE GIVE: India and THE GIVE: Argentina. We'll gather together, learn about various JDC projects in each of these specific places, explore the impact that they have on the folks on the ground, and gain a broader understanding on how JDC approaches its work abroad.
What is a Giving Circle? 
Giving Circles are an opportunity for like-minded people to gather, pool their charitable contributions, and decide together which meaningful cause to apply their pooled funds. Giving Circles are a powerful tool for building community and for strengthening ​everyone's personal, professional, and philanthropic networks. Participants are asked to give a suggested donation of $20 and those who can give more are encouraged to do so.
The Causes
In the Tapi district of Gujarat, India, JDC partners with a local organization to support more than 1,000 indigenous women in creating viable agri-business enterprises through a farm to table initiative which empowers them to lift themselves out of poverty.
In Buenos Aires, Argentina, where 85% of the country's Jewish population lives, JDC partners with care organizations to address the emerging needs of households due to the COVID-19 pandemic, including reduced or suspended incomes for those who are not able to work during the current crisis.
Click below to register for a Giving Circle, learn more about these projects and others that JDC helps support in India and Argentina, and be a part of this impassioned movement of young adults from all over the world who are committed to ensuring that our most vulnerable have access to basic needs.