The Ralph I. Goldman Fellowship
WHAT IS THE RALPH I. GOLDMAN FELLOWSHIP?
The Ralph I. Goldman Fellowship in Global Jewish Leadership (RIG) is JDC's premier leadership opportunity, awarded to one person annually, for rising Jewish communal or lay leaders, young thinkers and doers from all fields — policy makers, writers, business innovators, artists, and community builders.
The Fellowship enriches a rising leader through direct exposure to local communities around the world and key challenges confronting the Jewish people. Fellows plan their year alongside senior JDC staff, identifying and designing 2-3 unique overseas placements shaped by their skills, interests and the critical needs of communities abroad.
This is a paid, professional opportunity for an exceptional young leader who is committed to impacting the global Jewish world. RIG Fellows receive a receive a generous stipend and benefits package, including health insurance
Due to the challenges introduced by the COVID-19 crisis, the physically immersive elements of the program are subject to JDC guidance and approval. Part or all of the Fellowship year may be conducted virtually.
who was ralph i. goldman?
Ralph I. Goldman (1914-2014) was JDC's beloved Honorary Executive-Vice President, a builder of the State of Israel, and a global Jewish leader whose historic investments in Jewish life worldwide have ensured a strong, vibrant Jewish future for generations to come.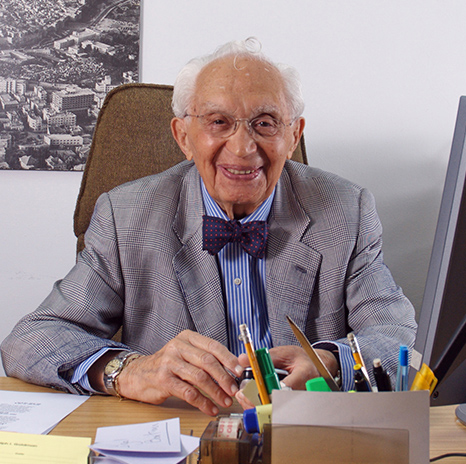 There is a single Jewish world: intertwined, interconnected
JDC HONORARY EXECUTIVE VICE PRESIDENT
– RALPH I. GOLDMAN
WHO ARE WE LOOKING FOR?
We seek passionate and rising young leaders in the Jewish community, who have experience as Jewish communal professionals or lay leaders, and who care deeply about the global Jewish world and are committed to making it a better place.
WHERE DO RIG FELLOWS SERVE?
The 2022 RIG Fellowship begins in January 2022 with an orientation and 2-3 placements with JDC Departments. International placements will be contingent on JDC approval based on global health conditions. The Fellowship will conclude in December 2022.
JDC works in over 70 countries around the world. RIG placements are based on an individual fellow's strengths, background and preferences. Previously, RIG Fellows have served in locations including Georgia, Ethiopia, India, Israel, Hungary, Nepal and Ukraine. Typically, RIG Fellows will serve in two or three different country assignments during the fellowship year.
Due to the challenges introduced by the COVID-19 crisis, the physically immersive elements of the program are subject to JDC guidance and approval. Part or all of the Fellowship year may be conducted virtually.
Qualifications:
Professional achievement in the candidate's chosen career.
Rising Jewish leader, either as a Jewish communal professional or lay leader.

Demonstrated exceptional leadership and communication skills.

Strong interest in international Jewish affairs and public service.
Knowledge of foreign language(s) is a plus but not a requirement.
Formal and/or informal Jewish education is a plus but not a requirement.
Bachelor's degree and proven academic excellence. Master's degree a plus but not a requirement.
APPLICATION & SELECTION TIMELINE:
The Ralph I. Goldman Fellowship application is due on Tuesday, August 10. Applicants will hear back regarding the initial status of their application no later than Wednesday, August 18.  
See the FAQs for additional application and selection process dates.
MEET THE CURRENT RIG FELLOW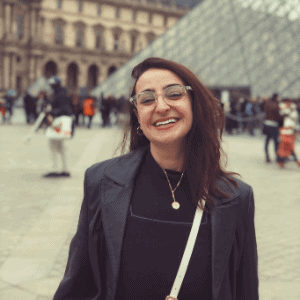 Sarah Tagger is a dedicated community builder, enthusiastic global traveler, and passionate storyteller. Canada-born and California-bred, Sarah received her B.A. Honors in Cultural Anthropology and Global Studies from UC Santa Barbara, and spent the last year in London receiving her MS in International Relations from the London School of Economics. Her research during her undergraduate degree was with asylum seekers and refugees at the Red Cross of Madrid, and her master's thesis focused on the potential for tourism to mitigate conflict between entities and encourage reconciliation. Throughout the years, Sarah has been steadfast in her commitment to empowering the Jewish future and enhancing Jewish education; serving in numerous positions including Hillel Board President, Director of a leadership program for Jewish girls, and a fellow at both the Jewish Federation and Birthright Israel. Professionally, Sarah served as the Director of International Campus Strategy for StandWithUs; a non-profit education organization that informs about Israel and the Middle East, counters misinformation and stands up against antisemitism. Sarah is an avid explorer and enthusiastic foodie, and in her free time has been known to eat and photograph her way around the world. To learn more about Sarah's Fellowship year, watch the video below as she discusses her work in Ethiopia. You can also follow her journey on her blog.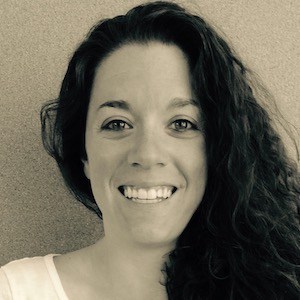 ×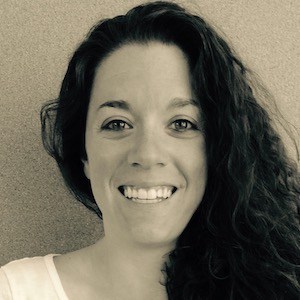 Jessica Katz
2019 Fellow
Jessica is an experienced network weaver, educator, community builder, and coach. She has a B.A. in Sociology from Michigan State University and an M.Ed in Higher Education from Loyola University Chicago. Jessica was the HR Training and Recruiting Manager at Moosejaw Mountaineering before making the move to engage and connect top talent and startups at re:purpose, a local startup. Currently, Jessica is the local coordinator and consultant for Reboot, an organization that affirms the value of Jewish traditions by creating programs for people to make them their own. She is also a coach for Prosper, "the interview coach in your pocket", a startup that provides interview coaching. Jessica has worked engaging and coaching young adults in various roles as a professional and consultant within MSU Hillel, Birthright Israel, OneTable, and Amplifier. Jessica has served on multiple boards including Kadima, a mental health organization, The Well (founding board member), and through the Jewish Federation of Metro Detroit. An adventurer at heart, Jessica has climbed mountains, backpacked Europe and yoga retreated. She loves the outdoors, reading, rock climbs on occasion, and has a moderately healthy obsession with ice cream.
Jessica Katz, 2019 RIG Fellow, spent her RIG Fellowship year engaging with Jewish communities in countries such as Ukraine, India and Dubai and used her background in Human Resources to conduct research for JDC on leadership programs across Europe.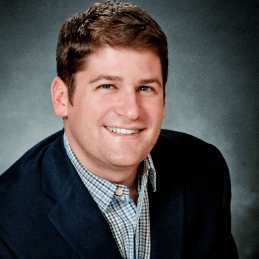 Joshua Yudkin
2020 Fellow
×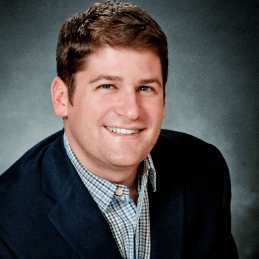 Joshua Yudkin
2020 Fellow
Josh is active with both local and international organizations focused on education, community building, and health outcomes. Josh holds an MPH, MA and BA from Washington University in St. Louis, and is currently completing his PhD in epidemiology at the University of Texas. Josh's current research portfolio looks at sociocultural factors for cardiometabolic diseases. He has conducted both field and clinical research in rural communities in places such as Tamil Nadu, India and Chihuahua, Mexico as well as clinical research with hospital systems in Texas and the National Institutes of Health.  Previously, Josh has worked in the private, public and nonprofit sectors.  From serving as Chief of Staff at Hillel International to serving on the international board of Hillel, the board of trustees for the Jewish Federation of St. Louis and the American Jewish Committee's ACCESS Board in Dallas, Josh has been both a professional and lay Jewish leader. A community developer at his core, Josh also has taught health literacy courses for immigrants, led Birthright trips, and served as president of the Student Association for his graduate program. He loves waterskiing, hiking, and learning new languages.
Josh Yudkin took on the challenge of helping JDC regions, including GRID and the Myers JDC Brookdale Institute, adapt to the global pandemic in 2020. Hear about his experience on Entwine Exclusive below.