THE JDC GLOBAL LEADERS INITIATIVE
The Global Leadership Initiative (GLI) is an unparalleled, invitation-only leadership program for enterprising young Jews, in their late 20s to 30s to serve on JDC's Board of Directors.
Through a 2-year board service term, GLI members gain experience and knowledge to become effective lay leaders and advocates for global Jewish issues and JDC.
GLI, founded in 2016, is an initiative of JDC Entwine and seeks to develop a critical mass of young leaders who can make a meaningful contribution and bring fresh perspectives to the organization.
JDC Entwine's mission is to develop a generation of young Jews who lead a life of action with global Jewish responsibility at its core. We see Jewishness as expansive and it is Entwine's commitment to engage Jewish leaders across the US who come from diverse backgrounds. You can learn more about Entwine's commitment to diversity, equity, inclusion, and belonging HERE.
GLI includes the following integrated components:
A Training Platform
Learn from JDC's century of experience and explore current global trends, challenges, interventions and opportunities.
A Leadership Opportunity
Serve on JDC's Board of Directors for two years.
A Peer Network
Become part of a cohort of talented and highly motivated young leaders.
GLI is limited to leaders invited by nominations only. For any questions, please fill out an inquiry form here.
GLI has been generously supported
by Arlene Kaufman and Sandy Baklor. 
A Peer Network
Become part of a cohort of highly educated, networked young leaders committed to global Jewish issues
Alexandra Machinist
New York, NY
×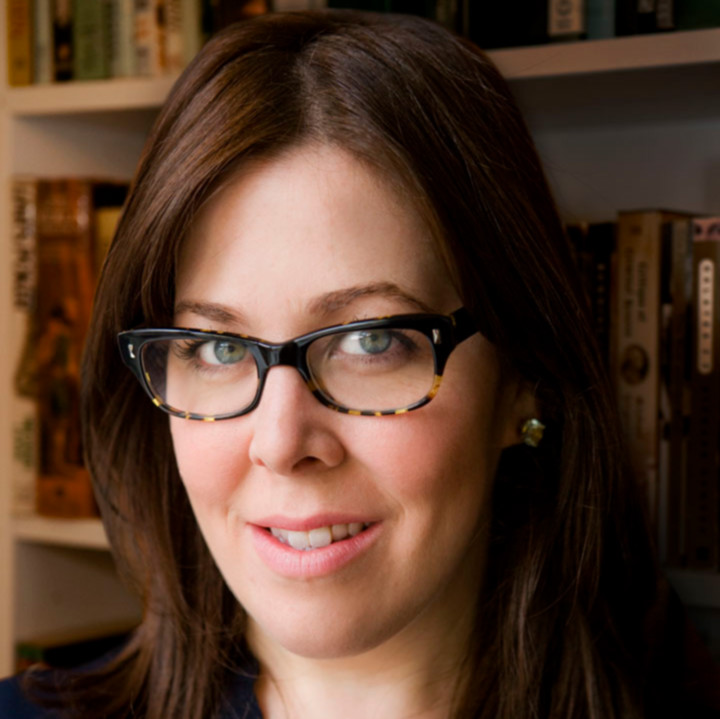 Alexandra Machinist
New York, NY
Alexandra H. Machinist is a partner and literary agent at ICM Partners in New York. Prior to ICM, Alexandra was vice president and literary agent at Janklow & Nesbit Associates. Before becoming a literary agent, Alexandra practiced corporate law at Akin Gump Strauss Hauer & Feld in NY.
Alexandra is a leader of women's initiatives within ICM. Additionally, she serves on the Publishers and Literary Committee at the New York Public Library.
Alexandra is a high honors graduate of the English department at the University of Michigan where she was also an Angell Scholar. After college, she received a J.D. from the University of Virginia School of Law. She lives in Manhattan.
Alia Wechsler Gorkin
San Francisco, CA
×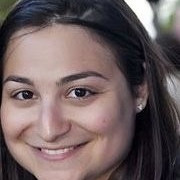 Alia Wechsler Gorkin
San Francisco, CA
Alia Wechsler Gorkin grew up in the Washington, DC area and lives in San Francisco with her husband and two children.
Alia joined JDC's Entwine Steering Committee as a founding member and served three terms until rotating off in 2016. During her time on the Steering Committee, Alia served on its Nominating Committee, was a CoChair of the Entwine San Francisco Network, and is a past participant of JDC's Inside Jewish Cuba young professionals trip. Alia was recently nominated to the JDC Board, and will begin serving as a member in 2018 as part of JDC's Global Leaders Initiative.
Alia and her husband Travis are members of Congregation Emanu-El in San Francisco. Alia currently serves as the President of the Parent Association for the Emanu-El Preschool. She is also currently a member of the Early Childhood Education Director Search Committee for the congregation.
From 2010 until last year, Alia worked professionally for the San Francisco based Jewish Community Federation of San Francisco. In her most recent professional role, she worked as a Major Gifts Officer. Prior to that, she was the Director of Young Adult Engagement for several years, and also worked on the Major Gifts and Women's Philanthropy teams. Alia also worked at nonprofits in both Austin and Philadelphia prior to her move to San Francisco in 2010.
Alia received a BA from Vanderbilt University and a Master of Public Affairs from the LBJ School at the University of Texas Austin.
Amanda Stern
Old Greenwich, CT
×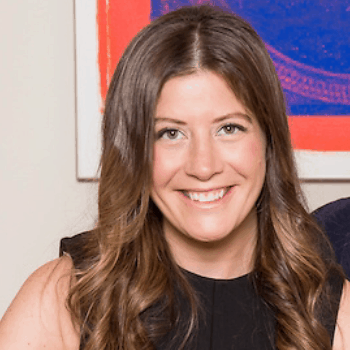 Amanda Stern
Old Greenwich, CT
Amanda Stern is a Senior Program Officer at Robin Hood, a foundation that distributes $120 million annually in the fight against poverty in New York City. As a Senior Program Officer, Amanda is responsible for finding, funding and creating programs that generate meaningful results for the most vulnerable New Yorkers. Amanda partners with nonprofit organizations in the Foundation's Survival and Jobs and Economic Security portfolios. She specifically manages investments related to entrepreneurship, immigration, legal services, microfinance, workforce development, and critical safety net services.
Prior to joining Robin Hood, Amanda worked as an associate at the law firm of Skadden, Arps, Slate, Meagher & Flom representing developers, banks and private equity firms to develop, finance and lease real estate. She also practiced pro bono immigration law while at Skadden.
She currently lives with her family in lower Manhattan.
Benjamin Kaplan
Highland Park, IL
×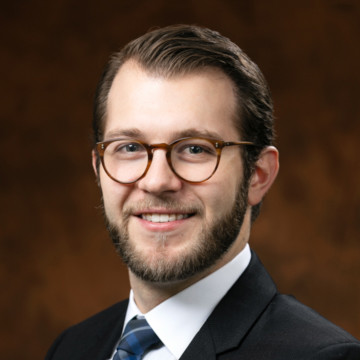 Benjamin Kaplan
Highland Park, IL
Ben is an associate at Hilco Streambank, the intellectual property-focused arm of asset valuation, monetization and advisory specialist Hilco Global. Ben is responsible for managing the sale processes of various portfolios of intellectual property in both healthy and distressed
situations by identifying creative ways to utilize assets and developing engaging marketing materials to entice prospective buyers. Prior to transferring to his current role with Hilco Streambank, Ben was the digital marketing associate for Hilco Global, where he assisted in the development and execution of marketing strategies for each of Hilco's 10+ business units. In addition to his hectic work schedule, Ben has made charitable involvement and activities an important priority.
Over the past few years, he has taken a leadership role in the fight to raise awareness about cancer and help fight to find a cure. Recently, Ben has served as Marketing Director for Cycle for Suz, an annual indoor cycling event created to raise money for Bright Pink, an organization dedicated to eradicating breast and ovarian cancer through improved education and empowering women to live proactively. Additionally, Ben has helped raise money for various other forms of cancer research through an organization called Live2Ball. Here, various sporting events are hosted at summer camps to raise funds. In fact, this year, Ben will be a captain and lead his own team in the competition as well as help manage fundraising efforts. Making a difference to others in need is a part of Ben's DNA.
Ben graduated from the University of Michigan in 2013 with a B.S. in Environmental Science and Policy, and a concentration in Urban Planning. He was raised in Highland Park, IL and is the oldest of four children. Ben's family has a rich history of philanthropy, which has been passed down from his great grandparents, Eli and Dina Field, grandparents, Larry and Barbara Field, who are currently members of the JDC board, and parents, Joe and Cindy Kaplan. Cindy recently served as campaign chair for the Women's Division of the Chicago Federation. Ben recently got engaged to his fiancé, Kirby Jacobs, and will be married at the end of 2018.
Bradley Witover
New York, NY
×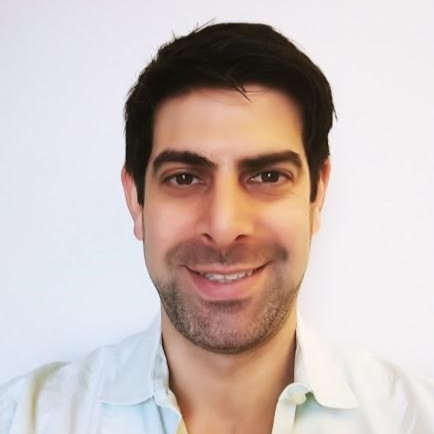 Bradley Witover
New York, NY
Bradley Witover is a Nikon Research Microscopy salesman with Morrell Instruments. He has been with Morrell since April of 2015 and in microscope sales since September 2012. Prior to his entry into industry, Bradley worked at various bioresearch facilities in the NYC area.
Bradley has most recently served on the JDC Board Engagement Committee, and was a founding member of the JDC Entwine Steering Committee. The majority of his participation in various boards are with JDC, including activity with JDC's Impact Network.
Bradley graduated from Clark University in Worcester, MA with BA in Biological Sciences and a concentration in Ecology and Evolution. He lives in NYC with his wife, Jamie, and two children Scarlet and Simon.
David Friedkin
San Francisco, CA
×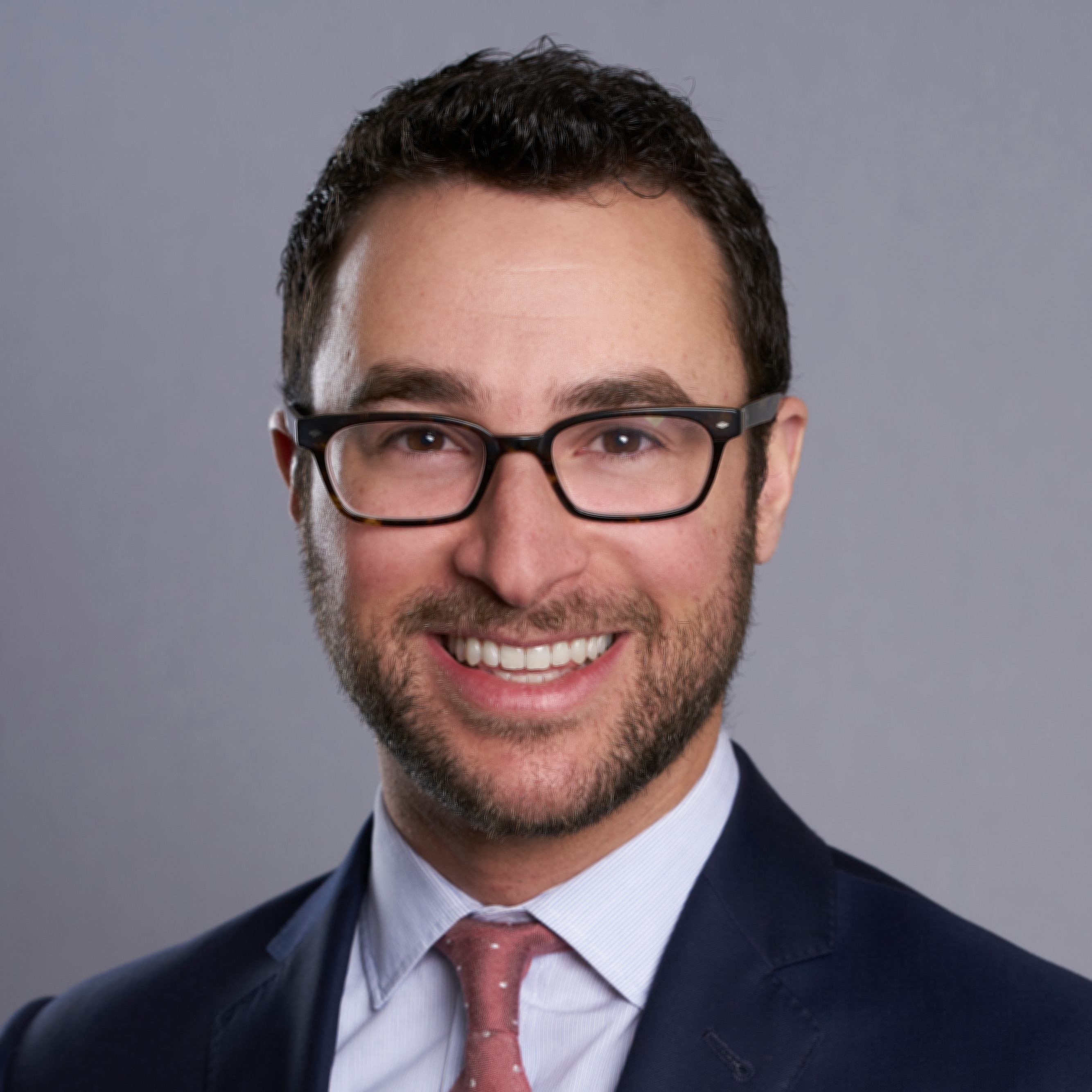 David Friedkin
San Francisco, CA
David Friedkin is an Associate at Ackman-Ziff in New York City where he specializes in Real Estate Capital Markets. His responsibilities include financial underwriting, market analysis, marketing, and transactional support. Previously, he was an Analyst at Nonprofit Finance Fund, a national nonprofit and CDFI. David was selected as a StartingBloc Social Enterprise Fellow and received the World Partners Fellowship from the American Jewish World Service to spend a year in Mumbai, India working for a local NGO. Before joining Ackman-Ziff, David received a Diploma with Distinction in Culinary Arts from the International Culinary Center in New York City. He went on to cook in a Michelin-starred restaurant in Manhattan. He is a member of the Urban land Institute and the National Multifamily Housing Council. David graduated with a BSBA in Finance and Arabic from the Olin Business School at Washington University in St. Louis.
David Yarus
Miami Beach, FL
×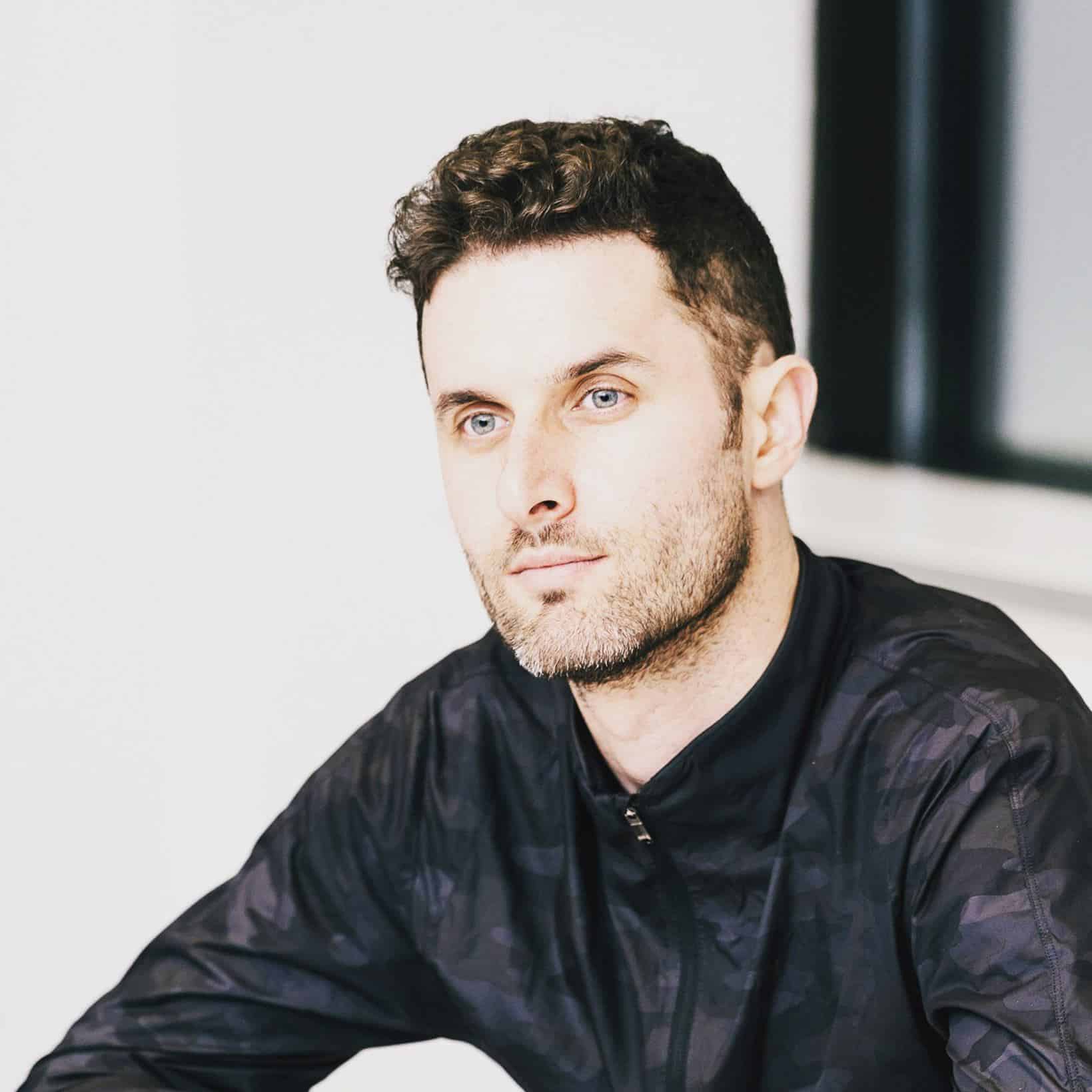 David Yarus
Miami Beach, FL
@DavidYarus is the founder of mllnnl, a social and creative agency that helps global brands and Jewish non-profits like Taglit-Birthright Israel, Hillel International, Schusterman Foundation, and The Israeli Consulate understand and engage the millennial audience.
David is also the founder of JSwipe, the world's largest and fastest-growing Jewish dating app, responsible for more than 10,000+ marriages, with more than 1 million users worldwide – acquired by JDate in 2015.
Previously, David was the general manager of Mr Youth, where he ran the youth marketing for brands like Coca-Cola, Microsoft, and Spotify.
David is passionate about human connection, actualizing dreams, and sheffa (abundance)! He loves traveling to new places, experiencing different cultures and ways of life, flying his drone, and plants. http://instagram.com/davidyarus
×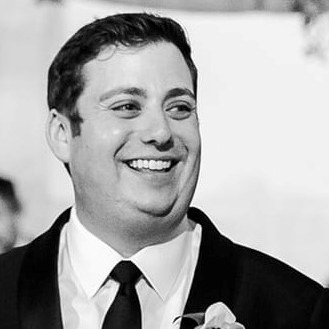 Jason Levine
Atlanta, GA
Jason has worked in sales for over 10 years and is currently a Senior Manager of Commercial Account Sales at Informatica, the leader in Cloud Data Management.
Jason has been active in the Atlanta Jewish community since he was a child. He currently serves on the Jewish Federation of Greater Atlanta Innovation Fund committee, fusing his passion for the Jewish community and innovative ideas. Jason also serves as a board member for the Weinstein Foundation.
In his spare time, Jason loves to travel to new places, explore new restaurants around town, and spend time with friends and family. Jason holds a B.S. in Marketing from the University of Colorado. He currently lives in Atlanta with his wife Staci, who works in the Jewish community in Atlanta.
Julia Winston
San Francisco, CA
×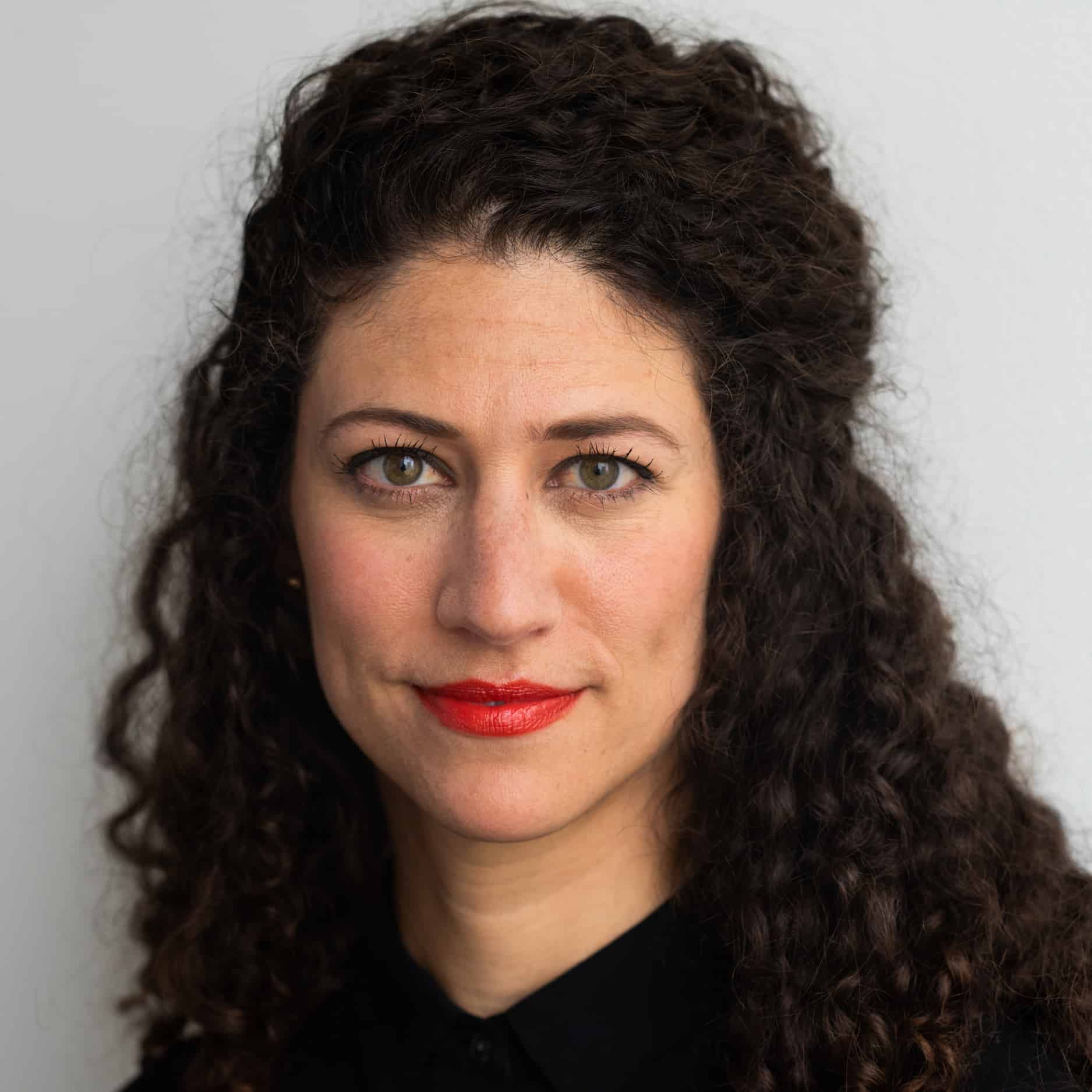 Julia Winston
San Francisco, CA
Julia Winston is on a mission to deepen human connection in the workplace and beyond. With more than a decade of experience as a community builder, business leader, culture architect and yoga & mindfulness guide, Julia has designed and hosted hundreds of gatherings ranging across multiple contexts and sectors. Originally from Austin, Texas, Julia graduated from American University in Washington, DC and blazed a trail of adventures and impact from New York to Israel to India to Austin to San Francisco, where she has lived and worked since 2012.
5
As the Chief Culture Officer of Alpine Investors, Julia pioneered the implementation of a proprietary leadership and organizational development program across a vast portfolio of businesses undergoing mergers, acquisitions and leadership transitions to help teams generate clarity, alignment and healthy corporate cultures. Also a social entrepreneur, Julia started The Rainbow Letters to share the stories of LGBTQ families around the world through the lost art of letter writing,
Now the Founder of her own consulting business, Julia serves leaders across the world as an executive coach, experience designer and master facilitator. When she's not bringing people together to make magic, you're likely to find Julia hiking, journaling and hosting Shabbat dinners.
Laura Dannels
Atlanta, GA
×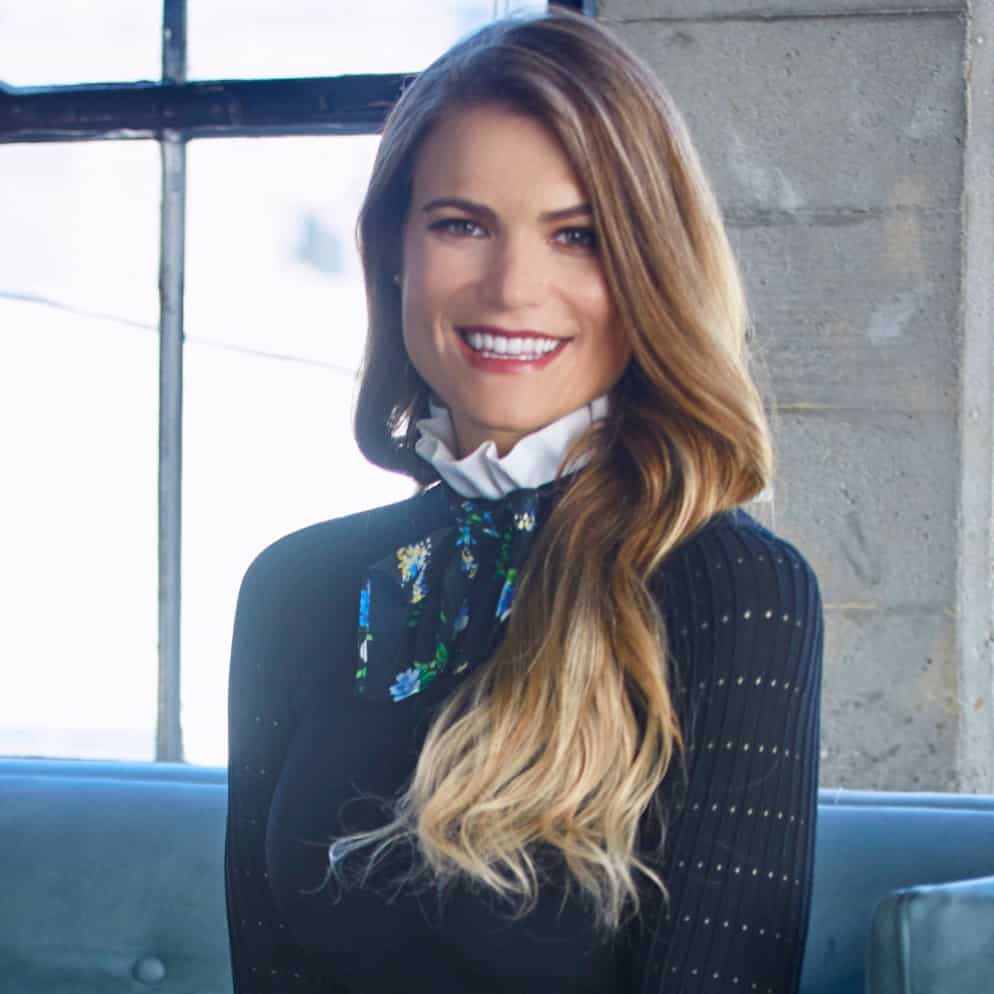 Laura Dannels
Atlanta, GA
Based in Atlanta, Laura Dannels is the Vice President & Chief Learning Officer (CLO) for one of the Southeast's largest healthcare systems. As CLO, Laura leads a team of almost 300 and serves as a strategic business partner, an executive ally of core business strategies and transformation programs, and as an enterprise change agent to enhance the positioning of WellStar within the industry. Laura's leadership background is connected to well-recognized establishments, including her most recent assignment leading national learning & leadership development at Kaiser Permanente where she was responsible for initiatives that reached over 230,000 employees and physicians. Her leadership efforts were globally recognized in Training Magazine where she was selected as a "Top 5 Emerging Leader". Prior to Kaiser, Laura led transformational leadership development for PG&E, which resulted in the organization ranking #14 in Training Magazine's premier list of "Top 125 Global Training Organizations." Her endeavor received praise as a model program for growing leaders from The White House and the Obama Administration. Preceding PG&E, Laura served as one of the founders of a leadership development consulting group.
Laura will complete her Ph.D. in Global Leadership and Change in April 2020 and received her MBA from the University of Houston in 2012. She has a passion for helping communities thrive and has participated in non-profit work across the globe. She participated in JDC Entwine's Inside Jewish India Trip in 2015 and co-chaired the Eugene Ribakoff Fellowship in Global Leadership and Philanthropy in Israel in 2016. Most recently, Laura attended the Israel RE: JOINT Gene Ribakoff trip in November 2019.
Matthew Greenberg
Houston, TX
×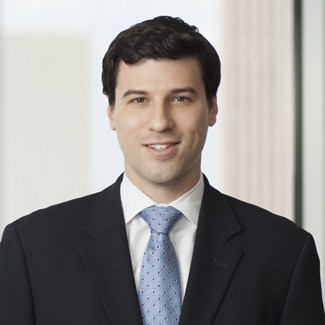 Matthew Greenberg
Houston, TX
Matthew is a Senior Associate in the Houston office of Vinson & Elkins LLP, where his practice includes mergers & acquisitions, private equity and general corporate representation in the energy industry. Matthew's practice is particularly focused on transactions involving electric power generation, transmission or distribution assets. In addition to U.S. transactions, he frequently works on matters in Latin America, the UK and Europe. Prior to becoming an attorney, Matthew worked as an economic consultant at Charles River Associates in Washington, D.C. assisting electric utilities with analysis of power and transmission markets.
Matthew has been involved with JDC Entwine for several years. In 2017, he spent two months in Israel working with a JDC partner organization on projects serving children in the refugee and asylum seeker community in South Tel Aviv as part of an Entwine Multi-Week Fellowship. He has also co-chaired or participated in Entwine trips to Bosnia, Ukraine and Rwanda. Matthew is a native Houstonian and is very involved in the local Jewish community. He serves on the Houston Federation's Israel and Overseas Committee and as the representative of the Houston Federation on the advisory committee of the Israel Religious Expression Platform ("iRep").
Matthew is a graduate of American University (international relations and economics) and the University of Texas School of Law. He speaks Spanish, Hebrew and a little bit of Danish.
Noah Rabinsky
New York, NY
×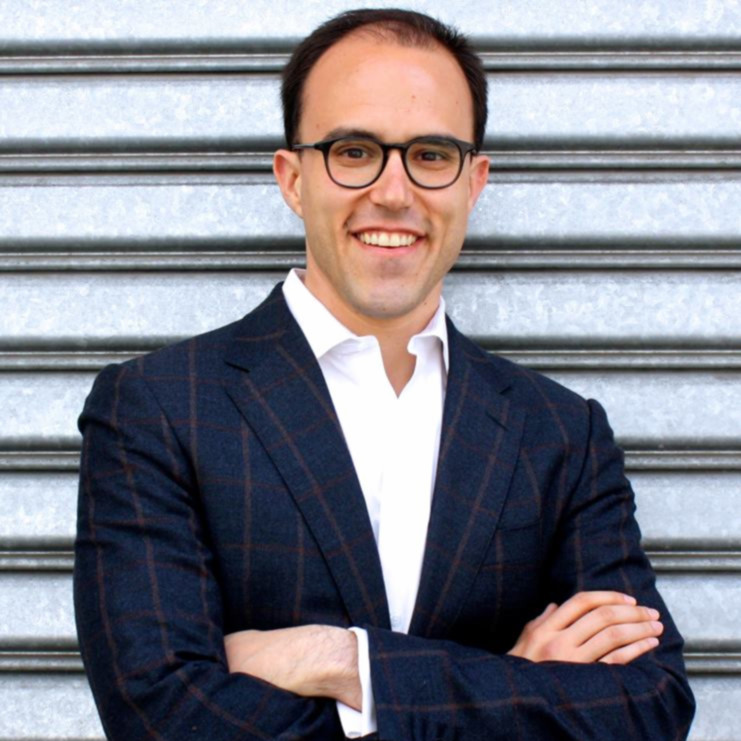 Noah Rabinsky
New York, NY
Noah Rabinsky is the Principal of Summerfield Capital Management where he focuses on originating, executing and managing private equity investments in partnership with premier family offices. Prior to founding Summerfield, Noah was a Principal at MidOcean Partners, a middle-market, New York-based private equity firm where he was responsible for investments across a number of sectors, including business and consumer services, education and media. Noah is currently a director of Sestra Systems, Inc and has served on other corporate boards during his career.
Among other activities, Noah is a National Trustee of The Foundation Fighting Blindness, a member of The Natan Fund and a recent Schusterman Fellow with the Charles and Lynn Schusterman Family Foundation.
Noah graduated magna cum laude from Brandeis University where he earned a B.A. in Philosophy and Politics.
Perry Teicher
Brooklyn, NY
×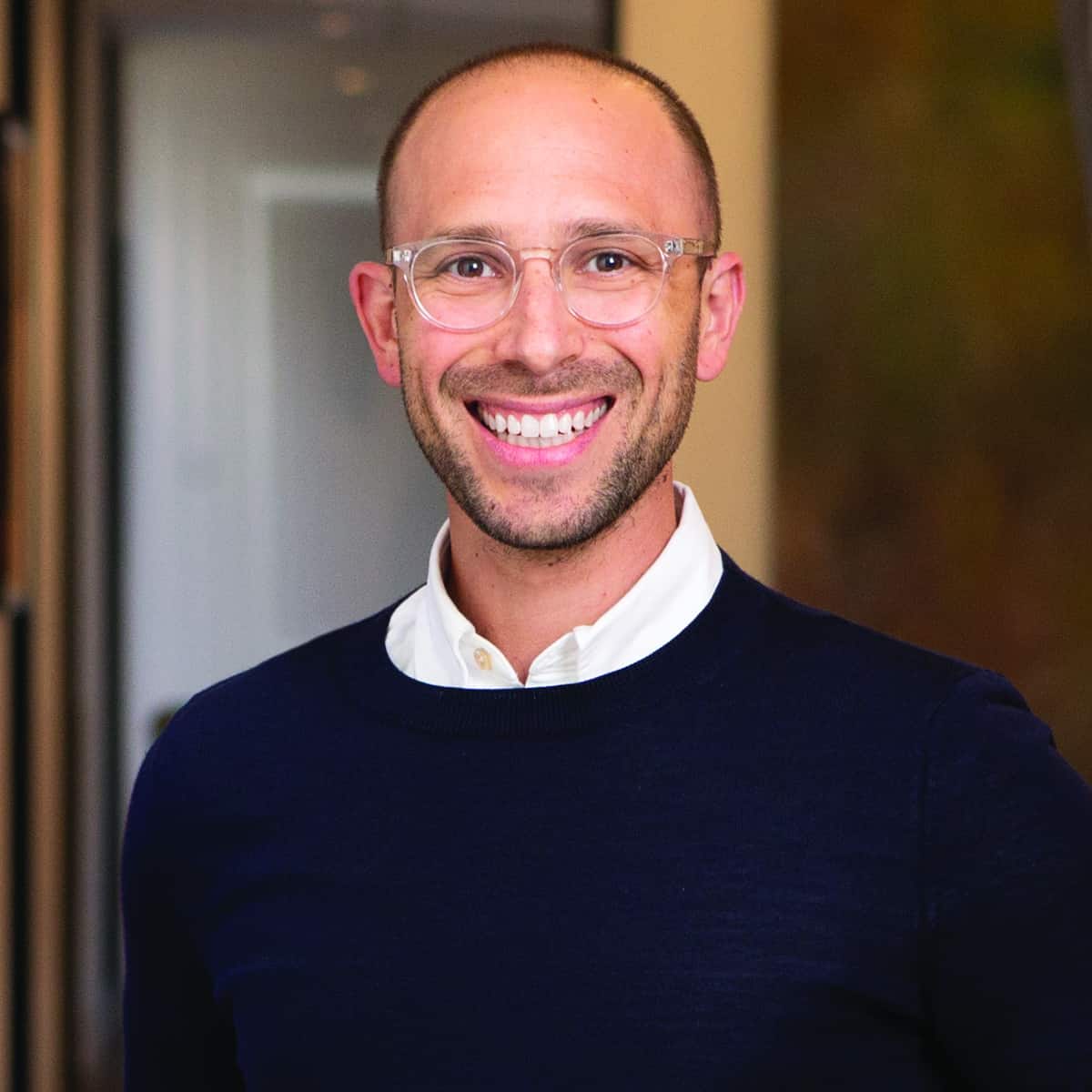 Perry Teicher
Brooklyn, NY
Perry Teicher, an attorney based in Orrick's New York office, leads Orrick's global Impact Finance & Investment group, advising impact-oriented clients globally.
Perry represents and advises entrepreneurs, fund sponsors, family offices, and tax-exempt organizations across a wide range of transactions, including corporate legal matters, cross-border mergers and acquisitions, private fund formation matters and portfolio transactions, and private placements. Perry particularly advises clients that aim to integrate social, environmental, and financial outcomes. As Orrick's Impact Finance Attorney, Perry leads Orrick's Impact Finance & Investment practice, the first impact-oriented practice at a global law firm. Orrick's Impact Finance & Investment practices serves a global client base across a range of sector, leveraging Orrick's unique capabilities to provide innovative, effective, and thoughtful legal services to those clients aiming to create positive social and environmental change alongside targeted financial returns.
Perry served as a Peace Corps Volunteer in Kazakhstan, where he supported the development of businesses aiming to create mobility and opportunity for people with disabilities in the region. Perry is a Ariene de Rothschild Fellow and member of the ROI Community and NEXUS. A native of the Detroit area and University of Michigan graduate, Perry remains committed to the Detroit area, supporting Detroit expat initiatives nationally.
×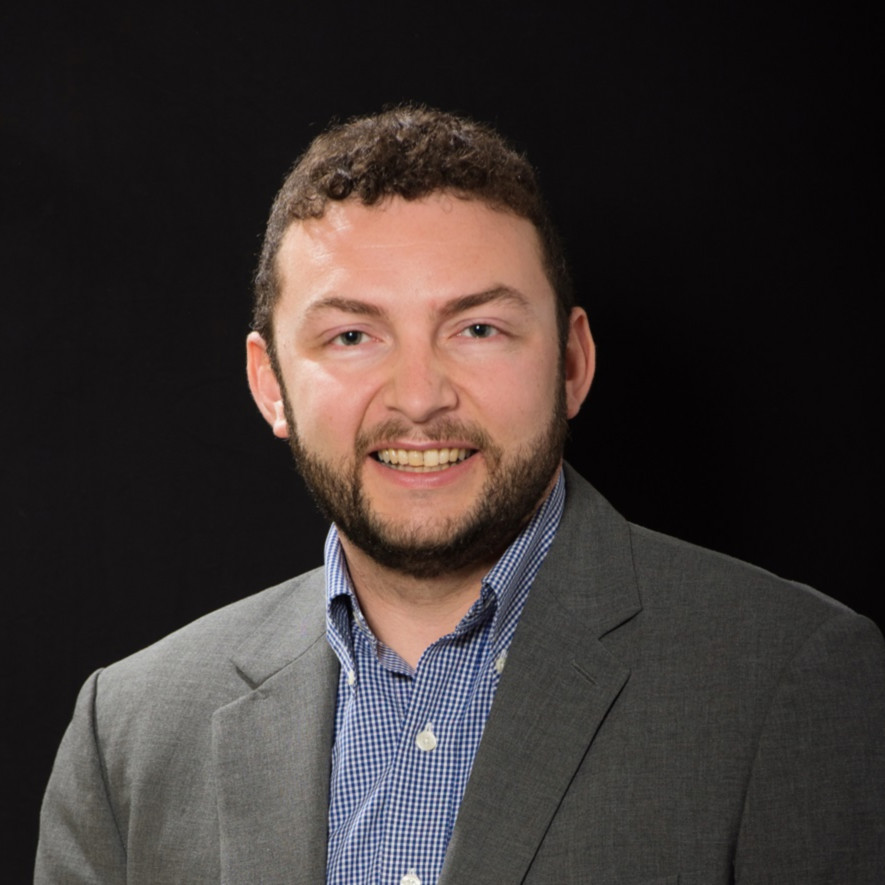 Stas Gayshan
Boston, MA
Stas Gayshan is Managing Director at the Cambridge Innovation Center (CIC) and the founder of CIC Boston.
Stas leads the development of new CIC projects in the Americas, Asia, Australia, the Middle East, and beyond, connecting innovators across boundaries and borders. Stas works with governments, universities, large corporations, real estate developers, entrepreneurs, nonprofits, funders, and other stakeholders to solve difficult problems, build powerful, interwoven innovation ecosystems, and help cities craft lasting, impactful outcomes.
A globally sought-after thought leader on innovation and entrepreneurship, Stas is often seen speaking at conferences and judging startup competitions around the world.
Stas Gayshan joined CIC in early 2014. Previously, Stas was the Founder & CEO of Space with a Soul, a 20,000 square foot coworking space in Boston's Innovation District. Stas is an entrepreneur and an attorney, and he worked in Democratic political campaigns at various levels prior to starting Space with a Soul. In his political work, Stas focused on the intersection of collaboration, technology and activism.
Stas has been recognized by the Boston Globe as one of the Most Innovative People in Massachusetts Business and by CJP as one of Boston's most influential young leaders. He holds leadership positions in several philanthropic and nonprofit organizations active in the Greater Boston area. Stas has a B.A. and J.D. from Boston College.
William Goldberg
Los Angeles, CA
×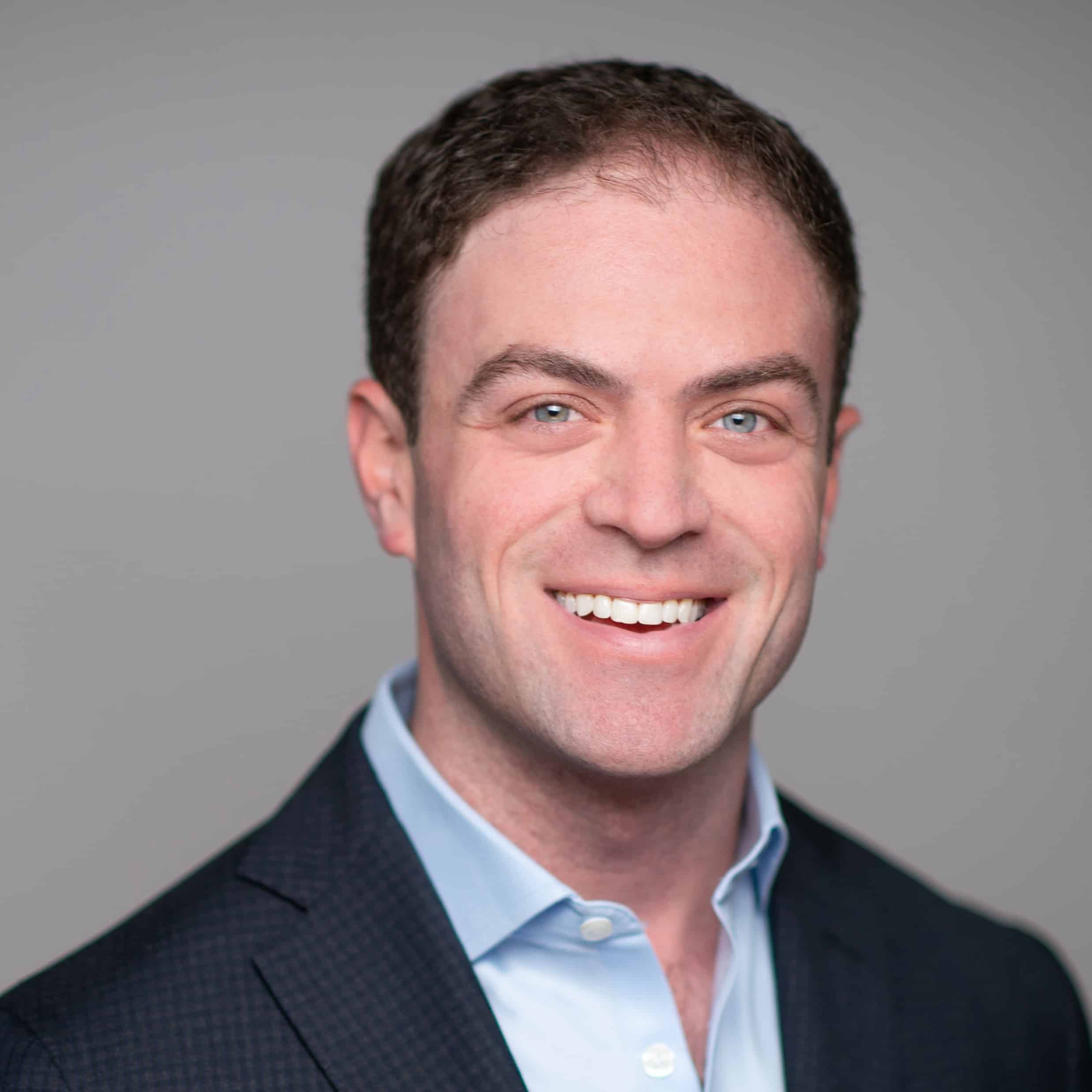 William Goldberg
Los Angeles, CA
William Goldberg joined Netflix Animation in June 2021 as a creative development executive. At Netflix, William oversees a diverse slate of live-action and animated feature films and television series for kid and family audiences. He previously led the creative development team at Pearl Studio's US headquarters in New York. He oversaw the development of feature film projects for the studio, including ABOMINABLE (DreamWorks Animation/Universal 2019) and the Oscar-nominated OVER THE MOON (Netflix 2020).
Prior to joining Pearl, William was a film producer and Director Development at Paper Street Films. His credits include Maya Forbes' INFINITELY POLAR BEAR and Michael Mayer's THE SEAGULL. William began his career at the Tribeca Film Festival, where he was an Associate Programmer for the annual festival in New York as well as for its international festivals in Doha, Qatar and Florence, Italy.
William served a two-year term as Co-chair of JDC Entwine's New York Planning Group. He traveled to Cuba with the JDC in 2016 and participated in a Giving Circle. He was a member of UJA Federation's Media and Entertainment Council from 2012-2021.
William graduated from the University of Pennsylvania, and he lives in Los Angeles.