The Gene Ribakoff Alumni Leadership Experience in Israel
ReJoint is a new initiative designed exclusively for alumni of Entwine's global immersive experiences. Explore how JDC has tackled the challenges facing the Jewish world and beyond for the past 105 years through lessons in global impact, leadership, sustainability, community-based development, philanthropy and more. And gain exclusive, behind-the-scenes access to JDC professional leadership, board members and programs.
Learn more about our alumni who are participating in this exciting experience.
ReJoint is in memory of Gene Ribakoff, z"l, who served as both the President and the Chairman of JDC's Board of Directors from 2000 to 2008. During his tenure, he expertly navigated the organization through a period of rapid growth and change, helping Jews in more than 70 countries. Mr. Ribakoff loved leadership and philanthropy, but what he cared about most was helping people.
Engage in workshops and practice leadership skills with key JDC experts in philanthropy, resilience, digital impact and community building.
Enjoy exclusive opportunities to interface and travel with JDC Board Members and senior staff leadership and an invitation to attend a special session at the September JDC Board Meetings in New York before the trip.
Participate in a F*ck Up Night and Shark Tank event as JDC staff, Israeli Entwine alumni and Israeli innovators share their most epic failures and successes.
Visit JDC Israel programs that impact at-risk communities including the elderly, people with disabilities and youth-at-risk.
Take on a leadership role to help shape the experience on the ground and lend your insights from past Entwine travels to communities around the world.
See Israel through a different lens exploring its diverse culture, food, nightlife and natural beauty.
Contribute to JDC by participating in a giving circle and examining firsthand the complexity of giving and making choices about funding.
PARTICIPATION FEE
$250*
*In addition to the participation fee, participants are requested to make a suggested donation of $250 to take part in the giving circle.
(This leadership experience has been highly subsidized in order to provide greater access and opportunity. Average actual cost of an Entwine Insider Trip is estimated at $4,500/person)




Site visits, briefings, tours, etc.

Medical and emergency evacuation insurance.
*Please note that your participation fee does not include international airfare to/from Israel.

Trip Dates
November 3 – 10, 2019
(GROUND DATES ONLY, does not include international flight)
Eligibility: Participation on this experience is by invitation only for alumni of Entwine's global immersive experiences. Please be in touch with jdcentwine@jdc.org with any questions.
Israel today boasts one of the world's most dynamic economies and one of the most diverse populations. Yet, it also has the second largest gap between the rich and poor in the OECD: 1.8 million men, women and children live below the poverty line and 39% of Israelis find it difficult to live on their current income. JDC partners with the Israeli government to create strategies and solutions to combat the country's biggest internal challenges. By investing in Israel's most precious resource—its people—JDC helps the country ensure that it can provide for its most vulnerable, foster greater equality of opportunity, leverage its human capital, and strengthen its future as a nation.
In a giving circle, members pool their charitable contributions and decide together where the pooled funds should go. Giving circles are a powerful tool for building community – for strengthening members' personal, professional, and philanthropic networks. Through their consensus-based decision-making, they model the importance of philanthropic partnership and collective impact, reinforcing the truism that no funder, no matter how large or influential, can solve social problems on his or her own. This trip consists of an immersive giving circle component whereby each participant is expected to make a charitable donation to JDC. During the trip, the cohort will determine where to donate its pooled resources.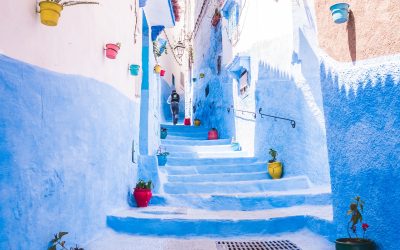 Connect with a Detroit based cohort, JDC, the local community, and the larger global Jewish world as insiders. Experience the joy of travel, virtually.
read more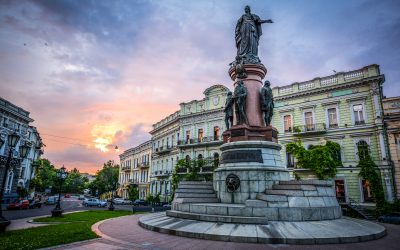 Connect to the cohort, JDC, the local community, and the larger global Jewish world as insiders and immerse in the experience and joy of travel, virtually.
read more