For Russian Speaking Jewish Young Adults
March 24-27, 2022

Experience the magic of Entwine on our first-ever US-based Insider Trip in San Francisco! Go beyond the Golden Gate and discover the rich and multifaceted Jewish and Russian history of the Bay Area. Explore the ways immigration and diversity have influenced a city, creating a truly unique and multifaceted community. Learn, volunteer, and eat your way through San Francisco with a group of Russian Speaking Jewish young adults and reflect on how we define our sense of home and identity.
This trip has been made possible with the generous support of Genesis Philanthropy Group. It is designed for young professionals from a Russian Speaking Jewish background (with at least one parent who was born in the former Soviet Union)
Explore San Francisco's iconic sites, including the Golden Gate Bridge, Union Square, Chinatown and more
Learn more about the Bay Area's Russian Jewish community and its evolution over time
Celebrate Shabbat with song, drink, and storytelling at our Georgian tisch (Yiddish for table)
Get acquainted with innovative organizations revolutionizing San Francisco's Jewish spaces
Dive into the Russian Speaking Jewish identity via food- take part in a food tour, cooking class, and explore the connections between food and belonging
Volunteer in the community and connect to those initiating change within San Francisco
In the past I have usually experienced my identity as a Russian-speaking immigrant and my Jewish identity as two separate things, and this week has really helped me explore the idea that those two things are inseparable.
-RSJ Insider Trip Participant
PARTICIPATION FEE:
$200 (not including flights)
(This trip has been highly subsidized in order to provide greater access and opportunity.)
This trip has been made possible with the generous support of Genesis Philanthropy Group. 

local transportation within San Francisco


Hotel accommodations (Due to COVID-19, all participants will stay in single rooms to allow for social distancing)

Site visits, briefings, tours, etc.

Medical and emergency evacuation insurance

Trip Dates
March 24-27, 2022
Application Deadline
Currently Closed
About JDC: JDC (the American Jewish Joint Distribution Committee or "The Joint") is the leading Jewish humanitarian organization, working in 70 countries to lift lives and strengthen communities. We rescue Jews in danger, provide aid to vulnerable Jews, develop innovative solutions to Israel's most complex social challenges, cultivate a Jewish future, and lead the Jewish community's response to crises. For over 100 years, our work has put the timeless Jewish value of mutual responsibility into action, making JDC essential to the survival of millions of people and the advancement of Jewish life across the globe. Learn more at jdc.org.
About Entwine: Entwine is building a generation of young Jews who lead and live a life of action with global Jewish responsibility at its core. We offer transformative global service and travel experiences, innovative educational programs, and tailored leadership development opportunities through which young people can explore, find meaning, and take action. Entwine is an initiative of JDC, the largest Jewish humanitarian organization in the world.
The safety and security of our participants is of the utmost importance. JDC Entwine requires COVID-19 vaccination and a negative COVID test for program participation.  Additionally, JDC Entwine will be following rules and regulations set forth by local government officials and individual venues. Trip participants will agree to abide by all COVID protocols set forth by both governing bodies and JDC Entwine staff and partners. Travel always assumes some risks and participants are aware of the medical risks associated with travel. This trip is subject to COVID protocol updates, changes, and cancellation.
JDC uses the guidance of the CDC to determine the definition of "fully-vaccinated". As of November 29, 2021, someone is considered fully vaccinated two weeks after their second dose in a two-shot series, such as the Pfizer-BioNTech or Moderna vaccines, or two weeks after a single-dose vaccine, such as the J&J/Janssen vaccine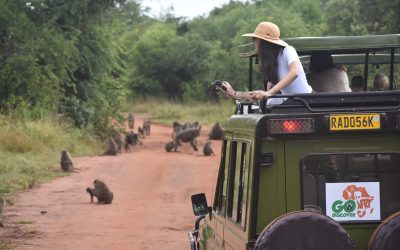 Join young professionals from around the world for this unique immersive experience with the Agahozo-Shalom Youth Village (ASYV) – the supportive community that is changing Rwanda.
read more