Join JDC Entwine for the adventure of a lifetime in the "Land of a Thousand Hills." Together, we will learn about Rwanda's tumultuous history, its inspiring revitalization and local culture. Participants will engage with students at Agahozo-Shalom Youth Village (ASYV) — a residential community that is changing the face of Rwanda. Join us on this journey and explore your commitment to global responsibility.
Immerse in village life; spend time getting to know the incredible students, staff, and volunteers of the Agahozo-Shalom Youth Village (ASYV).
Dig into Rwanda's history with visits to the Kigali Genocide Memorial Center, Nyamata Memorial site and briefings with local experts.
Understand JDC's commitment to Rwanda's post-genocide recovery that inspired the creation of ASYV through conversations with JDC and ASYV leadership.
Explore the artisan markets, burgeoning coffee scene and local art galleries of Rwanda's capital, Kigali, to get an authentic feel for contemporary life.
Engage in dynamic conversations around the topic of global Jewish responsibility and its value in international development.
Explore lessons learned between the Holocaust and the Rwandan Genocide Against the Tutsis.
"I didn't understand how incredible Rwanda was until I saw it for myself. There's a spirit that not only emanates from the land but from the people and the rhythms of each day."
– Insider Trip Participant
PARTICIPATION FEE:
$1,250 (airfare not included)
*Please note that participation fee for this experience includes $300 to be donated directly to ASYV to help ensure the organization's future. If participants are interested in further fundraising, ASYV can create a peer-to-peer fundraising website for the group to assist in this important effort. More information will be shared upon notification of acceptance.

Local transportation within Rwanda



Site visits, briefings, tours, etc.

Medical and emergency evacuation insurance
*Please note that your participation fee does not include international airfare. Additional travel insurance is required.

Trip Dates
February 19-26, 2024
JDC (the American Jewish Joint Distribution Committee or "The Joint") is the leading Jewish humanitarian organization, working in 70 countries to lift lives and strengthen communities. We rescue Jews in danger, provide aid to vulnerable Jews, develop innovative solutions to Israel's most complex social challenges, cultivate a Jewish future, and lead the Jewish community's response to crises. For over 100 years, our work has put the timeless Jewish value of mutual responsibility into action, making JDC essential to the survival of millions of people and the advancement of Jewish life across the globe. Learn more at jdc.org.
ASYV began as a special project supported by JDC and is a residential community in rural Rwanda, home to youth who were orphaned during and after the genocide in 1994. The Village is designed to care for, protect, and nurture its students while developing Rwanda's future leaders. Within ASYV's supportive and structured community, the rhythm of life is being restored, with the ultimate goal of equipping young people who have lived through great trauma to become healthy, self-sufficient, and engaged in the rebuilding of their nation. Learn more at asyv.org.
The safety and security of our participants is of the utmost importance. To protect our participants and the communities which we visit, JDC Entwine requires proof of COVID-19 vaccination for program participation. Additionally, JDC Entwine will be following rules and regulations set forth by local government officials. Trip participants will agree to abide by all COVID protocols set forth by both governing bodies and JDC Entwine staff and partners. Travel always assumes some risks and participants are aware of the medical risks associated with travel. This trip is subject to COVID protocol updates, changes, and cancellation. Learn more.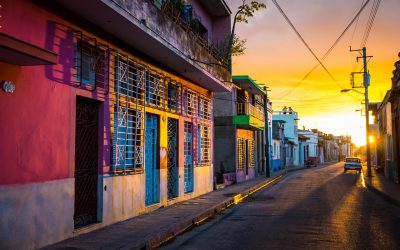 Join JDC Entwine and gain an exclusive pass to Cuba — an island so close in proximity but that remains a mystery to many.
read more