The Stephen and Sheila Lieberman Trip
Join Entwine on our second-ever domestic Insider trip and first-ever trip to Miami! Go beyond the beaches and nightlife to discover the rich history and present culture of Cuban, Venezuelan, and Argentinian Jewish communities. We'll uncover the diversity of Jewish practice within Miami, and explore the legacy of immigration and its impacts on Jewish culture and identity in Miami. We invite you to learn, volunteer, and eat your way through an impactful weekend with Entwine as we explore the difference and similarity between Jewish communities within the United States. This trip is powered by Repair the World.
Explore Miami's iconic neighborhoods including Miami Beach, Wynwood, Little Havana, Aventura and more
Embark on a food tour of Little Havana and explore the connections between food and belonging
Volunteer in the community with our partners at Repair the World and connect to those initiating change within Miami
Celebrate Shabbat with local community hosts
Learn about JDC's social and welfare assistance in Latin America and how it still impacts community members today
"No matter what happens, travel gives you a story to tell."
– Jewish Proverb
PARTICIPATION FEE
$200 (airfare not included)

Local transportation within Miami


Hotel accommodations (single rooms)

Site visits, briefings, tours, etc.

Medical and emergency evacuation insurance

Trip Dates
December 8 – 11, 2022
JDC (the American Jewish Joint Distribution Committee or "The Joint") is the leading Jewish humanitarian organization, working in 70 countries to lift lives and strengthen communities. We rescue Jews in danger, provide aid to vulnerable Jews, develop innovative solutions to Israel's most complex social challenges, cultivate a Jewish future, and lead the Jewish community's response to crises. For over 100 years, our work has put the timeless Jewish value of mutual responsibility into action, making JDC essential to the survival of millions of people and the advancement of Jewish life across the globe. Learn more at jdc.org.
Repair the World mobilizes Jews and their communities to take action to pursue a just world, igniting a lifelong commitment to service. In 2009, Repair the World began elevating meaningful service as a defining element of Jewish life by engaging Jewish young adults in service and learning to meet pressing local needs. Today, inspired by their values, Repair activates a national service movement, mobilizing partners and tens of thousands of Jewish young adults and their communities to serve alongside their neighbors.
The safety and security of our participants is of the utmost importance. JDC Entwine requires proof of COVID-19 vaccination for program participation and will be following rules and regulations set forth by local government officials. Trip participants will agree to abide by all COVID protocols set forth by both governing bodies and JDC Entwine staff and partners. Travel always assumes some risks and participants are aware of the medical risks associated with travel. This trip is subject to COVID protocol updates, changes, and cancellation. For more information, see here.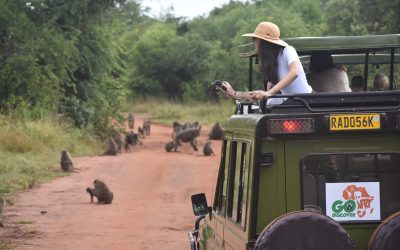 Join young professionals from around the world for this unique immersive experience with the Agahozo-Shalom Youth Village (ASYV) – the supportive community that is changing Rwanda.
read more