the Stephen and Sheila Lieberman
Global Leaders Trip
Join rising Jewish leaders from around the world on Inside Jewish Morocco. Explore the values of community, responsibility and identity through the lens of JDC's global work and Morocco's unique Jewish narrative. Immerse in the powerful history and changing face of Morocco's Jewish community through cultural immersion and engaging interactions with leaders from around the world. Experience a truly unique and historic Jewish community that, though declining in numbers, remains vibrant and strong. 
Please note: To ensure that this is truly a global leadership experience, there are limited spots available for participants from each location.
Experience the local culture of Marrakesh and Casablanca including local cuisine, bazaars, night life, art, fashion, and more
Gain first-hand insight into challenges facing the Moroccan Jewish community as the population decreases and the community faces a changing reality
Participate in tailored group discussions focusing on leadership skills and bringing lessons back to your local community
Engage with JDC's welfare programs in Casablanca, visit the Jewish School Neve Shalom Ozar Hatorah and Alliance Narcisse Leven School- Serving Muslim & Jewish Children
Learn about Villa Mirador, the historic residence of the US Counsel General, and discover the significant strategic decisions once made by President Roosevelt and Prime Minister Churchill in 1943.
Participate in conversations with leaders of the community and learn about coexistence between Moroccan Jews and Moroccan Muslims today
PARTICIPATION FEE
North American and UK Participants – $1,000 USD, not inclusive of international flights.
International Participants – $200 USD, not inclusive of international flights.
Limited travel subsidies for international participants to help offset the cost of flights are available upon request during the application process.
This trip has been generously subsidized with support from Stephen and Sheila Lieberman.



Hotel Accommodations (the participation fee covers accommodations in double rooms; participants may elect to stay in a single room for an additional fee)

Site visits, briefings, tours, etc.

Medical and emergency evacuation insurance.
Please note: p

articipants will be responsible for booking their own round-trip airfare to and from 

Morocco

. Travel logistics details will be shared upon notification of acceptance.
We encourage all participants to secure travel insurance for their flights.

Trip Dates
December 12-18, 2019
(GROUND DATES ONLY, does not include international flight)
Application Deadline
August 15, 2019
Once one of the largest Jewish communities in the world, Moroccan Jewry now number approximately 4,000. Centered in Casablanca, this small, but vibrant community takes pride in its values, traditions, and institutions. With a visit to Morocco, participants gain insight into what it means to guide a community to consolidate Jewish institutions while respecting long-standing traditions; to develop future leadership in a country where young people are leaving; to sustain vital health and welfare services for the aged; and to maintain a community's security in an unstable environment. Beyond understanding these issues, participants on Inside Jewish Morocco have the opportunity to explore their own identity as they engage with a truly unique and historic Jewish community that, though declining in numbers, remains vibrant and strong.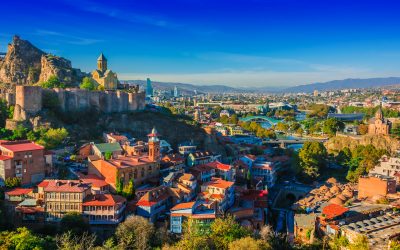 Connect to the cohort, JDC, the local community, and the larger global Jewish world as insiders and immerse in the experience and joy of travel, virtually.
read more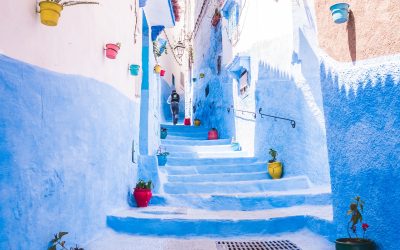 Journey to the Far East to explore the past and present of Singapore's and Hong Kong's Jewish communities.
read more