December 13-22, 2023

Exclusively open to students of Hebrew Union College, Inside Jewish India is an opportunity to connect with and learn from the Bene Israel Indian Jewish community. Participants will have the opportunity to be part of a unique India Shabbat celebration experience!
Gain an inside perspective on the unique role that JDC, the leading Jewish humanitarian organization, plays in India
Travel throughout the Mumbai region to gain a first-hand understanding of the community's history and current challenges through meaningful site visits and briefings with JDC professionals and local community leaders
Engage with Indian-Jewish peers to learn about life in India
Connect with the Bene Israel, a geographically isolated and ancient Jewish community, as well as with fellow HUC students from the different campuses
Experience Shabbat in a beautiful camp setting and engage in a meaningful dialogue with local peers…Indian style!
Immerse yourself in the local culture – learn Bollywood dancing, sample biryani rice and samosas, sip on chai, and much more!
"I spoke no Hindi and she spoke no English, yet we communicated perfectly with smiles, contributing to each other's happiness. It was the purest moment of hospitality I have ever experienced."
– Inside India Participant
PARTICIPATION FEE
This Insider Trip is fully subsidized through the generous support of Jane and Stuart Weitzman.

Round-trip airfare from the United States to Mumbai, India



Site visits, briefings, tours, etc.

Medical and emergency evacuation insurance
*Please note that your participation fee includes international airfare. Travel and cancellation insurance is required.

Trip Dates
December 13-21, 2023
India, one world's fastest growing economy, is a colorful mosaic of coexisting cultures and faiths. India's Jews—who trace their roots as far as 2,000 years back—are among them, openly practicing in larger communities in Mumbai and Thane, and in much smaller ones in cities including Pune, Gujarat (Ahmedabad), Kerala (Cochin), Delhi, Kolkata and the Konkan Villages. Because of India's huge population and significant poverty, the country's limited government-run social services are massively overloaded. The Jewish community lack the welfare infrastructure to meet all the needs of poor, elderly, and vulnerable Jews among them. JDC, operational in India for over four decades, partners with various local organizations to ensure the development of critical care for Jews in need and a viable future for the community. 
Hebrew Union College Jewish Institute of Religion (HUC-JIR) is the premier Jewish seminary in North America and the academic, spiritual, and professional leadership development center of Reform Judaism. HUC students and alumni are leading a Jewish renaissance in North America, Israel, and around the globe as leaders in synagogues, schools, Hillels, hospitals, camps, the military, and Jewish organizations worldwide. HUC campuses in Cincinnati, Jerusalem, Los Angeles, and New York are vital centers for educational and cultural outreach to those of all faiths and backgrounds.
The safety and security of our participants is of the utmost importance. To protect our participants and the communities which we visit, JDC Entwine requires proof of COVID-19 vaccination for program participation. Additionally, JDC Entwine will be following rules and regulations set forth by local government officials. Trip participants will agree to abide by all COVID protocols set forth by both governing bodies and JDC Entwine staff and partners. Travel always assumes some risks and participants are aware of the medical risks associated with travel. This trip is subject to COVID protocol updates, changes, and cancellation. For more information, see here.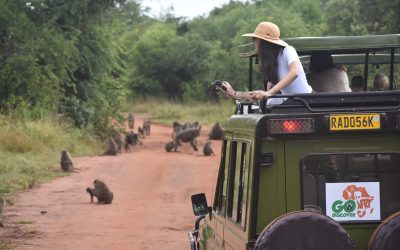 Join young professionals from around the world for this unique immersive experience with the Agahozo-Shalom Youth Village (ASYV) – the supportive community that is changing Rwanda.
read more