Frances C. Eizenstat JDC Fellowship in International Jewish Service
Immerse yourself in central Europe, explore its rich Jewish history and learn about the multitude of programs that JDC has supported throughout the last century. Together, we will experience Hungary and Latvia's vibrant Jewish community, while taking in the sites, sounds, and flavors of Budapest and Riga.
Three decades after the fall of Communism, Hungary and Latvia's political, economic and social landscape has transformed dramatically. This trip gives you an exclusive look into how those transformations have affected the region's Jewish communities.
Take in the sites of Budapest and Riga including their rich heritage and lively culture
Visit the Dohány Synagogue, one of the largest synagogues in the world, and the Mozaik Jewish community Hub, the innovated Jewish co-working space making waves in the non-profit world in Hungary
Visit an elderly home in Latvia to engage with community members and hear the stories of those who have witnessed dramatic changes in their lifetime
Gain an in depth understanding of diverse community programming being offered to local Jews through JDC supported programs
Sample the delicious Hungarian and Latvian cuisine and take some time to slow down and become mesmerized by picturesque European architecture
Upon returning home, participants will have the opportunity to engage with Ambassador Stuart Eizenstat, former US Ambassador to the European Union and longtime JDC supporter.
About the Frances C. Eizenstat JDC Fellowship in International Jewish Service:
Inside Jewish Hungary & Latvia is in honor of Frances C. Eizenstat z"l, a great Jewish leader. Ms. Eizenstat's commitment to improving the lives of those in need around the world was evident in nearly everything she did, including her 12 years as a JDC Board Member. In line with Fran's interest and support of communities in the process of rebuilding Jewish life, this experience allows young adults to experience, learn, and contribute to the building of Jewish life and welfare needs in post-communist countries.
"Travel isn't always pretty. It isn't always comfortable. Sometimes it hurts, it even breaks your heart. But that's okay. The journey changes you; it should change you."
– Anthony Bourdain
PARTICIPATION FEE
$950 USD*
(This trip has been highly subsidized in order to provide greater access and opportunity. Average actual cost of an Entwine Insider Trip is estimated at $4,500/person)




Site visits, briefings, tours, etc.

Medical and emergency evacuation insurance.
*Please note that your participation fee does not include international airfare.

Trip Dates
November 4 – 11, 2019
(GROUND DATES ONLY, does not include international flight)
Application Deadline
JULY 15, 2019
In the wake of the wars and communist rule that divided Europe over the past century, JDC has worked to rebuild shattered lives and fractured Jewish communities throughout the continent. Today, JDC partners with local communities throughout the region to tackle the current realities of new borders and accelerated change. From Berlin to Bucharest, JDC provides critical assistance to meet the vital needs of Jews at risk, help foster self-sustaining communities, and pave the path for the next generation.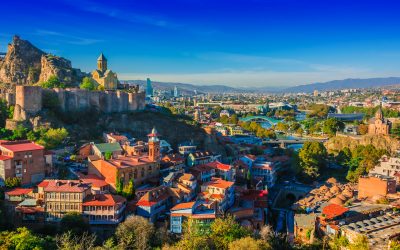 Connect to the cohort, JDC, the local community, and the larger global Jewish world as insiders and immerse in the experience and joy of travel, virtually.
read more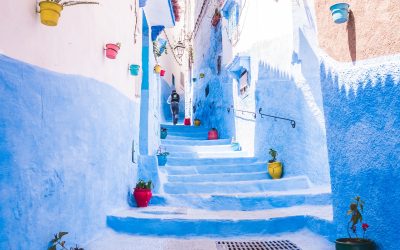 Journey to the Far East to explore the past and present of Singapore's and Hong Kong's Jewish communities.
read more