+ Global CO:LAB in partnership with
Junction Europe
This is a unique opportunity to take part in a collaboration between JDC Entwine and Junction on this year's Global Co:Lab trip in the Balkans. Come meet young leaders & change-makers from across Europe and the US to explore key trends, challenges and opportunities facing global Jewish communities, celebrate a unique, pluralistic Shabbat together and join a global network of young Jewish leaders. During this trip, we will explore JDC's work in Bosnia and Croatia, visit these Jewish communities and tour around this breathtaking region. We will engage in deep discussions about identity and the different Jewish realities that we all exist in today. Join us as we embark on this distinct journey, traveling with European Jews and gaining insight into diverse perspectives from around the world.
Hike to the crystal clear waters of Croatia's famous Plitvice Lakes National Park
Gain insight into current challenges facing the Jewish communities in Bosnia and Croatia while exploring issues of women's health, poverty relief, Jewish renewal, and leadership development in Bosnia and Croatia
Learn about JDC's historic role in rescuing Jews during the Bosnian War
Travel with young professionals from around Europe and understand the various Jewish narratives that have developed over the past 50 years in Europe
Indulge in Bosnian and Croatian café culture, sightseeing, outdoor markets, and natural beauty
PARTICIPATION FEE
$850 USD*
(This trip has been highly subsidized in order to provide greater access and opportunity. Average actual cost of an Entwine Insider Trip is estimated at $4,500/person)

Local transportation within Bosnia and Croatia



Site visits, briefings, tours, etc.

Medical and emergency evacuation insurance.
*Please note that your participation fee does not include international airfare to/from Europe.

Trip Dates
September 9-16, 2019
(GROUND DATES ONLY, does not include international flight)
Application Deadline
April 14, 2019
In the wake of the wars and Communist rule that divided Europe over the past century, JDC has worked to rebuild shattered lives and fractured Jewish communities throughout the continent. Today, JDC has partnered with local communities throughout the region to tackle the current realities of new borders and accelerated change. From Berlin to Bucharest, JDC provides critical assistance to meet the vital needs of Jews at risk, help foster self-sustaining communities, and pave the path for the next generation.
Junction, an initiative of the JDC, the Schusterman Foundation, and YESOD, seeks to empower young Jewish adults and professionals to engage with the pan-European Jewish community by providing innovative international opportunities that connect them to each other and to meaningful, relevant, and forward-looking Jewish spaces. Junction envisions diverse experiences for European Jews who are dynamic, inspired, and innovative, and takes an active part in pan-European Jewry in order to foster global Jewish life, relevant for the present and future.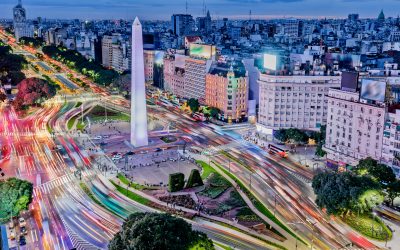 Virtually explore India and connect with a group of like-minded Kahal alumni.
read more