The Power of a Trip & a Multi-layered Identity
posted June 13, 2022 by Nadine Menashe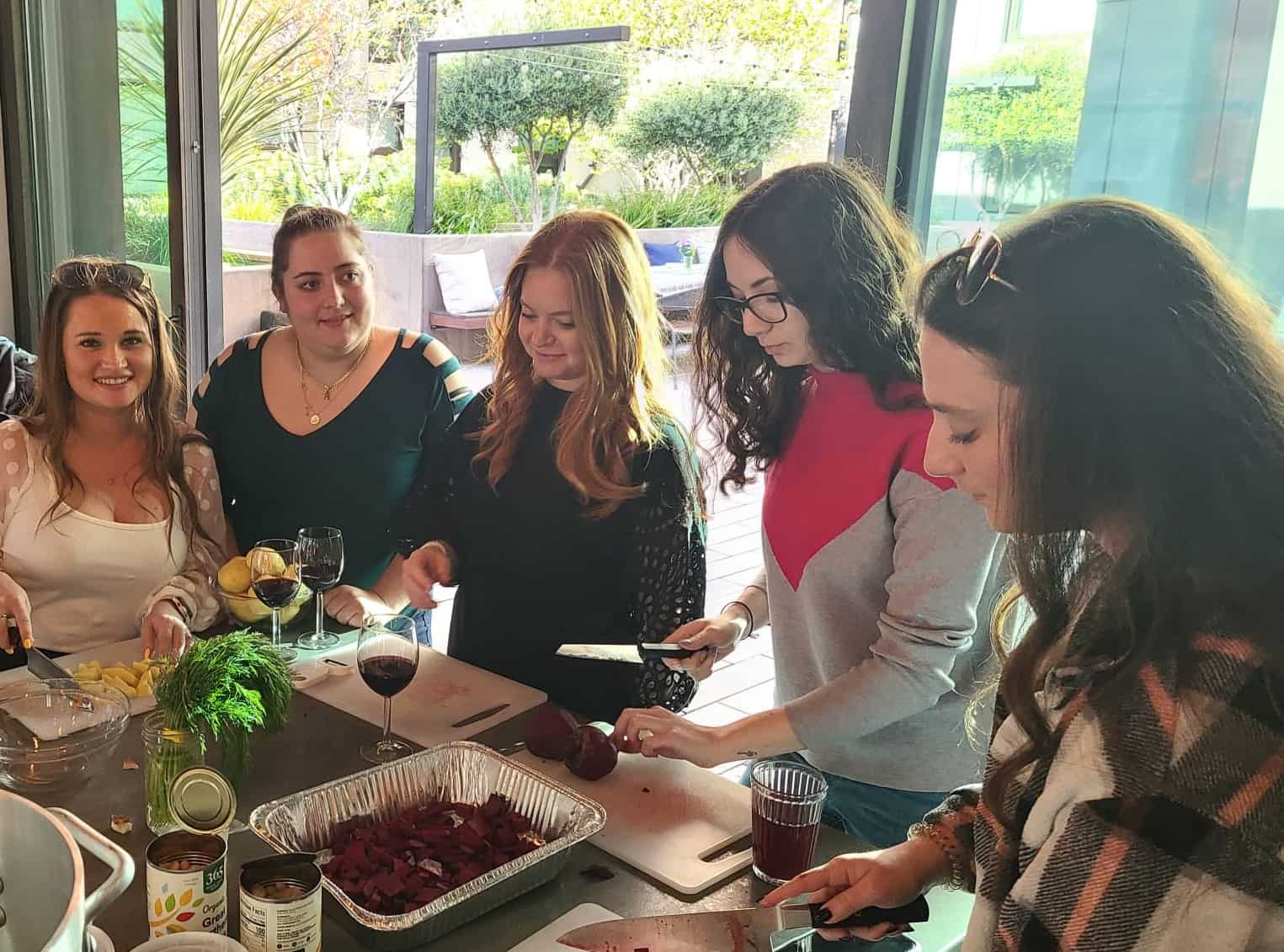 16 Jewish young adults from around the country traveled to San Francisco from March 24-27 during JDC Entwine's first-ever US-based Insider trip. My sister, Natasha Astrakhan, and I were the two participants from Portland. Funded by the Genesis Philanthropy Group, the trip was designed specifically for young professionals from a Russian-speaking Jewish (RSJ) background with at least one parent born in the former Soviet Union. The goal of the trip was to connect Russian-speaking Jews to the immigrant cultures of San Francisco and to the work that JDC and their partner organizations do in the Bay Area.
I  was previously a participant on a JDC Entwine virtual trip to Odesa in 2020 and was so excited to experience an in-person trip with the organization. It was an action-packed four days: we toured Little Russia, biked across the Golden Gate Bridge, made borscht in a Russian cooking class, and ate our way through Chinatown. We also met with amazing organizations, such as the Jewish Family and Children's Services, Urban Adamah, Repair the World, the RSJ Moishe House, and the brand-new RSJ community center opening later this year. I would have loved to spend more time with each organization – especially Urban Adamah, where we helped garden while learning about their commitment to Jewish learning, sustainability, and social action in the Bay Area community. Somehow, we even got some free time to just hang out with our new friends (or get some well-deserved rest).
The trip came during a time when RSJs felt an array of emotions about the war in Ukraine. Some of us have family still living in the region, while others held deep emotions about the events happening. We held space for these feelings and talked candidly about the crisis. However, we knew that we also deserved to experience joy and belonging, and we made this a theme throughout our trip as well. The program gave opportunities to set kavannah (intentions) for each day of the trip: creation, fusion, and legacy. These intentions were woven throughout our activities, and we debriefed on them at the end of each day. The fusion theme was my personal favorite, as it centered around honoring multiple parts of our identities and exploring how they come together.  I particularly cherished the activity where we studied different quotes about identity and discussed how we connected to them. As RSJs, we have a completely different Jewish upbringing than our peers, and it was a remarkable experience to be in a room filled with people who shared that experience. Few RSJs participate in Jewish organizational life, and we often require special programs run by us and for us that will ensure that we feel welcome in a Jewish space. Every person in the room had an experience where they felt like they weren't Jewish enough, Russian enough, or American enough. Spending these four days together really solidified the unspoken need we have for a community that understood us to our cores.
Now I know that I don't have to travel far to have a transformative cultural experience. I'm so immensely grateful for my time in San Francisco with JDC Entwine. I received a beautiful gift of new friends, deeper Jewish knowledge, and memories from amazing new places.
To learn more about JDC Entwine and get involved in their programs, visit jdcentwine.org. If you are interested in creating a local RSJ young adult community in the Portland area, please reach out to me at nadinemenashe@gmail.com.