Giving and Receiving with JDC Entwine
posted by Molly Kazan, 2020 Giving Circle Participant, 2020 Community Rep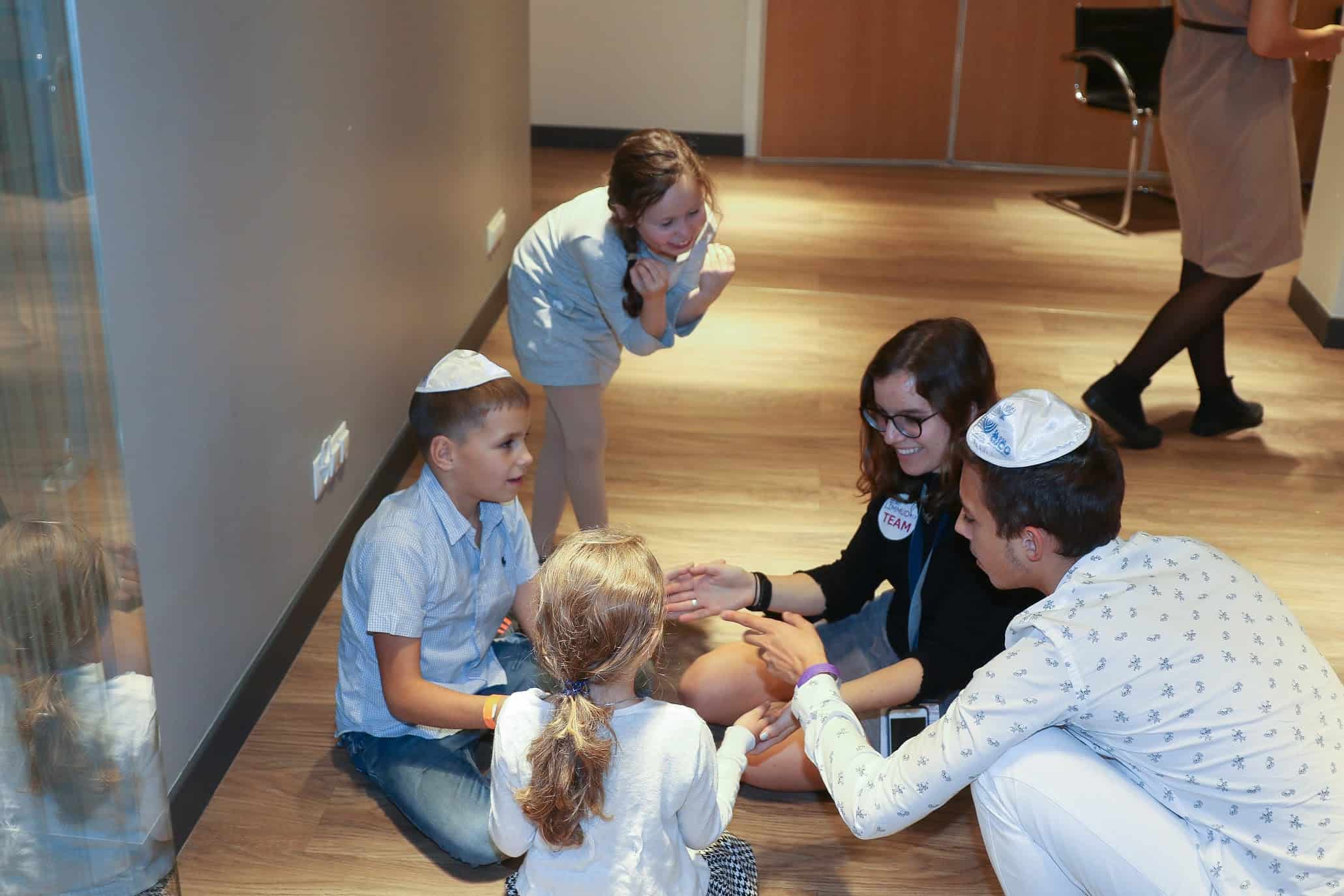 Giving, specifically Jewish giving, matters. Around the world, Jewish givers, donors, and philanthropists play a huge role in upholding the Jewish tenant of tikkun olam – repairing the world – but also helping formulate strong Jewish identities- both of which I've witnessed countless times.
As a recipient of such generosity, I spent years at overnight Jewish summer camps thanks to One Happy Camper funding. I became a Bat Mitzvah and received Israel bonds from my synagogue. I confronted Holocaust atrocities in Poland thanks to Jewish youth group scholarships. The Legacy Heritage Foundation made a semester during college in Jerusalem affordable, and the Cleveland Jewish Federation's Roslyn Z. Wolf-JDC International Fellowship made my 2018-2019 JDC Entwine Global Jewish Service Corps fellowship in Latvia and Israel possible. All these experiences made my Jewish journey educational, enriching, and enjoyable, and have helped me define who I am as a Jew today.
That's why I was eager to participate in a virtual Giving Circle hosted by JDC Entwine in May. A giving circle is a shared philanthropic experience where participants pool money, decide where to give as a group, and in doing so, increase their awareness of, and engagement in, the issues covered by the selected cause. It's a wonderful way to make collective and informed donations based on shared values like kehilah (community), tzedakah (charity), and kavannah (fintention).
Over the past few months of social distancing, it has been easy to shrug off virtual participation with excuses like bad wifi and zoom fatigue. But when I heard JDC Entwine was putting together Gather & Give, I knew I wanted a seat at that zoom table. Together but safely apart, we learned about the key areas where JDC helped to allocate funding before, after, and during COVID-19: providing aid to vulnerable Jews around the world, helping Israelis most in need, innovating & sustaining Jewish life overseas, and offering humanitarian aid in Ethiopia.
After spending a year with JDC in Latvia and in Israel, I felt lucky that these key areas weren't just abstract concepts on a zoom call. Because of my experiences, these were real and tangible examples of JDC and Jewish philanthropy in action: giving and helping people live better lives. I thought about the warm home I visited on a JDC- supported trip to Odesa, Ukraine, where JDC helps facilitate and fund programming for elderly Jewish community members. I remember laughing and drinking tea with them, trying to use what little Russian I retained from my time serving in Riga. I thought about the kids and teens in Riga who, because of the pandemic, wouldn't get their typical Sunday youth programs full of creative madrich-led activities, silly costumes, and Jewish learning. I thought about the role JDC plays in non-sectarian communities, too. I spent time during my service researching and reporting on JDC programs that bring Israeli agricultural technologies to Ethiopian farmers to help them increase crop yields and improve livelihoods. I'm lucky that the descriptions given during the Gather & Give zoom call were, for me, a review – a reminder that JDC exists in so many places simply to help people and to do good. No matter which key area our giving circle collectively selected, our pooled donation would make an impact.
While the benefits of seeing a Jewish community overseas up close and personal on a JDC Entwine trip or year of service were – like most travel opportunities – unfortunately placed on pause during these trying times, the values which guide JDC's work hold true. Values-based collective giving, especially through an organization near and dear to my heart, was the perfect way to implement the Jewish values instilled to me throughout my life. There is strength in numbers, and there is strength in shared experiences. I feel personally connected to the JDC mission and feel beyond blessed for my experiences working for JDC in Latvia and in Israel, and traveling to visit JDC-supported Jewish communities in countries like the Ukraine, Poland, Hungary, and Turkey. My personal donation is meaningful, but its meaning is expounded when combined with other JDC alumni donors who feel strongly connected to this work, too.
Pirkei Avot teaches us that "You are not obligated to complete the work, but neither are you free to desist from it (2:21)". Armed with passion and a steady wifi connection, I look forward to continuing this work by embodying what JDC has taught me, building my Jewish identity while giving back to the larger global community. I hope to facilitate my own Giving Circle with peers to increase our collective awareness about what's going on locally and globally, even in the face of today's unprecedented events.
Thanks to the power of collective giving, Entwine's Gather & Give giving circles have raised nearly $20,000 for JDC programs supporting vulnerable communities in Argentina, Israel, Ethiopia, and the former Soviet Union.