Finding The Unexpected in Rwanda
posted October 26, 2017 by Bobby Gross, Inside Rwanda alum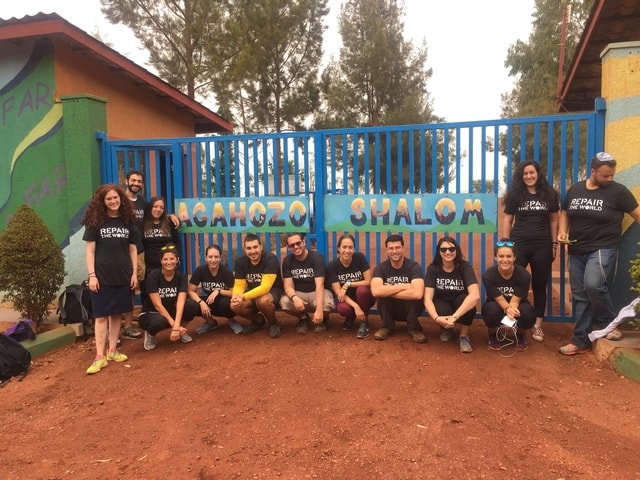 I wasn't sure what to expect from my trip to Rwanda. It was difficult to see past the long list of shots I needed to get, and the upcoming 24 hours of travel to get to the country. I looked forward to seeing my sister, Lauren, who has been serving as a Global Jewish Service Corps Fellow with Agahozo Shalom Youth Village (ASYV), but wasn't sure what to expect.
So, in the last week of August I was off to Africa – and ASYV was not what I imagined. Though I had heard about the Village from Lauren, I wasn't able to understand how incredible of a place it is until I saw it for myself. It's a 144 acre piece of the world where there is a spirit that not only emanates from the land but from the people and the rhythms of each day.  This struck everyone on the trip almost immediately.
I saw Lauren with her family at family time, which is a 20 student house of freshman year students. I saw this person I've known my entire life, but with a softness that seems to have developed from interacting with these younger female students. Students that she had little in common with, but had grown to love in the months she had been in Rwanda.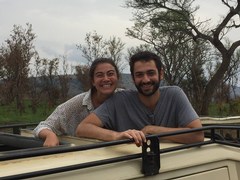 Throughout the week, I began to understand her life here and ASYV as a whole. It gave me a much deeper understanding of her world and a newfound respect for her toughness. Usually one to enjoy the luxuries afforded to her from growing up in the USA, Lauren was thriving in this unique place where those creature comforts did not exist. The image I had had of my sister for all those years seemed to melt away and I saw a person I admired and connected with in a new and very special way.
Outside of spending time with my sister, the majority of the week was with other participants on Inside Rwanda. Having eleven other people to experience this adventure with added to the trip tenfold. We would share stories of our daily experiences with the students, bond over our mutual lack of enthusiasm for the food, or even just hang out and talk about things ranging from "Parks and Recreation" quotes to understanding the ways of the human consciousness.
 All of what was experienced during our week together was shaped by the incredible ASYV students. As the week went on, we learned more about these students' lives and I was awe-struck. The love and kindness these young people had for others and life was so pure that it brought me to tears on a few occasions. The students are some of the hardest working that I've ever come across, and it seemed that they were fueled by a gratitude for the opportunity to be at ASYV – a place they knew was very special. Throughout the week we were exposed to the beauty of the ASYV and the students – whether it was during Village Time (a Friday night talent show), Muchaca (a 6AM jog on Saturday morning filled with chants and song), or church (with all different forms of Christianity and faith praying together) – I could write an entire blog post on each of these. When I left for the trip, I had no idea the mark that these students would leave on me.