Saris, bangles, and …kippas?! Immerse yourself in the sounds, sights, and smells of India as you discover its small, but ancient Jewish community. Grapple with the complexities of Indian society while learning about the life altering programs that JDC implements to combat the issues facing this minority community. Gain real-life experience in philanthropic giving through a mini on-trip giving circle*.
*What is a giving circle?
In a giving circle, members pool their charitable contributions and decide together where the pooled funds should go. Giving circles are a powerful tool for building community – for strengthening members' personal, professional, and philanthropic networks. Through their consensus-based decision-making, they model the importance of philanthropic partnership and collective impact, reinforcing the truism that no funder, no matter how large or influential, can solve social problems on his or her own. This trip consists of an immersive giving circle component whereby each participant is expected to make a charitable donation of $250 to JDC. During the trip, the cohort will determine where to donate its pooled resources.
Experience Jewish life and local culture in Mumbai (formerly Bombay).
Stand on the coast where the Jews who fled Israel landed after the destruction of the second Temple and began 20 centuries of life in India. Meet their descendants and tour both Jewish and famous local sites in this world-renowned city.
Dine with local Jewish young leaders and JDC's yearlong volunteers and learn about their activities in the community. Learn about Gabriel Project Mumbai's work in the slums.
Experience various facets of the local Jewish Community Center. Meet children and teens who participate in Jewish programming enjoy cultural performances and local cuisine workshops.
Connect with members of the community to gain a personal perspective on Jewish life in this region.
"Travel isn't always pretty. It isn't always comfortable. Sometimes it hurts, it even breaks your heart. But that's okay. The journey changes you; it should change you."
– Anthony Bourdain
PARTICIPATION FEE
$1,000*
(This trip has been highly subsidized in order to provide greater access and opportunity. Average actual cost of an Entwine Insider Trip is estimated at $4,500/person)

Local transportation within India



Site visits, briefings, tours, etc.
Medical and emergency evacuation insurance.
*Please note that your participation fee does not include international airfare.
**In addition to the participation fee, participants will be required to submit a $250 donation to take part in the Giving Circle.

Trip Dates
August 12 – 19, 2019
(GROUND DATES ONLY, does not include international flight)
Application Deadline
April 15, 2019
India, the world's fastest growing economy and most populous democracy, is a colorful mosaic of coexisting cultures and faiths. India's Jews—who trace their roots as far as 2,000 years back—are among them, openly practicing in larger communities in Mumbai and Thane and much smaller ones in cities including Pune, Gujarat (Ahmedabad), Kerala (Cochin), Delhi, Kolkata and the Konkan Villages.Because of India's huge population and significant poverty, the country's limited government-run social services are massively overloaded. The Jewish or Bene Israel community lack the welfare infrastructure to meet all of the needs of poor, elderly, and vulnerable Jews among them. JDC, operational in India for over four decades, partners with various local organizations to ensure the development of critical care for Jews in need and a viable future for the community.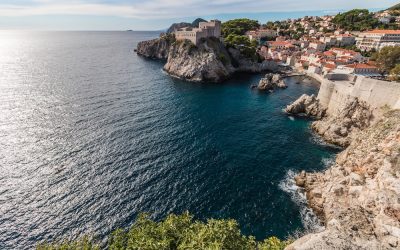 Explore the ancient Jewish community of the Balkans and come together with young leaders and change-makers from across the globe.
read more