for LGBTQ+ Young Professionals
in Partnership with JQ International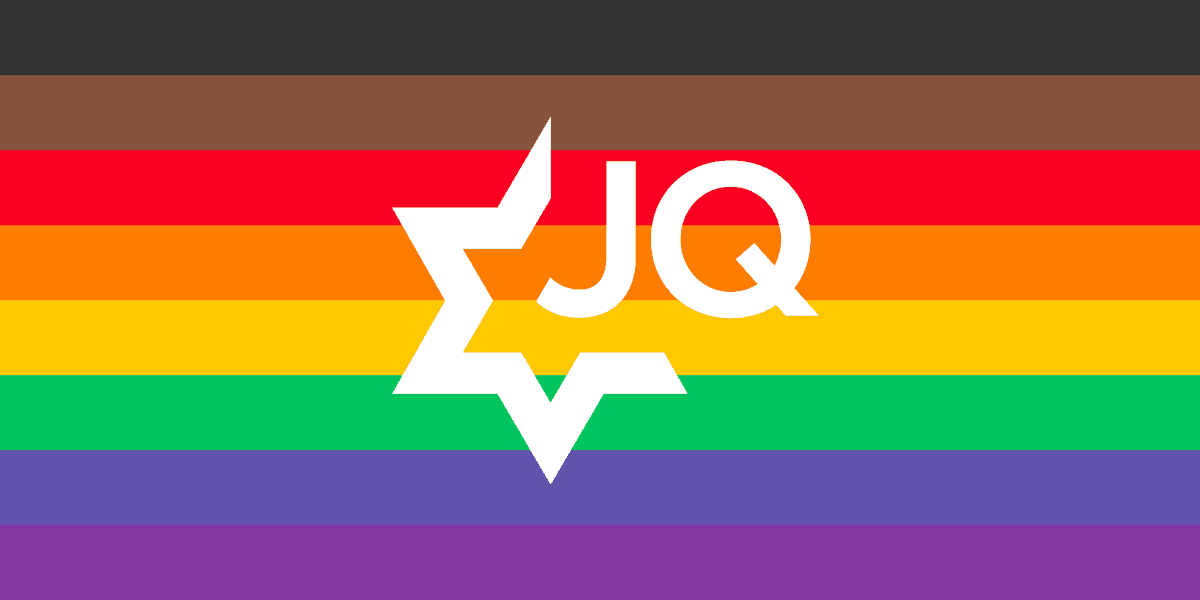 Explore Argentina and connect with a group of LGBTQ+ Jewish young professionals through this one-of-a-kind Virtual Insider Trip.
This one-of-a-kind virtual experience provides an inside look into the key issues, causes, and experiences of the Argentinian LGBTQ+ community. Each day, we will spend an average of 1-2 hours exploring different aspects of the Argentinian LGBTQ+ Jewish community and diving into conversations on how we take action on behalf of ourselves and global communities.
Join JDC Entwine and JQ International as we learn about the role the Jewish community plays in supporting LGBTQ+ rights, explore JDC's work in Argentina, and grapple with what it means to identify as LGBTQ+ in complex and ever-changing global environments.
This trip is developed in partnership with JQ International, the largest direct service provider of LGBTQ+ Jewish programs, outreach, and support services in the United States.
This initiative affirms JDC Entwine's commitment to building a movement that is reflective of the diversity of the Jewish people, and seeks to make a meaningful impact on global Jewish humanitarian issues, starting in locations that serve as beacons of Jewish inclusion globally.
Application deadline is October 21, 2020 
PARTICIPATION FEE
$85
Limited subsidies are available.
The full participation fee is $85. The breakdown of this fee is as follows:
$40 for local speakers and guides
$20 for cultural activities
$15 donation to community members
$10 for materials and supplies
Visit the colorful center of LGBTQ life in Latin America, Buenos Aires, virtually.
Meet local LGBTQ peers, both within and outside of the Jewish community, to learn about challenges and opportunities facing them today.
Learn from JDC Latin America staff about their current strategy across the region and efforts to promote inclusion and diversity within and outside the Jewish community.
Che! Enjoy Argentina's unique culture and culinary traditions through an empanada making demonstration and a tango class
"

I wanted to experience for myself the unity of my Jewish and my gender nonconforming identities, and to be able to return home and share with others that the two identities don't have to be mutually exclusive.

"
– 2018 LGBTQ+ Trip Participant
What is a Virtual Insider Trip FAQ
Am I able to participate if I cannot attend all the sessions? 
Our expectations for joining an Entwine Virtual Insider Trip are that participants will be available for the entire program. Typically, this consists of about 10 hours over the course of five days. We have worked closely with our staff in the regions to craft a full experience and each component contributes to the overall goals of our program. If the timing does not work out for you, no problem! We will find another trip you can join that works with your schedule. 
What is the anticipated time commitment of this program and do I need to take days off work to participate? 
Entwine Virtual Insider Trips typically run from Sunday to Thursday and require a time commitment of about 10 hours. The bulk of the time will take place on Sunday and there will be about 1-1.5 hours on the weekdays we will ask you to join us for. Taking off work will depend on your schedule and the time zone of the region we are visiting. We will share all schedules and necessary information with you in advance if the trip. 
What materials/ technology do I need to join the trip  
Our primary platform will be Zoom. You will need to join from a computer with a web camera in order to access many of the interactive features being utilized. We will also use WhatsApp to communicate with the group.  
Can I participate if I have already traveled with JDC Entwine to Argentina?  
Yes! We welcome new applicants as well as alumni on our Virtual Insider Trips. 
Does participating in this program preclude me from being able to participate in a future in-persontrip? 
Entwine's goal is to ensure that all participants in our programs take the learning from the experience and apply it to their local communities. One of the things we look for in returning applicants/alumni is how they were able to bring their global experience home. You are more than welcome to apply to any future trips and we are excited to see how you have taken this experience with you so that we can properly assess if another Entwine program is a good fit. 
JQ International is the premiere LGBTQ+ (Lesbian, Gay, Bisexual, Transgender, Queer+) Jewish organization in the greater Los Angeles area, and largest direct service provider of LGBTQ+ Jewish programs and support services in the US. Through a suite of events and outreach, JQ celebrates and strengthens the lives of LGBTQ+ Jews and allies by transforming Jewish communities, and ensuring inclusion through education, support, and identity-enrichment. 
Argentina is home to Latin America's largest Jewish population, the 7th largest Jewish population in the world. A prosperous community for most of its history, which dates back to the Spanish and Portuguese inquisitions, Argentina's Jews were devastated by the 2001 economic crisis that turned middle-class families into "the new poor" virtually overnight.
JDC responded immediately and efficiently to the Jewish community's sizeable needs, leveraging decades-long partnerships to expand existing relief services to aid those hardest-hit by the crisis. More than 10 years later, with the local Jewish institutions' overall health largely restored, JDC has resumed its historic role in Argentina as a community-development expert.
The coronavirus pandemic has created a public health crisis unprecedented in most of our lifetimes, leading to vast emergency humanitarian needs worldwide. As the global Jewish 9-1-1, JDC's 106 years of expertise and experience responding to crises is needed more than ever. Right now, we are addressing emerging needs and helping communities adjust to this new reality, and ensuring that JDC workers around the world can continue to serve the tens of thousands of people who depend on us every day. Every day, disadvantaged Jews around the world depend on JDC for lifesaving services including homecare and basic necessities like food and medicine. In this new reality, they face even greater struggles and JDC is working to ensure our vital services continue and additional needs are addressed. In North Africa, JDC is providing ongoing assessment of risk and community needs, as well as crisis management planning for the many needy and vulnerable community members.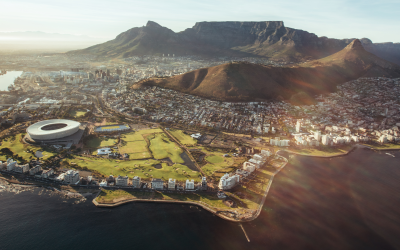 Take in the stunning views of Cape Town from Table Mountain, visit the bustling Oranjezicht market, and soak up in all that this colorful city has to offer.
read more