The Stephen and Sheila Lieberman Trip
Join JDC Entwine in New Orleans and uncover the rich tapestry of Jewish life in this vibrant city! Explore the iconic French Quarter, indulge in a mouth-watering beignet and spend the last night of Hanukkah and Shabbat with community members. Through the Museum of the Southern Jewish Experience and other local organizations, you'll engage in and explore the often-untold story of southern Jewry.
Explore New Orleans' iconic French Quarter, dance to live Jazz music, and indulge in delicious beignets.
Visit the Museum of Southern Jewish Experience and other organizations that make up the Jewish fabric of this city.
Learn about JDC's expertise in disaster response through the lens of Hurricane Katrina.
Celebrate the last night of Hanukkah and Shabbat with the New Orleans Jewish community.
Examine current issues impacting global Jewish communities and discover the southern Jewish story, one not often told within the narrative of American Jewish life.
"No matter what happens, travel gives you a story to tell."
– Jewish Proverb
PARTICIPATION FEE:
$500 (participants are responsible for booking their own roundtrip travel)

Local transportation within New Orleans



Site visits, briefings, tours, etc.

Medical and emergency evacuation insurance
*Please note that your participation fee does not include airfare to New Orleans. Travel and cancellation insurance is strongly recommended.

Trip Dates
December 14-17, 2023
JDC (the American Jewish Joint Distribution Committee or "The Joint") is the leading Jewish humanitarian organization, working in 70 countries to lift lives and strengthen communities. We rescue Jews in danger, provide aid to vulnerable Jews, develop innovative solutions to Israel's most complex social challenges, cultivate a Jewish future, and lead the Jewish community's response to crises. For over 100 years, our work has put the timeless Jewish value of mutual responsibility into action, making JDC essential to the survival of millions of people and the advancement of Jewish life across the globe. Learn more at jdc.org.
The safety and security of our participants is of the utmost importance. JDC Entwine requires proof of COVID-19 vaccination for program participation and will be following rules and regulations set forth by local government officials. Trip participants will agree to abide by all COVID protocols set forth by both governing bodies and JDC Entwine staff and partners. Travel always assumes some risks and participants are aware of the medical risks associated with travel. This trip is subject to COVID protocol updates, changes, and cancellation. For more information, see here.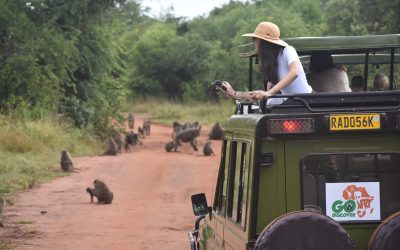 Join young professionals from around the world for this unique immersive experience with the Agahozo-Shalom Youth Village (ASYV) – the supportive community that is changing Rwanda.
read more