Jewish Service Corps@home Fellowship
Volunteer virtually to serve critical needs of communities around the world with the world's leading Jewish humanitarian organization.
The JSC@home Fellowship offers young Jewish adults the opportunity to directly engage with JDC's global mission while actively fulfilling the value of global Jewish responsibility.
Launched in 1987, the JSC Fellowship places recent college graduates and young professionals in year-long service opportunities in global communities served by JDC and is internationally recognized for providing leadership development through global service with a Jewish values lens. Today, while international travel is limited, the JSC@home Fellowship enables young adults to fulfil the value of global Jewish responsibility from afar through a 6-month cohort-based experience.
WHO'S A GOOD CANDIDATE FOR THE JSC@home FELLOWSHIP?
JSC@home Fellows are emerging and rising young leaders in their 20s and 30s who have demonstrated interest in public service or humanitarian work and global Jewish causes. Successful candidates are independent, mature, and flexible. They have a sense of responsibility, balance humility with curiosity and exhibit strong interpersonal skills. They have some work experience and a college degree or equivalent. Knowledge of foreign language(s) and Jewish education is a plus, but not a requirement. 
WHAT DOES THE JSC@home FELLOWSHIP LOOK LIKE?
Fellows are matched with communities seeking someone with their talents and skills. Through their virtual placements, fellows contribute to organizational needs while developing their knowledge of global Jewish causes. Ongoing learning, including two virtual seminars and monthly coaching, webinars, and peer-to-peer cohort building serve to develop leaders who have a global mindset and powerful skillset. 
A typical work week of 10-15 hours will be comprised of meetings with a field supervisor and staff, independent assignments and facilitating community programming where relevant. Flexible working hours may be required due to fellows living in different time zones from their placement communities. Fellows receive stipends of $500/month and will receive a welcome package upon acceptance.  
JSC@home Fellows will serve with offices in locations around the world, including in India, Israel, Hungary and Ukraine. Tasks range from social media content creation and graphic design to teaching and curriculum development. Placements serve Jewish communities, JDC departments and international development partner organizations. 
JSC@home APPLICATION & SELECTION PROCESS
The JSC@home selection process is designed to identify candidates with skillsets matching the needs of available placements. A matching process encompassing two interviews ensures that each placement is filled by a candidate with the necessary qualities and skills to have a successful JSC@home experience.
APPLICATION TIMELINE:
Applications are now closed for JSC@home. While the application is closed, we are still considering applicants who are fluent Russian speakers. Please inquire to JDCEntwine@jdc.org to receive a link to the application.
2021 JEWISH SERVICE CORPS@HOME FELLOWS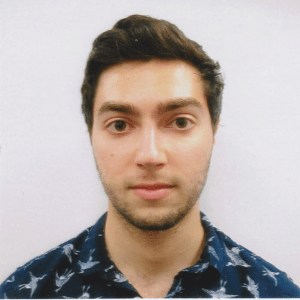 Amit Gerstein
Repair the World Fellow
×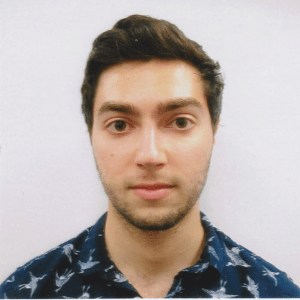 Amit Gerstein
Repair the World Fellow
Amit will serve as the JSC@home Fellow with JDC's Global Response & Innovative Development department in Jerusalem, Israel. Amit Gerstein is a senior at George Washington University studying International Affairs with a concentration in International Development. He is particularly interested in sociocultural anthropology and the role it can play in informing development practice. Amit is interested in international gender and sexuality issues and has conducted research in Nepal studying the relationship between international development actors and sexual and gender minorities. Amit enjoys volunteering as an Emergency Medical Technician (EMT) in Washington D.C. and working as a CPR instructor and research assistant. Outside of the U.S., Amit has lived in Israel, Nepal, and Mexico and hopes to continue traveling and broadening his understanding of the world.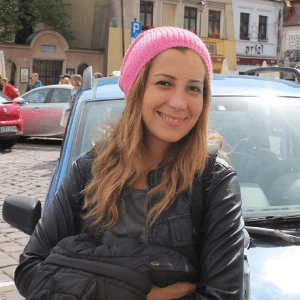 Carla Habif
Breslauer Fellow
×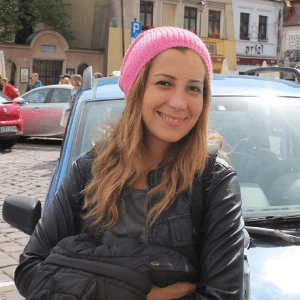 Carla Habif
Breslauer Fellow
Carla will serve as the JSC@home Fellow with JDC-Israel Elka. Carla Habif is a 34 years old historian, living in the amazing Rio de Janeiro, Brazil, that considers herself a citizen of the world. Carla loves to travel, to meet new people and new cultures. She also loves to learn new languages and so far she can speak Portuguese, of course, Spanish, English, and Hebrew. Now, Carla has been practicing her French and she knows a little Arabic as well. Carla acts as a passionate History teacher, as she believes that from the comprehension of History we can understand how to act in our own societies to achieve a better current and future world. She also has international experience in intercultural dialogue and conflict transformation, as she participated as a Committee Chair for events such as The Muslim Jewish Conference. She also coordinates an international field trip for Brazilian students to Poland and Israel, with the purpose of understanding the Holocaust and other genocides, studying human rights and relevant nowadays topics, such as racism. For the past two years, Carla has been a Ph.D. student in International Relations, studying non-violent movements between Israelis and Palestinians. Peace and dialogue are important topics to her. Carla dreams to do humanitarian work and acting in international organizations. She is a very social person, loves to chat, read a good book in her hammock, listen to some Latin American music, and enjoy sunny days at the beach!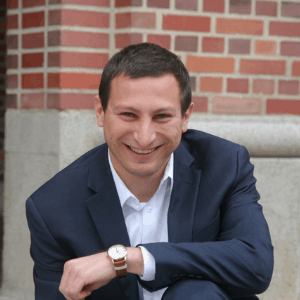 Eitan Snyder
Repair the World Fellow
×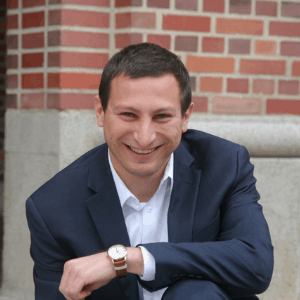 Eitan Snyder
Repair the World Fellow
Eitan will serve as the JSC@home Fellow with JDC-Israel Unlimited. Eitan is based in Los Angeles where he currently works as an Executive Assistant at The Maple Counseling Center and is a resident in Moishe House West Hollywood. He moved to Los Angeles in June 2018 to pursue a career as a singer and songwriter writing in English and Hebrew and to work as a Springboard Ezra Fellow at the University of Southern California Hillel Foundation (Fight On!). Eitan is a proud graduate of the Frost School of Music at the University of Miami in Coral Gables, FL, and of the Charles E. Smith Jewish Day School in his hometown of Rockville, MD.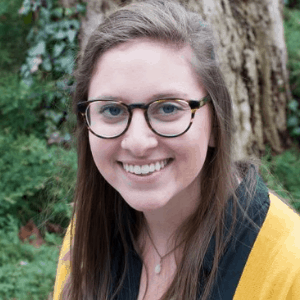 Emily Levine
Repair the World Fellow
×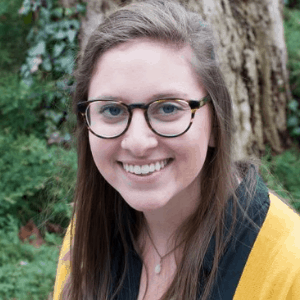 Emily Levine
Repair the World Fellow
Emily will serve as the Communications Fellow at the Evelyn Peters JCC in Mumbai, India. Emily graduated from Hofstra University in 2017 where she majored in Public Relations and minored in Global Studies. Immediately after graduation, she moved to New York City and spent just over a year as an Account Coordinator at Hunter Public Relations where she worked on clients in the consumer food and beverage industry. During this time, she spent Saturday mornings teaching first-grade religious school at Congregation Beth Elohim in Brooklyn. Emily found herself spending all week looking forward to Saturday mornings. She enjoyed working with the children in her class and loved being able to help their families build a Jewish community together. The following year, when CBE was looking for someone to join their education program full time, Emily jumped at the opportunity to pursue her passion. She has worked at CBE full time since August 2018 teaching elementary through high school classes and planning holiday programming, family events, and retreats. When not at work, Emily enjoys exploring every corner of NYC, especially trying new restaurants.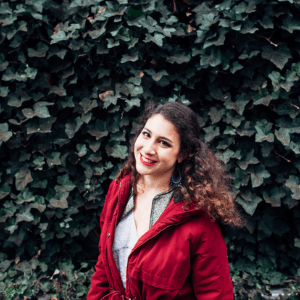 ×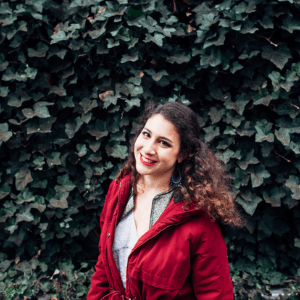 Gaia Temin
Lemesh Fellow
Gaia will serve as the JSC@home Fellow with Hakaveret, JDC's social innovation hub in Israel. Gaia is a master's graduate student, with a bachelor's in Communication and more than eight years of experience in different fields, such as Public Relations, Social Media, Recruitment, and Project Coordination. She was born in Brazil, lived and the States, moved to Amsterdam to do get a Master's degree and decided to stay. For years she volunteered for CISV – an international organization that promotes peace and international friendship through summer camps. She has also volunteered for an art gallery in a park and for sustainable cooking projects in Amsterdam. When she is not working, or volunteering, she likes to read and write, catch up on Netflix, go for walks, or dance classes. She also loves languages and is now in the process of learning Italian.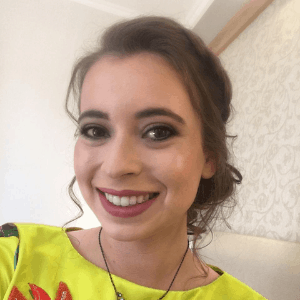 Gianina Dwek
Pears-JDC Fellow
×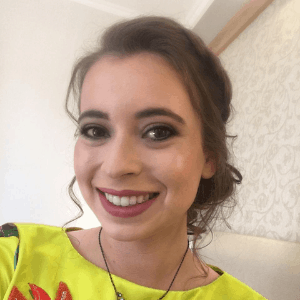 Gianina Dwek
Pears-JDC Fellow
Gianina will be the Program Writing Fellow at Gabriel Project Mumbai in Mumbai, India. Creative, ambitious, and adventurous, Gianina strives to make a positive impact on a global scale. Having scored within the top 3% worldwide in the International Baccalaureate, she now studies Theatre and Spanish at the University of Bristol. Her extra-curricular activities at University include learning British Sign Language, pioneering as a Bristol Campus Intern for Kahal: Your Jewish Home Abroad, and training student radio show presenters for Burst Radio. Gianina has previously gained journalism work experience at The Times, the University of Salford, and with SUITCASE magazine, and has taught English as a foreign language at an academy in Madrid and a Jewish primary school in Buenos Aires, after earning her TEFL certificate in 2017. She has also shared her passion for theatre in a professional context, facilitating drama activities for children at RHEMA Theatre summer school, Camp Moshava California, and in the Royal Exchange Young Company as a Young Design Technician. In her spare time, she enjoys blogging, planning future Jewish initiatives, and taking every opportunity to travel. Gianina plans to live abroad upon graduation to explore Jewish communities around the world and develop professional skills that will set her in good stead for her future career.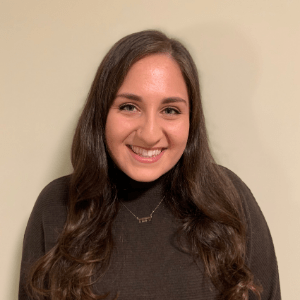 Goldie Davoudgoleh
Repair the World Fellow
×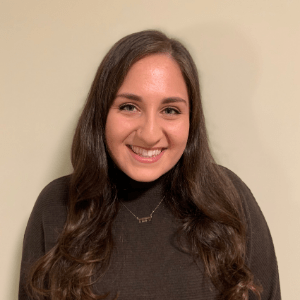 Goldie Davoudgoleh
Repair the World Fellow
Goldie will serve as the JSC@home Fellow with the JDC's Archives department. Goldie Davoudgoleh hails from Lexington, MA. She grew up in a Persian and American Jewish household, experiencing Ashkenazi and Sephardi customs alongside traditional and modern Jewish culture. Goldie?s Jewish and secular education stems from her many years in Jewish day school in the greater Boston area. Outside of school, she spent 10 summers at URJ Eisner Camp and several months in Israel on different study abroad and internship programs. Goldie and her family also spent two years living abroad in Shanghai, China, studying at an international school and creating a Jewish community for themselves abroad. Her young expat experience led her to study abroad in Copenhagen, Denmark in her junior year of college, during which she engaged with Kahal Abroad programming and participants in Jewish experiences. This past spring, Goldie graduated Magna Cum Laude from Brandeis University with her BA in Near Eastern & Judaic Studies and Anthropology. During her undergraduate years, she not only sang in an acapella group, but she also dedicated a lot of time to the Jewish community through her participation in Israel Campus Roundtable programming, recruitment for Birthright and Onward Israel, and campus internship with Kahal Abroad. This fall, she began studying on the dual MA/MBA track of Brandeis Hornstein Jewish Professional Leadership program. Goldie is passionate about elevating Jewish traditions and experiences from across the diverse Jewish community and hopes to pursue this passion in her future career.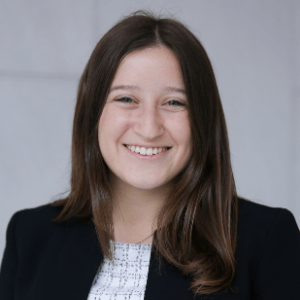 Hannah Moses
Donner Fellow
×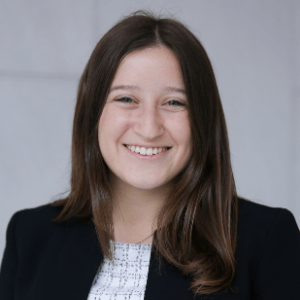 Hannah Moses
Donner Fellow
Hannah will serve as the Communications and Programs Fellow at the Balint House JCC in Budapest, Hungary. Originally from Long Island, NY, Hannah Moses is a senior at Tulane University studying International Relations with minors in Social Innovation and Social Entrepreneurship and Jewish Studies. During her time at Tulane, she has served as the President of her sorority, Sigma Delta Tau, and President of the Tulane Israel Public Affairs Committee. In the fall of her junior year, Hannah studied abroad in Budapest, Hungary, where she had the unique opportunity to live in a new city and travel across Europe. Currently, she works as a Front Desk Associate at a local workout studio, where she prepares the studio for clients and oversees sales and memberships. She loves creating a welcoming and motivating space for clients in this role. Previously, she has held internships in Washington, D.C. with the American Israel Public Affairs Committee (AIPAC) and the Center for Strategic and International Studies (CSIS). These positions have strengthened her skills in communication, teamwork, and program facilitation. Hannah thrives in a fast-paced environment and loves challenging herself with demanding projects in the workspace. In her free time, you'll find Hannah exploring New Orleans, walking through Uptown, or taking the streetcar down St. Charles Street into the French Quarter. Although Hannah follows a gluten-free diet (not by choice), she loves exploring the diverse New Orleans cuisine. As a natural people person, Hannah values quality time and deep conversation with her closest friends and loves fun evenings at home with her parents and two younger sisters.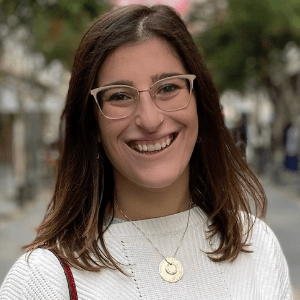 Hannah Sharron
Donner Fellow
×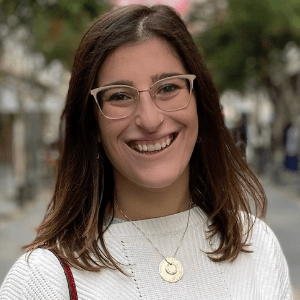 Hannah Sharron
Donner Fellow
Hannah will serve as the JSC@home Fellow with JDC-Israel Ashalim. Driven by deep-rooted principles and beliefs, Hannah has often been described as a 'social justice warrior', a term she rather likes. After volunteering throughout the university, she made activism her career, starting within the British Jewish community where she grew up before branching out more widely. In Israel, the UK, and the US, Hannah has worked directly on race and gender equity, access to education, interfaith relations, and disability inclusion, and has assisted professionals supporting people facing homelessness, addiction, former offenders, and survivors of sexual abuse and exploitation. At heart Hannah is a storyteller, drawing threads together to create powerful narratives that inspire and empower change for good. She works with threads in the literal sense too, having used lockdown to rediscover a childhood love of knitting; she is currently working on tiny hats and blankets for premature babies and looks forward to graduating to more complex items such as jumpers and socks as soon as she's ready. Hannah is currently pursuing a Master's degree in Government, Diplomacy, and Strategy at the Interdisciplinary Center, Herzliya, which has supercharged her interest in humanitarian aid and sustainable international development.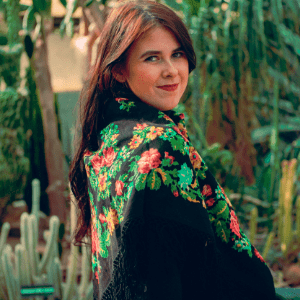 Klementyna Pozniak
Wolf Fellow
×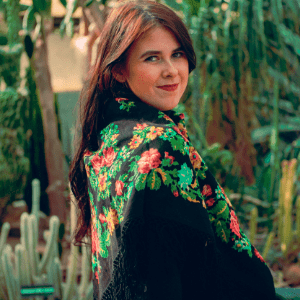 Klementyna Pozniak
Wolf Fellow
Klementyna will serve as the Communications Fellow at the JCC in Warsaw, Poland. Klementyna was born and raised in Poland and is currently residing in Cleveland, Ohio. She recently graduated from Baldwin Wallace University where she studied communications and philosophy. During college, she was also the president of the university's Hillel, as well as an intern with the Cleveland Hillel Foundation. Klementyna also interned with the JCC Krakow where she worked with the programming office. For Klementyna supporting and educating others about Jewish life in Poland has always been important, which is why she is honored to have been selected to be a JSC@home Fellow. In her free time, Klementyna enjoys taking care of her houseplants, reading, and sewing.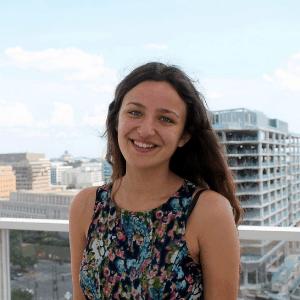 Rachel Mitchell
Breslauer Fellow
×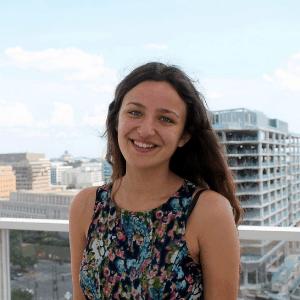 Rachel Mitchell
Breslauer Fellow
Rachel will be the Jewish Education Fellow at the Evelyn Peters JCC in Mumbai, Inda. Rachel is a Plan II Honors and International Relations and Global Studies graduate of the University of Texas at Austin. She was also a student in the University of Texas Arabic Flagship Program. Before beginning university, Rachel was a participant in the Nativ College Leadership Program in Israel. She was very active in the Jewish community at UT, serving in several leadership positions including as the Texans for Israel president and as a Campus Engagement Intern for Texas Hillel. She also interned at the Blanton Museum of Art and worked as a religious school teacher at Congregation Agudas Achim in Austin, Texas. In 2013, Rachel participated in BBYO's Ambassadors to Bulgaria summer program, where she was introduced to the JDC and its impact on Jewish communities around the world. In 2017, she participated in Inside Jewish Argentina with JDC Entwine and Texas Hillel. In her free time, Rachel enjoys reading books and traveling to new places.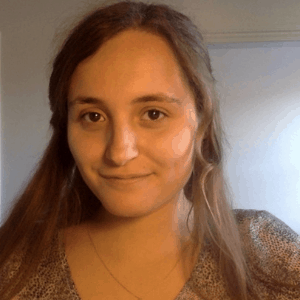 Shulamit Morris-Evans
Pears-JDC Fellow
×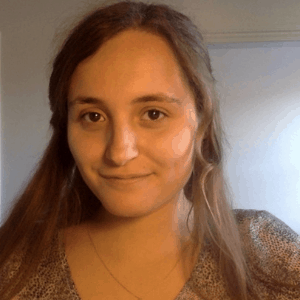 Shulamit Morris-Evans
Pears-JDC Fellow
Shulamit will serve as the Social Media and Local Fundraising Fellow at Gabriel Project Mumbai in Mumbai, India. Shulamit has always been motivated by a deep desire for social and environmental justice and a love of Judaism and has recently submitted an application to the rabbinical program at Leo Baeck College. She is currently working part-time as a freelance research associate at Biomimicry Innovation Lab, compiling data on UK academic work in the field of biomimetic and nature-inspired technologies. Shulamit is also involved with Pivot Projects, a new initiative aiming to bring the needs and knowledge of local communities together with the power of AI to collaboratively create resilient, sustainable communities. Shulamit grew up in Holloway, London, and studied at the City of London School for Girls and Camden School for Girls, where she achieved straight A's in both her GCSEs and A levels. After graduating with a BA in Classics from Clare College, Cambridge, she spent three years as a teacher, qualifying on the job at an academy group in Pimlico. She then took a year out to pursue her love of Spanish as an au pair in Madrid, and when this was interrupted by the pandemic, she became heavily involved as an organizer in her local mutual aid effort, as well as being invited onto the Core Team of Pivot Projects by its founder, Peter Head CBE. Shulamit's impulse for volunteering has been a consistent characteristic, taking mentoring roles both as a teenager and now; caring for vulnerable individuals in overseas settings during university summers and currently helping lead inclusive monthly services at synagogue; galvanizing social justice campaigns to help the homeless in sixth form, refugees while at university and the environment since getting involved with Extinction Rebellion and XR Jews; naturally falling into community organizing roles at JSoc, with a local minyan as a graduate, and more recently with XR, mutual aid and Pivot Projects. Shulamit loves singing (another way she gets involved at synagogue), dancing (despite a total lack of proficiency!), Jewish learning (she is a veteran Limmudnik), and languages (at the moment Shulamit is hoping to start properly learning Hebrew).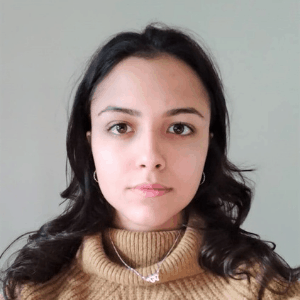 Yaffa Judah
Pears-JDC Fellow
×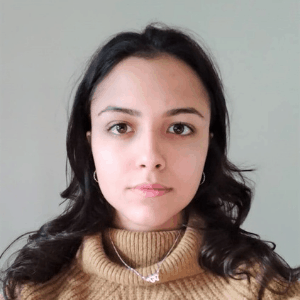 Yaffa Judah
Pears-JDC Fellow
Yaffa will serve as the Social Media and Development Fellow with the Agahozo-Shalom Youth Village in Rwanda. Yaffa was born and raised in London, England. She is now completing a bachelor's in business management & cultures and societies at the University of Manchester. She has been an active Jewish member on campus since her first year and became the Jewish Society President in her second, aiming to make a lasting impact on the Jewish community wherever she finds herself. Yaffa visited India with JDC entwine and UJS in 2019. This experience fostered new connections to her Jewish-Indian heritage and the community; Later, she brought these experiences home to synagogues, friends, and family. After this, Yaffa pursued roles within the Jewish community in London, working with the Union of Jewish Students, Jami – a Jewish mental health charity, and started her own venture, Chic Trade, to empower women to embrace second-hand clothing and Tikkun Olam. In her final year at University, Yaffa attended a Holocaust education seminar at Yad Vashem with the European Union of Jewish Students. She hopes to bring the lessons she learned to students in the UK in the coming year. Yaffa also enjoys traveling and photography and has photographed portraits across the world. She would like to use documentary photography as a medium to raise awareness about communities and Jewish life beyond the Western-centric Jewish life we know today