Serve communities across the globe. Connect and make an impact.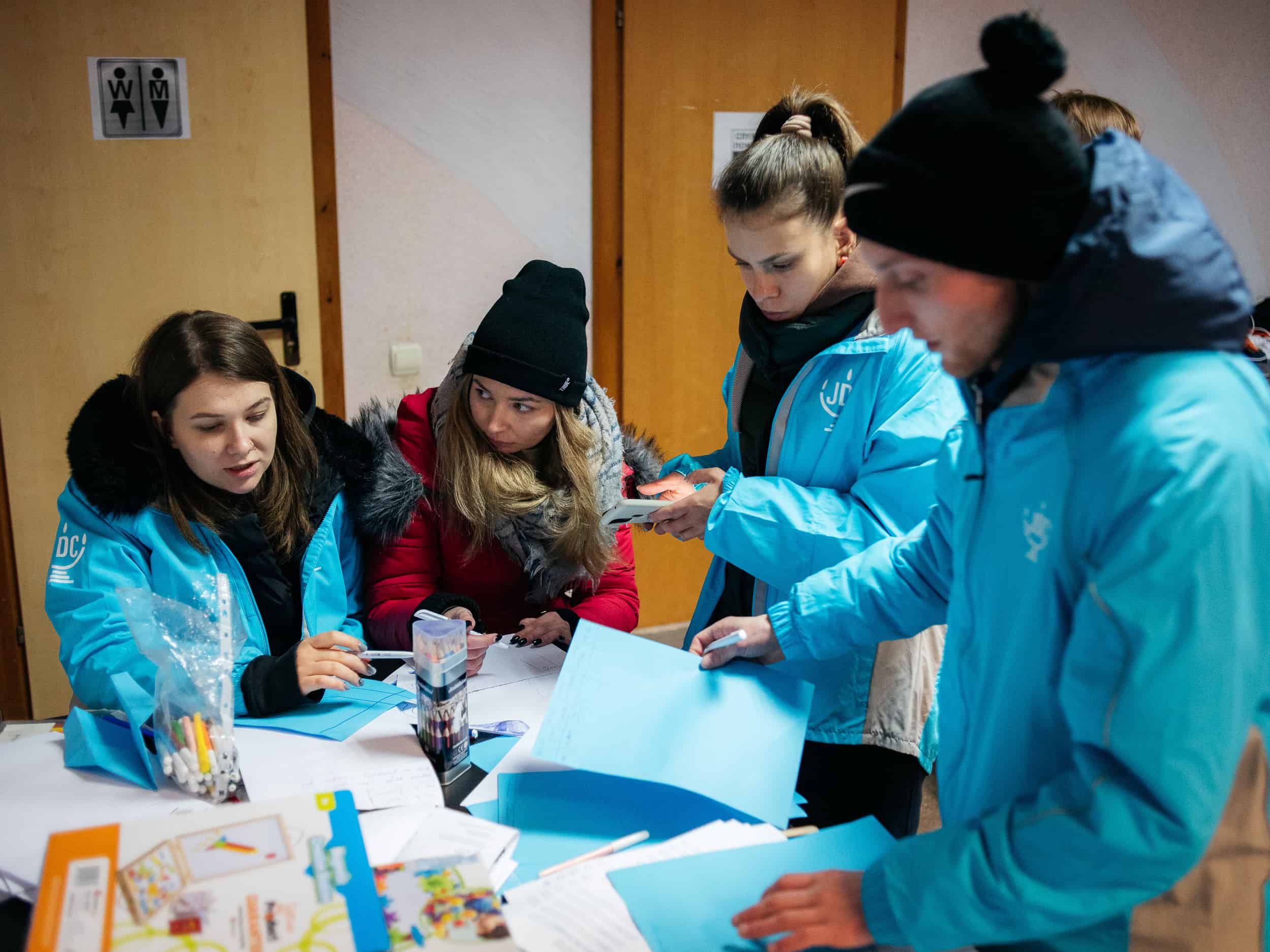 Ukraine Response Team
As the conflict in Ukraine unfolds, JDC remains committed to providing humanitarian assistance and lifesaving support inside Ukraine and to all those seeking safety in bordering countries.
We continue to identify emerging needs on the ground and determine the most effective ways to plan long-term aid,we are in the process of building a volunteering system in order to match those interested in being deployed to the countries surrounding Ukraine with the needs on the ground.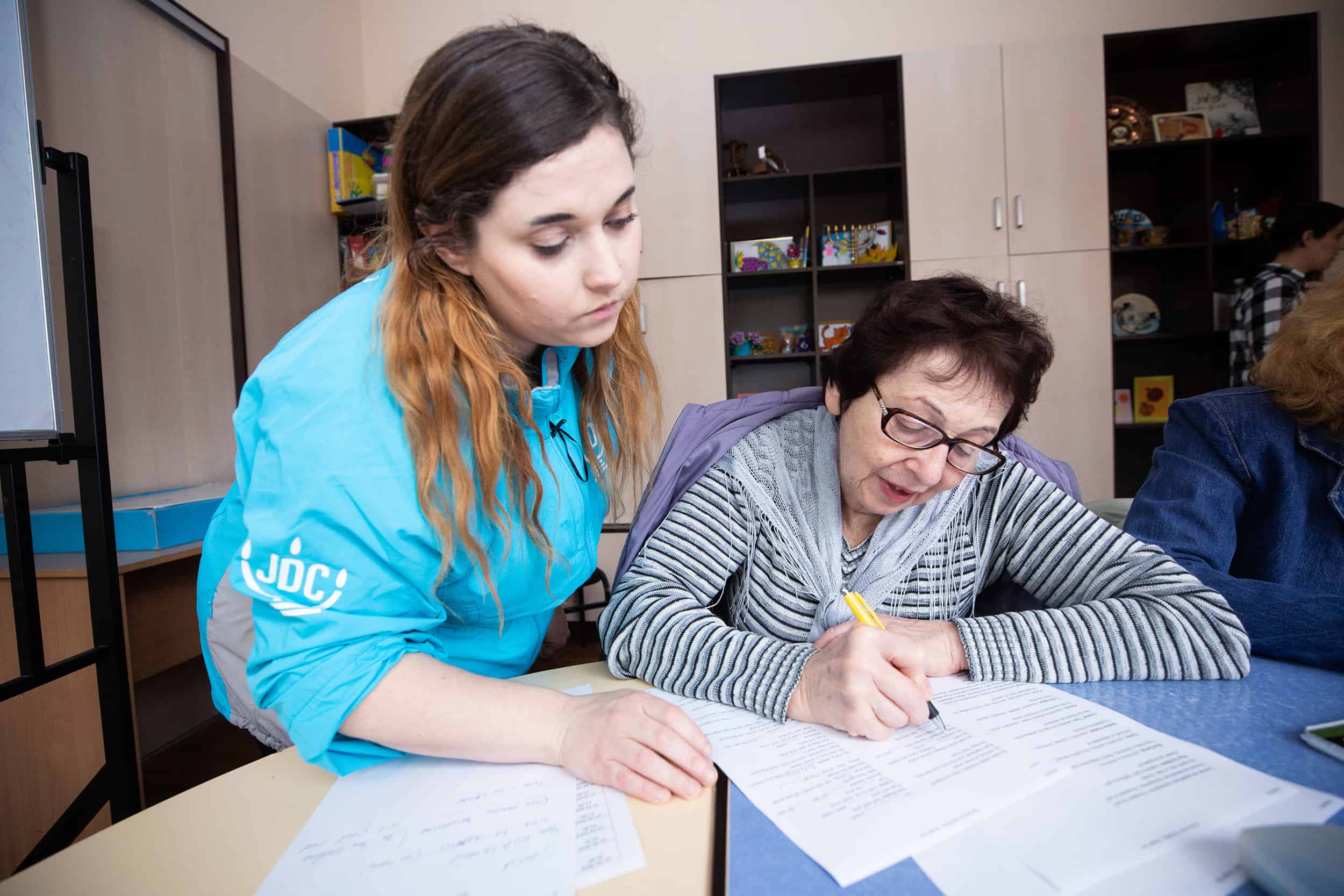 Insider Connections: Global Virtual Service
Insider Connections: Global Virtual Service is an opportunity to virtually engage in service with a community member in need. JDC Entwine volunteers have unique access to help meet the social needs of JDC aid recipients across the FSU, Israel and beyond, including the elderly and teens in the community.
You can make an impact by committing 1-3 hours weekly for 1-3 months. Knowledge of Hebrew or Russian is a plus! Engage in meaningful service that keeps you and a JDC client connected to our global Jewish community during this pandemic. Join us in taking part in the work that JDC does in over 70 countries worldwide as the leading humanitarian aid organization.
JDC Entwine Global Jewish Service Corps
The JDC Entwine Global Jewish Service Corps Fellowship (JSC) offers young Jews the opportunity to directly engage with JDC's global mission while actively fulfilling the value of global Jewish responsibility. Volunteer overseas in a year-long, paid fellowship. Invest in developing Jewish and non-Jewish communities around the world and in your own leadership development – all through a Jewish lens.