Community Representatives
JDC Entwine's Community Representatives are a group of volunteer leaders responsible for bringing global Jewish causes to their local communities.
The Community Representatives (Community Reps) program is a JDC Entwine six-month leadership development program for emerging lay leaders. As ambassadors of JDC Entwine, Community Reps are empowered and equipped to use Entwine's platform as a vehicle for developing their leadership skills and bringing awareness and connection about global Jewish causes to their local communities.
APPLICATION DEADLINE: Thursday, May 26
The Community Reps program is supported in part by Genesis Philanthropy Group
COMMUNITY REPS ARE:
Alumni of Entwine experiences who have demonstrated their leadership capacity and commitment to global Jewish responsibility.

Friendly, movers and shakers, who are interested in connecting and bringing people together.

Comfortable speaking in public about global Jewish causes.
WHAT DO COMMUNITY REPS DO?
As ambassadors, Community Reps are called upon to share Entwine's work publicly, including speaking on Entwine's behalf, planning programs, and engaging in conversation with potential program participants, alumni, and at events.
As advisers, Community Reps are asked to keep their finger on the pulse of their local communities and share relevant insights as it relates to Entwine's offerings.
HOW DOES ENTWINE SUPPORT COMMUNITY REPS?
JDC Entwine supports Community Reps personal and professional development as lay leaders by providing them with:
Opportunities to engage in relevant issues related to the global Jewish community.
Financial support in planning and implementing programs in their local communities (Community Reps receive a $500 stipend for their service).
Skills-based trainings (both in-person and virtually; if travel is possible this will include a weekend retreat).
Coaching from an Entwine staff member.
Access to a new interactive online platform designed to enhance their leadership development and build their knowledge around global causes and current events.
A national network of lay leaders committed to global Jewish causes.
IMPORTANT DATES:
If safety guidelines allow, orientation and local workshops will be in person.
Orientation July 8 – 10, 2022, in Connecticut (shuttle provided from New York City)
Monthly webinars
Term Ends: December 30, 2022
ELIGIBILITY REQUIREMENTS:
Alumni from the following programs: Insider Trips (international, domestic or virtual), Insider Connections, Jewish Service Corps Fellowship, Ukraine Volunteers and Weitzman-JDC HUC Fellowship  
Demonstrated commitment to the global Jewish community (track record of engagement during and post Entwine experience)
Seeking leadership in the Jewish community
Prioritizing personal and professional development (Reps need to be motivated and driven to develop their leadership)
Meet Entwine's 2021 Community Reps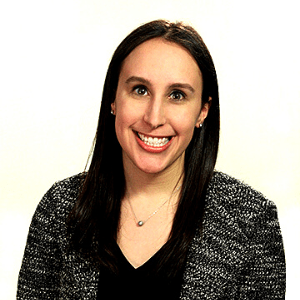 ×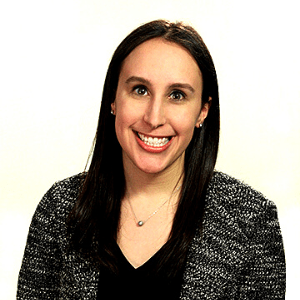 Alyssa First
New York
Alyssa is a native New Yorker who is passionate about healthcare. She is currently working in healthcare consulting at Willis Towers Watson and is also getting her Master in Health Administration (MHA) from Mount Sinai in NYC. She graduated from the University of Pennsylvania. While at Penn until today, Alyssa has helped solicit leadership donations for The Penn Fund, which provides donations to student life with the majority going to support financial aid. Alyssa has a passion for helping others and previously ran the food pantry out of her Synagogue during high school and volunteered in the West Philadelphia community while at Penn. She is also a mentor to a college student as part of TEAK's Professional Coach Initiative. In her spare time, Alyssa enjoys cooking, baking, and spending time with her family and friends.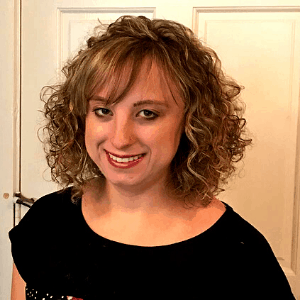 ×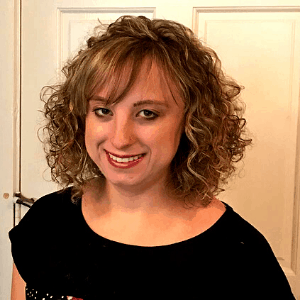 Alyssa Katz
Detroit
Alyssa moved to Detroit a little over a year ago to start working as a dietitian for the Detroit Urban League WIC program. She is very passionate about building a strong Jewish community around her. She is a current resident of the Detroit City Moishe House. Alyssa recently attended JDC Entwine's virtual Morocco trip. In her downtime Alyssa enjoys cooking, walking around the city, and exploring new places.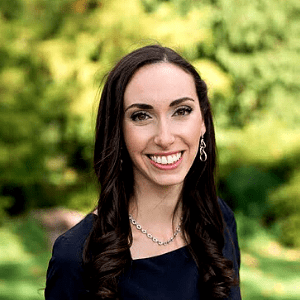 Danielle Orenshein
New York
×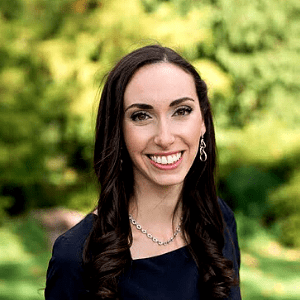 Danielle Orenshein
New York
Danielle Orenshein was born and raised in Teaneck, NJ and currently lives on the upper west side of Manhattan. Danielle attended Yeshiva University where she participated in a winter break mission with Entwine to Kharkov, Ukraine and felt an instant pull to the JDC mission. She graduated with a B.A. in Political Science and a B.S. in Business Intelligence and then started her career as a consultant at Deloitte where she first got involved in the corporate diversity, equity and inclusion space. Danielle currently serves as a Specialist on the Diversity, Equity and Inclusion team at Goodwin LLP where she works to create a culture of belonging and establish a more diverse, equitable and inclusive workplace for all. Danielle is passionate about Judaism, community-building and inclusion and in her free time can be found running in one of Manhattan's many parks, organizing a program or event, convincing friends to join her on an adventure, or playing soccer.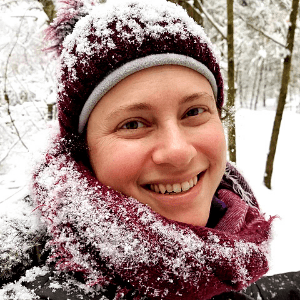 Danna Gutman
Washington, D.C
×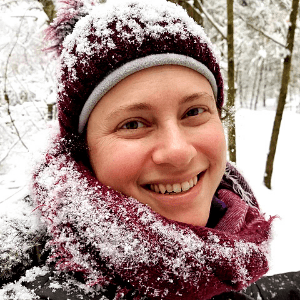 Danna Gutman
Washington, D.C
Danna lives in Washington, DC, having returned to the area in 2017 after several years in Tel Aviv, Brooklyn, and San Francisco. Danna has traveled on Entwine Insider Trips to Israel and Cuba and participated in the pilot Virtual Insider Trip to Morocco in 2020. In the past, Danna served on the Entwine Steering Committee in New York and co-chaired a program on the Jews of St. Petersburg. Danna studied anthropology at Drew University and went on to complete a Masters in Global Migration at Tel Aviv University. She speaks Russian and Hebrew fluently and a few other languages somewhat poorly. Danna has several years of experience working in product management at tech startups and nonprofits. She has spent recent months trying new recipes, learning the ukulele, teaching English over Zoom, and dreaming about future travels.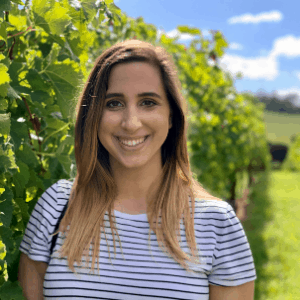 Eden Pecha
Washington, D.C
×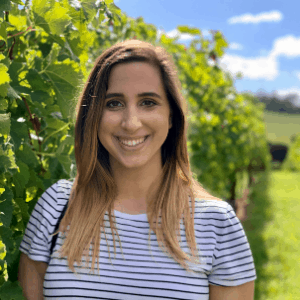 Eden Pecha
Washington, D.C
Eden is an elementary school special education teacher living in Alexandria, Virginia. She serves on her school's Equity Team and Faculty Advisory Committee. Born in Israel and raised as the daughter of Iraqi-Israeli and Argentinean immigrant parents, she grew up in Cleveland, Ohio with an active role in the Jewish community. She has a strong connection to the foods, traditions and languages that connect Jewish communities, both close to home and abroad. Eden first joined the JDC family on an Entwine trip to Morocco in 2019 and has since attended in person events in the DC area and has been an active participant in the Insiders Connection program. When not teaching or advising one of the local BBYO chapters, she can be seen traveling (pandemic permitting), cooking, and writing.
×
Elissa Katz
New York
Elissa works as a Program Manager at the Foundation for Jewish Camp, focusing on RSJ engagement initiatives. She spent six summers as a camper at Habonim Dror Camp Galil and five summers as a counselor. After graduating from the University of Hartford with a duel bachelors degree in Elementary Education and Judaic Studies, Elissa made Aliyah with Habonim Dror Youth Movement and worked as a curriculum coordinator for their gap year program while leading summer camps in Russia and Ukraine with the Jewish Agency. Elissa later served as the RSJ Service Corps Fellow in her parents' hometown of Odessa, Ukraine, focusing her work on teen youth engagement and Jewish community revival, culminating with a summer in Hungary working at Szarvas International Jewish Summer Camp. Prior to joining the FJC team, she spent two years at the Union for Reform Judaism as the Youth Operations Coordinator, specializing in event planning and logistics for URJ NFTY teen programming. Outside of work, her passions include: traveling with only a carry-on, cooking elaborate and delicious meals with whatever is left in the fridge, and making friends with all the dogs that pass by on the street.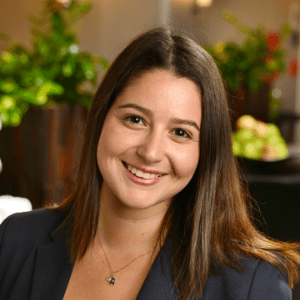 ×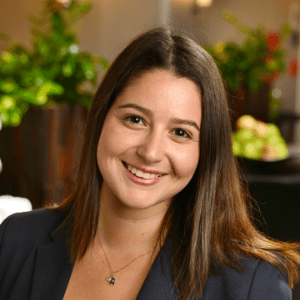 Erin Vaystub
Los Angeles
Erin was born and raised in Los Angeles, California, surrounded by her Russian-speaking Jewish family and the many cultural traditions involved. She spent 7 years in Northern California, attending college at UC Berkeley and then moved to San Francisco to start the Russian-speaking Jewish Moishe House and work at a healthcare consulting firm in September 2017. Erin recently moved back to Los Angeles and is excited to continue building and broadening the local and global Jewish community.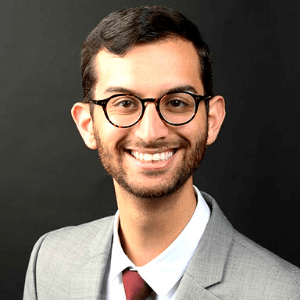 ×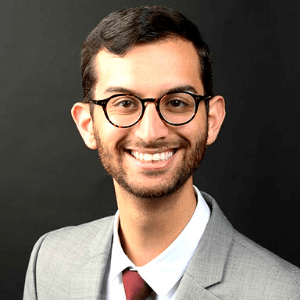 Jacob Allen
Detroit
Jacob Allen is currently the Associate Director of Philanthropy at JARC – a non-profit organization that serves people with developmental disabilities via group homes, independent living support, and in-home respite care – all grounded in Jewish values. Jacob enjoys cooking vegan recipes, exploring Detroit, and a good cup of coffee. Jacob serves as a committee member for Tamarack Camps, he's a Sunday School teacher for Temple Beth El, and recently concluded a one year fellowship with OneTable. Jacob participated in the JDC Entwine Inside Jewish Morocco Virtual Trip in early 2021.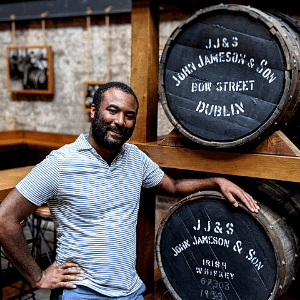 Joseph Levin-Manning
Washington, D.C
×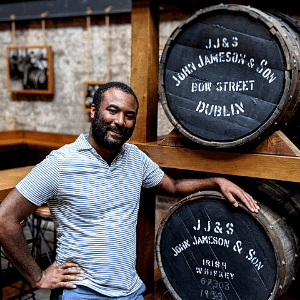 Joseph Levin-Manning
Washington, D.C
Joseph Levin-Manning has a background in leadership development, diversity and inclusion, and human resources. He strives to bring together communities and inspire others to live their most authentic lives. Joseph currently works at CareFirst, where he serves as the Divisional Advisor to the CHRO. Joseph has a Master's in Human Resource Management from Georgetown University, a Master's in Business Administration with a focus in Organization Leadership and Development from the University of Maryland, and a BA in Political Science with a minor in Music from the University of North Carolina at Chapel Hill. As an active participant in the DC community, Joseph founded Capital Qvellers, a group that organizes programs, events, and leadership retreats for LGBTQ Jewish young professionals in the area. Additionally, Joseph volunteers as the Director of HR for Write Away, a nonprofit focused on increasing digital literacy among 6-12 grade students. When he isn't working he also performs with the Gay Men's Chorus of Washington DC and a small ensemble called Seasons of Love. Look for him in the kitchen baking or jet setting somewhere around the world!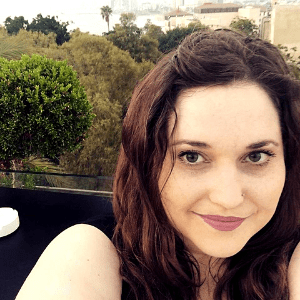 Katya Rouzina
San Francisco
×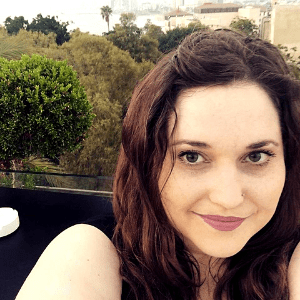 Katya Rouzina
San Francisco
Katya Rouzina is a Voice User Interface Designer, Russian-English translator, and Jewish community lay leader living in Silicon Valley, CA. Originally from St. Petersburg, Russia, her family immigrated to Minneapolis when she was 1.5. She holds a BA in Linguistics and a MA in Slavic Linguistics. Throughout the years, she has served in many leadership spaces for the RSJ community, Including Platforma RSJ Initiators Leadership Summit, an innovative grant partnership between the Jewish Federation of Columbus and Genesis Philanthropy Group, and translating for JDC MarCom. In 2019 she served as the JSC Fellow in Ukraine. There, she combined her love of language, teaching, music, Jewish exploration and social networking to further broaden her understanding of a global and inclusive Russian-Speaking Jewish and broader Jewish community. Nowadays, she works as a linguist in human-computer interaction and hopes to continue to plan and implement lay-leader-centric Jewish events that are meaningful to their participants in the Bay Area.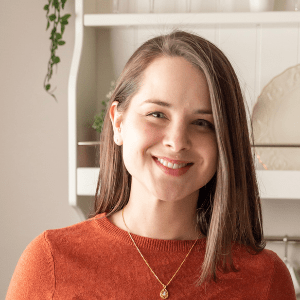 ×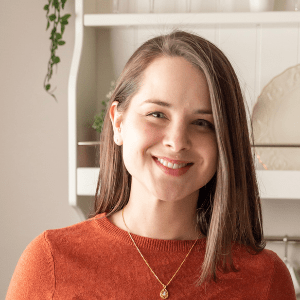 Laura Williams
Detroit
Laura Williams lives and works in the Metro-Detroit Jewish community. Laura serves as the Director of Cultural Resources at Temple Beth El where she oversees the Rabbi Leo M. Franklin Archives and Prentis Memorial Library. She is involved as a lay leader for Tamarack Camps, hosts OneTable Shabbat dinners, and shares vegan and Jewish baking recipes on her instagram. Laura is passionate about Jewish History and gives lectures, tours, and creates exhibits to showcase the stories of our past. Laura joined a panel of speakers for a JDC Entwine genealogy program and was part of the JDC Entwine Detroit trip to Morocco in 2021.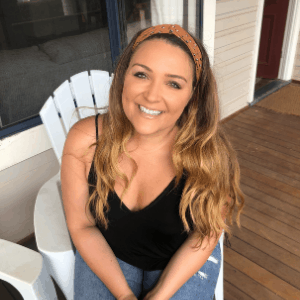 ×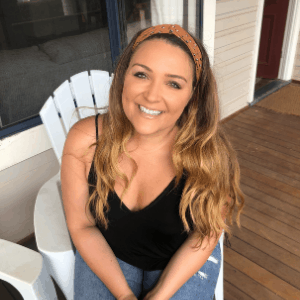 Lauren Zabel
Los Angeles
Lauren Zabel has built a career around emerging talent. From starting out in Jewish non-profit where she ran a high school Fellowship program to most recently spending 5 years at Twitter hiring early career students into internships and full-time roles, Lauren believes fundamentally in student success.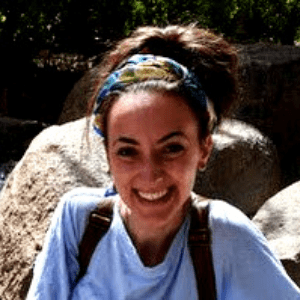 ×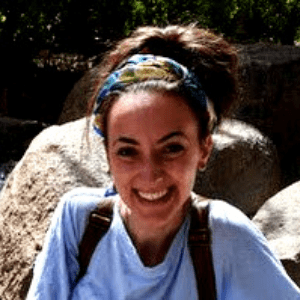 Layah Schreiber
New York
Layah is a Reggio-inspired preschool educator and writer living in NYC. As a student of literature and art, she draws on her natural calling to wonder, curiosity, and creativity in her work with children. Most recently, she is exploring respect-based infant care (RIE). She also spent 6 years as a weekend salesperson at AuH2O Thriftique, a favorite spot for thrift and vintage items in the East Village, and continues to upcycle and sell discarded shoulder pads that she sews into little, handmade pouches. Layah finds joy in dancing, reading, climbing mountains, making recycled crafts, volunteering in her neighborhood, and traveling to new places. In 2016, she served as a JSC-Entwine Fellow with the Gabriel Project Mumbai (GPM) in India, which inspired her commitment to service. She values bringing kindness, respect, and empathy to her classroom, community, and beyond.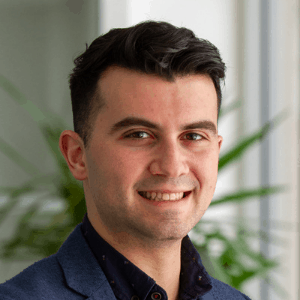 Neil Stein
Washington, D.C
×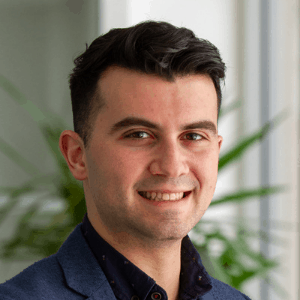 Neil Stein
Washington, D.C
Neil is an environmental researcher focusing on bringing reforestation knowledge to bear on local projects and community-oriented climate solutions. Outside of work, Neil is a passionate Minnesota sports fan, an avid hiker & climber, and an amateur patisserie chef. Neil was born in Israel but raised in Minnesota, and has a massive love for all things Midwest that he's missing now that he lives in Washington DC. Neil was raised on his family's Moroccan Sephardi tradition, influencing everything from his cooking to his connection with Judaism.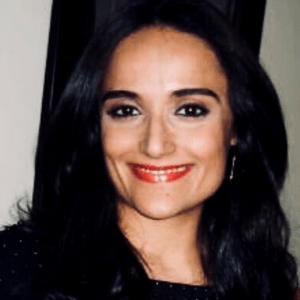 Nilou Tehrani
Los Angeles
×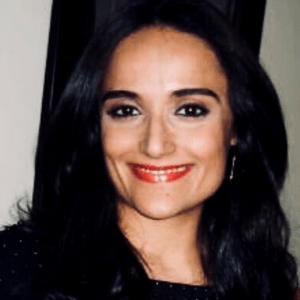 Nilou Tehrani
Los Angeles
Nilou Tehrani is a pediatrician who loves working with kids, learning about different cultures, and exploring new places. Born in Iran, she grew up in Los Angeles, CA, and studied at the University of California, Los Angeles, where she received a BS in physiological sciences, minored in English and Spanish literature, and mentored students from low-income families to reach their college goals. She received her MD from the University of California, San Diego, and after mentoring peers towards achieving their personal and professional milestones, now works to help families in underserved areas bring up healthy, successful children despite a multitude of challenges. In her spare time, she listens to music, plays with colors, finds her balance in new dance routines, and delves into classic books and old films.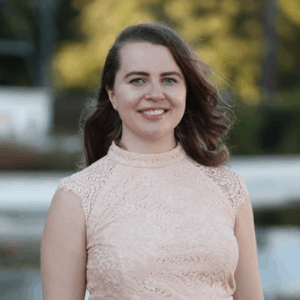 Victoria Groysberg
Los Angeles
×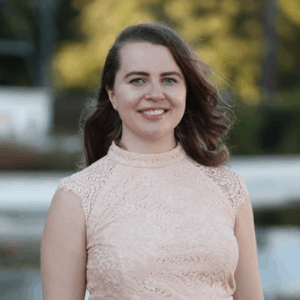 Victoria Groysberg
Los Angeles
Victoria Groysberg was born in Los Angeles, CA to Ukrainian Jewish immigrants from Odessa. Her family immigrated to Los Angeles in 1994 on refugee status with the help of the Hebrew Immigrant Aid Society. She attended a private Russian Jewish Elementary School, at which she sang in a choir at multiple synagogues and performed dances at Jewish festivals. She is currently attending medical school and aims to pursue a medical research career as a physician-scientist. She has traveled to the cities of Odessa, Kiev, Kharkov, St. Petersburg, and Buenos Aires with JDC Entwine previously. She aims to give back to the global Jewish community through art and medicine.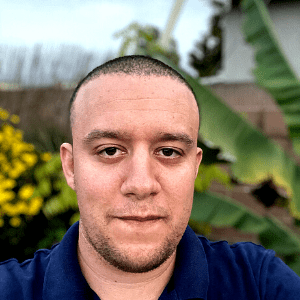 Zachary Golden
Los Angeles
×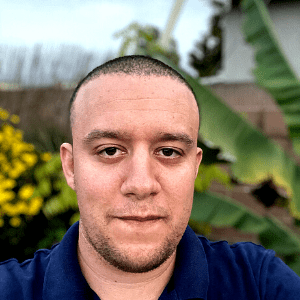 Zachary Golden
Los Angeles
Rabbi Zach Golden is a co-founder of the experimental synagogue and cultural center Der Nister, based in Downtown Los Angeles, and the general manager of the Toros Delights Turkish food and cosmetics e-commerce platform. A recent graduate of the rabbinic program at the American Jewish University in Los Angeles, Zach is an enthusiast of international culture and connection, in both the Jewish and non-Jewish worlds. Having traveled to Siberia twice through JDC's special program to bring rabbinical students to officiate at B'nai Mitzvah camp, and Ukraine once through JDC Entwine, he wants to continue to spread his passion for Jewish culture and links to communities abroad every chance he can get.