The Weitzman-JDC Fellowship in Global Jewish Leadership at HUC-JIR is a first of its kind initiative in the Jewish world.
This new academic platform helps prepare an elite cadre of up-and-coming rabbinic, cantorial, and Jewish education students to respond to global issues facing 21st century Jewry.
A partnership between Hebrew Union College-Jewish Institute of Religion (HUC-JIR) and JDC, the Weitzman-JDC Fellowship for Global Jewish Leaders initiative is generously supported by Jane and Stuart Weitzman.
This two-year program offers students from North America and around the world a combination of tailored coursework and hands-on field experience, both in North America and abroad. Students spend their first year at HUC-JIR's Jerusalem campus, where they learn about the importance of global Jewish responsibility through the history and present of JDC's work. In their second year, they return stateside to learn how to make global Jewish responsibility a key part of their Jewish professional life as they continue their studies.
Graduates of this program will be a unique cadre in the Jewish world, bringing much-needed cross-cultural skills, a global perspective, and international experience to their leadership in a variety of Jewish institutions, whether in North America or around the world.
Learn more about the Weitzman-JDC Fellowship and meet the current cohorts below.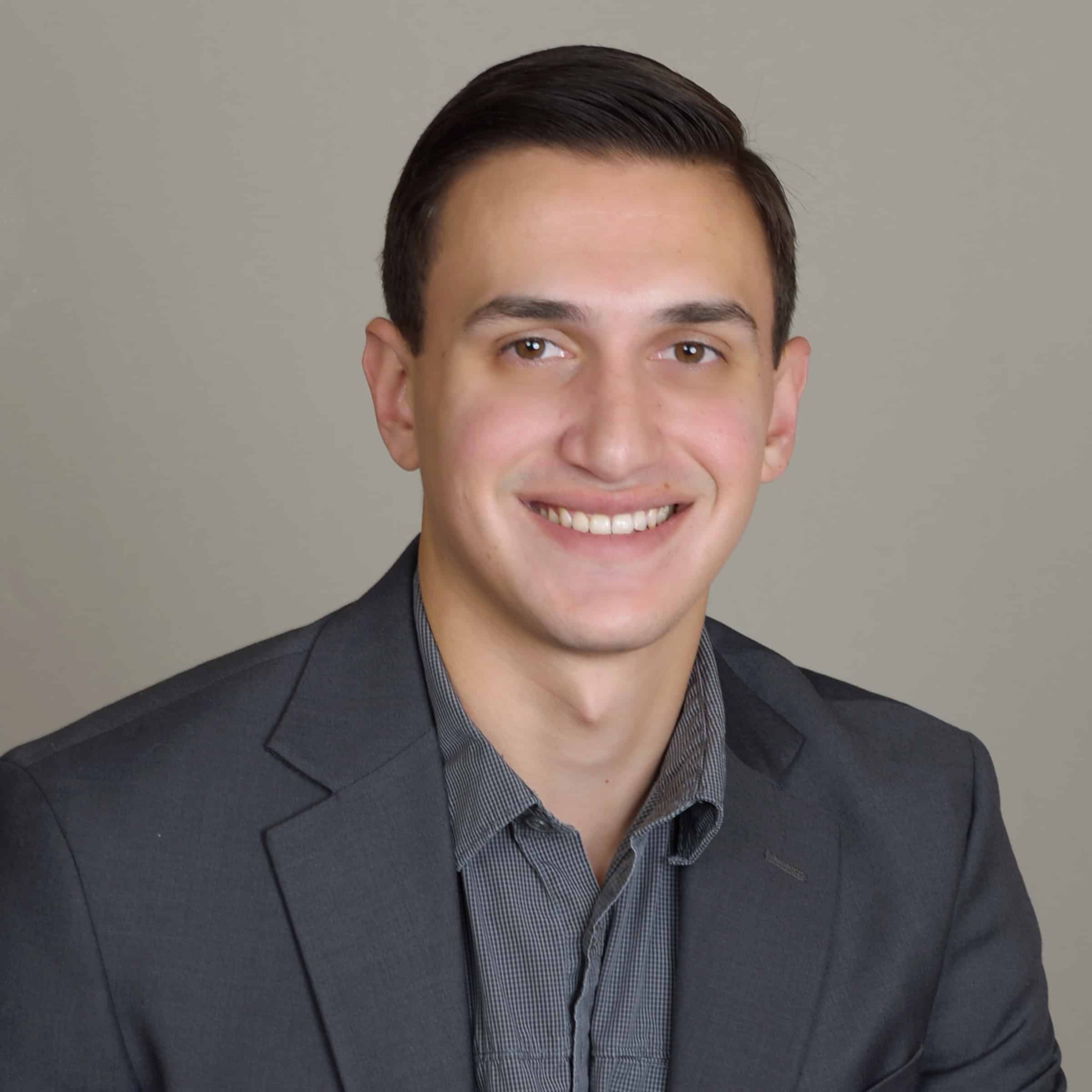 ×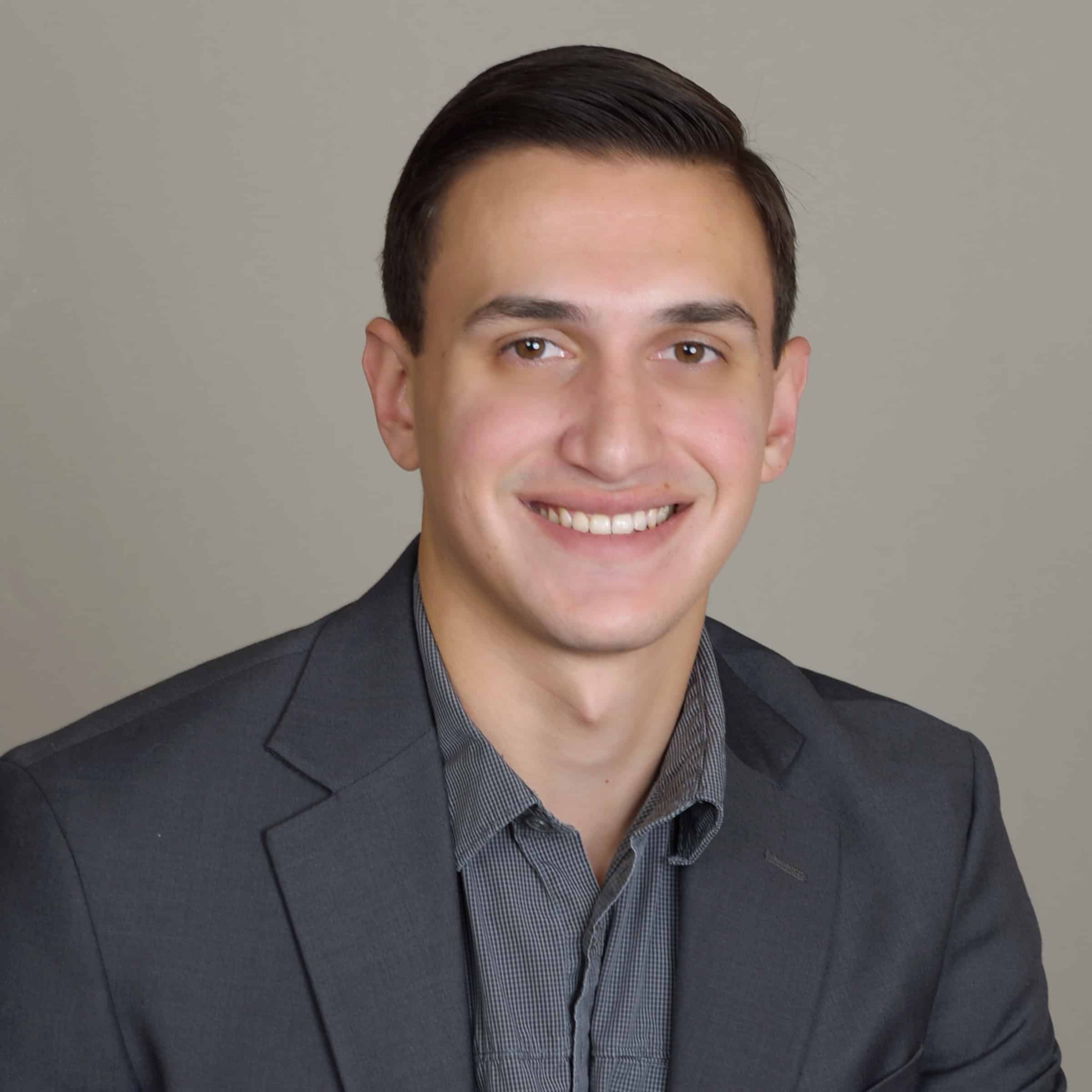 Aaron Blasband
Cohort D
Aaron Blasband is a Rabbinic Education student at Hebrew Union College- Jewish Institute of Religion, class of 2025. He was born and raised in San Diego, California but has lived in Dallas, Texas since 2012. Aaron received a BS from Texas A&M University in 2018 where he majored in Computer Science with Minors in Physics and Astrophysics. While studying, Aaron was very involved in Jewish life on campus serving on the Student Executive Board of the Hillel organization on campus, serving as President in 2016-2017 academic year. Additionally, he worked at Greene Family camp for 5 summers serving in varying roles. Furthermore, Aaron spent one summer as an Intern working with NASA at the Johnson Space Center in Houston, working on the Orion Spacecraft. Upon graduating, Aaron came to Israel to participate in the Masa Israel Teaching Fellows program where he taught English in an Israeli middle school while also living amongst the community. He is very excited to be learning and living in Israel for another year as well as being a part of the JDC fellowship.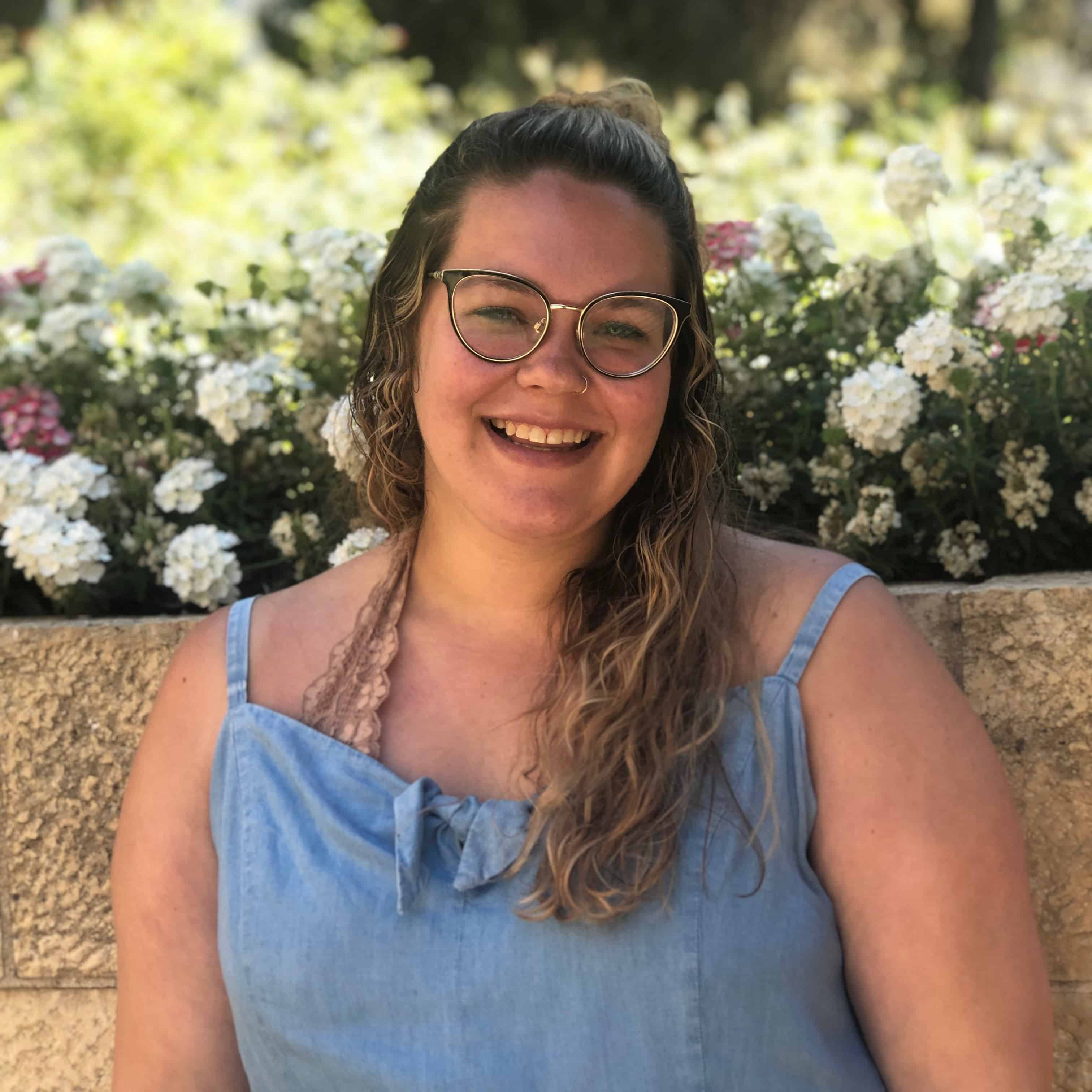 ×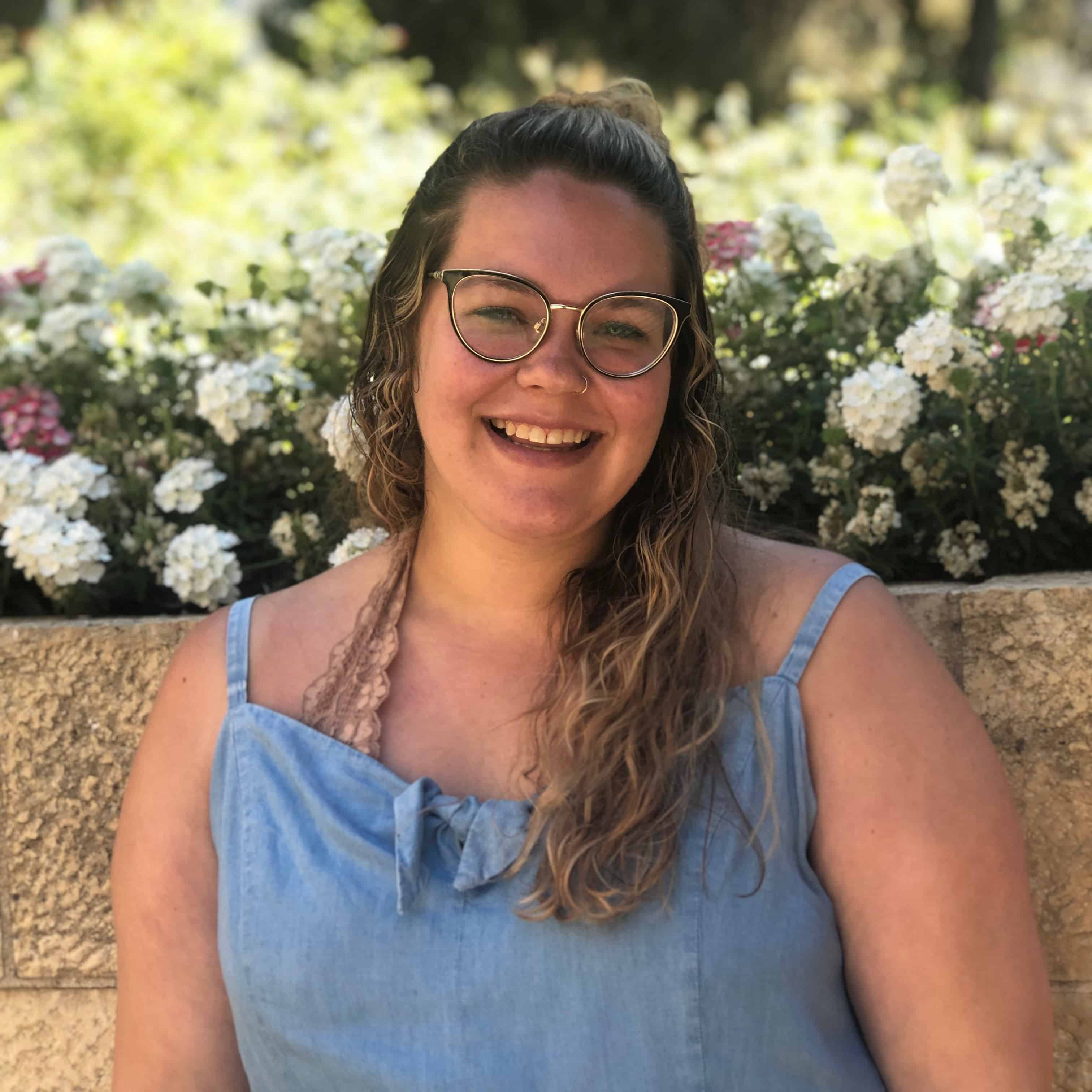 Jamie Field
Cohort D
Born and raised in Los Angeles, Jamie Field has spent the past 6 years living on the East Coast. After graduating from New Community Jewish High School in Los Angeles, Jamie attended Boston University. She graduated with a Religion major and minors in Jewish Studies and Hebrew. While there, Jamie was actively involved in the Elie Wiesel Center for Jewish Studies. She was also a member of the inaugural cohort of HUC-JIR's Founders' Fellowship, where she explored ways to connect Judaism and college culture. Jamie has spent the past two years working as the Curriculum Coordinator for Washington Hebrew Congregation's Religious School, and is thrilled to begin this new chapter of her journey to the rabbinate though HUC-JIR's Rabbinical-Education, and to be a Weitzman-JDC Fellow.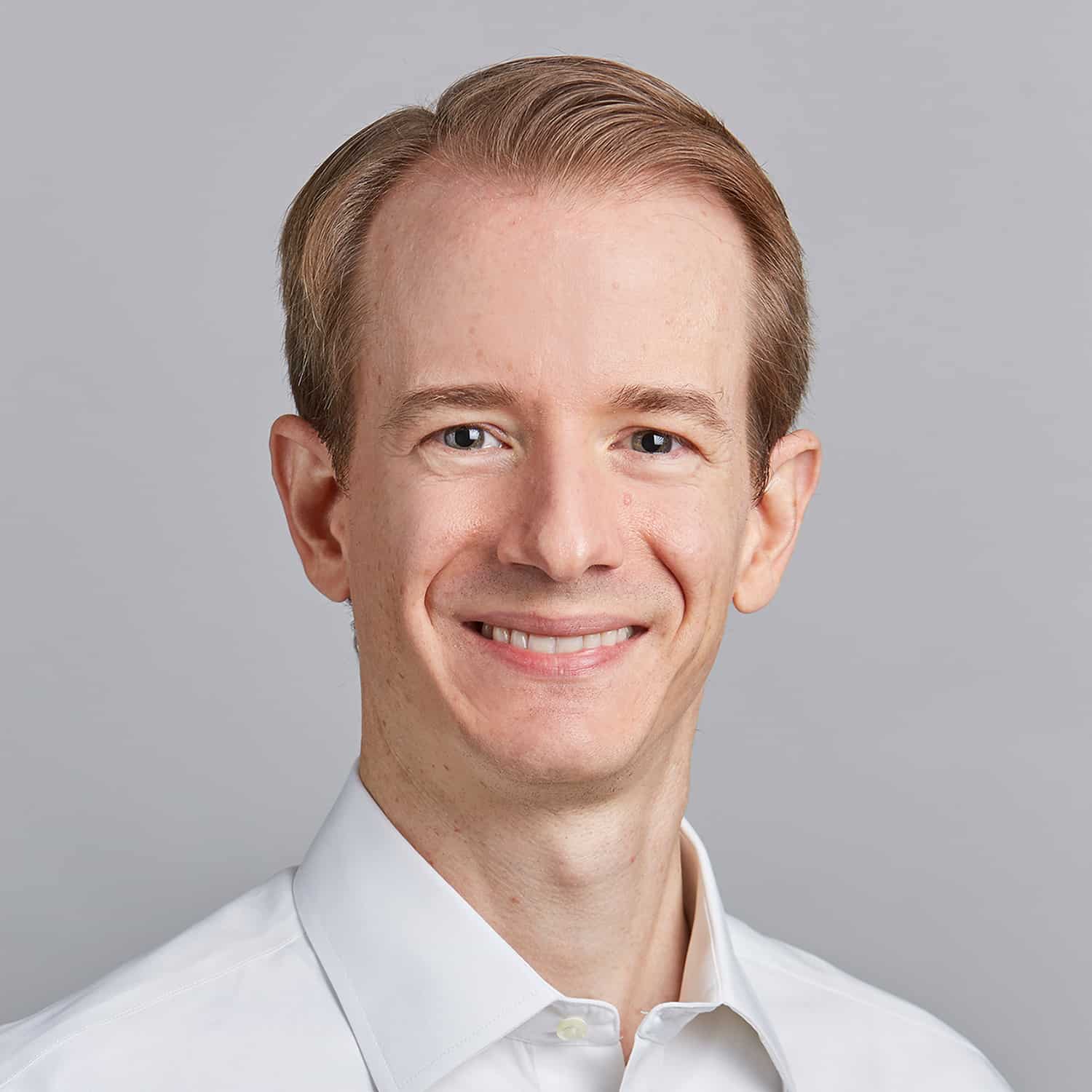 ×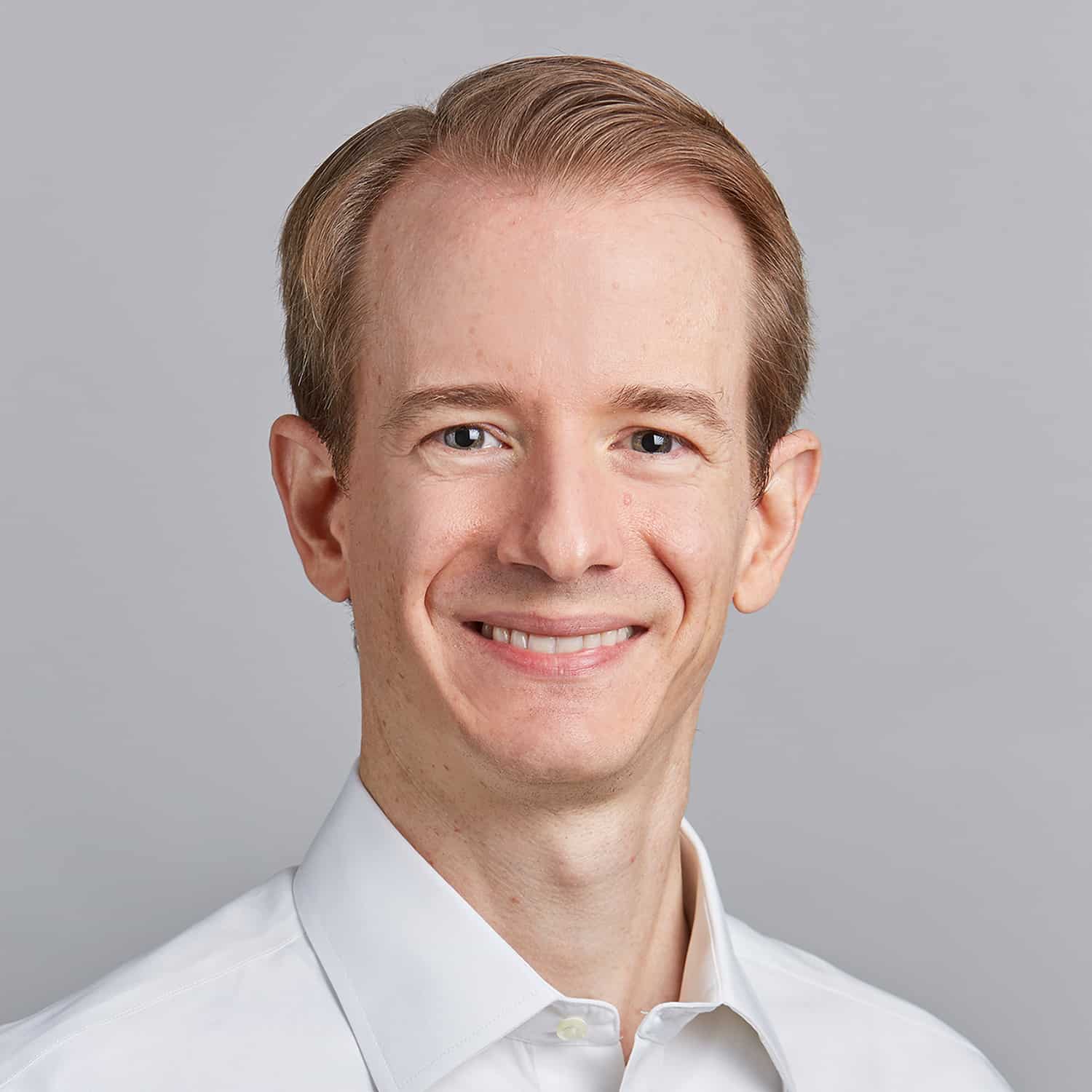 Tim Gaylord
Cohort D
After growing up in Plano, TX, Tim graduated magna cum laude with a dual major in Industrial Engineering and Philosophy from Northwestern University, where was a Dean's Scholar and recipient of an Engineering scholarship. While working full-time, he earned his Masters of Business Administration from the Executive Program at Southern Methodist University. During his business career Tim worked in progressive roles at PwC and Lockheed Martin, where he led Mergers and Acquisitions, and was recognized as an acclaimed coach, leader, and training facilitator.
Tim's relationship with Judaism has developed over time, manifesting itself through participation in several initiatives at his daughter's school Levine Academy, a Solomon Schechter school, as a Religious School Teacher at Temple Emanu-El Dallas, and by supporting staff development efforts at Greene Family Camp. With his matriculation to HUC, Tim and his family have moved to Israel, where Tim is beginning HUC's Rabbinical and Education programs. Following the HUC Year-In-Israel program, Tim will continue at HUC's campus in Los Angeles. Tim is thrilled to be part of the Weitzman-JDC fellowship.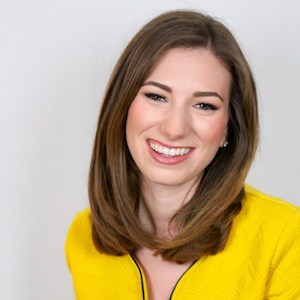 ×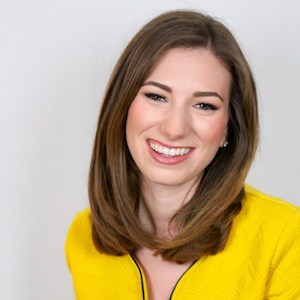 Anna Calamaro
Cohort C
Anna Calamaro is a rabbinical student at Hebrew Union College-Jewish Institute of Religion, class of 2023. She was born and raised in Wilmette, Illinois, a northeast suburb of Chicago. Anna received her BA from the University of Illinois at Champaign-Urbana in 2014, where she was the first undergraduate to major in Jewish Studies. Upon graduation, she began working for Metro Chicago Hillel as an Engagement Associate at the University of Illinois at Chicago, inspiring college students to further explore their Jewish identities. After her first year, she was promoted to Director of Jewish Life of Loyola University, where she had the opportunity to be part of their campus ministry department and work on a daily basis with colleagues in interfaith contexts. After two years of contribution, she became the Director of Engagement for all 12+ campuses of Metro Chicago Hillel, overseeing Jewish outreach across the entire city. Over the course of her time working for Hillel, Anna completed her Master's in Jewish Education with a Certificate in Jewish Experiential Education from Hebrew College in June 2018. In addition, she has interned at conservative and reform congregations, Jewish nursing homes, JCCs, and created many experiential workshops, Shabbatons, and text studies for various Jewish organizations. This year in Israel marks Anna's 8th visit, as she previously led Birthright and Maccabee Task Force trips and spent a summer studying Jewish mysticism at Hebrew University. In her free time, Anna enjoys singing and playing guitar, watching documentaries, and going on self-created food tours with her husband, Yaakov, and their dog, Kafka.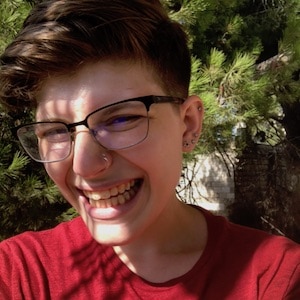 ×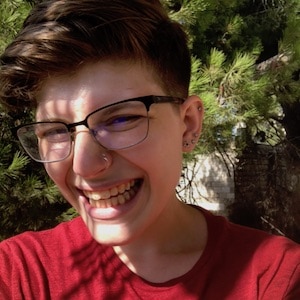 Kalix Jacobson
Cohort C
Kalix Jacobson is a 22 year old first year cantorial student at Hebrew Union College. They graduated from Maryville University in 2017 with a Bachelors in Business Administration. They have been a professional musician for eight years, and have composed music for fourteen. When Kalix isn't studying or writing music, they enjoy learning about economics and listening to podcasts (preferably, both simultaneously). Kalix is thrilled to be part of the JDC fellowship, and looks forward to an incredible two years with the program!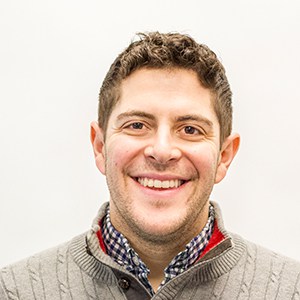 ×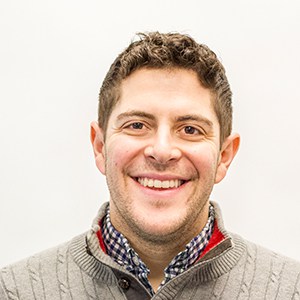 Sammy Kanter
Cohort C
Sammy Kanter is currently a Rabbinical student at Hebrew Union College-Jewish Institute of Religion in Jerusalem, Israel. Prior to his studies at HUC, Sammy spent three years as the Director of the Selma and Lawrence Ruben Center for 20s and 30s and Out at the J Programs at the Marlene Meyerson JCC Manhattan. Before that role, he led the Becker Center at the Jewish Federation of Cincinnati, a new groundbreaking initiative to reexamine how Jewish Cincinnati attracts, connects, and engages young adults. He was in the inaugural class of both Birthright Israel Fellows and Cincinnati's Jewish Non-Profit Leadership Institute, has led six Birthright trips, and is a Facilitation Fellow with the Jewish Council of Public Affairs' Resetting the Table. Working prior to this in the theatre industry, he was the Operations Director of the New York International Fringe Festival and Management Associate with the award-winning children's theatre company, Theatreworks USA. Sammy holds a B.S. in Journalism from the Newhouse School of Public Communications at Syracuse University. In addition, he was the President and Music Director of the Jewish a cappella group on campus, Oy Cappella, and is certified indoor cycling instructor.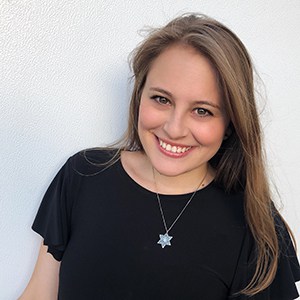 ×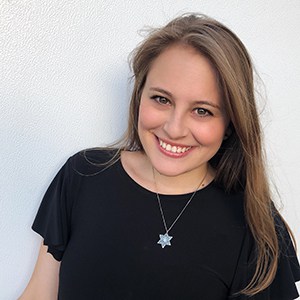 Sydney Lazar
Cohort C
Sydney Rose Lazar is currently a first year cantorial student at Hebrew Union College-Jewish Institute of Religion. Prior to beginning her cantorial studies, Sydney attended The Hartt School of Music at the University of Hartford, where she earned a Bachelor of Music with honors, graduating summa cum laude with a major in Classical Vocal Performance and a minor in Music History. After college, Sydney was thrilled to return to her native New York and gain professional experience in two unique synagogue communities: serving as the cantorial soloist, religious school teacher, and B'nai Mitzvah tutor at West End Temple in Rockaway Park, and the Membership Associate at Temple Emanu-El in New York City, where she gained significant insight into the operational components of running a large synagogue. In addition to being a proud member of the DFSSM Cantorial Class of 2023, Sydney is a Birthright Israel Fellow with the iCenter, and is honored to have been selected as a Weitzman-JDC Fellow for Global Jewish Leadership.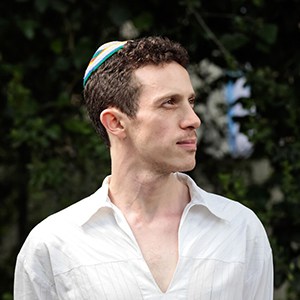 ×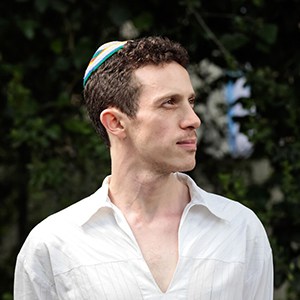 Yonatan Arnon
Cohort C
Yonatan Arnon will start his first year in the HUC-JIR Rabbinical School in the NYC state school. Born in Jerusalem, Yonatan was brought up in Philadelphia, Kathmandu and Istanbul. He has worked to bring together communities integrating Jewish experience, theater and dance since discovering his passion in high school. Yonatan holds a B.A in Jewish philosophy and theater from Hebrew University. During his studies Yonatan served as a representative to the art faculty in the Hebrew University Student Governing Board, directing and producing art shows both on campus and around Jerusalem.
He spent years working with the Jewish community in Israel as a group facilitator and in the Diaspora. Yonatan volunteered and worked for the Jewish Agency in various frameworks such as a Jewish Educator to Camp Ramah Wisconsin in the summer of 2011 and as an Israel fellow to Columbia/Barnard Hillel in NYC between 2013-2016. Yonatan has volunteered in with children and people of special needs throughout his undergrad and today volunteers in the LGBTQ community in Israel.
Yonatan just graduated a MBA in the Morton Mandel Social Leadership program focusing on Social Entrepreneurship and NGO management from Ben Gurion University.
In 2016, Yonatan founded a vibrant community for young Jewish adults in Be'er Sheva, Israel called "פלא" ("Wonder" in Hebrew). As part of this community, he facilitates Kabbalat Shabbats integrating music, meditation, movement, and hevruta study in bars and private homes. Yonatan also devotes his time to facilitating dialogue between Israeli Arabs and Jews, community organizing, working in BCI Summer Experience of AJU in California and leads sacred movement sessions.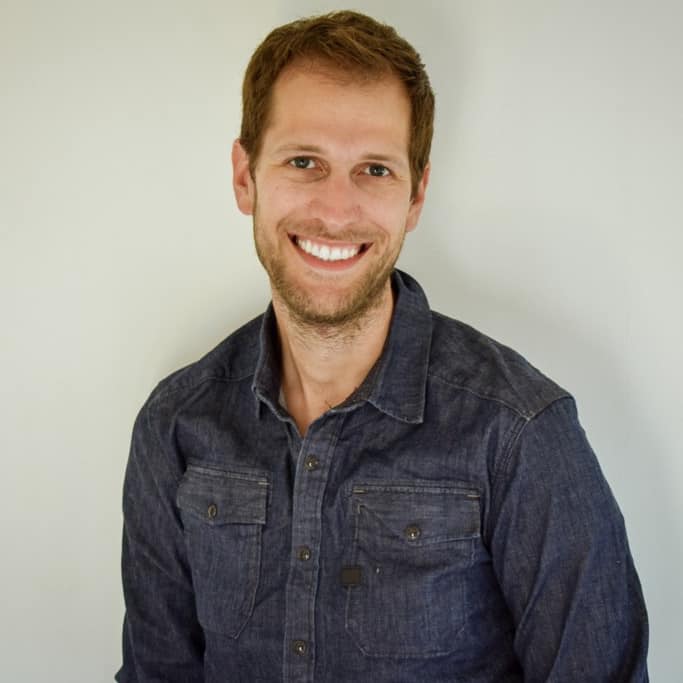 ×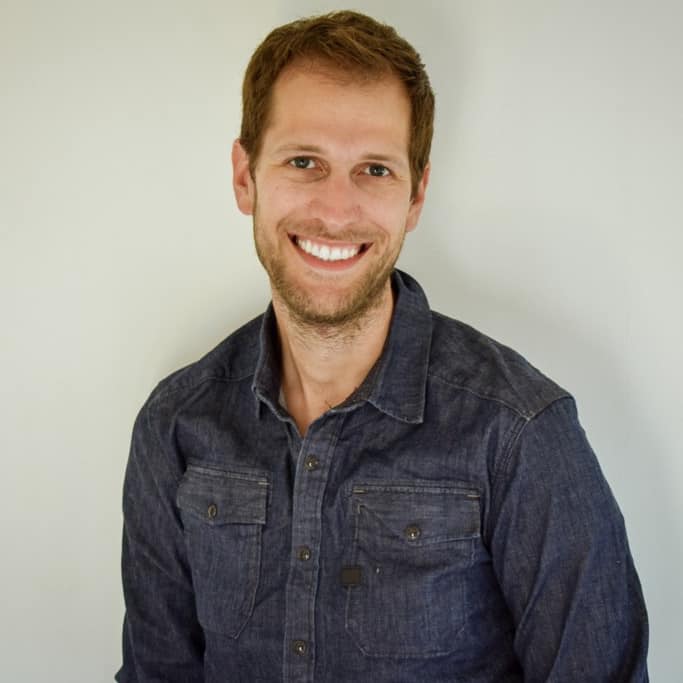 Avi Steindel
Cohort B
Avi Steindel is a Year-In-Israel rabbinical student headed to the Jack H. Skirball Campus in Los Angeles. Avi was born in Queens, NY, and grew up in Pittsburgh, PA. He is a graduate of the Solomon Schechter Day School, a USYer, and lifer at Camp Ramah in Canada. "HUC-JIR's Former Soviet Union Pesach Project is a critical opportunity to maintain, develop, and grow the connections that bind our Jewish world together. Through this program, my fellow participants and I will provide a unique Progressive Jewish experience of Pesach for the Jews of Belarus, Ukraine and Russia. Together we will connect our vibrant Jewish communities by sharing ideas, values, and customs."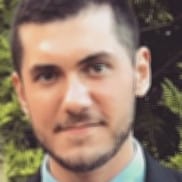 Daniel Reichenbach
Cohort A
×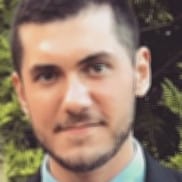 Daniel Reichenbach
Cohort A
Daniel Reichenbach, a masters of Jewisheducation student, is originally from Ridgewood, NJ. From a young age, Daniel has been a leader in the Reform movement, taking on leadership positions in NFTY as a teen, guiding teen leaders as an advisor, and working at URJ Eisner Camp for two years. Daniel served in the Israel Defense Forces in the Nachal combat brigade for two years, reaching the rank of sergeant, and ended his service following Operation Protective Edge in Gaza. Daniel is part of the JDC-­‐HUC Fellowship to understand the vast and diverse landscape of the Jewish people, so that as a future educator he can reflect reality and bring global Jewish issues to the communities he will be leading.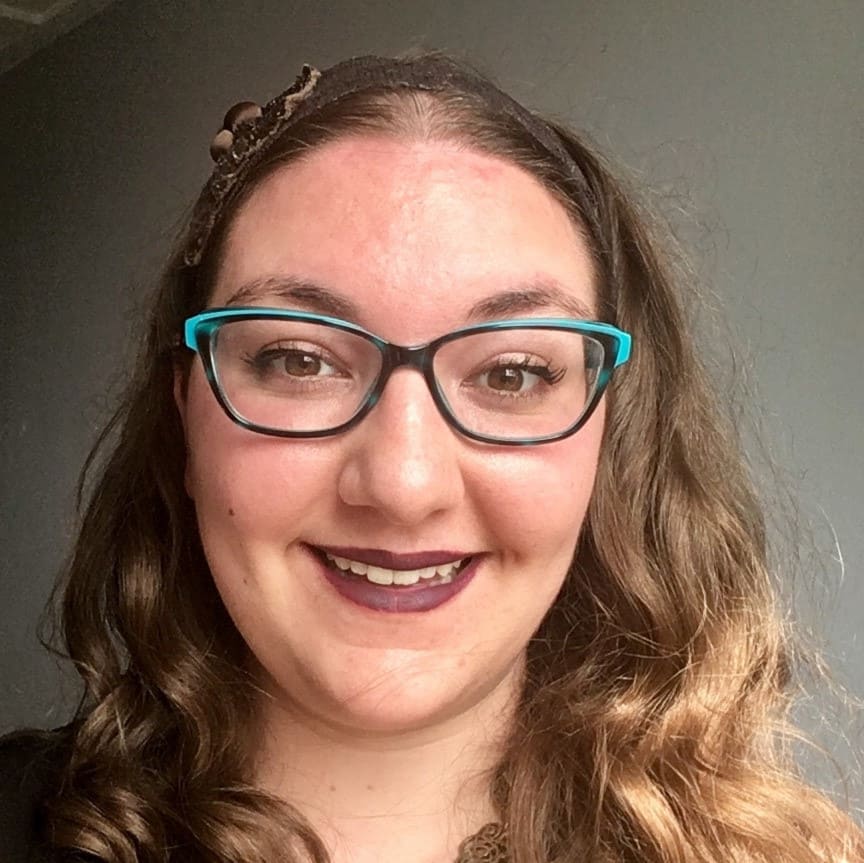 Lianna Mendelson
Cohort A
×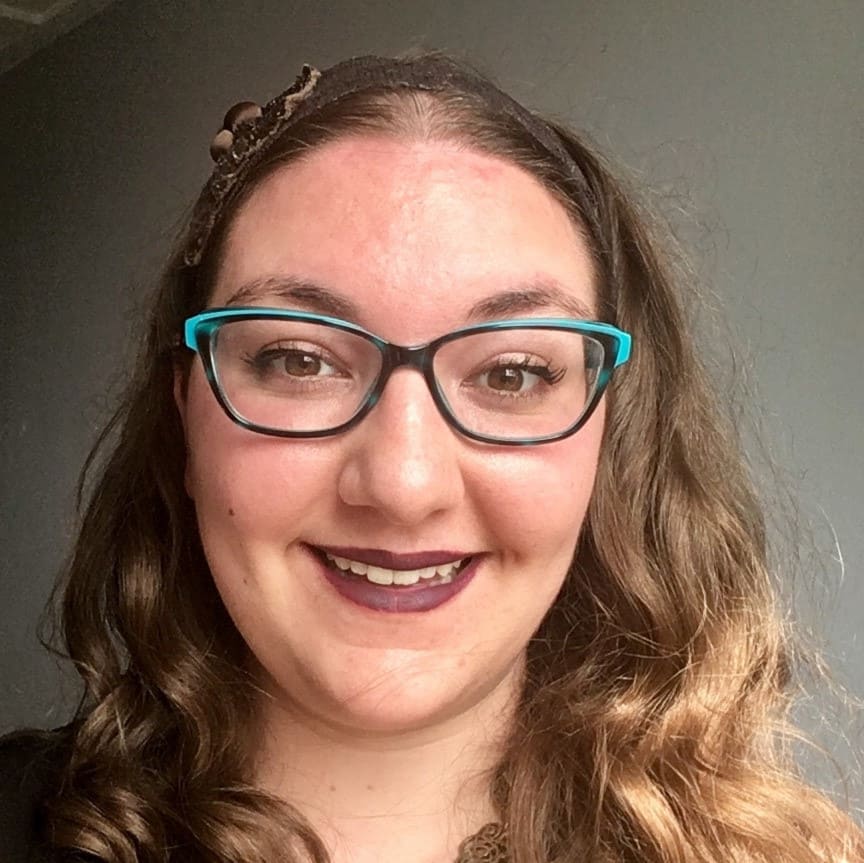 Lianna Mendelson
Cohort A
Lianna Mendelson, a cantorial student, is originally from Rochester, New York. Lianna has had several global experiences including a French immersion program in France and a study abroad Anthropolgy intensive in Malawi, and the Jerusalem Sounds program in Jewish music at Hebrew University. Throughout her experiences, she has been inspired by the ability of music to build identity and connect people across cultures. She's taken part in a song leading program for music professionals and a Hebrew school teacher, and in Summer of 2015 volunteered with JDC Entwine as a Multi-Week Fellow with JDC Israel's Ashalim department for youth at risk. She sees this fellowship as an opportunity to expand her own understanding of Jewish identity and to strengthen Jewish communities globally.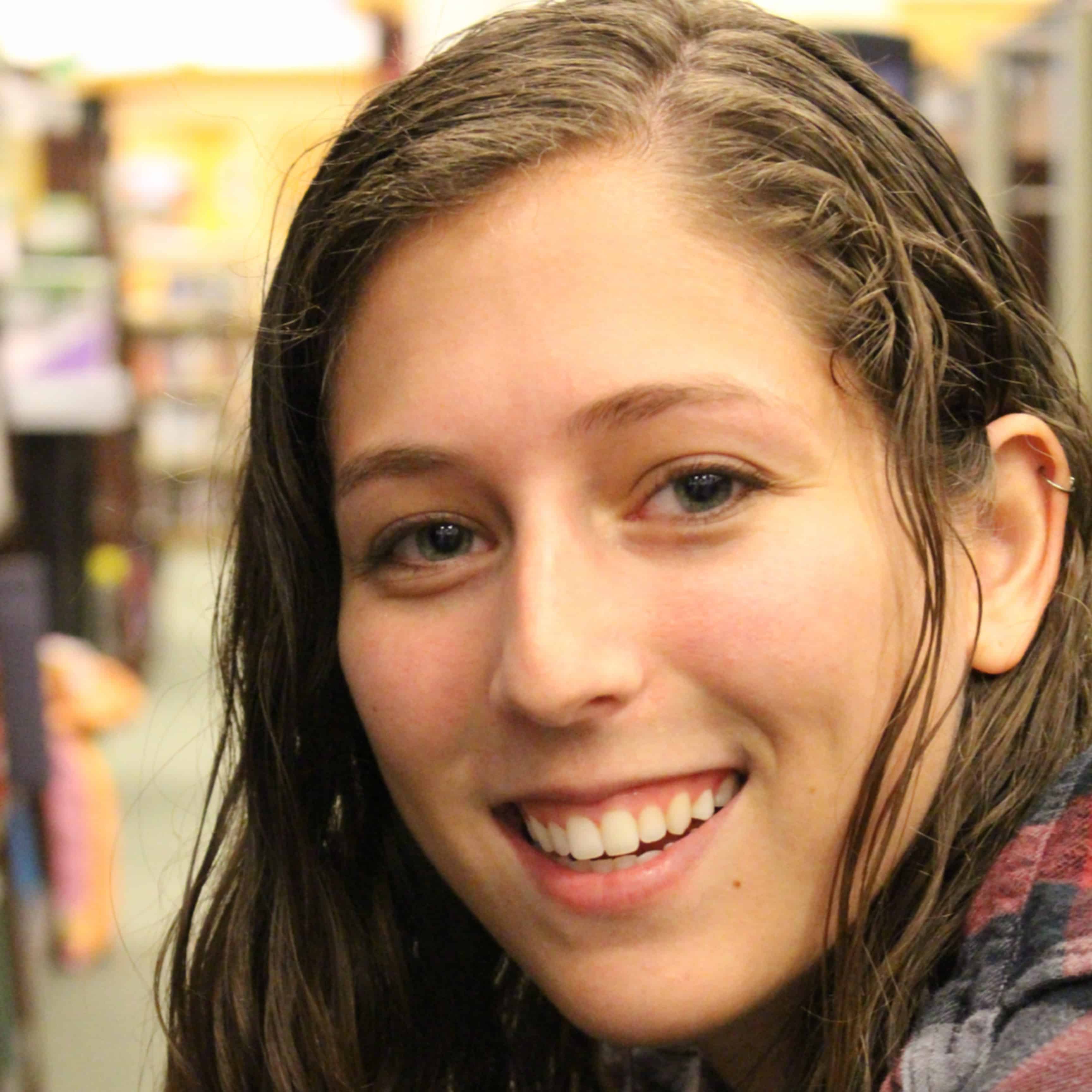 ×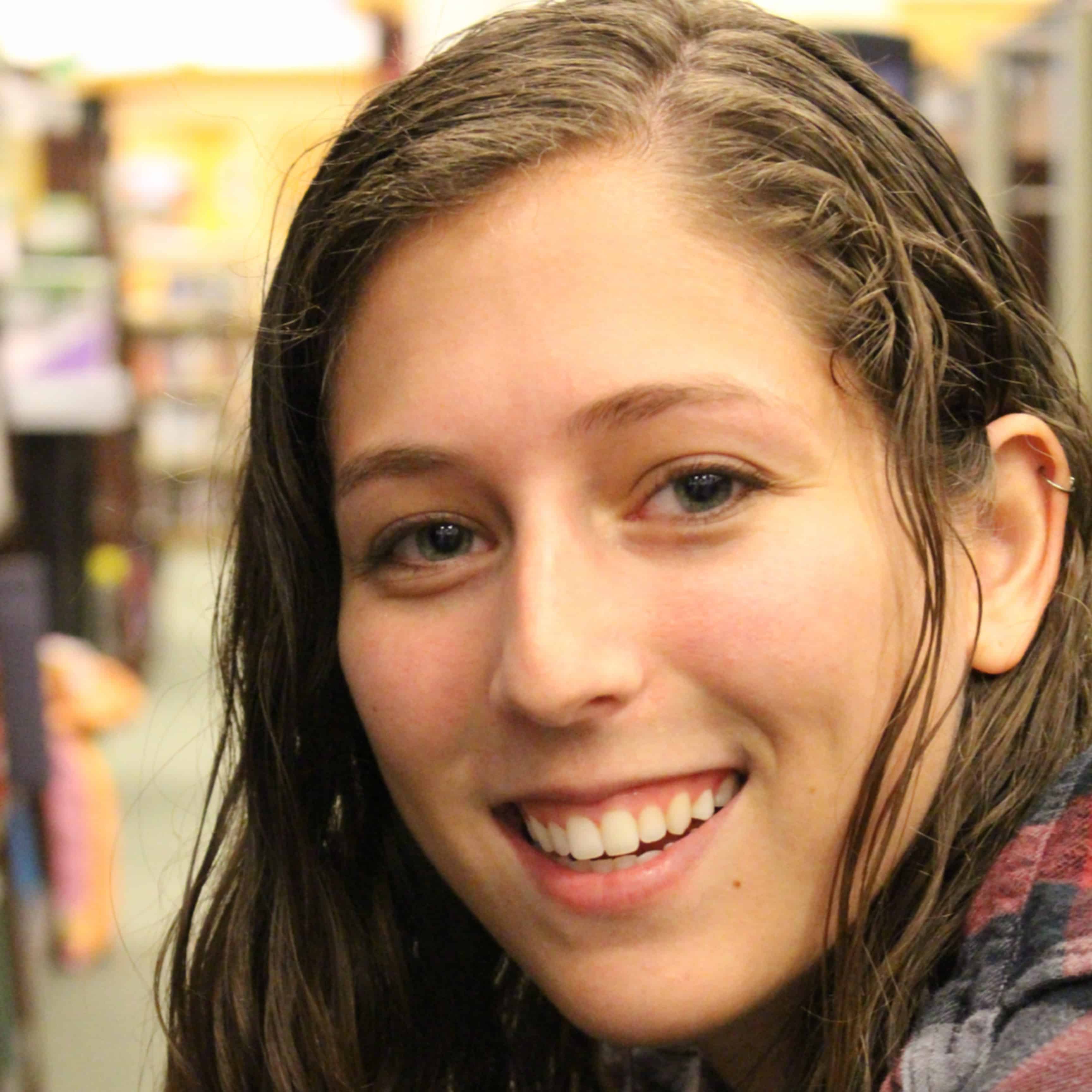 Libby Fisher
Cohort A
Libby Fisher, a rabbinical student, is originally from Wheeling, Illinois. Libby has been a committed member of the Jewish community her entire life. Prior to starting at Hebrew Union College (HUC), Libby worked at three synagogues in Illinois as a b'nei mitzvah tutor, religious school teacher, and senior youth group advisor, guiding a two-­‐week trip to Prague that explored the Jewish community during the Holocaust. Libby is deeply committed to bringing the value of global Jewish responsibility to North America and is pursuing an internship with JDC for Summer 2017.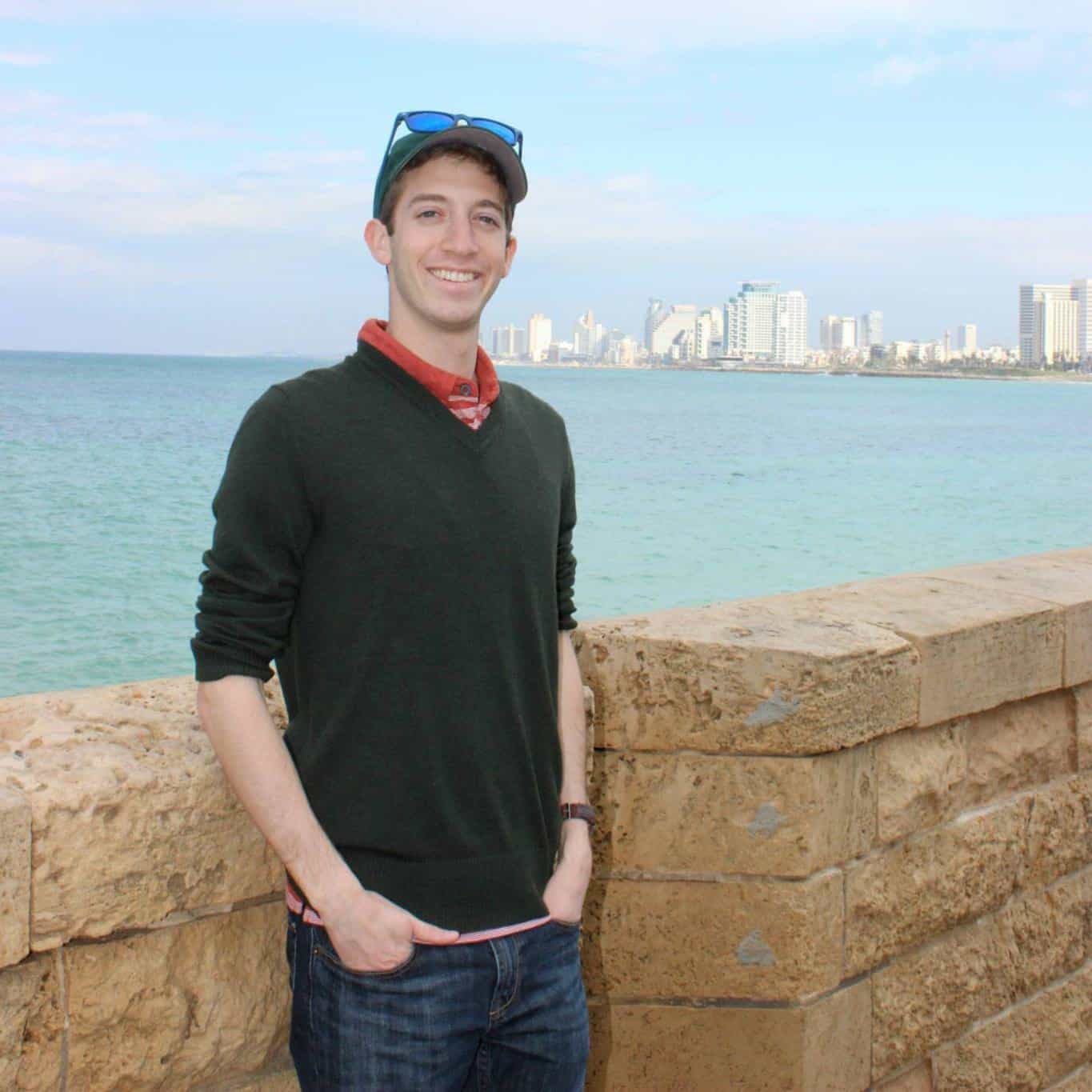 ×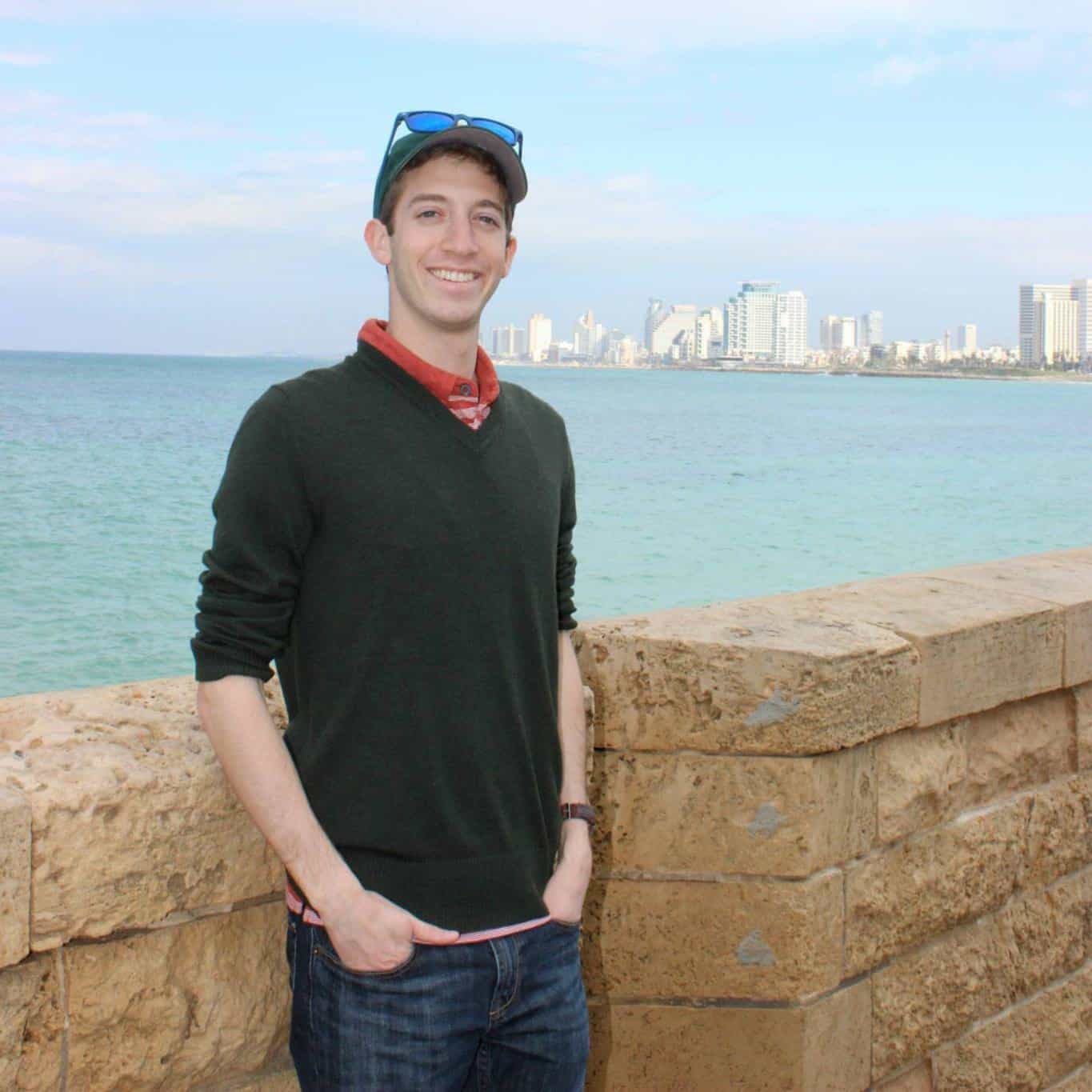 Michael Lewis
Cohort A
Michael Lewis, a rabbinical student, is originally from Carmichael, California. A graduate in Political Science from Tulane University, Michael was student body president and spent much of his early professional career working on campaigns and deeply involved in the political sphere. Most recently, he worked to re-­‐elect a congressman in Maryland. Michael is deeply passionate about the role of tikkun olam in Jewish identity and finding ways to inspire the Jewish community to take action on behalf of vulnerable populations.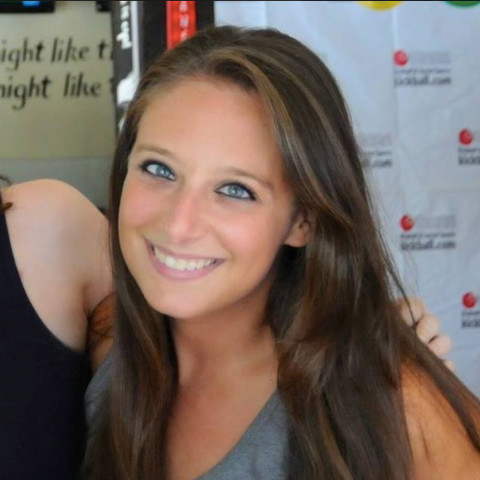 Michelle Blumenthal
Cohort B
×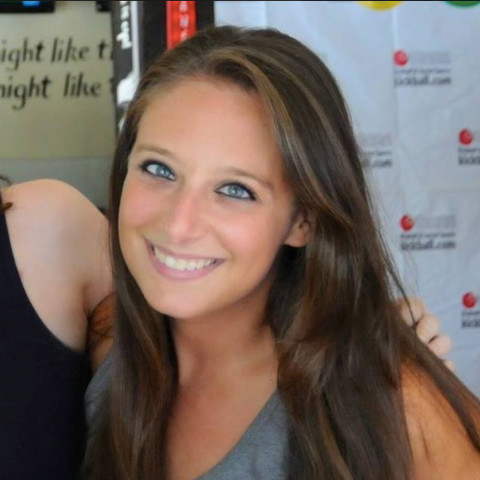 Michelle Blumenthal
Cohort B
Michelle Blumenthal is pursuing her joint Master's in Jewish Education and Jewish Nonprofit Management. Michelle is a graduate of HUC-JIR's Certificate in Jewish Education Specializing in Adolescents and Emerging Adults. She comes to HUC-JIR after serving four years as the Director of Jewston, Houston Hillel's community for Jewish 20-somethings. "I travelled to Greece and Bulgaria with JDC Entwine in 2015, and spent the last few years as a member of Houston's JDC Entwine Committee. I look forward to expanding my knowledge of JDC's impact within the Former Soviet Union and bridging the gap between our HUC-JIR community and these communities abroad. I am excited to serve as a temporary Jewish educator to these communities as I facilitate engaging and innovative Pesach programming."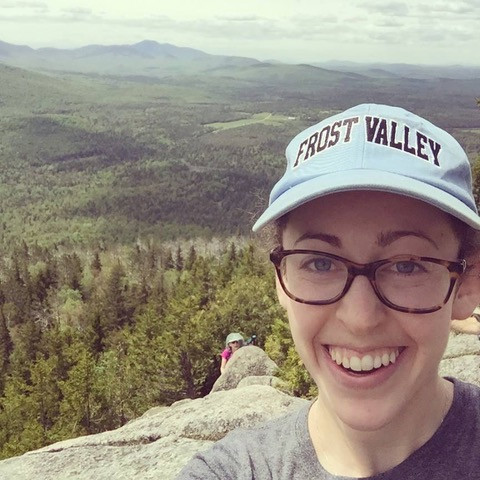 ×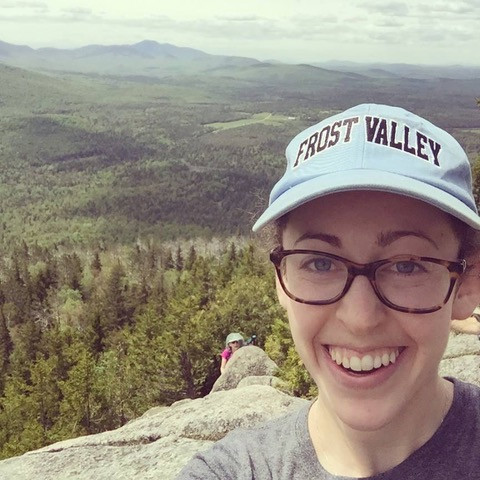 Rebecca Diamond
Cohort B
Rebecca Diamond is a Year-In-Israel rabbinical student, going to the New York campus. She grew up in Ridgewood, NJ, and earned her B.A. in History at Muhlenberg College. Becca spent the last two years as the Program Director for the College of Charleston Hillel in South Carolina. "As an American Jew, I always saw the Jewish present situated in America and Israel, and the Jewish past in Europe. Working with the JDC has opened my eyes to the deep variety of experiences of Jews worldwide, and how Judaism truly is global in both past and present. I hope to create meaningful, lasting relationships with communities in the Former Soviet Union, and to connect them with Jewish communities in the USA in order to forge a stronger, more diverse Jewish world."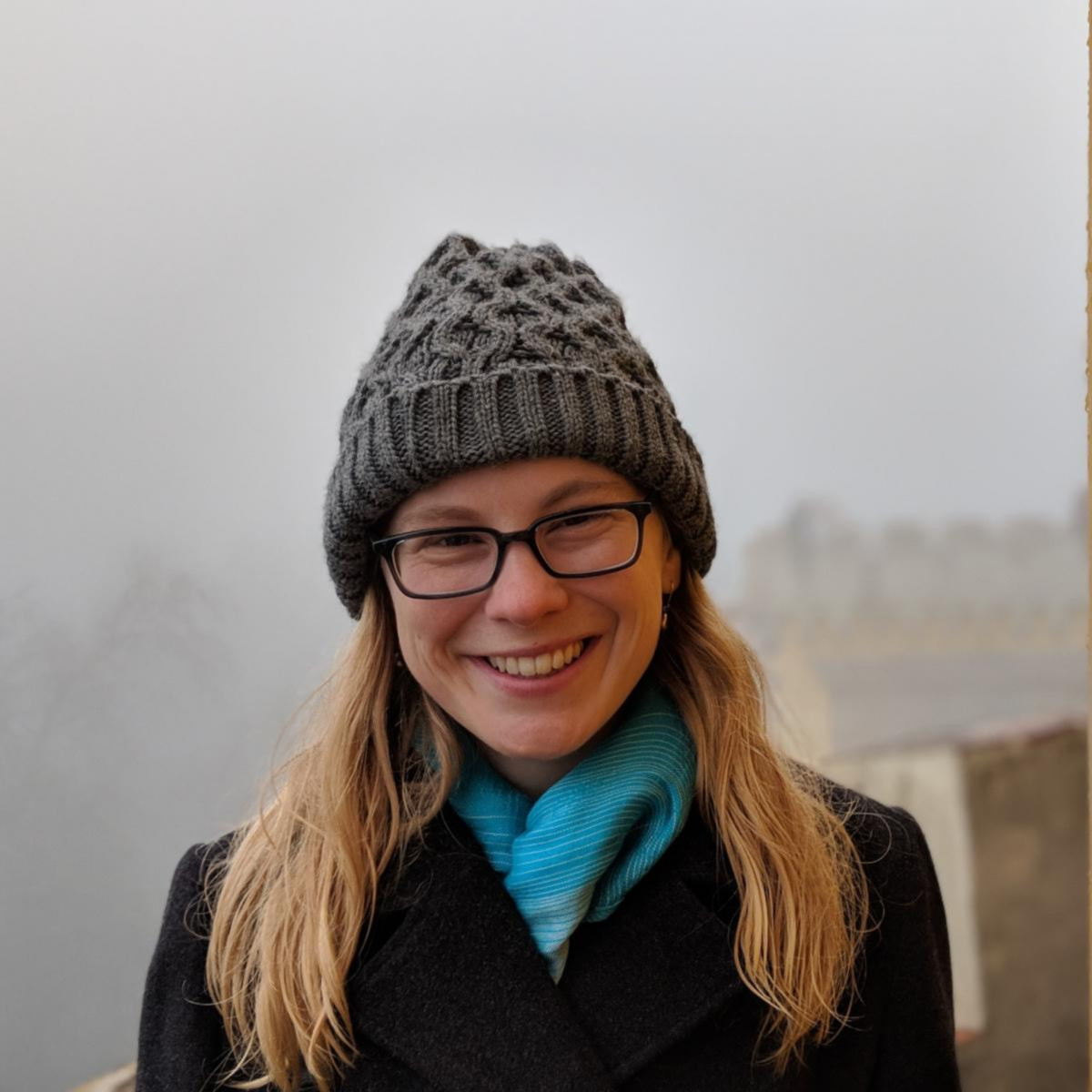 ×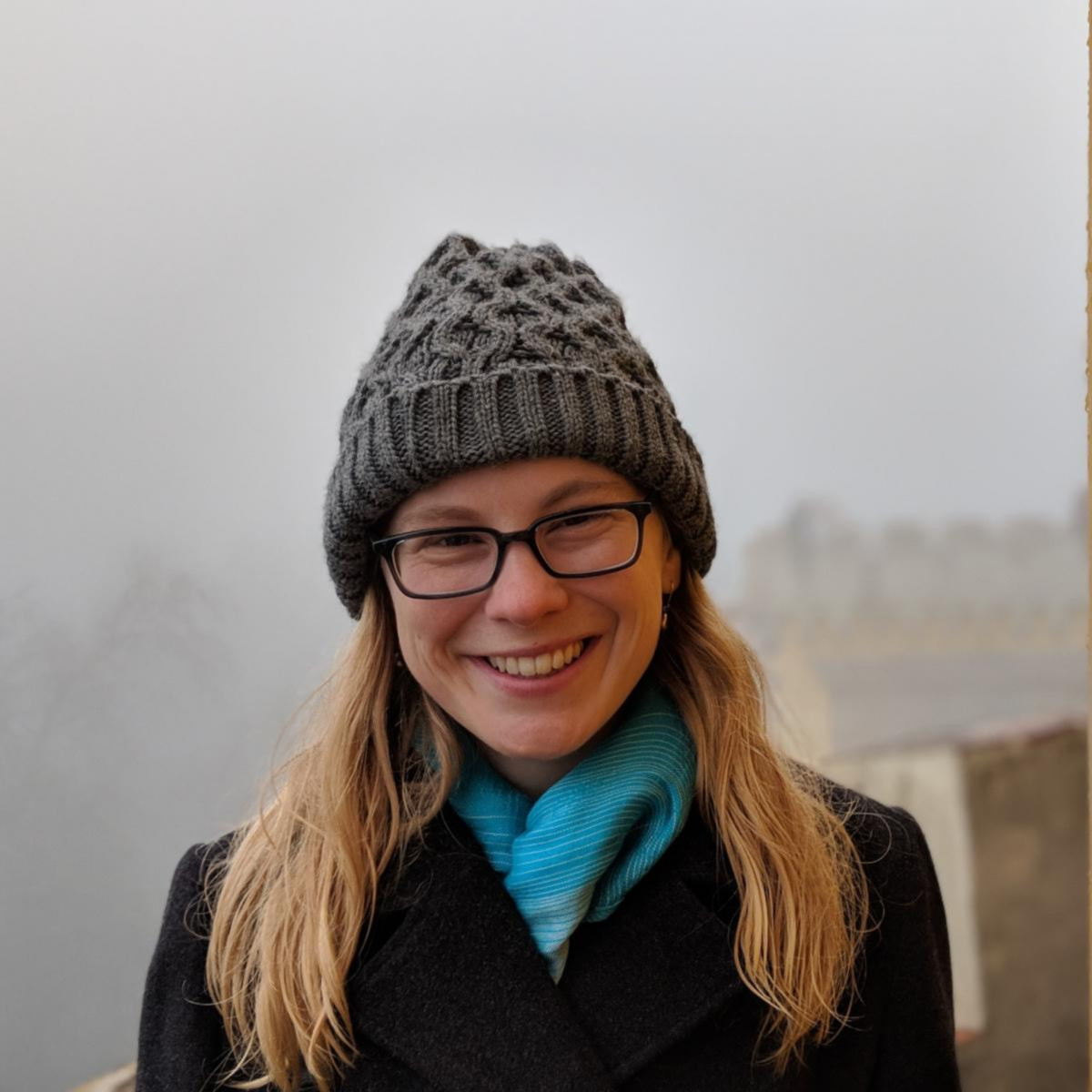 Rebecca Hecht
Cohort B
Rebecca Hecht is a Year-In-Israel rabbinical student bound for the New York campus. She studied French Literature and Chinese History at Stanford University, where she received both her B.A. and M.A., and directed Challah for Hunger for two years. She lived in China and Vietnam as a child and has always been eager to understand different cultures, languages, and communities. "As a JDC fellow and participant in the 2018 Pesach Project, I am excited to learn about historical and contemporary Judaism in the Former Soviet Union and continue to build bridges between our HUC-JIR community and the communities with which we will celebrate and learn."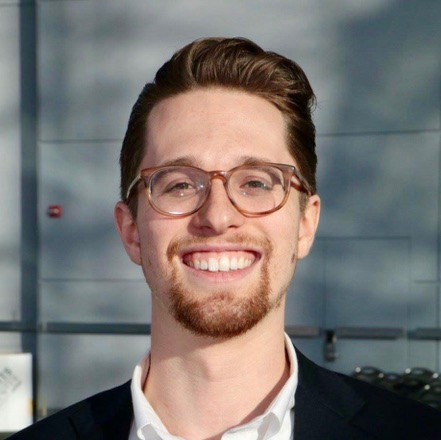 ×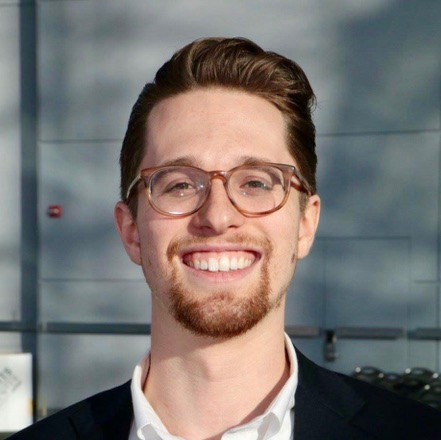 Sam Rosen
Cohort B
Sam Rosen is a Year-In-Israel cantorial student headed to the Debbie Friedman School of Sacred Music in New York. Sam grew up in Texas and studied Jewish History in New York City. "I found my way to the JDC Fellowship through an interest in world Jewry and strengthening Jewish communities around the globe. As a musician and Jewish historian, I look forward to experiencing and enhancing the Pesach experience for Jews in the Former Soviet Union. Specifically in Belarus, I hope to explore the birthplace of my paternal grandparents and different modes of being Jewish in the twenty-first century. I am grateful for the opportunity to be involved with such a special program. This unique trip has endured many years and continues to be relevant for the proliferation of progressive Judaism throughout the world."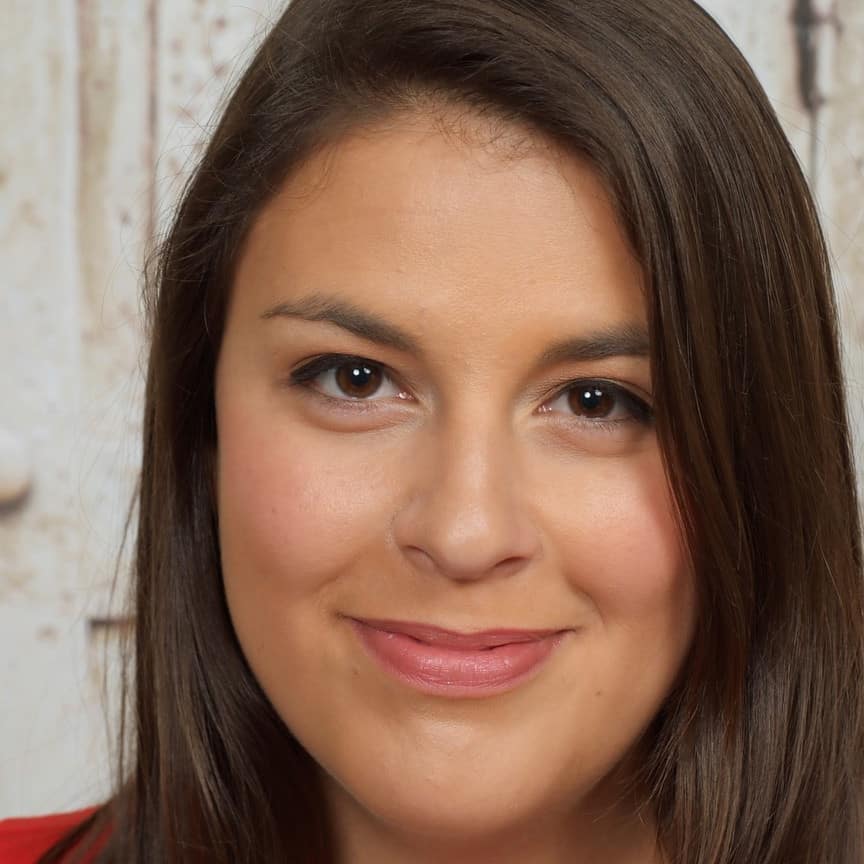 ×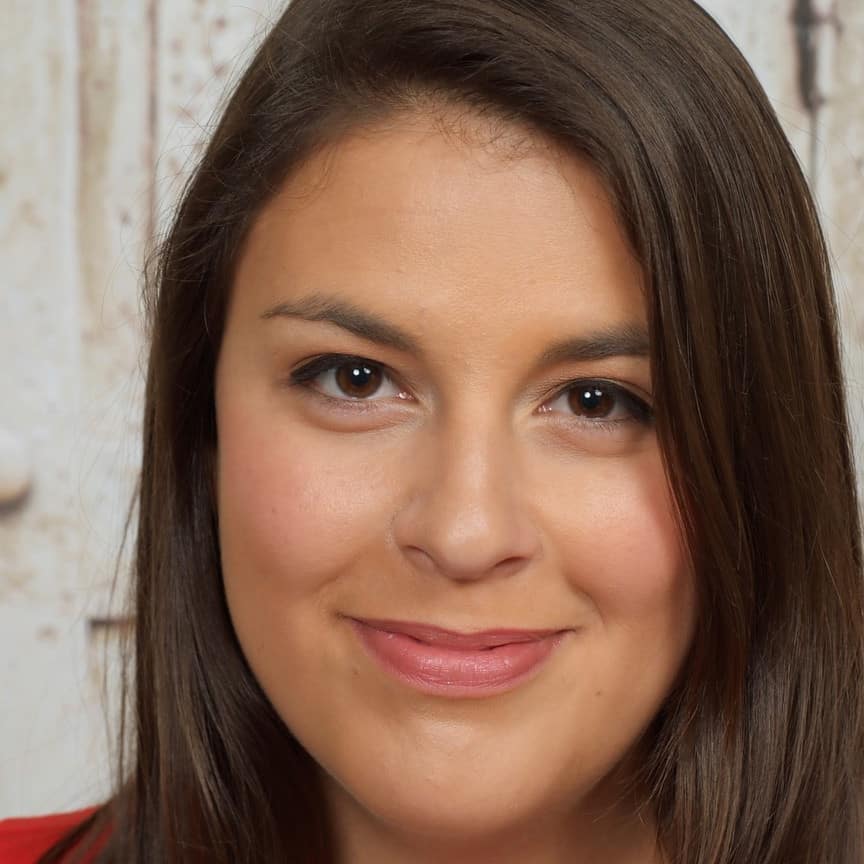 Shani Cohen
Cohort A
Shani Cohen, a cantorial student, is originally from Houston, Texas. A long time lover of music, Shani has been a private voice and piano teacher, has extensive experience training b'nei mitvah students and as a Hebrew educator in synagogues and religious schools, and taking on the role of cantorial soloist for Shma Koleinu synagogue in Houston often incorporating her love of music. She was President of The University of Puget Sound Curtain Call Musical Theatre Club and was Vice President of the Adelphian Concert Choir. Shani feels deeply obligated to the global Jewish community inspired by a personal history of ancestors who supported fleeing Jews during the Holocaust.