Community Representatives
JDC Entwine's Community Representatives are a group of volunteer leaders responsible for bringing global Jewish causes to their local communities.
The Community Representatives (Community Reps) program is a JDC Entwine nine-month leadership development program for emerging lay leaders.
As ambassadors of JDC Entwine, Community Reps are empowered and equipped to use Entwine's platform as a vehicle for developing their leadership skills and bringing awareness and connection about global Jewish causes to their local communities.
The Community Reps program is supported in part by Genesis Philanthropy Group and Repair the World.
COMMUNITY REPS ARE:
Alumni of Entwine experiences who have demonstrated their leadership capacity and commitment to global Jewish responsibility.

Friendly, movers and shakers, who are interested in connecting and bringing people together.

Comfortable speaking in public about global Jewish causes.
WHAT DO COMMUNITY REPS DO?
As ambassadors, Community Reps are called upon to share Entwine's work publicly, including speaking on Entwine's behalf, planning programs, and engaging in conversation with potential program participants, alumni, and at events.
As advisers, Community Reps are asked to keep their finger on the pulse of their local communities and share relevant insights as it relates to Entwine's offerings.
HOW DOES ENTWINE SUPPORT COMMUNITY REPS?
JDC Entwine supports Community Reps personal and professional development as lay leaders by providing them with:

Opportunities to engage in relevant issues related to the global Jewish community.
Financial support in planning and implementing programs in their local communities (Community Reps receive a $500 stipend for their service).
Skills-based trainings (both in-person and virtually; if travel is possible this will include a weekend retreat).
Coaching from an Entwine staff member.
Access to a new interactive online platform designed to enhance their leadership development and build their knowledge around global causes and current events.
A national network of lay leaders committed to global Jewish causes.
ELIGIBILITY REQUIREMENTS:
Alumni from the following programs: Insider Trips, Insider Connections, Jewish Service Corps Fellowship and Weitzman-JDC HUC Fellowship  
Demonstrated commitment to the global Jewish community (track record of engagement during and post Entwine experience)
Seeking leadership in the Jewish community
Prioritizing personal and professional development (Reps need to be motivated and driven to develop their leadership)
Currently located in: Los Angeles, New York, Washington DC, Detroit, San Francisco
Important Dates
Term Begins: April 1, 2021
Orientation: April 18, 2021 (LA and DC) & May 2, 2021 (SF, NY and Detroit)
Webinars: April 28, 2021, July 28, 2021, December 8, 2021
Workshop/Retreat: July 9-11 **If we are unable to run this retreat in person, we will move the date to the Fall (see below for alternate date option)**
Entwine Events: September 13 (NY + LA), September 20 (SF, DC + Detroit)
Workshop/Retreat: October 8-10, 2021
Term Ends: December 31, 2021
Meet Entwine's 2020 Community Reps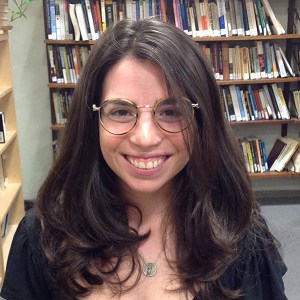 Abby Kolker
Washington, DC
×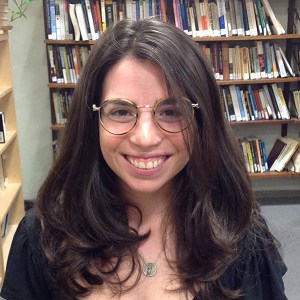 Abby Kolker
Washington, DC
Abby Kolker is an Immigration Policy Analyst at the Library of Congress and an Adjunct Professor at the City University of New York. She holds a PhD in Sociology and has over ten years of experience in national and international NGOs, having lived and worked in Tel Aviv, Buenos Aires, and Barcelona. She is an alumna of the Rockwood Leadership Institute, the New Israel Fund Social Justice Fellowship, and the Dorot Fellowship in Israel. She also served on the board of HEKDESH, a philanthropic collective, and Camp PALS for teens with Down syndrome. Abby has dedicated her career to issues of migration, especially Filipino migration. Thus, she was thrilled to travel to the Philippines with Entwine to support recovery efforts in the wake of Typhoon Haiyan. In her free time, Abby enjoys theater, exploring new cities, and running with her dog, Bana.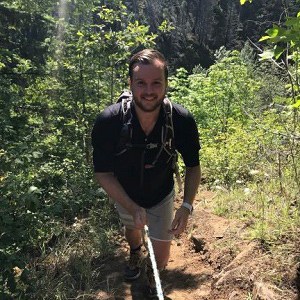 Alex Banker
Lake Oswego, OR
×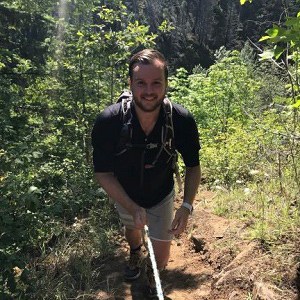 Alex Banker
Lake Oswego, OR
Alex is a software engineer that prefers to spend his free time outdoors, working on home renovations, or playing with his dogs. He found Judaism some time after moving to Portland and has spent the last few years answering the question "What does it mean to be Jewish?" by visiting different communities all around the world. After traveling to Cuba with JDC Entwine, he felt a calling to connect his Portland community with the opportunity for a similar experience.
Allen Meyerovich
Brooklyn, NY
×
Allen Meyerovich
Brooklyn, NY
Allen is a young inspiring man that enjoys educating himself with ted talks and books. He graduated from Baruch College in 2015. He coached tennis for several years. Professionally, Allen works as an E-Commerce Operations Manager. He is also a cofounder of an early stage education tech startup named Academicly which helps high school students with the college application process. He is currently taking courses at the School of Practical Philosophy once a week. Allen travels the world to see life from a new perspective. Allen has journeyed to Argentina and Chile with JDC Entwine in the summer of 2018 and Ukraine in the Fall of 2019. In the past, he spent 3 weeks in Peru coaching kids volleyball and soccer. Allen has recently taken great interest in yoga, biking and beginner piano classes.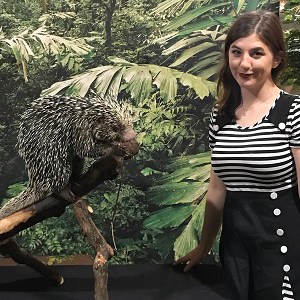 Alyssa Shaw
Lake Oswego, OR
×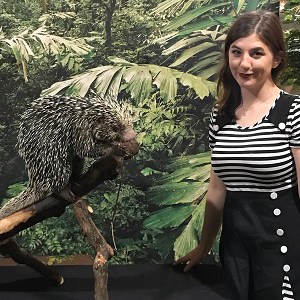 Alyssa Shaw
Lake Oswego, OR
Alyssa Shaw was raised in a fundamentalist Christian church but left after graduating college. She was religiously unaffiliated until she took a DNA test and found out her Grandpa was Jewish. Initially she wanted to learn more about her heritage but after getting to know the community decided to convert. Her husband Alexander Banker converted as well. Ali got her undergrad from Grand Valley State University with a degree in safety management. She now works full time for Boeing and is working on her Masters of Public Health from Tulane University. She currently lives in Portland, Or. She has lived in 5 states. She's fluent in American Sign Language and always eager to improve her Spanish and Hebrew skills. She enjoys reading and traveling.
Ana Omelchuk
Ramat Gan, Israel
×
Ana Omelchuk
Ramat Gan, Israel
Anastasiia (Ana) was born in Ukraine and in January 2019 moved to Israel. She has a BA in Psychology and MA in NLP. Her professional interests are combining psychology and project management mostly for community building. She is an active member of the Jewish community, which is, for example, work and volunteering in Moishe House (former MH Kyiv resident), Hillel, JDC and different educational projects. Also, her experience includes work with such international organizations as Hakhel Jewish Communities Incubator and BBYO. She was a participant of Inside Nepal Global Leadership Trip and Inside Jewish Argentina for LGBTQ+ Young Professionals.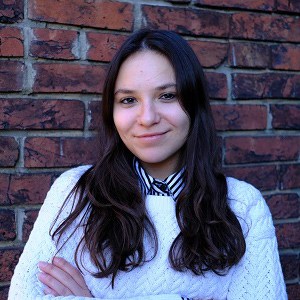 Caroline Sagalchik
Alexandria, VA
×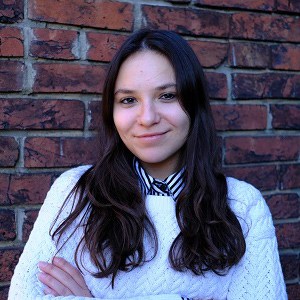 Caroline Sagalchik
Alexandria, VA
Caroline is an investigative researcher and analyst focused on transnational security issues related to the Eurasian region. Caroline graduated from Brown University with a degree in international relations and a focus on the former Soviet Union. In 2013-2014, she served as a Fulbright scholar in Osh, Kyrgyzstan. For the past two and a half years, she has been running the Eurasia desk as a Financial Intelligence Director at Sayari. She is a member of the Center on Global Interest's 2017-2018 Rising Experts Program and a member of the Eurasia Foundation's 2018-2019 Young Professionals Network. She is also an JDC Entwine Inside Jewish Ukraine RSJ Fall 2019 alum. Caroline comes from a family of Russian-speaking chess-players.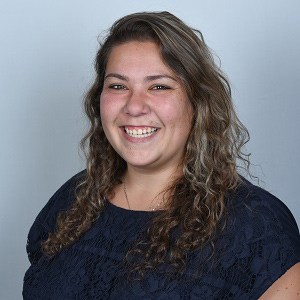 Danielle Klebanov
San Francisco, CA
×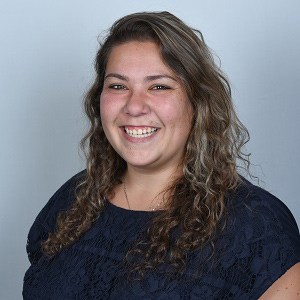 Danielle Klebanov
San Francisco, CA
Danielle was raised in LA by a Russian Jewish father and an Israeli mother. She attended UC Santa Cruz for undergrad where she studied Cognitive Science and Linguistics. After graduating, she went to work in the tech industry as a Recruiter and just finished her Masters degree in Organizational Development. In her free time, she loves baking and taking her dog to the beach.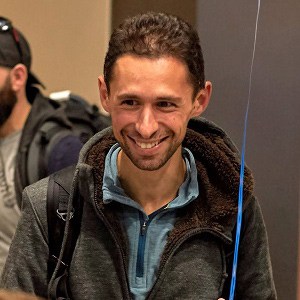 Dmitriy Krasny
New York, NY
×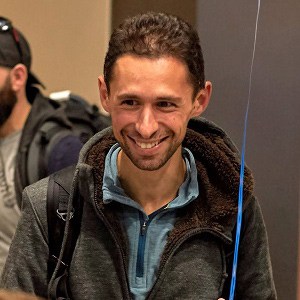 Dmitriy Krasny
New York, NY
Dmitriy was born in Tashkent, Uzbekistan (then part of the USSR), and immigrated with his family to the US at age seven. His broad work history mirrors his wide range of interests – classical music (particularly the piano), sport (running and tennis predominantly), wine (he's now spent eight years in the industry) and cooking (no one's paid him to cook anything… yet) are just some of the things he enjoys. More than anything, however, he enjoys sharing these experiences with others, and is convinced that shared experiences strengthen common bonds. His recent travels to Ukraine with JDC Entwine (and twenty other Russian-Jewish young people) served to reinforce this idea, and now he is eager to build on the experience by hosting Shabbat dinners, holiday celebrations and cultural events for his fellow RSJ's, making sure that he and his compatriots maintain an inclusive and supportive brand of Judaism and Jewish culture.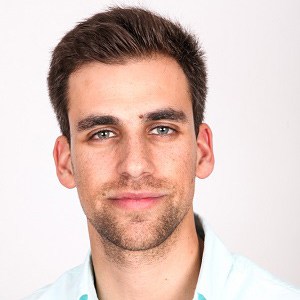 Elad Shoshan
Tel Aviv, Israel
×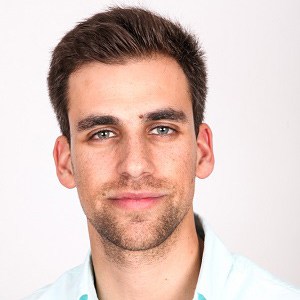 Elad Shoshan
Tel Aviv, Israel
Elad Shoshan is the Executive Director of Zikaron BaSalon, a social venture that offers a new, meaningful way to commemorate the Holocaust Memory. Previously he was the Executive Director of Momentum and led innovation initiatives at Tel Aviv Municipality and the Rothschild Caesarea Foundation. Elad is also the Co-Founder of NOX Group, Israel's largest food and beverage company specializing in culture and hospitality. In parallel, Elad was tapped by the Foreign Ministry to lead delegations of business and social leaders. Following his release as a commander in the Special Forces Yahalom Unit, he co-founded 'Yahalom Foundation', the unit's official non-profit veterans organization, and 'Guest of Honor', holiday dinners venture for Holocaust survivors. Elad provides strategic counsel in leadership roles as a member of the board in organizations including JDC, WUJS, Nova, AlmaLinks and Jindas. Elad holds a B.A. in Business and Finance from the Interdisciplinary Center in Herzliya.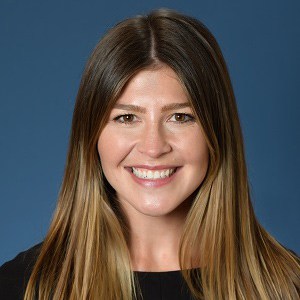 Hannah Jeffrey
Hermosa Beach, CA
×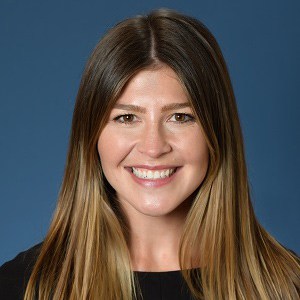 Hannah Jeffrey
Hermosa Beach, CA
Hannah is a Vice President in the Enterprise Program Management Office with City National Bank, managing strategic digital technology initiatives. Prior to transitioning into technology and financial services, she was a passionate college activist and talk radio enthusiast who moved to Washington, D.C. to pursue a career in media and conservative politics. A Southern California native, she graduated from UC San Diego with a B.A. in Communications in 2010. She now lives in Hermosa Beach, CA and spends her free time devouring podcasts, weightlifting, and staying involved with the local Jewish community in Los Angeles.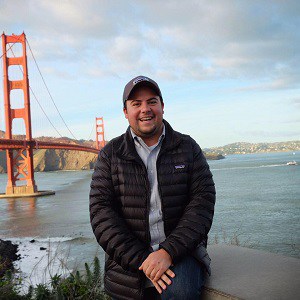 Jared Bierbach
Washington, DC
×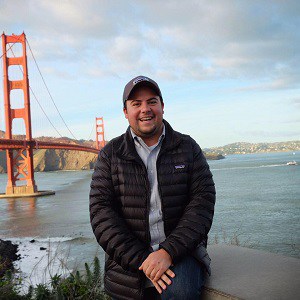 Jared Bierbach
Washington, DC
Jared is an Environmental Protection Specialist and Advisor with the Office of Environmental Management at the U.S. Department of Energy (DOE). In his capacity at DOE, Jared works on environmental regulatory compliance issues and coordinates stakeholder engagement programs. Prior to joining DOE he spent several years working in the Jewish community on environmental justice advocacy, Israel affairs, and interfaith engagement at the Jewish Council for Public Affairs (JCPA) in Washington, D.C. and the Milwaukee Jewish Federation. A native of Wisconsin, Jared graduated from the University of Wisconsin-Milwaukee with a Bachelors of Arts in Jewish Studies and Global Studies. When he's not working you'll find Jared traveling the world, visiting a national park or exploring Washington, D.C. An avid news junkie, Jared enjoys staying politically engaged and volunteering in his community. You can find Jared on instagram @jaredbierbach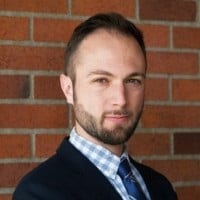 ×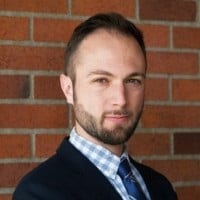 Jeremy Wood
Seattle, WA
Jeremy has been deeply involved in the Jewish community for years. An alumnus of Avodah: The Jewish Service Corps and JOIN: The Jewish Organizing Fellowship, Jeremy is especially passionate about the work JDC does to support and foster the diverse global Jewish community. In his day job Jeremy works as a litigation attorney in Seattle. He received his Juris Doctor with Honors from the University of Washington School of Law where he received the Dean's Medal upon graduation. Additionally, he spends time teaching about social justice to Hebrew School high schoolers and represents asylum applicants and incarcerated offenders seeking clemency pro bono. He is thrilled at this new opportunity to support the good work done by JDC and help its roots grow deeper in his local community.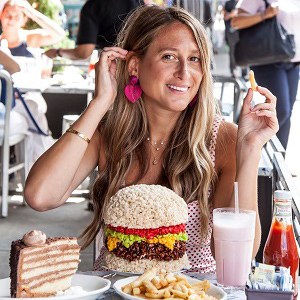 Jessica Siskin
New York, NY
×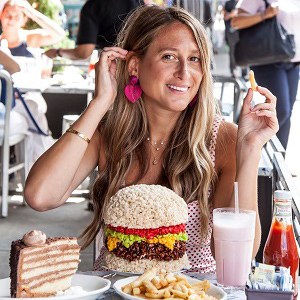 Jessica Siskin
New York, NY
Jessica is the creator of @mister_krisp, a popular Instagram account displaying her edible Rice Krispies Treat creations resembling everything from pizzas to pop-culture icons. She sells bespoke treats to customers in New York City, and has worked with many producers and brands to create engaging photo and video content for their social media channels and for live activations.
Prior to launching Misterkrisp, Jessica worked in fashion sales at Elizabeth and James for seven years. She discovered her talent for making creative Rice Krispies Treats on a whim when she was invited to a potluck birthday dinner and realized she didn't know how to cook anything else. She made a surfboard treat, and after realizing how vibrantly food coloring pigmented the classic Rice Krispies Treats recipe, she crafted a giant cheeseburger treat. She continued to experiment in the kitchen for about a year until Misterkrisp was born in October 2013.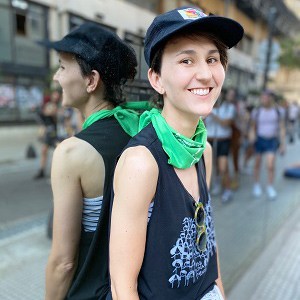 Lauren Ross
Los Angeles, CA
×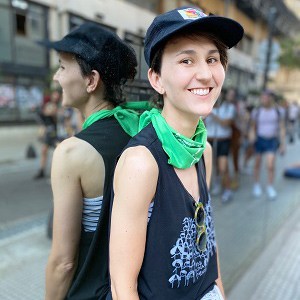 Lauren Ross
Los Angeles, CA
Lauren is a queer, punk, feminist musician with a strong DIY ethos. She grew up on a river in Virginia, playing woodwinds, brass, guitar, and whatever else she could get her hands on. After graduating from Berklee College of Music in Boston in 2005, she managed St. Vincent while working at seminal punk record label Kill Rock Stars in Olympia, WA and then NYC. She migrated to Terrorbird Media, establishing their sync licensing department in 2009 and founding Terrorbird Publishing. She currently lives in LA where she co-runs Bitchwave (a brand she started to promote queer feminist artists), leads an LGBTQ+ music licensing professionals social group, and sits on the board of the Future Of Music Coalition. She is a mental health cheerleader who speaks openly about her lifelong experience with depression. An alumna of Schusterman's REALITY program, she traveled with Entwine to India (2018) and LGBTQ+ Argentina (2019).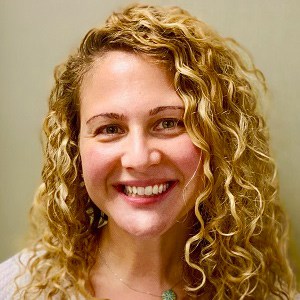 ×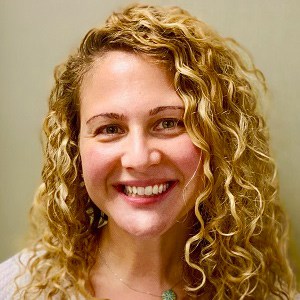 Lauren Zeid
Berkley, MI
Lauren grew up in a suburb of Detroit. She obtained a Bachelor of Science at the University of Michigan in 2007 and a Doctorate of Veterinary Medicine at Michigan State University in 2012. She matched for her rotating internship at Wheat Ridge Animal Hospital outside of Denver, then decided to stay an additional 4 years in Colorado as an associate veterinarian. She is currently an associate veterinarian at a general practice outside of Detroit. Her hobbies include hiking, camping, rock climbing, and is a gym enthusiast. Her most significant interest is the love of travel. She had the privilege to take her first Entwine trip to Bosnia and Croatia in 2019, which inspired her to become more active in the local and global Jewish community.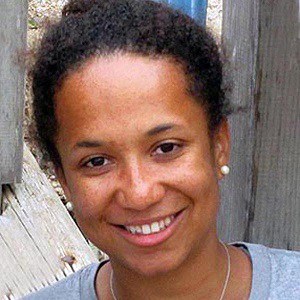 Lindsey Newman
San Francisco, CA
×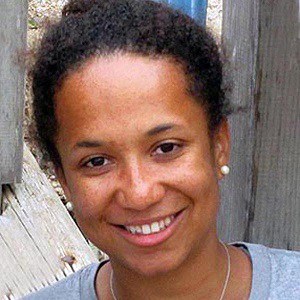 Lindsey Newman
San Francisco, CA
Lindsey Newman is the Director of Community Engagement at Be'chol Lashon. Previously to joining Be'chol Lashon Lindsey worked in the fields of women's rights advocacy and early childhood education, and has dedicated herself to inclusion and diversity in the Jewish community for over a decade. She received her B.S. in Industrial and Labor Relations from Cornell University. Lindsey participated in the 2016 Selah Leadership Cohort and was a 2018 Fellow of the Ruskay Institute for Jewish Professional Leadership. In 2019 Lindsey helped design and facilitate the 2019 JDC Entwine Inside Brazil trip for Jews of Color. Lindsey currently splits her time between two of the best cities in the world, San Francisco and New York.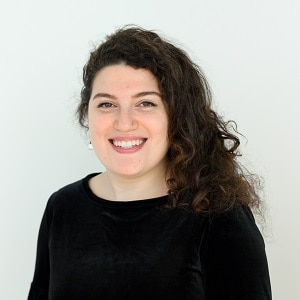 Lisa Fierstein
Brooklyn, NY
×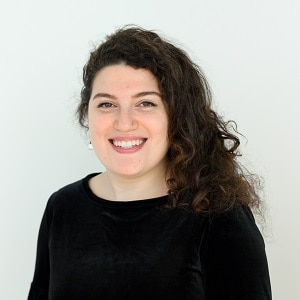 Lisa Fierstein
Brooklyn, NY
Lisa grew up in Pittsburgh and currently lives in Brooklyn. Lisa attended Skidmore College where she received degrees in American Studies, Media and Film, and Arts Administration. She has worked at Slate Magazine, The Kennedy Center, Panoply Media, and at NPR member stations to pursue her passion for nonprofit media organizations and storytelling. She currently works as a digital media specialist at Spotify, focusing her efforts on a Spotify-owned app called Anchor—a free platform that makes it possible for anyone to make a podcast and share their story. In her free time, she loves to meditate, explore new cuisines, sing with friends, and marvel at museums. With her strong spiritual and cultural connection to Judaism, Lisa is actively involved in Jewish groups across New York including JDC Entwine, Beloved, Base, Moishe House Without Walls, and is always open to exploring more communities.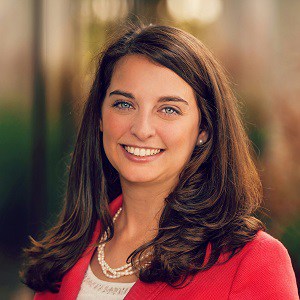 Lisa Lebovitz
Brookhaven, GA
×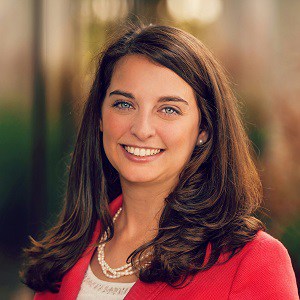 Lisa Lebovitz
Brookhaven, GA
Lisa was born and raised in Franklin, TN. After spending a life-changing year on Young Judaea's Year Course in Israel, Lisa knew Judaism and Israel would be part of her life forever. She received her Bachelor of Science in Hospitality Management from the University of South Carolina, her MBA from the University of Georgia, and her Masters in Jewish Communal Service from Gratz College. Lisa works in development for the Marcus Jewish Community Center of Atlanta. Her favorite part of her job is connecting Atlantans to their Jewish community. Lisa participated in Inside Ethiopia in 2016 and Inside India in 2019 and has hosted many Shabbat dinners thanks to her Global Shabbat toolkit and OneTable. In her free time, Lisa volunteers with the Girl Scouts of America and AJC ACCESS, cooks for friends and family, reads, and watches reruns of The West Wing on Netflix.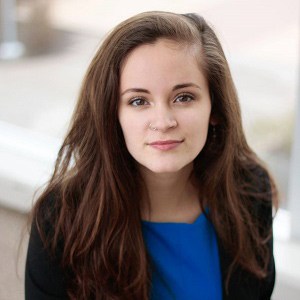 Maris Krauss
New York, NY
×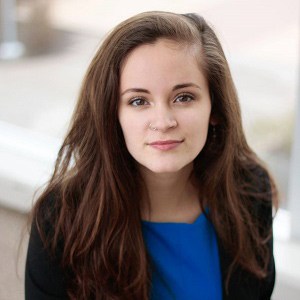 Maris Krauss
New York, NY
A New Jersey native, Maris moved to Brooklyn last year to work in the Jewish nonprofit world. She has enjoyed learning about all the various Jewish communities NYC has to offer. As a graduate of the Avodah Justice Fellowship, she is passionate about social justice and anti-oppression work, specifically with a Jewish perspective. Maris graduated from Ithaca College in 2017 where she studied Psychology and Spanish. She attended the Inside Jewish Argentina LGBTQ+ trip with JDC Entwine in 2019, which sparked her interest in global Jewish community. In her spare time, Maris enjoys writing music and poetry.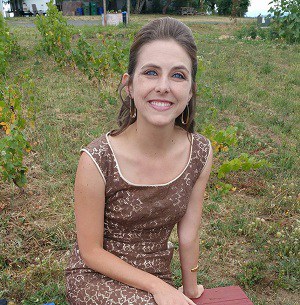 ×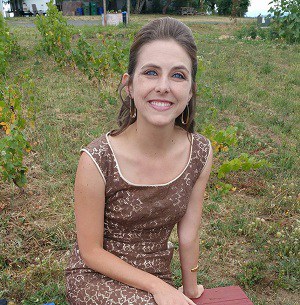 Marit Doshi
Berkeley, CA
A Texan transplant, Marit now lives and loves in the beautiful East Bay of California. She works in service to food- and land-justice organizations, bringing her strange love for project management and strategic planning to merge with her experience as a conservation scientist and plant geek. She is a compulsive hostess and event organizer, and after you meet her, you'll likely end up at her house not long after to be wined and dined by her and her husband. She has also been known to plan a wedding or two for loved ones, design a circus, and throw a festival. Her involvement with Entwine began in 2013 with a transformative Entwine trip to Ethiopia. Since then, her career in international and domestic development, along with her Jewish faith and philosophy, have kept her connected to JDC and the Entwine communities on the East and now the West coast.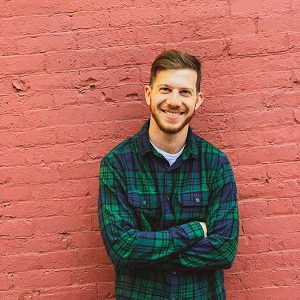 Matthew Alfasso
San Francisco, CA
×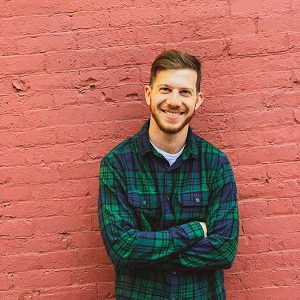 Matthew Alfasso
San Francisco, CA
Based in San Francisco, Matt currently works at an education start-up that works to make tutoring more accessible to students. His lifelong pursuit of self-growth, global consciousness, and artistic creativity has been reinforced by a series of immersive travel and educational experiences. Before college, Matt lived in Israel and studied at Hebrew University. At UC Berkeley, Matt studied Film Studies and Jewish Studies, was active in Hillel, and flexed his artistic muscles in singing and theater groups. Upon graduating, Matt worked in film production before transitioning into Jewish non-profit work. Matt worked as a unit supervisor at Camp Ramah in California, a program staff on the Kivunim program in Israel, and as an engagement professional at USC Hillel. These roles furthered Matt's passion for forming Jewish community and creating unique educational experiences. When not in the office, Matt loves recording original music, photography, and investigating the newest food truck.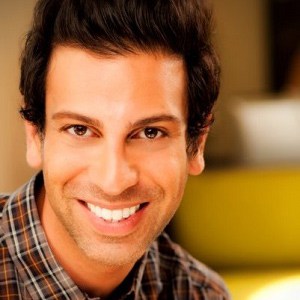 Matthew Nouriel
West Hollywood, CA
×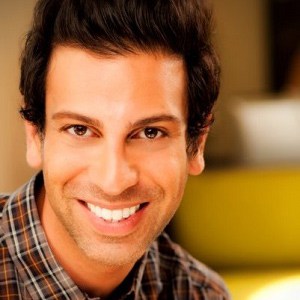 Matthew Nouriel
West Hollywood, CA
Matthew was born in London, England to Iranian/Jewish Immigrant parents. In his teenage years he moved to Los Angeles, where he resides to this day. Matthew has worked in Film and Theater, as a stand up comedian, and is now making a name for himself as The Worlds First Persian Drag Superstar, HRH The Empress! Matthew is a JDC Entwine Alumni having attended Both LGBTQ+ trips that have been offered, and the ReJoint Israel trip. These experiences were both eye opening and profound for him, so much so that he was invited to speak of his experiences at JDC's Plenary in 2018. Matthew works closely with JQ International, a Los Angeles based Jewish Queer Organization, publicly speaking on his experiences growing up Jewish, Iranian, and Queer, and is a member of their Persian Pride Fellowship which works to raise awareness and acceptance of LGBTQ+ people within the Iranian Community.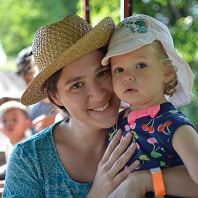 Maya Nadison
N. Bethesda, MD
×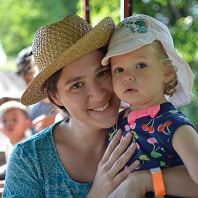 Maya Nadison
N. Bethesda, MD
Maya earned her PhD from the Johns Hopkins Bloomberg School of Public Health. She is currently working at Kaiser Permanente as the Senior Program Manager for Community Health and Evaluation. Maya is passionate about the arts, with a background in set design and puppetry. An avid linguist, Maya speaks six languages, has traveled to 70 countries and has exceptional cross-cultural competencies.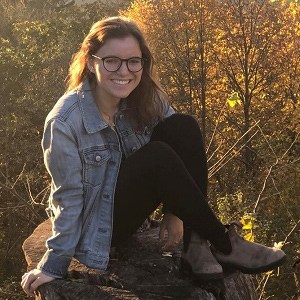 ×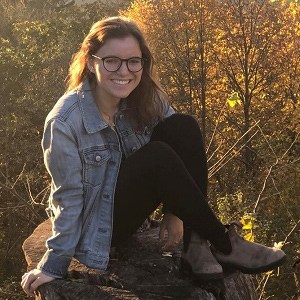 Molly Kazan
Chicago, IL
Molly is a proud Midwesterner who grew up actively involved in Jewish communities across Cincinnati, Cleveland, and Milwaukee. As a teen, Molly drank the kool aid of overnight Jewish camping, BBYO, and various Israel experiences. Molly studied abroad in Jerusalem and participated in a supplemental Jewish leadership program called The Nachshon Project. After graduating from UW-Madison, Molly spent a year working abroad with JDC, serving global Jewish communities in Latvia and Israel. As a result, Molly's hobbies are now singing Kabbalat Shabbat songs in Russian, practicing yoga in Hebrew, and finding the best borscht in Chicago!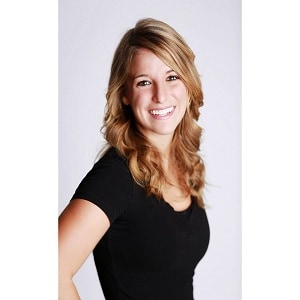 Nicole Reich
Royal Oak, MI
×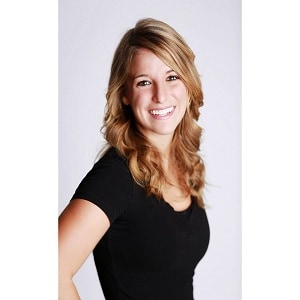 Nicole Reich
Royal Oak, MI
Nicole is the Director of Retail Bloom, an eCommerce agency in metro-Detroit, Michigan. She oversees and supports a team of 25 employees around the U.S. who help consumer brands sell on Amazon, Walmart.com, and eBay.com. Outside of work, Nicole is passionate about Jewish education, building a global community, and helping others find and further define their own identity. She enjoys traveling, trying new food, and staying active.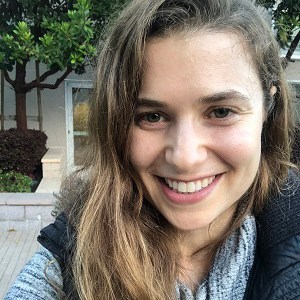 ×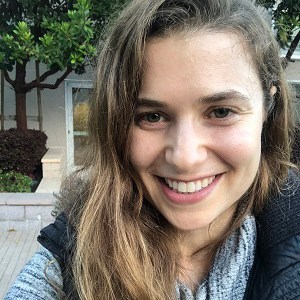 Olivia Zieve
Seattle, WA
Olivia recently moved back to Seattle where she was born and raised after spending 5.5 years living in The SF Bay area. She received dual Masters degrees in Public Health and Social Work at UC Berkeley. She recently started a position as a Medical Social Worker at Seattle Children's Hospital. In her spare time, she's active in the Jewish community having served as a OneTable Coach, on the Jewish Federation Young Adult Board, and is involved with Seattle's Jconnect. She's a board member with the WA State Society for Leaders in Health Care and is passionate about baking and volunteers for BirthdayDreams, an organization that provides cakes for kids in the shelter system. She's very active and loves to run, swim, bike and hike. She went on the Seattle based JDC Entwine trip to Georgia and loved it and has participated in many JDC Entwine events in Seattle and San Francisco.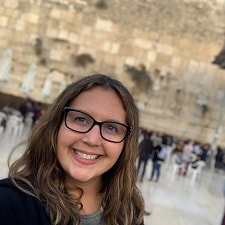 Renee Liberman
Royal Oak, MI
×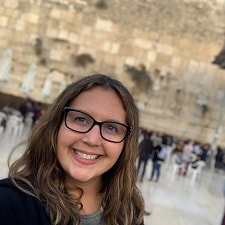 Renee Liberman
Royal Oak, MI
Renee Liberman is a passionate educator that teaches language arts and social studies to 5th and 6th graders at a Jewish Day School. She enjoys combining her spiritual, religious, and educator identities on a daily basis. Renee is an alumna of the Inside Israel trip from November 2019 and was inspired to become more active with Entwine. Furthermore, she is an alumna of Michigan State University for both her undergraduate and graduate degrees. Go green! Renee is a proud aunt to two intelligent nieces and one bright nephew. She finds joy in her time with them as well as in reading, exercising, and various adventures in Detroit.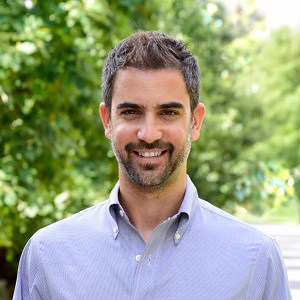 ×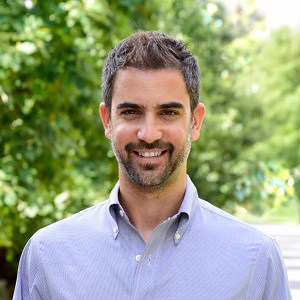 Roey Shoshan
Atlanta, GA
Roey Shoshan, originally from Petach Tikva, Israel received his B.A from Bar Ilan University in political science. After working in the Israeli sports channel for 8 years as a sports producer and a side line reporter he decided to pack it up and move to Atlanta in 2011 and join the JCC where he has worked first as the assistant director of youth sports and after as the director of the young adults department. Currently he is the executive director of the Hillel at UGA and he is working with college students about finding their Jewish identity, love for Israel and giving them the tools to become better people. Roey traveled with JDC Entwine to Morocco, Cuba, Azerbaijan and Georgia and was a Community Rep in 2018 in Atlanta.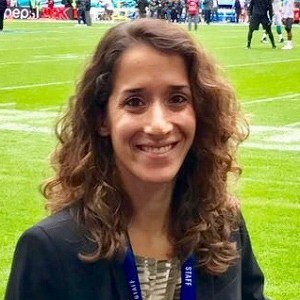 Sarah Herman
Playa del Rey, CA
×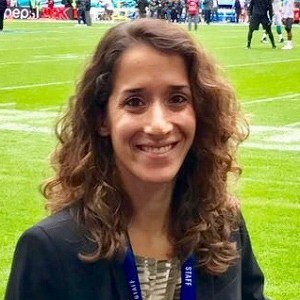 Sarah Herman
Playa del Rey, CA
Sarah is an experienced digital media manager, with a strong background in the sports industry. A Los Angeles native, she studied at the University of Southern California, and earned both her undergraduate and graduate degrees there before starting her career on the business side of the sports. She works at the National Football League, advising the NFL's 32 Clubs' executive teams with their digital/social strategies and initiatives. Sarah is an Entwine Insider trip alum, having traveled to Cuba in 2018 and chaired a trip to Georgia and Azerbaijan in 2019. She is active in her Jewish community and aims to make a positive difference in the lives of others both locally and globally. Sarah is currently involved in JNFuture (Jewish National Fund's young professional group) and sits on the local board as well. She is also an active member of the LA Jewish Federation's Community Leadership Institute.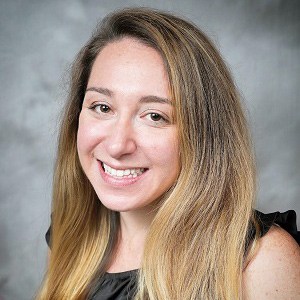 Stefanie Groner
Chicago, IL
×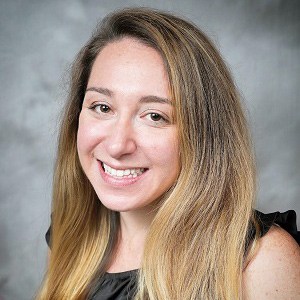 Stefanie Groner
Chicago, IL
Stefanie is a health tech young professional and unofficial Jewish community organizer who moved from Boston to Chicago in summer 2019. After 3 years in Moishe House Cambridge, she is focusing professionally on the West Coast and getting her heart back to the Midwest where she has family and college friends from Northwestern. With a scratch-off map above her bed, Stefanie is an eager trip planner since her study abroad days in Spain. A former management consultant, Stefanie now works as a product expert and sales leader for a healthcare data analytics platform. In addition to changing patient outcomes in America's complex healthcare landscape, Jewish community organizing and travel experiences are her top hobbies. A Ramah and USY alumna, Stefanie also has traveled globally through Hillel to Hungary, where she first encountered Moishe House in a slam-poetry Seder hosted in the Budapest home.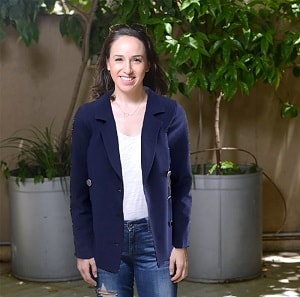 Talya Friedman
Brooklyn, NY
×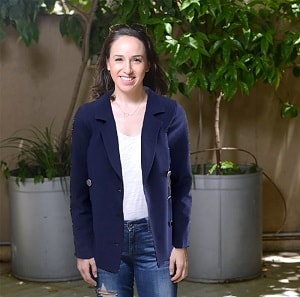 Talya Friedman
Brooklyn, NY
Taly is a Chicago native but was privileged to call the magical city of Tel-Aviv home for almost 10 years. Though currently residing in Brooklyn, her global spirit is what drives her passions both professionally and personally. After several years in the nonprofit and social entrepreneur sector, she completed a Master's in Public Health along with a capstone analyzing the absorption of refugees into the healthcare system, comparing access, programs and cost in the U.S., Israel and Germany. Committed to healthcare and social justice, Talya works in global public health by advancing access to vaccines and creating disease awareness campaigns. Outside of work, she is an English tutor at Paper Airplanes where she works with Syrian refugees, sculpts her way through yoga and goes to the beach as often as she can. Her motto is: If you stumble make it part of the dance.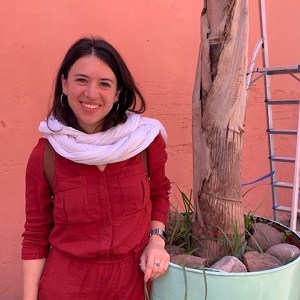 Tamar Gaffin-Cahn
Boston, MA
×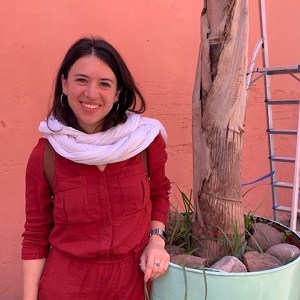 Tamar Gaffin-Cahn
Boston, MA
Tamar lives and works in Boston as the Entrepreneurship Education Coordinator at The Possible Project, an afterschool program that helps teenagers start and run their own businesses. Previously, she lived in India working for BookBox, an education social enterprise focusing on improving literacy around the world. Tamar graduated from Binghamton University, where she studied International Social Change with a minor in Africana Studies. Currently, she is a Jr. USY Advisor and runs a Rosh Hodesh girls group for 9th graders at a local synagogue, she is a Regional Chair of StartingBloc, a fellowship for social innovators and those in the social sector. In August 2018, Tamar participated in her first trip with Entwine when she went to Cuba and in June 2019, she traveled to Morocco. She can also be found enjoying the outdoors, in a ceramics studio, eating raw green beans or getting lost staring at maps.