in partnership with 

JDC Entwine and REALITY are back with an epic global travel experience — Inside the United Arab Emirates! Together with REALITY community members, we will explore one of the world's fastest growing tourist and business destinations, boasting world-class hospitality, ultramodern infrastructure and a location at the crossroads of the Arab World and Asia. We will learn about the strides towards religious tolerance that have been pivotal in the country over the last few years resulting in the only new Jewish community in the Middle East and the signing of the 2020 Abraham Accords which normalized relations between Israel and the UAE.
Please Note: This journey is only open to REALITY alumni. 
Engage in dynamic conversations around the topic of global responsibility with alumni from different REALITY journeys and diverse backgrounds.
Revel in Dubai's gravity-defying architecture including the Burj Khalifa, and its scenic marina, souqs and lively nightlife scene — alongside a group of peers from around the world.
Exchange with local leaders and community members to understand the challenges and opportunities of establishing an emerging Jewish community — the first in the Arab world in centuries — and how JDC is helping to support these community building efforts.
Gain an understanding into the complexities of the Abraham Accords and the incredible strides that the UAE is making to encourage religious tolerance and diversity.
Experience Dubai's unique culture through Emirati hospitality and international influences.
Explore the capitol of the UAE, Abu Dhabi, and learn about the future site of the New Abrahamic Family House, the historic site which will include a Mosque, Church, Synagogue and Educational Center.
"At the heart of these tectonic shifts are people fostering change and building bridges in ways never thought possible. And I got to see and experience it firsthand."
— Past Inside UAE participant
PARTICIPATION FEE:
$1,750 (airfare not included)
This experience is highly subsidized by Schusterman Family Philanthropies and JDC Entwine. Limited needs-based subsidies are available upon acceptance.

Local transportation within the United Arab Emirates



Site visits, briefings, tours, etc.

Medical and emergency evacuation insurance
*Please note that your participation fee does not include international airfare or travel insurance. Participants should arrive to/depart from Dubai and are required to secure additional travelers insurance.

Trip Dates
December 4-11, 2023
About JDC in the United Arab Emirates
JDC is working alongside the emerging Jewish community of the Emirates to support its development. In the UAE, these efforts are being carried out through a JDC Entwine Jewish Service Corps Fellow, who is working with the Jewish Council of the Emirates (JCE) to better serve the needs of the Dubai Jewish community as it grows and evolves, strengthen the JCE's community engagement and communication methods, and design and execute a suite of cultural, social, and educational programming alongside community leaders. This work is part of JDC's historic work bolstering Jews and Jewish communities in the Arab world including ongoing efforts in Morocco, Tunisia, and Egypt.
REALITY brings inspiring changemakers from around the globe on a transformative journey through Israel to reignite their passion and potential for repairing the world. It is a thought-provoking exploration of one's leadership capacity and impact on today's most pressing challenges, with Israel as a complex and motivating backdrop. REALITY is an initiative of the Charles and Lynn Schusterman Family Philanthropies.
The safety and security of our participants is of the utmost importance. To protect our participants and the communities which we visit, JDC Entwine requires proof of COVID-19 vaccination for program participation. Additionally, JDC Entwine will be following rules and regulations set forth by local government officials. Trip participants will agree to abide by all COVID protocols set forth by both governing bodies and JDC Entwine staff and partners. Travel always assumes some risks and participants are aware of the medical risks associated with travel. This trip is subject to COVID protocol updates, changes, and cancellation.
For more information on Entwine's COVID-19 Policy for Insider Trips, see here.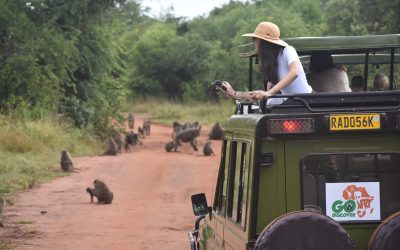 Join young professionals from around the world for this unique immersive experience with the Agahozo-Shalom Youth Village (ASYV) – the supportive community that is changing Rwanda.
read more