For Russian Speaking Jewish Young Professionals
November 28 – December 5, 2021
Experience Israel as never before on this exclusive trip for Russian Speaking Jewish Young Professionals (RSJs)! Learn how JDC, also known as the Joint, invests in Israel's most precious resource—its people— by supporting diverse communities, increasing access to opportunity, leveraging human capital, and strengthening its future as a nation. Explore identity and community by engaging with the world's largest Russian-speaking Jewish population and learn how it retains culture and tradition while playing a critical role in Israel's story.
This trip has been made possible with the generous support of Genesis Philanthropy Group.
Gain a deeper understanding of

Israel's 

multifaceted

 society

, with its many challenges and opportunities.

 

See Israel through a different lens by exploring its

vibrant 

culture, food and natural beauty.

 

Engage with local

 

writers, creators

 

and thinkers

 

bring to life their generational connections and immigration stories through their art.

Learn how JDC has assisted Israel in absorbing the mass waves of Jewish immigration from the FSU and implemented innovative solutions to the changing social needs of Russian-speaking Israelis. 

 

Meet with JDC professional leadership who drive JDC's strategy and lifesaving work in the former Soviet Union.

 

Visit JDC Israel programs that impact at-risk populations including Arab-Israeli and Haredi (Ultra-Orthodox) communities. Understand the challenges facing these sectors of society as they address social and economic gaps.

 

Understand JDC's global response to the COVID-19 pandemic, and how it has addressed these critical needs in times of crisis and uncertainty.
This trip is ideal for young professionals from a Russian Speaking Jewish background (with at least one parent who was born in the Former Soviet Union) who are curious about global issues and who enjoy traveling in groups with like-minded peers.
PARTICIPATION FEE:
$850
(This trip has been highly subsidized in order to provide greater access and opportunity. Average actual cost of an Entwine Insider Trip is estimated at $4,500/person)
This trip has been made possible with the generous support of Genesis Philanthropy Group. 

Roundtrip flights from New York to Tel Aviv, and local transportation within Israel



Site visits, briefings, tours, etc.

Medical and emergency evacuation insurance
*The Israeli government requires COVID-19 vaccination and a negative COVID test for entry into the country. Guidelines for entry into Israel are changing rapidly, we suggest reviewing the requirements here.  

Trip Dates
November 28 – December 5, 2021
Application Deadline
August 22, 2021
Israel today boasts one of the world's most dynamic economies and one of the most diverse populations. Yet, it also has one of the highest gaps between the rich and poor in the OECD countries: Just under two million men, women and children currently live below the poverty line, with the measurable standard of living dropping in 2020 by nearly 5% due to the effects of the COVID epidemic on the economy.  
JDC partners with the Israeli government to create strategies and solutions to combat the country's biggest internal challenges. JDC's work has evolved over time from that of a direct service provider to a developer of new social and welfare programs serving those least able to participate fully in society. Through strategic interventions, JDC-Israel touches the lives of 1 in 4 Israelis, assisting the most vulnerable target populations such as children and youth at risk and their families, the elderly, immigrant groups, the chronically unemployed, and the disabled. In 2007, JDC-Israel was awarded the Israel Prize for Lifetime Achievement and Special Contribution to Society and the State of Israel, the Jewish state's highest civilian honor. 
The safety and security of our participants is of the utmost importance. JDC Entwine will be following rules and regulations set forth by local government officials. Trip participants will agree to abide by all COVID protocols set forth by both governing bodies and JDC Entwine staff and partners. Travel always assumes some risks and participants are aware of the medical risks associated with travel. This trip is subject to COVID protocol updates, changes, and cancellation.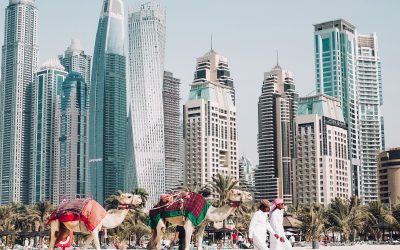 Join young professionals from the Twin Cities and Detroit for this unique immersive experience in the United Arab Emirates.
read more