February 24 – March 3, 2020
Join young professionals for this unique experience at the Agahozo-Shalom Youth Village (ASYV) – the supportive community that is changing Rwanda. A residential community in rural Rwanda, ASYV was started as a home for youth who were orphaned during and after the genocide in 1994. Participate in meaningful exchange with the remarkable students and explore Rwanda's tumultuous history and impressive revitalization.
Immerse in village life; spend the week getting to know the incredible students, staff, and volunteers of the Agahozo-Shalom Youth Village
Dig into Rwanda's history with visits to the Kigali Genocide Memorial Center, Nyamata Memorial site and briefings with local experts
Explore the capital city of Kigali and surrounding villages to get an authentic feel for life in Rwanda
Participate in and help facilitate English, art and technology classes, farming initiatives, sports programs, and more
Engage in dynamic conversations around the topic of global Jewish responsibility and its value in international development
Enjoy a day trip safari in the Akagera National Park
"I didn't understand how incredible Rwanda was until I saw it for myself. There's a spirit that not only emanates from the land but from the people and the rhythms of each day."
– Insider Trip Participant
PARTICIPATION FEE
$1000 
*Please note that participation fee for this experience includes $300 to be donated directly to ASYV to help ensure the organization's future. If participants are interested in further fundraising, ASYV can create a peer-to-peer fundraising website for the group to assist in this important effort. More information will be shared upon notification of acceptance.
(This trip has been highly subsidized in order to provide greater access and opportunity. Average actual cost of an Entwine Insider Trip is estimated at $4,500/person)

Local transportation within Rwanda


Hotel accommodations (double occupancy)

Site visits, briefings, tours, etc.

Medical and emergency evacuation insurance
*Please note that your participation fee does not include international airfare.

Trip Dates
February 24 – March 3, 2019
(GROUND DATES ONLY, does not include international flight)
Application Deadline
October 25, 2019
ASYV began as a special project supported by JDC and is a residential community in rural Rwanda, home to youth who were orphaned during and after the genocide in 1994. The Village is designed to care for, protect and nurture its students while developing Rwanda's future leaders. Within ASYV's supportive and structured community, the rhythm of life is being restored, with the ultimate goal of equipping young people who have lived through great trauma to become healthy, self-sufficient, and engaged in the rebuilding of their nation. Visit ASYV.org to learn more.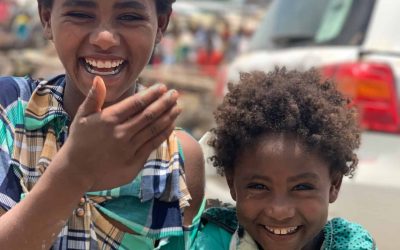 Join us on Discover Ethiopia, A Different Kind of Trip
read more