Join this faraway journey to experience all the Near East has to offer! Soak up a culture full of diverse languages, religious minorities, and ethnic groups while learning about the renewal of Jewish life in a post-communist society through visits to local institutions and conversations with community members. 
Explore the diverse Jewish communities of Tbilisi & Gori

 

Spend time in the

 Georgian 

countryside,

 which is known as the birthplace of wine, and visit medieval castles and monasteries

 

Engage with elderly community members

 

in their homes to learn about JDC's Hesed welfare program

 

Lead activities for at-risk children, teens, and parents served by Jewish Family Service

 

Participate in dynamic conversations around the value of global Jewish responsibility

 

Immerse yourself in the local culture – experience traditional 

Georgian 

cuisine, dance, architecture and more! 
"Travel is the only thing you buy that makes you richer."
–

Anonymous
PARTICIPATION FEE
$1,250
(This trip has been highly subsidized in order to provide greater access and opportunity. Average actual cost of an Entwine Insider Trip is estimated at $4,500/person)



Hotel accommodations (double occupancy)

Site visits, briefings, tours, etc.

Medical and emergency evacuation insurance.
*Please note that your participation fee does not include international airfare.

Trip Dates
June 29 – July 5, 2020
(GROUND DATES ONLY, does not include international flight)
Application Deadline
January 30, 2020
Stretching from the Caucus Mountains to the coasts of the Black Sea, Georgia is home to a diverse array of languages, cultures, religious minorities, and ethnic groups. The Jewish communities of this region are comprised of two separately led groups: those who can trace their history in the region back thousands of years and the newer arrivals, predominantly Ashkenazi Jews, who settled there mostly during the 20th century. While centers of Jewish life are mostly concentrated in the capital, Tbilisi, there are many smaller Jewish communities across the country.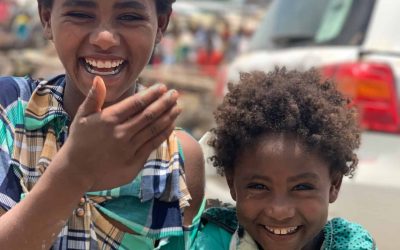 Join us on Discover Ethiopia, A Different Kind of Trip
read more