Home to 1.3 billion people, India has made impressive strides to improve the standard of living for many of its citizens. Yet, an estimated 22 percent of Indians still live in poverty. Inside India is an opportunity to discover India, a country with an incredible story and history, while also exploring our personal commitment to global responsibility.
Experience the lively energy of Mumbai, India's most cosmopolitan city and explore breathtaking sights including the Gateway of India, Banganga Tank, Hanging Gardens, and more
Spend time in Ashte, a rural village north of Mumbai, where Gabriel Project Mumbai, a partner of JDC, implements educational, nutritional, and health initiatives for youth and women
Participate in dynamic conversations around the value of global Jewish responsibility
Understand how JDC is partnering with local grassroots organizations to respond to India's toughest humanitarian challenges while traveling with international development experts
Enjoy a special Shabbat experience with the Jewish community of Mumbai and learn about India's small but vibrant Jewish communities
Immerse yourself in the local culture – learn Bollywood dancing, sample biryani rice and samosas (traditional Indian food), sip on chai tea, and much more!
"Travel isn't always pretty. It isn't always comfortable. Sometimes it hurts, it even breaks your heart. But that's okay. The journey changes you; it should change you."
– Anthony Bourdain
PARTICIPATION FEE
$1,250
(This trip has been highly subsidized in order to provide greater access and opportunity. Average actual cost of an Entwine Insider Trip is estimated at $4,500/person)

Local transportation within India


Hotel accommodations (double occupancy)

Site visits, briefings, tours, etc.

Medical and emergency evacuation insurance.
*Please note that your participation fee does not include international airfare.

Trip Dates
February 3 – 9, 2020
(GROUND DATES ONLY, does not include international flight)
Application Deadline
October 25, 2019
India is home to 1.3 billion people, and while it has made impressive strides in recent years to improve the standard of living for many citizens, about 22 percent of Indians remain in poverty. JDC has had a presence in India since 1950, and today works closely with the 4,500-person Indian Jewish community to support Jewish life and welfare needs for children, youth, families and elderly. JDC India has also taken the lead on responding to non-sectarian humanitarian disasters throughout the South Asian region, including flooding in Kerala, India in 2017, twin earthquakes in Nepal in 2015, and the Indian Ocean Tsunami in 2004.
Through JDC's GRID (Global Response & Innovative Development) program, partnerships with local Indian NGOs, the lives of India's neediest are improving through employment initiatives, increased educational opportunities for children in the slums, and improvements in access to healthcare, water, and nutritious food.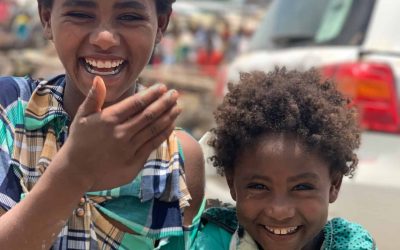 Join us on Discover Ethiopia, A Different Kind of Trip
read more