Join us for this unique experience to discover the historical, cultural and economic landscape of Ethiopia. Explore ideas around Jewish commitment to global responsibility, and engage with JDC's programs that address global poverty and international development through the work of Tikkun Olam Ventures (TOV).
Discover JDC's innovative international development model, Tikkun Olam Ventures (TOV), addressing poverty among Africa's smallholder farmers by leveraging Israeli agricultural technology and training, Jewish philanthropy and private capital to improve farming outputs and access to markets.

Meet local children and women at a rural school and maternal health clinic to learn about interactive educational programs supported by JDC that prevent tropical illnesses and complications in pregnancy and among infants and children.

Understand the importance of religious life in Ethiopia; visit Lalibela's iconic rock-hewn churches and experience the centuries' old traditions of Ethiopian Orthodoxy.

Explore Addis Ababa's cuisine, culture and nightlife through traditional coffee ceremonies (Ethiopia is the birthplace of coffee!), social impact businesses, contemporary art and more.

Journey through the historical sites of Ethiopia. Tour the Gondar region, including the Jewish villages of Ambober and Teda, Africa's only castle, Fasilides Castle in addition to learning about the Italian occupation, the reign of Emperor Haile Salasie and its impact on Rastafari and Bob Marley.

Learn about the compelling history of Ethiopia's Jewish community, especially the clandestine Operation Solomon of 1991 directly from JDC employees involved in the heroic mission. Hear the story of how JDC leaders secretly planned the airlift of more than 14,000 Ethiopian Jews to Israel, in the depths of the night and the wee hours of the morning.

Engage with Ethiopia's most pressing public health issues through the lens of Dr. Rick Hodes, JDC Medical Director & CNN Hero. Spend an afternoon of clinic hours with Dr. Rick meeting patients and understanding the unique spinal conditions specific to Ethiopia and how Dr. Rick and his team have created a network around the world to deliver life-saving surgeries and care.
"Start by doing what's necessary; then do what's possible; and suddenly, you are doing the impossible."
– Dr. Rick Hodes, quoting St. Francis of Assissi as he describes his fascinating career in Ethiopia
PARTICIPATION FEE
$1,800* 

Domestic flights and local transportation within Ethiopia


Hotel accommodations
*Note that Hotel Accommodation is double occupancy

Site visits, briefings, tours, etc.

Medical and emergency evacuation insurance
*Your participation fee does not include international airfare

Trip Dates
Ethiopia: May 11 – 17, 2020
(GROUND DATES ONLY, does not include international flight)
Application Deadline
March 1, 2020
Despite Ethiopia's relatively high GDP growth in recent years, per capita income remains among the lowest in the world, and well over a third of Ethiopians continue to live below the poverty line. In an economy heavily dependant on agriculture and plagued by frequent droughts, Ethiopians, particularly in rural areas, lack access to basic resources such as healthcare, education, and potable water. JDC began working in Ethiopia in 1983, striving to advance the health and well being of those living in the Gondar region. Providing critical services, including medical care under the supervision of Dr. Rick Hodes, JDC's Medical Director in Ethiopia for more than two decades, JDC met the needs—both in Gondar and in Addis Ababa—of the successive waves of Ethiopians who've immigrated to Israel over the past 30 years.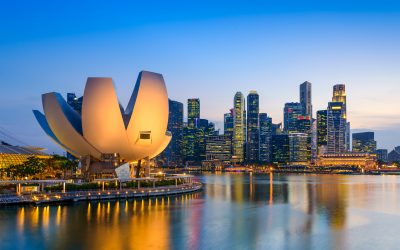 Journey to the Far East to explore the past and present of Singapore's and Hong Kong's Jewish communities.
read more