in partnership with The Jewish Federation
of Greater Los Angeles

Inside Jewish Argentina & Chile, exclusively for young professionals from the Los Angeles area, is an exciting opportunity to experience the sights, sounds, and flavors of South America and to engage with the vibrant Jewish communities in Buenos Aires and Santiago. This trip is run in partnership with The Jewish Federation of Greater Los Angeles.
Travel with other young professionals from the Los Angeles area.
Soak up the natural scenery of the Andes from Santiago's beautiful cerros (hills)
Visit the only Jewish firehouse outside of Israel: La Bomba Israel in Santiago!
Experience Buenos Aires' famous sites – Plaza de Mayo, Recoleta Cemetery – and trendy neighborhoods such as Palermo, La Boca, and San Telmo.
Engage with important Jewish institutions in both Argentina and Chile and participate in exchanges with local students and young professionals.
Learn about JDC's critical interventions during and following the 2001 economic crisis in the areas of medical and welfare assistance, jobs training, elder care, and beyond.
Immerse in Latin American culture like a local – dance tango, stroll through craft markets, drink Malbec, and enjoy asado a la parilla (BBQ)!
Click here for a sample itinerary
"Once a year, go someplace you've never been before." 
– Dalai Lama
PARTICIPATION FEE
$2,500 USD* 
*This trip has been generously subsidized thanks to a partnership with The Jewish Federation of Greater Los Angeles. Additional subsidies are not available.
(Participants will be expected to submit a non-refundable deposit of $1,500 upon notification of selection. Final payment will be due one month after deposit is submitted.)

Roundtrip flights between LAX-Santiago and Buenos Aires-LAX and local transportation within Argentina & Chile



Site visits, briefings, tours, etc.

Medical and emergency evacuation insurance

Trip Dates
August 11-20, 2019
About JDC in Argentina & Chile
Argentina is home to Latin America's largest Jewish population, the 7th largest in the world. A prosperous community for most of its history, which dates back to the Spanish and Portuguese inquisitions, Argentina's Jews were devastated by the 2001 economic crisis that turned middle-class families into "the new poor" virtually overnight. JDC responded immediately and efficiently to the Jewish community's sizable needs, leveraging decades-long partnerships to expand existing relief services to aid those hardest-hit by the crisis. More than 10 years later, with the local Jewish institutions' overall health largely restored, JDC has resumed its historic role in Argentina as a community-development expert.
Chile is home to the third-largest Jewish community in South America. Jewish immigration to Chile began in earnest in the 1840s. The first Jews who arrived in Valparaíso, a coastal city near Santiago, were from Europe, especially from Germany and France. Chile's diverse Jewish community today, made up of both Ashkenazi and Sephardic Jews, is mainly located in Santiago, with Jewish families also living in cities such as Concepcion and Valparaiso-Vina. The community supports a JCC, two Jewish day schools, and synagogues. In 2010, JDC, which provides technical assistance to many Latin American countries including Chile, intervened to aid in the relief effort after an 8.8 magnitude earthquake devastated parts of the country.
About The Jewish Federation of Greater Los Angeles
Based on Jewish values, The Jewish Federation of Greater Los Angeles convenes and leads the community and leverages its resources to assure the continuity of the Jewish people, support a secure State of Israel, care for Jews in need here and abroad, and mobilize on issues of concern to the local community, all with our local, national, and international partners. More vibrant and diverse than ever before, The Jewish Federation of Greater Los Angeles provides infinite opportunities for young adults in their 20s and 30s to redefine what it means to be Jewish in LA. We offer leadership programs, social and professional networking events, travel opportunities and more. Whatever it is, we'll help you find it – and if doesn't exist? We'll help you create it. Here is the front door to the world of ever-evolving Jewish life in LA. The Jewish Federation of Greater Los Angeles welcomes all young adults, regardless of religious practice, heritage, skin color, sexual orientation, gender, ability, or life stage.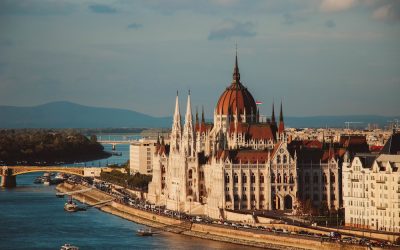 Journey to Hungary & Latvia to explore the past and present of Europe's Jewish community.
read more