October 29 – November 5, 2018
Inside Sri Lanka is a unique opportunity to discover a vibrant country and explore innovative, life-saving, international development programs and best practices in response to the catastrophic flooding and mudslides of May 2017.
Featuring interactive site visits and conversations with local experts in Sri Lanka's capital, Colombo, and the Galle and Kalutara regions. Gain understanding of JDC's GRID (Global Response & Innovative Development) strategy through which the organization has leveraged a century of expertise to provide immediate relief and sustainable rebuilding and recovery following some of the world's worst disasters.
Take a hands on role in educational and public health programming with JDC partner organization, Sarvodaya, a Buddhist-inspired humanitarian organization.
Learn about Sarvodaya's "5R" strategy: Relief, Rehabilitation, Reconstruction, Reconciliation, and Reawakening at their Disaster Management Center.
Engage in briefings and cross-cultural conversations with Sri Lankan young adult activists, government officials and foreign diplomats.
Enjoy a special Shabbat experience at a lush retreat in Sri Lanka's interior.
Experience Sri Lanka's culture and Buddhist, Hindu and Muslim traditions though the famously piquant cuisine, music & dance, beach outings and visits to historic sites.
"It is better to see something once than to hear about it a thousand times."
– Anonymous
PARTICIPATION FEE
$1,250 USD*
(This trip has been highly subsidized in order to provide greater access and
opportunity. Average actual cost of an Entwine Insider Trip is estimated at $4,500/person)

Local transportation within Sri Lanka (Participants are expected to arrange their own international travel to Colombo, Sri Lanka)



Site visits, briefings, tours, etc.
Medical and emergency evacuation insurance.
*Please note that your participation fee does not include international airfare to/from Sri Lanka.

Trip Dates
October 29 – November 5, 2018
(GROUND DATES ONLY, does not include international flight)
Application Deadline
July 29, 2018
From 2004-2012, JDC worked actively in Sri Lanka to assist with immediate disaster response and longer-term rebuilding efforts following the Indian Ocean tsunami in 2003. As a result of this unprecedented natural disaster, more than 500,000 people were displaced and more than 150 killed in a 48 hour time period. JDC responded by opening a mailbox to raise funds for the initial response and continuing rebuilding effort, ultimately raising an unprecedented $19.7 million. Throughout this period, JDC's efforts reached approximately half a million people in Sri Lanka and neighboring countries including India, Indonesia, and Thailand.
In May 2017, JDC responded to catastrophic flooding and mudslides in Sri Lanka, the result of the worst storms to hit the island nation since 2004. JDC, together with its local partner Sarvodaya, a Buddhist-inspired humanitarian organization, deployed its first responder unit to provide food, water, and other emergency aid in Sri Lanka's five hardest hit districts, including the Galle and Kalutara districts on the coast where JDC worked extensively after the 2004 disaster.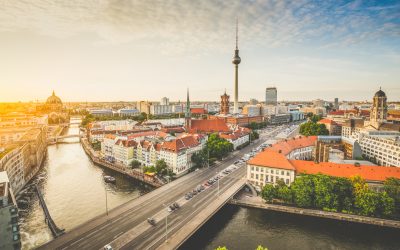 Experience the modern renaissance of Jewish life in Poland and Germany.
read more